Meccano – The Solent Club, a welcome extra bit bolted on
5.
Meccano – The Solent Club, a welcome extra bit bolted on
The Solent Meccano Club doesn't have a fixed physical home.
Not that that stops its members from meeting up. On Sunday the 20th August of this year, the club had the second, of what it hopes will become a regular attendance at the Bursledon Brickworks Industrial Museum. The Museum is on the south coast of the UK, near Southampton, and within easy reach of the M27 Motorway.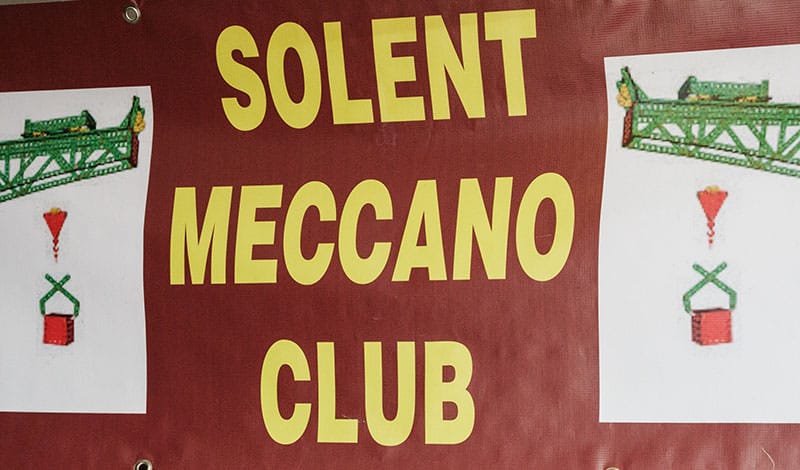 The Solent club has been running for over thirty years, with its members aged between 10 and 90. Membership to the club is free and anyone interested in joining should contact the club secretary [contact details at the end of this blog entry]. The club is frequently represented at various exhibitions around the country, such as this one at the Bursledon Museum and the annual International gathering, SKEGEX. In addition to exhibitions, around six times a year, the members hold meetings in each others' houses across the Solent region to swap ideas, skills and to discuss in person, all things Meccano.
For a greater insight into the passion for Meccano of one of its members, take a look at the full Weekend Passions story of club secretary Peter Goddard [LINK]
The photographs in this post are a small selection of the models and club members, who were present on the day, at the Bursledon museum.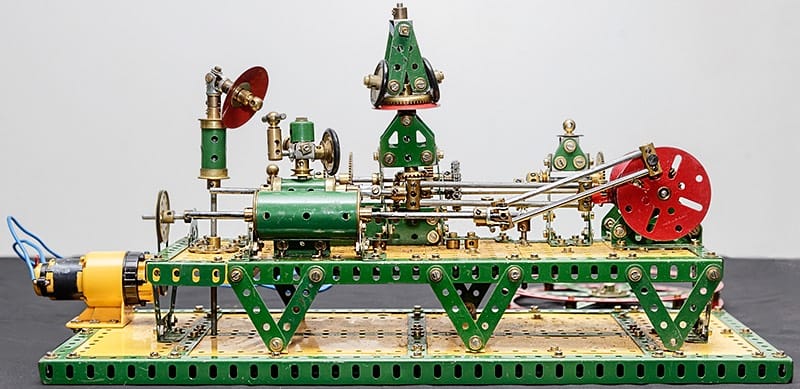 This model resembles a real engine built by Russell & Hornsby for generating electricity. It ran at 1500 rpm and was geared up to give the 3000 rpm required for 50Hz mains.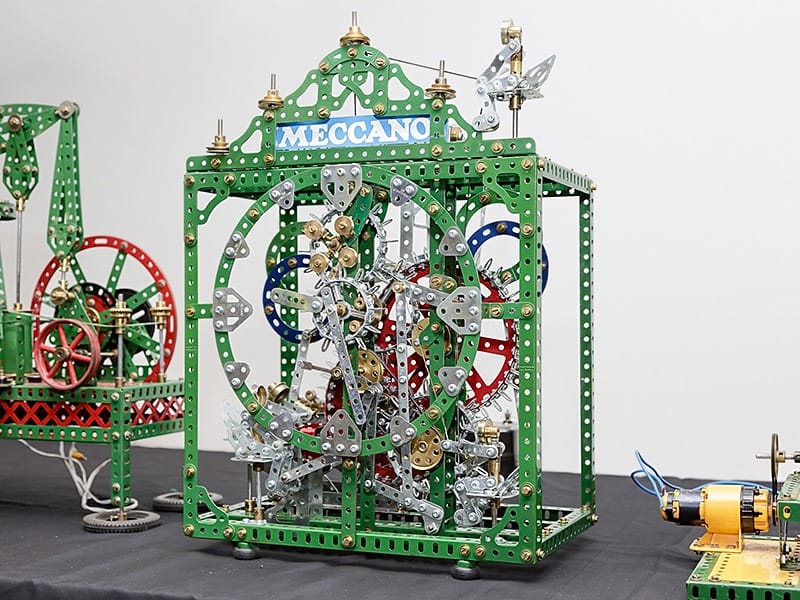 Bob made a change to the original design to cater for running at 50Hz (the original model ran at 60Hz). He needed to reduce the ratio of the second pair of built-up gears from 6:1 to 5:1.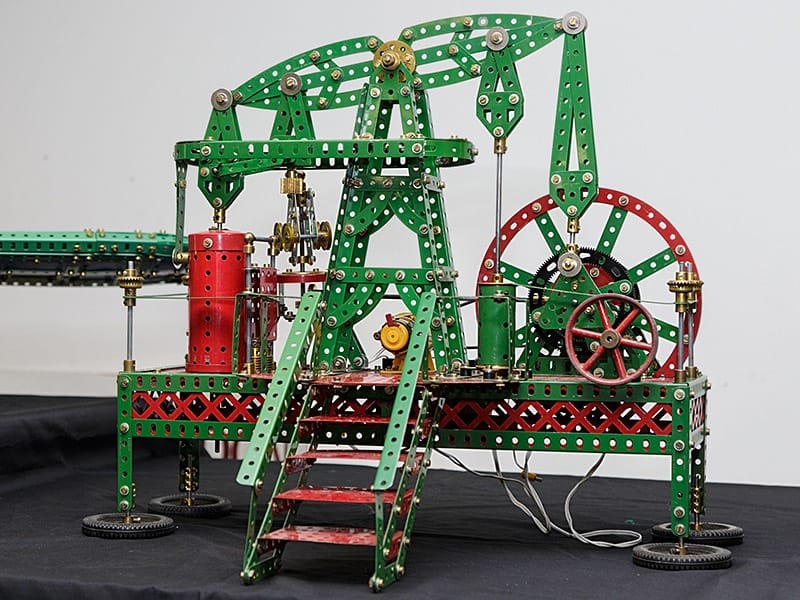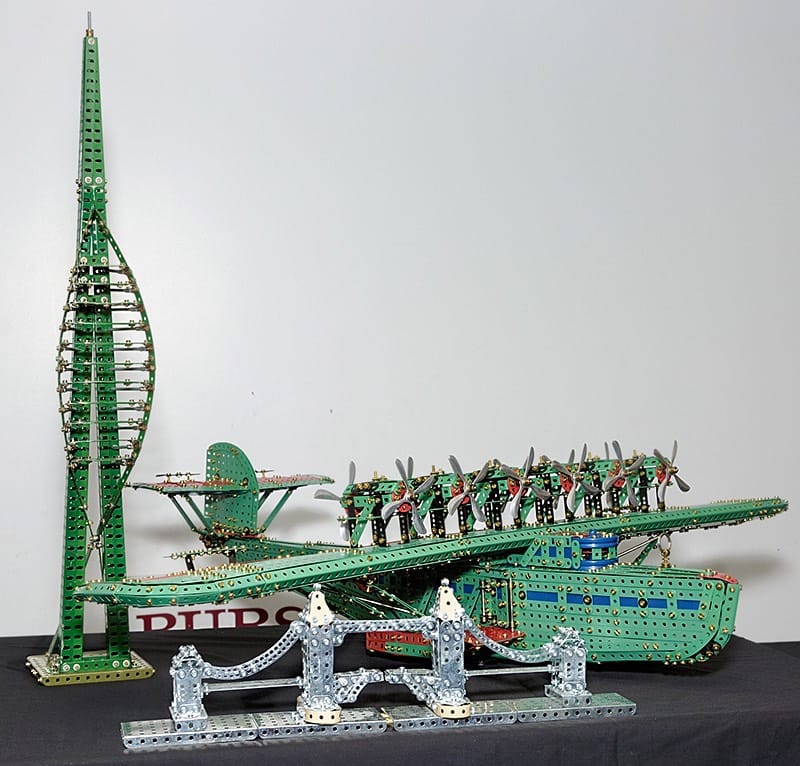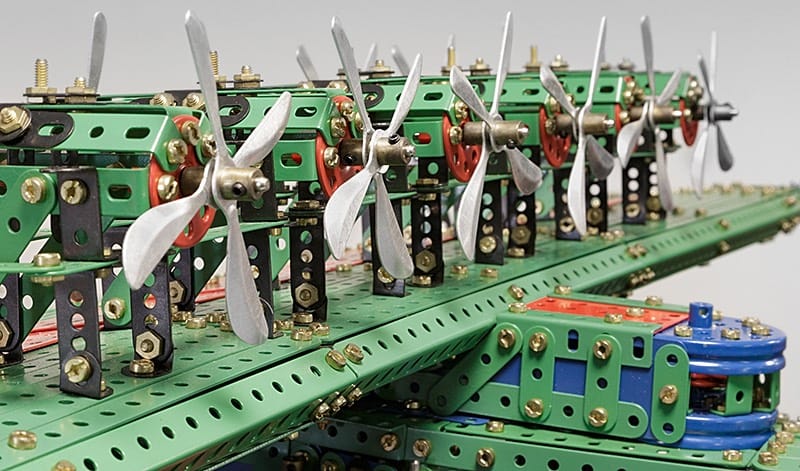 The Flying Boat is the Dornier DO-X from 1926. When built it was the largest, heaviest and most powerful plane in existence. On its maiden flight it set a record for number of people in the air at one time (including 5 stowaways) which was not broken for some decades.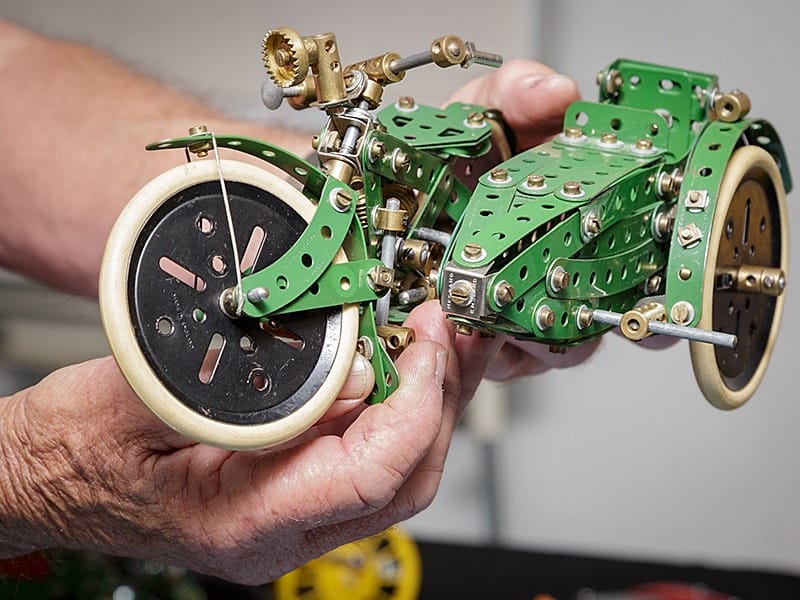 This is the motor cycle and sidecar featured in the third of the late 1920s Special Model Leaflets, often referred to as the Supermodels. Bob built this for the first exhibition he ever took part in and it was used for the flyer for the following year which led to it being the first model that he's NOT dismantled.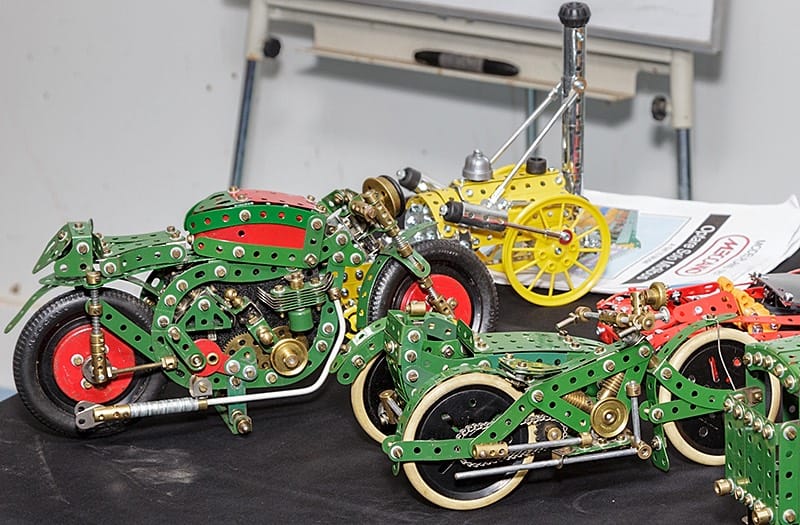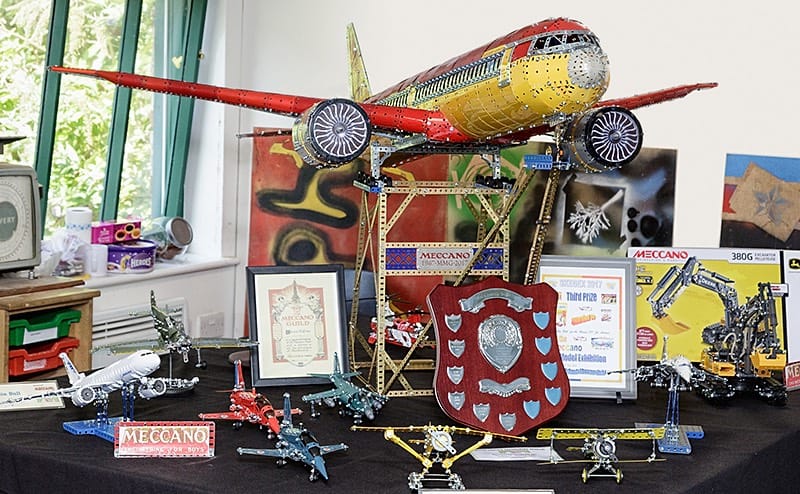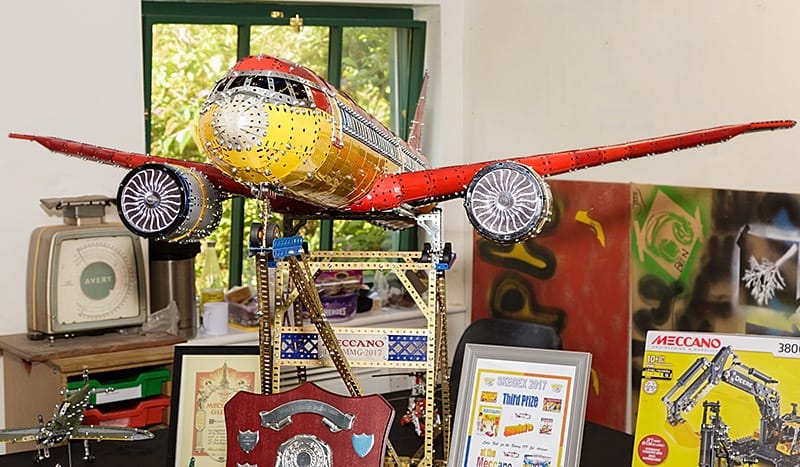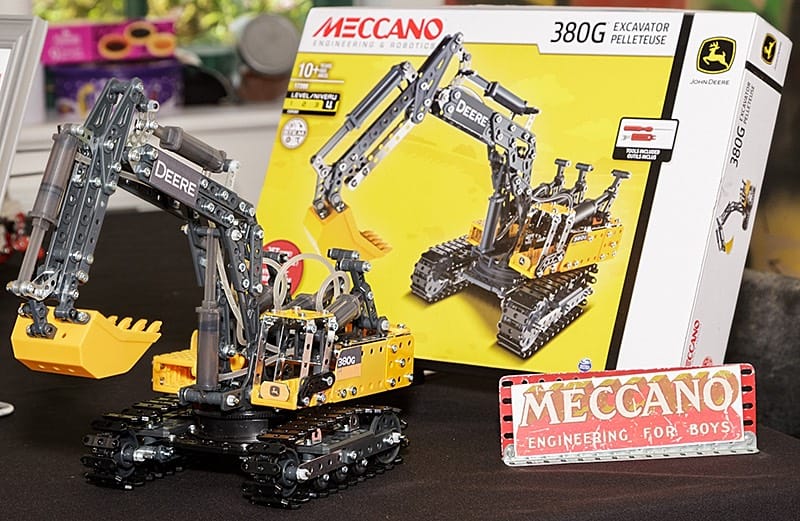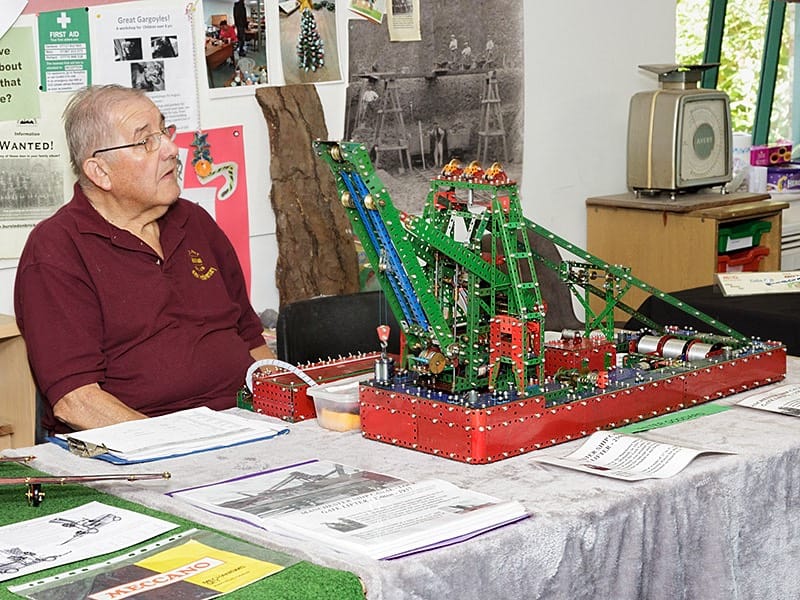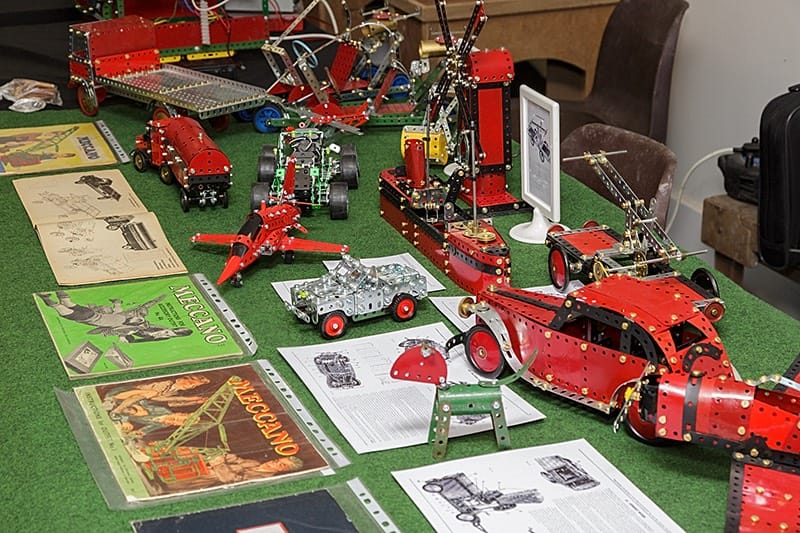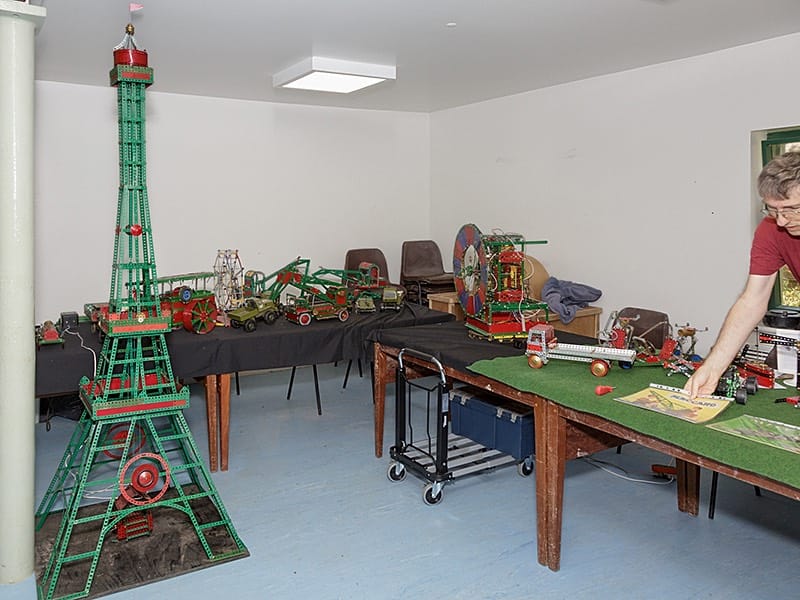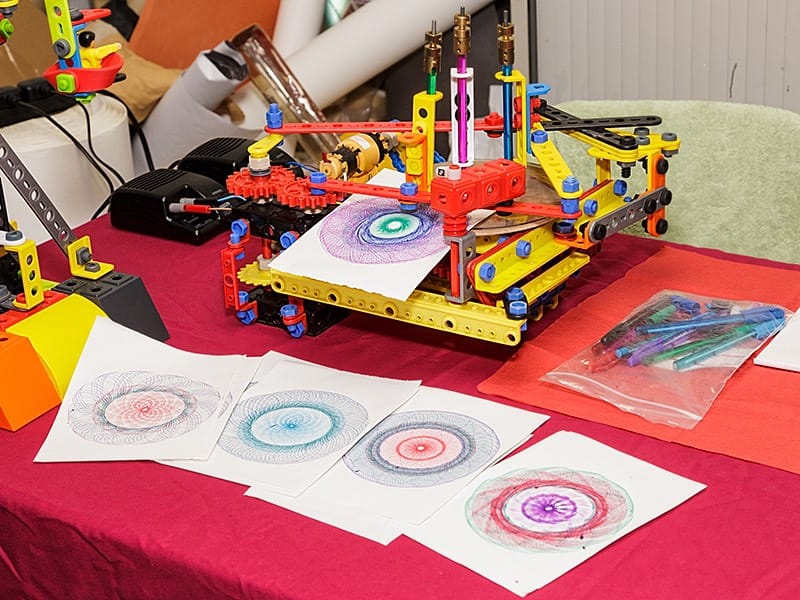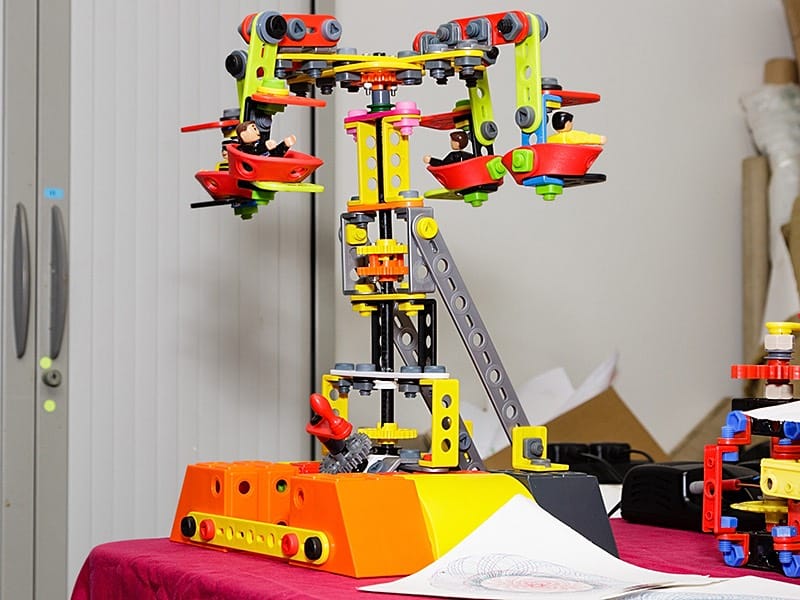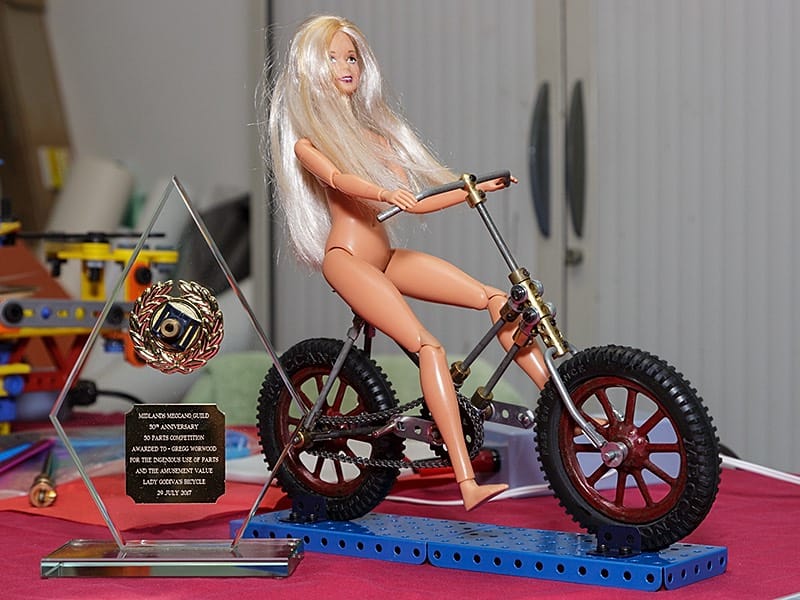 Lady Godiva' – a joint commemoration of the anniversaries of the Bicycle, Godiva's ride and the Meccano club at which Greg first showed this model.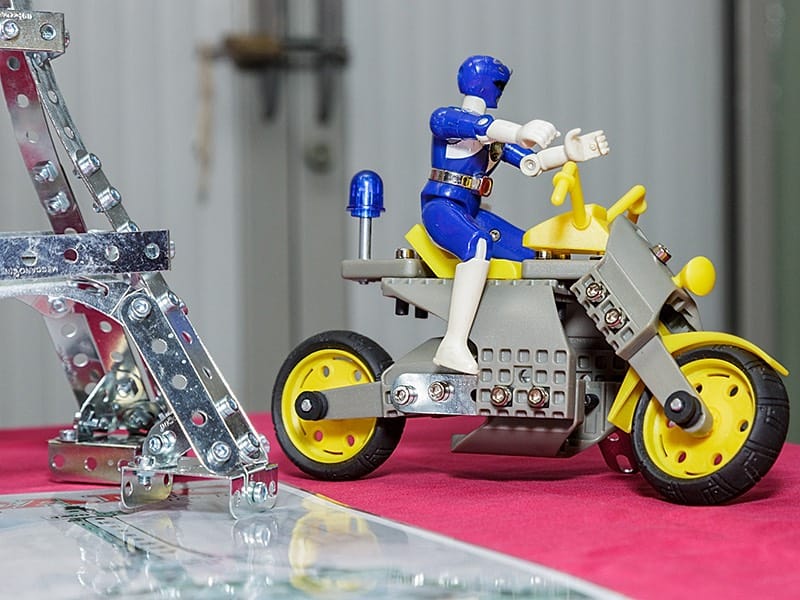 Web Links and References of interest
Extra Photographs from the Bursledon Brickworks Exhibition can be seen here:
Web: Exhibition day 20th August 2017
Solent Meccano Club:
Web: https://sites.google.com/site/thesolentmeccanoclub/home
Club Secretary: Peter Goddard
Email: [email protected]
Peter Goddard's Weekend Passions story
Web: The nuts and bolts of Meccano – Part 1
Annual International Meccano Exhibition
Web: SKEGEX
Bursledon Brickworks Industrial Museum
Web: http://www.bursledonbrickworks.org.uk
Bursledon Brickworks
Swanwick Lane
Southampton
SO31 7HB
Tel: 01489 576248