All steamed up at Bursledon Brickworks [Part 1]
1.
All steamed up at Bursledon Brickworks [Part 1]
Although Bob moved near to Bursledon brickworks museum whilst working for NATS, it wasn't until after he took early retirement that he acquired a passion for steam engines.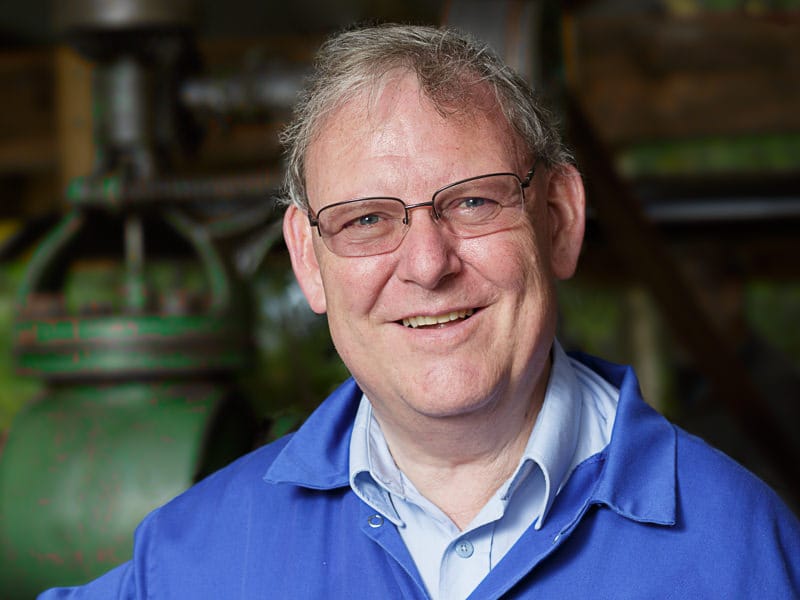 INTRODUCTION
Bob is one of the first to admit that he is more of a behind the scenes type of man than the front of office often the unsung heroes of an organisation, the backroom boys keep everything afloat and running smoothly. In Bob's case, it was with NATS [National Air Traffic Services] then part of the CAA [Civil Aviation Authority] as an Air Traffic Control Engineer, helping to keep our skies safe to fly in.
NATS: Wikipedia entry [
http://bit.ly/2fnz67c
] NATS Holdings, formerly National Air Traffic Services and commonly referred to as NATS, is the main Air Navigation Service Provider in the United Kingdom. It inherited the traditions of UK air traffic control, which (founded over Croydon Airport) was the world's first air traffic control regime.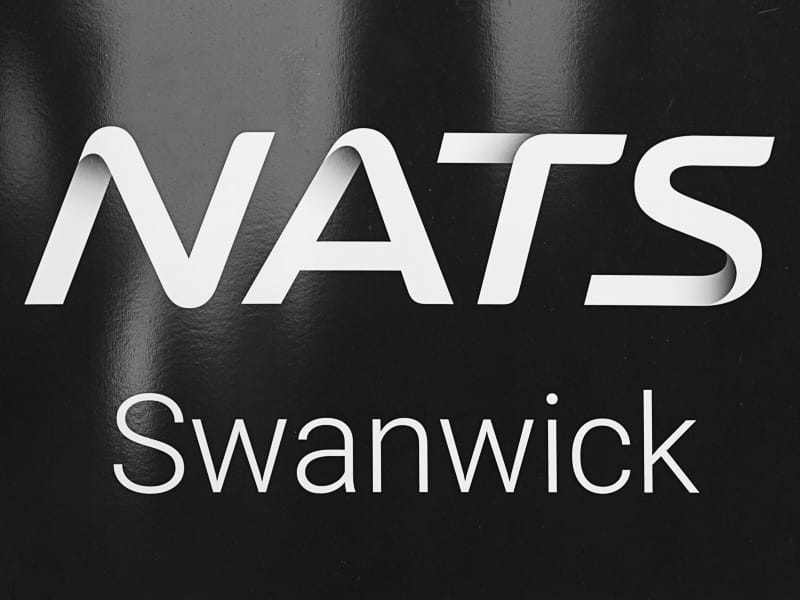 As a young lad with an affinity for mathematics and all things mechanical, he was destined for a career in engineering. In 1977, after gaining an ONC in engineering, and successfully completing his CAA training at Bletchley Park [yes, that Bletchley Park], Bob started his career in the complex world of air traffic control equipment maintenance, at the former RAF base in West Drayton.
Bletchley Park: Wikipedia entry [
http://bit.ly/2xPoRfa
] Bletchley Park was the central site for British codebreakers during World War II. It housed the Government Code and Cypher School (GC&CS), which regularly penetrated the secret communications of the Axis Powers – most importantly the German Enigma and Lorenz ciphers.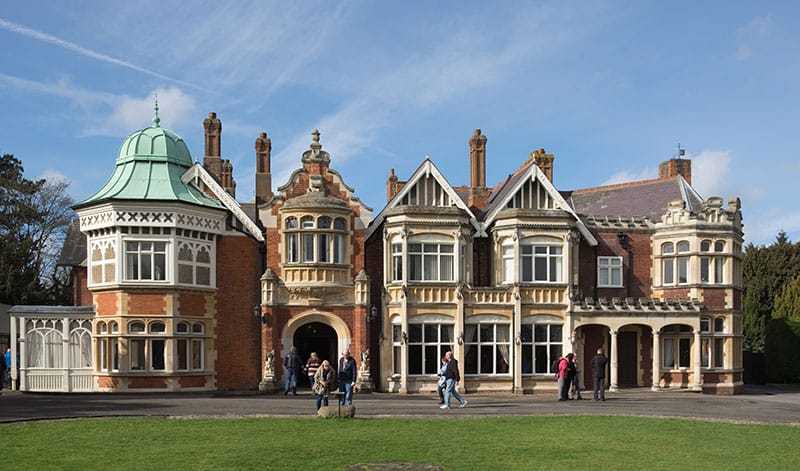 In 1994 the Royal Air Force withdrew from West Drayton, but the Air Traffic Control services remained. The section that was responsible for airspace outside of London relocated to Swanwick in 2002, and the service that remained was renamed the London Terminal Control Centre. Then, in 2007/2008, the remaining civil air traffic control services also relocated to Swanwick, and Bob moved to nearby Lower Swanwick.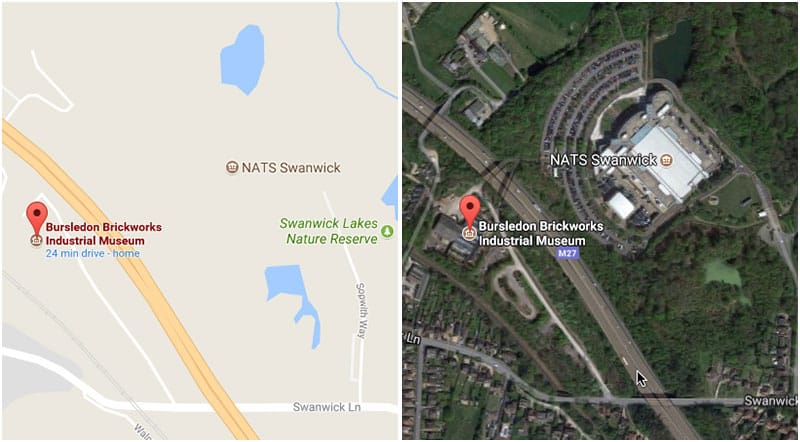 In 2009, NATS decided to reorganise the way that maintenance support was undertaken. The anticipated move from shift working to a day job and associated new responsibilities did not sit comfortably with Bob, so when it was announced that there were fifteen redundancy packages available, he volunteered to take one.
After a handover period of 12 months, and with nearly 35 years service, Bob was a free man.
LIFE OUT OF THE FAST LANE
All steamed up at Bursledon Brickworks?
It wasn't until nearly a year after my early retirement that I visited the museum for the first time, I think it was the spring 'steam up', and then again in the autumn. So it was just the two visits to start with.
Steam Up
All the machinery at the brickworks was run by steam and most of it still does. There are four static steam engines; two run the large machinery, one is a small water pump for the old boilers, and one runs a small pugmill in the country brickworks display.
Twice a year the resident steam society, South Hampshire Historic Steam and Engineering Society, steam up all their engines and bring them out on display, offering trailer rides to the visiting public.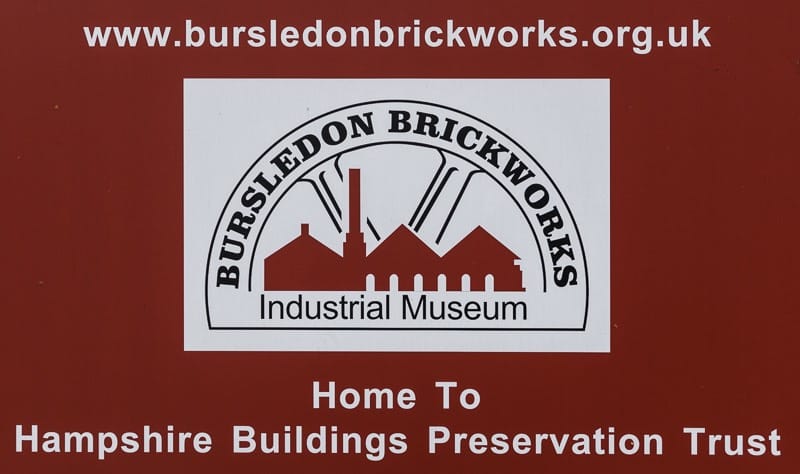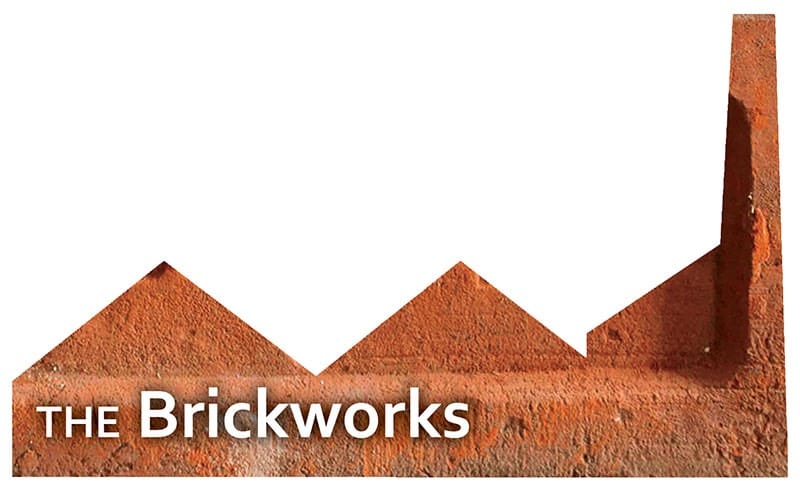 The following year I bought a season ticket and became a 'friend' of the brickworks [see link at end of the post for further details]. I managed to attend most of the steam ups that year. The point is that whenever I visited, I spent a lot of time at the steam engine, chatting with whoever was running it at the time.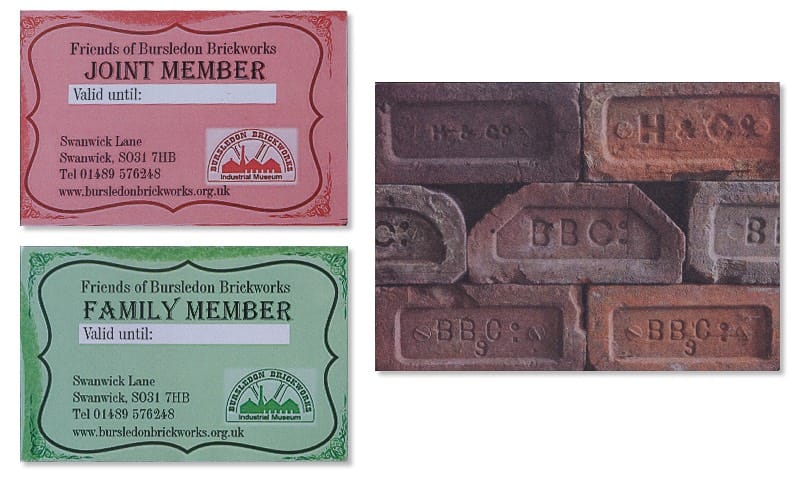 Are those volunteers still at the museum?
Brian Greenham is still there.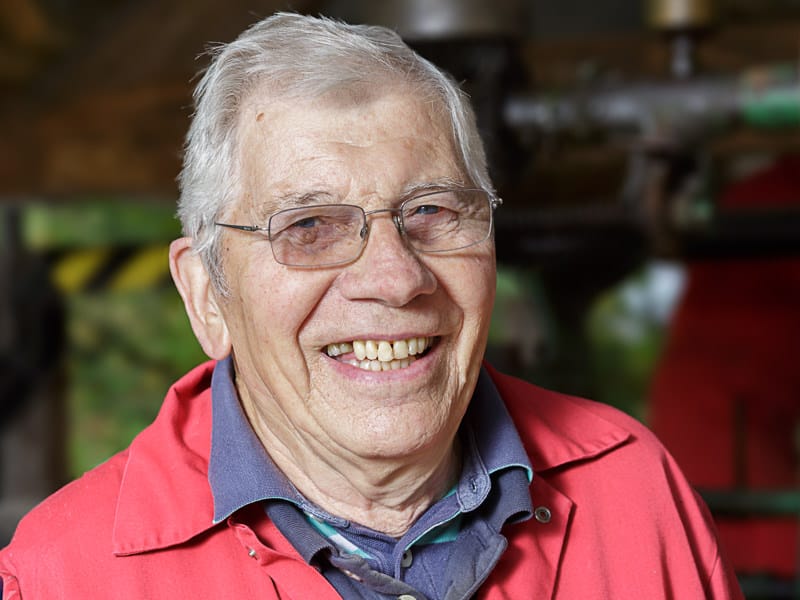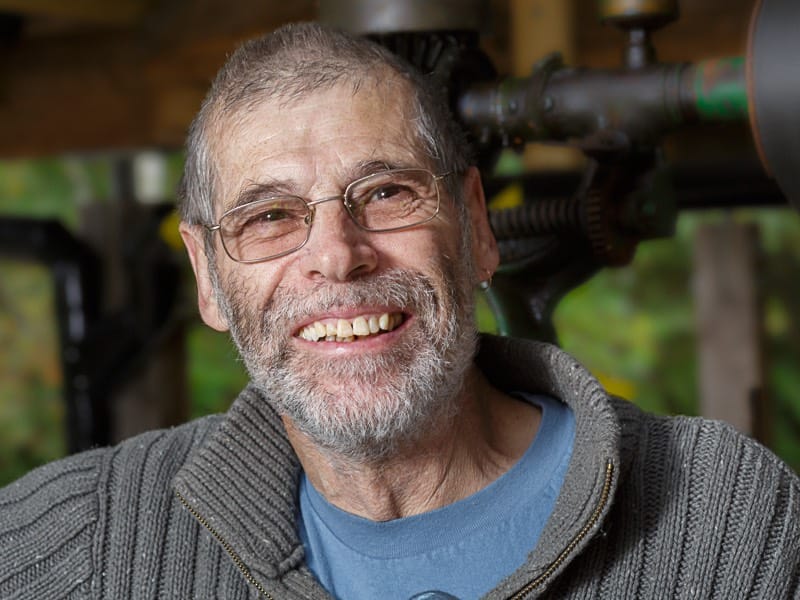 So that's when you enlisted?
I was tempted to join as a volunteer on a general basis and got all the paperwork. I actually attended an interview, but then never followed it up. However, the following spring I bought my season ticket, as before, and when I turned up for the first steaming, there was Brian but he was on his own. His assistant, a chap called James, had left for a full-time job at another museum.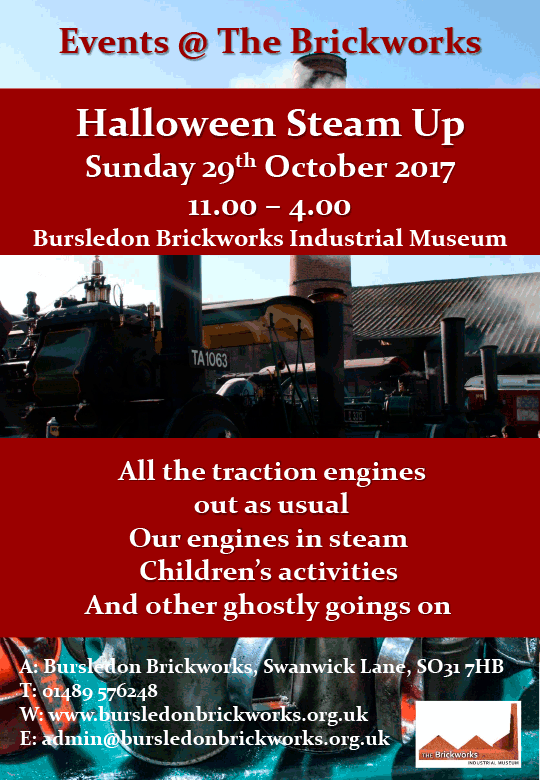 We started chatting and Brian mentioned that they had another engine they were hoping to start restoring soon. The problem was, with James having left, they were now short-handed and desperately needed some help. Would I like to get involved? Now that sounded good to me.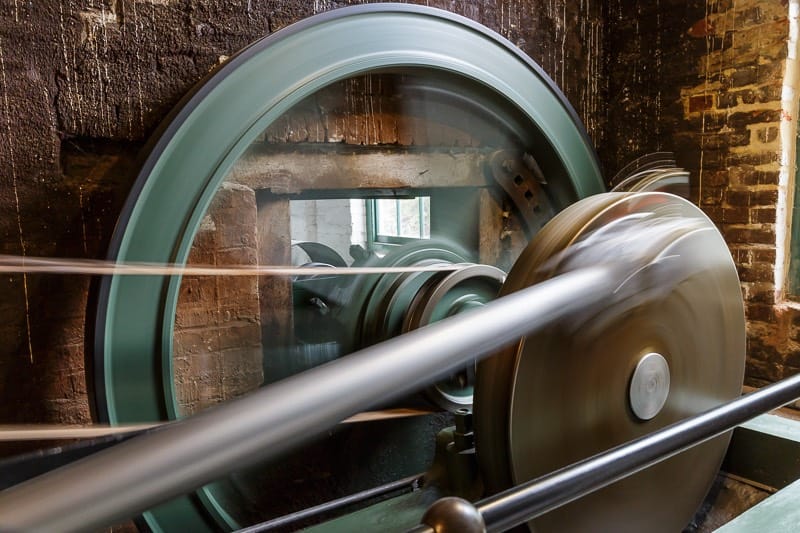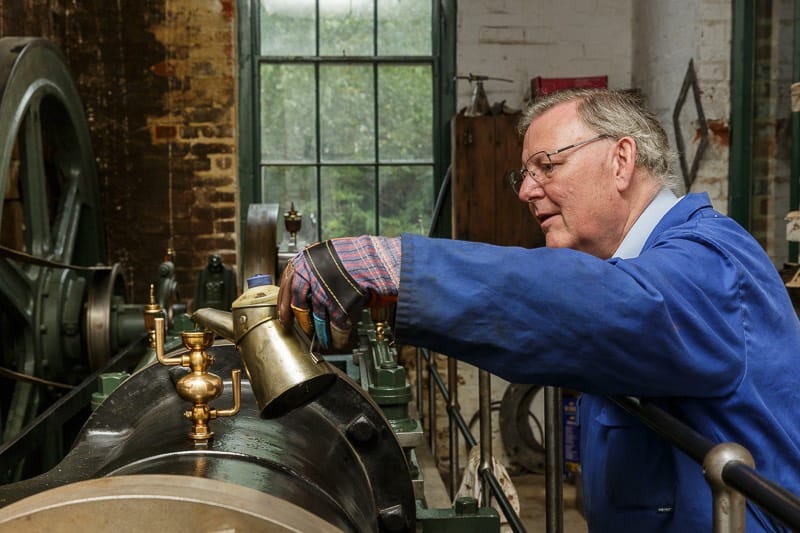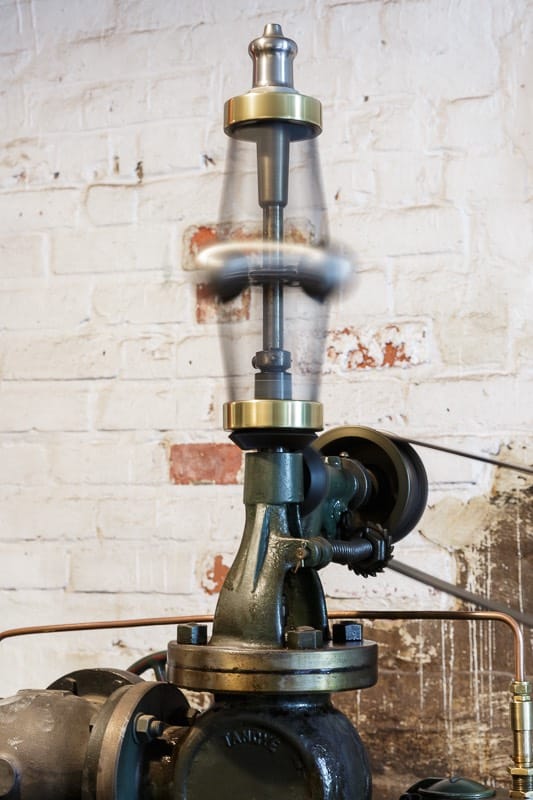 Did you have experience of working with steam then?
No, no background at all, unless you count the little Mamod engine I used with my Meccano as a kid [laughs] but when Brian said he could really do with some help running the engine, I was hooked at that point [laughs]. So I arranged to go in the following Thursday and I was given the mandatory tour, and we did all the necessary paperwork, and I was then, officially, a volunteer.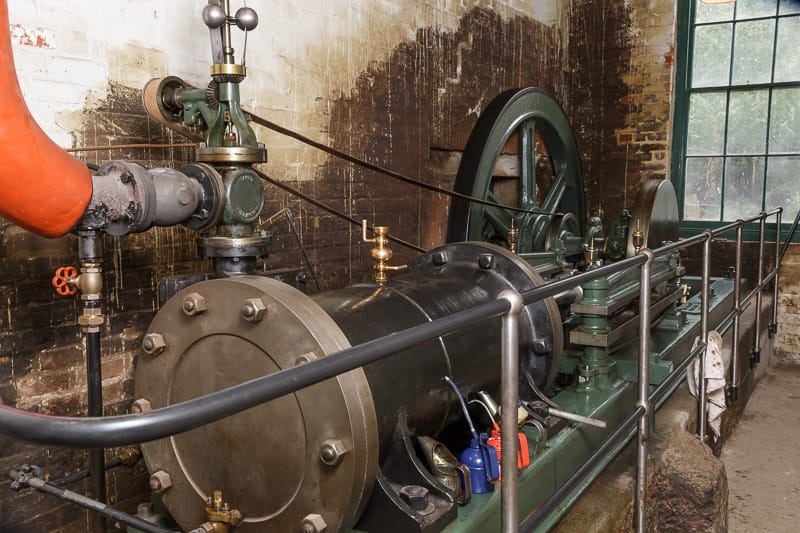 I think it was the Thursday after that when we were expecting a coach party and Brian asked if I could help with the engine. So I came in, and we got the engine all up and running and I thought, yes, I can pretty much understand what's going on here.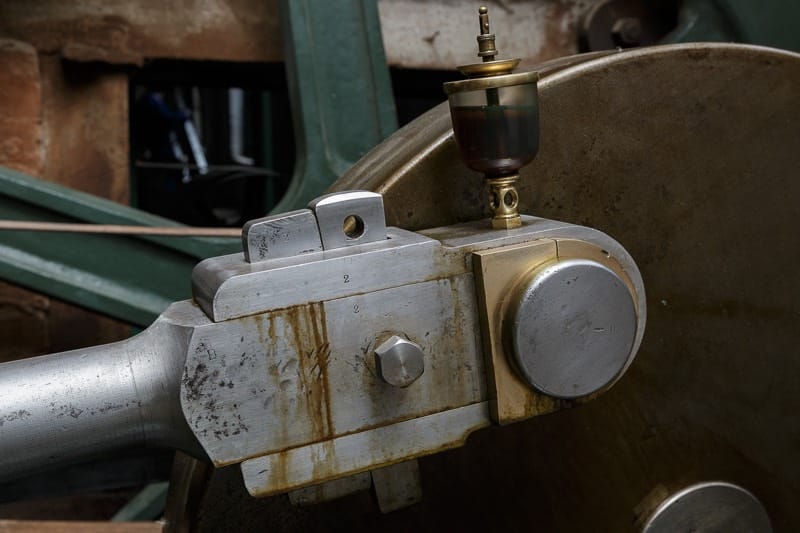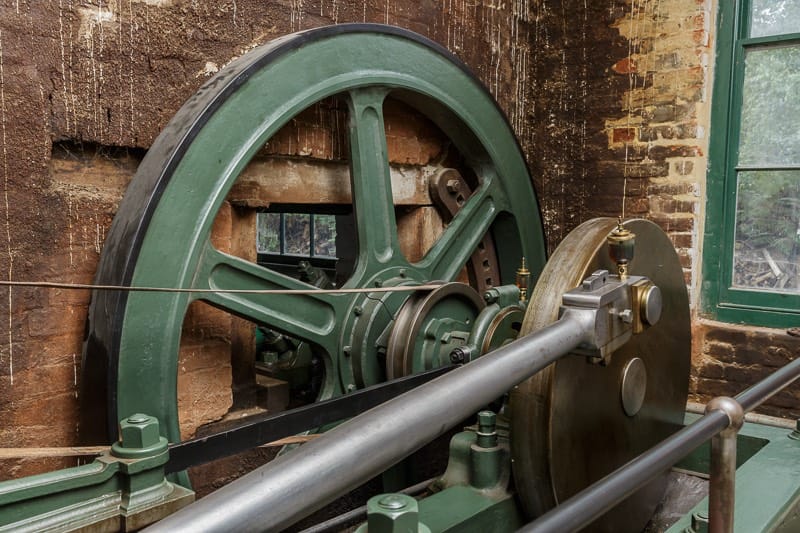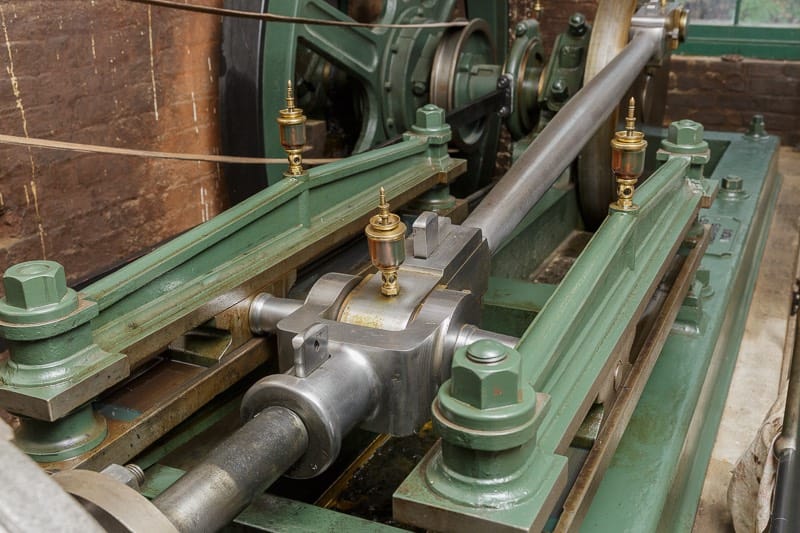 Then, one or two Sundays later we had another big public open day steaming. Brian and I were both in attendance, but the only other person who knew the engine, John Reynolds, was in the hospital with pneumonia. So I started out under Brian's guidance and we got it going without any major problems. Then at around 2:30, Brian says, "Oh, by the way, I won't be here next time". So, Brian's away, John's in hospital …
… that only leaves Bob [laughs]
Exactly. Well, OK I said, I'll take it on, with the understanding that if there are any problems I will shut down and walk away. They agreed to that, so off we went. As it happens, John, by this time, was out of hospital and on site. He had been told not to do any physical work but he was perfectly able to watch over my shoulder to make sure everything was OK. So yeah, in at the deep end as it were.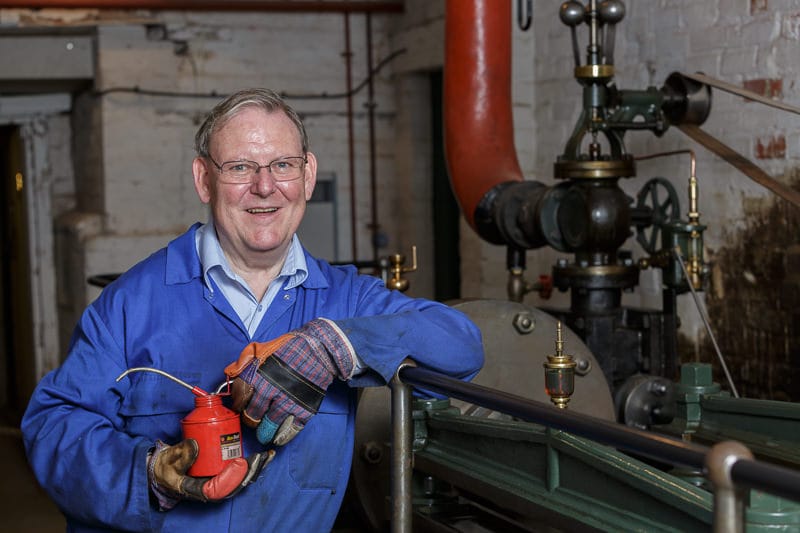 Between you, there must be quite a bit of experience?
Well, surprisingly, none of our backgrounds have been working with steam. Brian's history is more workshop based, lathes, milling machines, that sort of thing. He came in as a volunteer to run the workshop. Then one day the person who was expected to be running the engine didn't show up and another volunteer said to Brian "I'm sure we can cope with this between us" and that was how he became involved.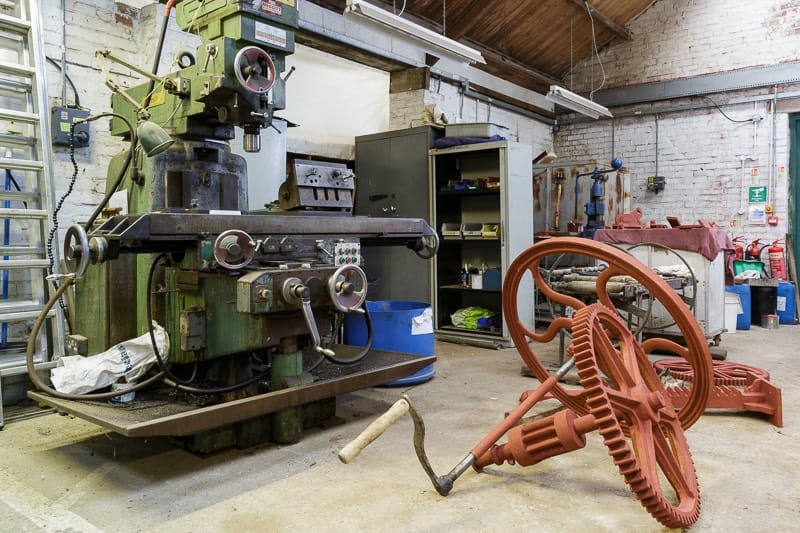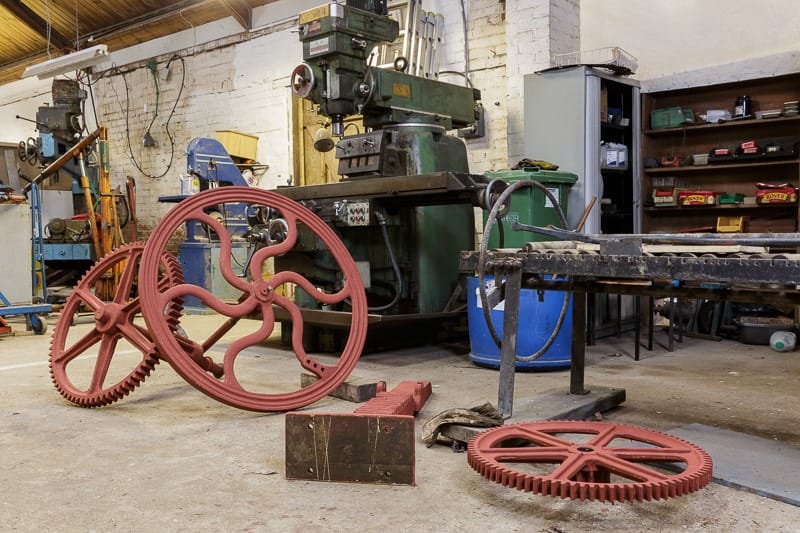 A bit like your experience…
[Laughs] We've now got a chap who has joined us very recently, Rob Knights, who is an ex-Royal Navy steam engineer, and he's brought a completely fresh approach to what we do.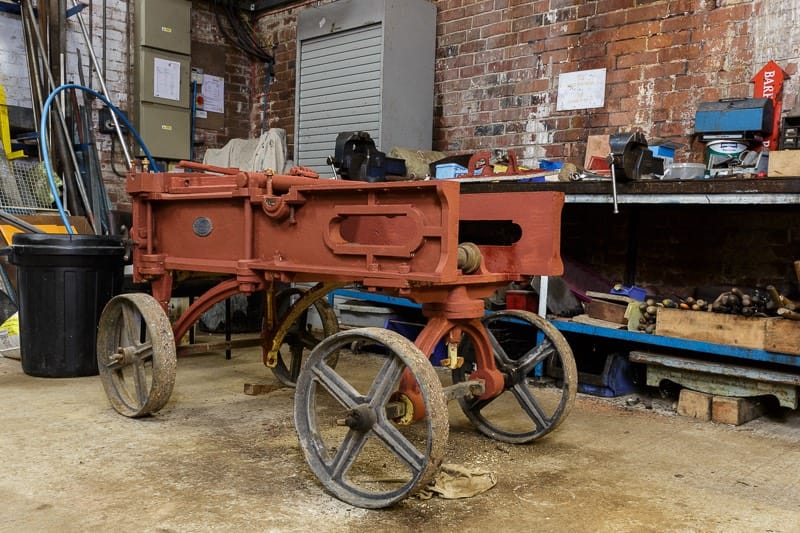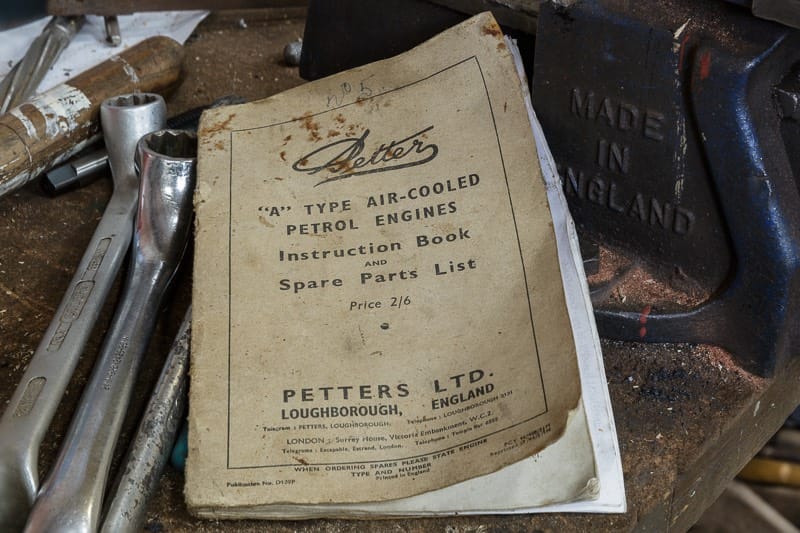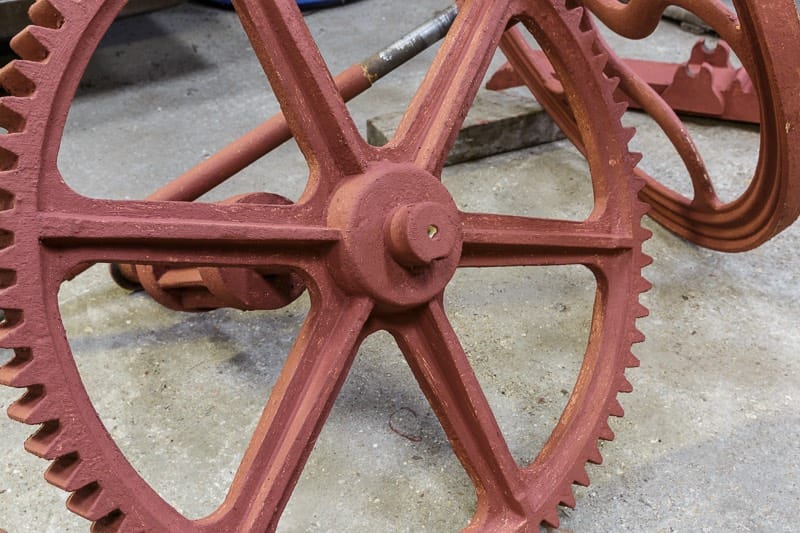 With his help, we've tightened up some of our working practices and Rob is a lot stricter concerning record keeping etc. More importantly, though, Rob found things that, through our lack of experience, we just weren't aware of from an operational point of view.
Such as?
Unbeknownst to us, the small condensate traps on our pipework were all shut down because the floats had jammed, so we've been working through fixing those.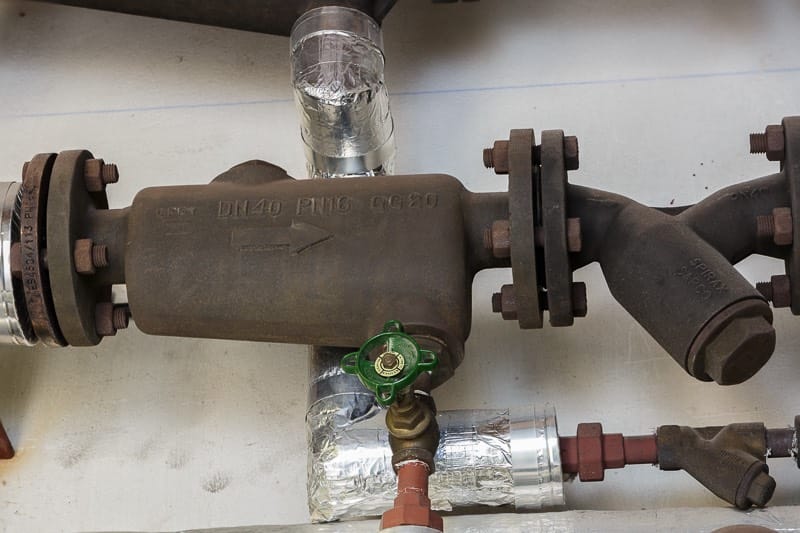 REF: Condensate Steam trap
Steam traps are a type of automatic valve that filters out condensate (i.e. condensed steam) and non-condensable gases such as air without letting steam escape. In industry, steam is used regularly for heating or as a driving force for mechanical power. Steam traps are used in such applications to ensure that steam is not wasted.
Also, the hot well hadn't been working at all for several years because its steam input was completely blocked. Once we found that was the reason it was not heating we were able to clear it and now it works just fine. The benefit is the boiler is now fed with hot water rather than cold – avoiding 'thermal shock' and reducing fuel use.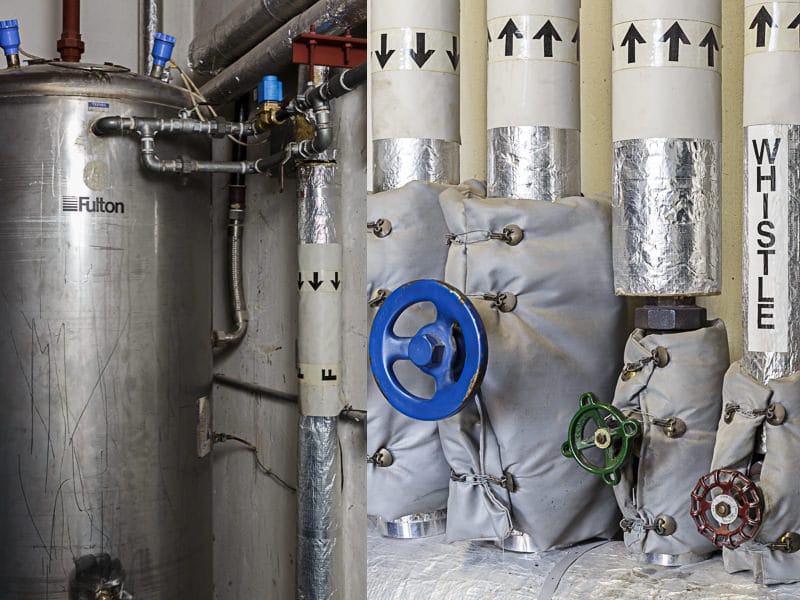 REF: Hot well
A tank or reservoir in which hot water is collected before being recirculated, especially condensed steam about to be returned to a boiler
Sounds like Rob has brought some really valuable experience to the team?
Definitely. Between the two of us, we are developing a set of suitable maintenance schedules. For example, the boiler manual specifies that the hotwell should be flushed out every three months but that assumes the boiler is running 24/7, which it's not as we only get it running for steam up events, once or twice a month, which is not at all good for the boiler [laughs]. So a less frequent interval may be more appropriate, perhaps annually, along with a number of other jobs we have planned for our winter break.
Next time – some history and the staff Bursledon Brickworks 
Web Links and References of interest
Brickworks Museum
www.bursledonbrickworks.org.uk
Friends of the Brickworks Museum
Web: http://www.bursledonbrickworks.org.uk/
Bursledon Brickworks Facebook page
Web: https://www.facebook.com/BursledonBrickworksMuseum/
Bursledon Brickworks Twitter page
Web: https://twitter.com/BursledonBrickW
Hampshire Building Preservation Trust
Web: http://www.hampshirebuildings.org.uk/
Weekend Passions
https://www.stevehughesphotography.co.uk/passions/