Putting on weight is good for you!
2.
Putting on weight is good for you!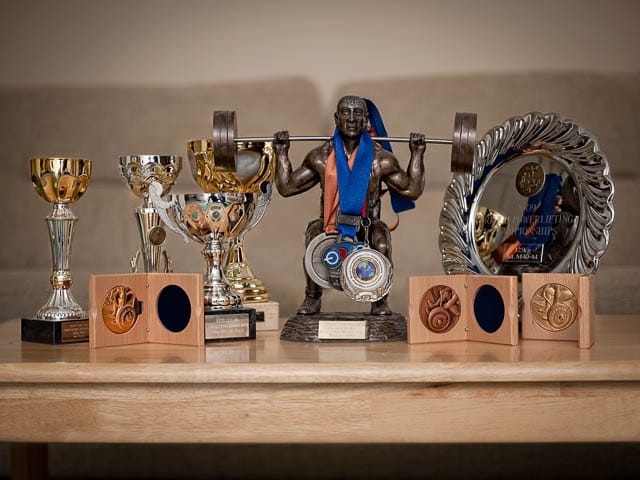 More power to your elbow 
A quick update on our previous contributor
Mike the Powerlifter
…
On the 19th March, the Southern counties BDFPA (British Drug Free Powerlifting Association) hosted the  British 'unequipped' 2011 Powerlifting Championships. Held in Bournemouth, UK, there were over 130 lifters competing over two days.
Despite carrying elbow and back injuries, and nearly not competing at all, Mike achieved the second biggest total out of all the lifters and has reached his stated aim of 700kg in total. With only three of the competitors getting close to this weight, this is a really satisfying achievement for Mike. The crowning glory is that he now has the double titles of 'British Open' and 'British Overall' winner in his class of 125kg.
Weights for the competition were:
Squat – 232.5kg
Bench – 185kg
Deadlift – 280kg

Well done Mike.