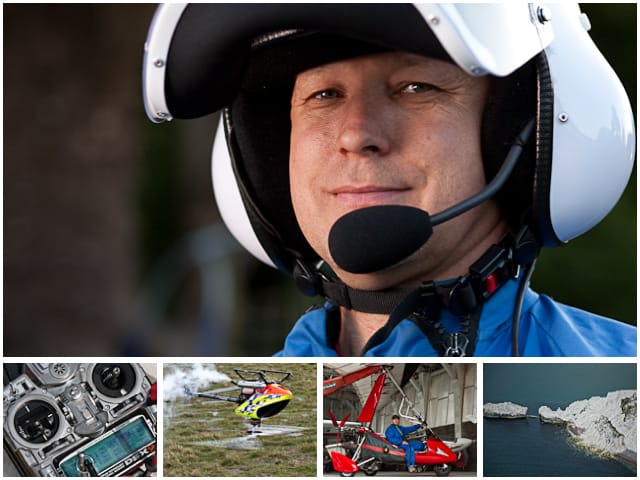 Petrol Head
Some folks get their thrills from a surge of blood pounding through their veins. With Graeme, one suspects it probably has to have a high percentage of petrol, or similar fuel, added.
From the time that he left school to the present day, Graeme has worked, and played, with internal combustion engines. Taking college courses and completing a full apprenticeship as a motor mechanic, set him on his course to, eventually, being a successful businessman and owning and running his own garage (Go Autos Service Centre) for the past twenty years.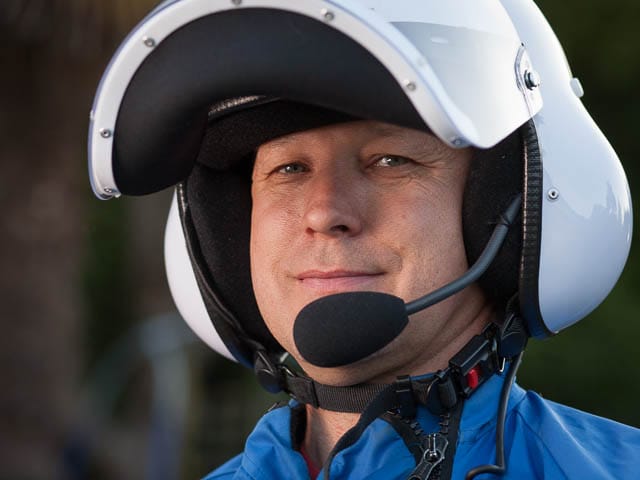 The addiction to all things mechanical, in the early years, was sated with a variety of self builds, including a 1933 Standard Ten, built-in under a year, and full-scale renovations, such as his beloved 1956 V6 Chevrolet. The latter was driven, with a mate, all the way to Santa Pod Raceway (USA) in the 1980's, to compete in the testosterone fuelled sport of drag racing. Staying in control of 11/2 tonnes of mean machine, loaded with the equivalent of rocket fuel, hurtling down a 1/4 mile track in a little over 10 seconds, is no mean feat.  He may not of have taken first prize at the chequered flag, but he did himself and the Brits proud. Unfortunately. the spiralling costs of fuel and rampant inflation in the UK, during the late 1980's, ended this particular American dream prematurely.
There now followed a period, as is often the case, when running his business dominated Graeme's life and this left little time for his passion for using an engine rather than just repairing them. Then, one day, Graeme's imagination was triggered when one of his employees brought a radio controlled aeroplane into the work place. He was generously allowed a few tentative flights, after which he was hooked. There was something about the attention to detail, combined with the sheer fun of fighting to control this mini marvel, that spoke to the engineer's heart. It's been twelve years since that first maiden 'model' flight, and Graeme has a growing collection of radio controlled aircraft. In total, seven aeroplanes and five helicopters; more of which in a moment. After four years of flying planes, he moved up a gear into radio controlled helicopters. Not to diminish the skill required to fly a model aeroplane, but helicopters, as in real life flying, require more control and dexterity and was more of the challenge that he wanted.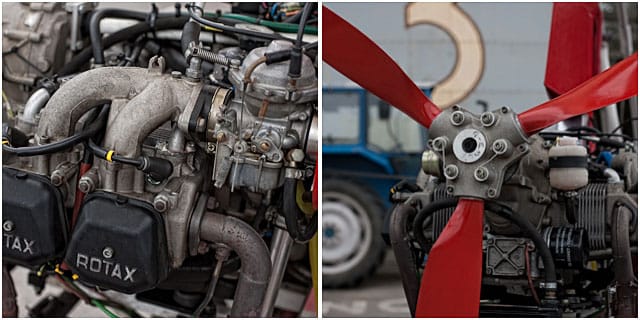 In 2004, Graeme's wife, Tracy, treated him to a trial microlight flying lesson for his birthday. There must have been something that stirred within him because, the following year, Graeme gained a trophy in a radio controlled aircraft competition, which involved complex aerobatics and set manoeuvres. It was whilst flying one of his helicopters in a local field that Graeme had an unexpected visitor. A passing microlight aircraft took the opportunity to land in the same field for a short break from flying. The two men struck up a conversation, which resulted in the pilot having a bit of a play at the controls of Graeme's helicopter, and Graeme having a short tandem flight in the microlight. At the end of the encounter, the pilot, who was flying out of the Petersfield based Hampshire Microlight Flying Club, gave Graeme the club's contact details.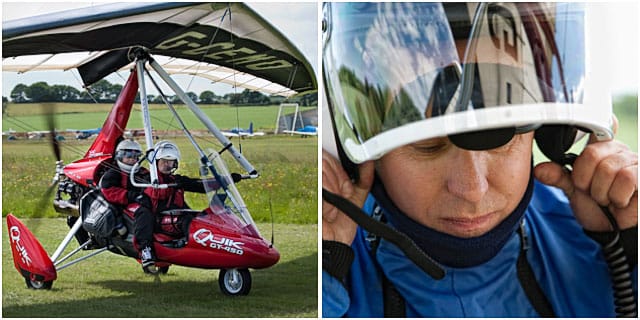 And so we arrive at the next chapter of our story. Graeme approached the HMFC to enquire about flex-wing lessons. Now, on average, it takes around two and a half years to gain a full pilot's license for this type of aircraft. Graeme, not one to take things at a leisurely pace, went for it big time. Full-on training has compressed that time frame dramatically. Graeme celebrated gaining his full license at the end of February this year. Only eleven months on from his first training flight in March 2009!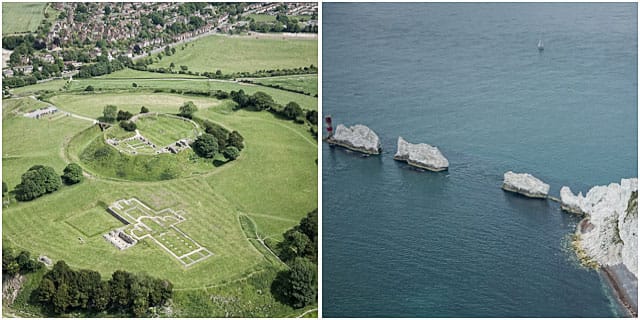 Graeme currently shares the use of a two-seater microlight based at the Old Sarum airfield  in Salisbury, Wiltshire. Like many pilots, his aim is to own his own aircraft and he hopes that next year, if business continues to prosper, he might be able to do just that. Also, with a few more flying hours under his belt, he quite fancies taking part in the annual 'Fly UK' event which entails around 40 hours of flying time over three days, and covers the length and breadth of the United Kingdom and the outer Islands.