3.
All RAODS lead to Romsey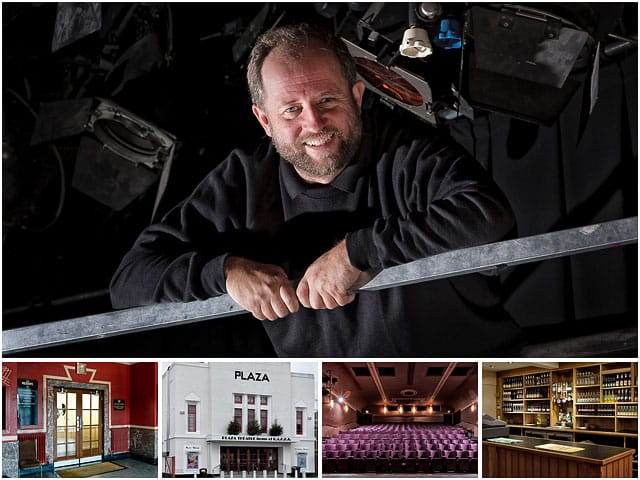 Break a leg
It's often been said that behind every great leader is a great team. The same can be said for those who step onto the stage to perform, if not more so. No matter the level at which an actor performs, without the support of the men and women in a production company behind them, they are lost. Guy is one of those tireless behind (literally) the scenes troopers, that ascribes to the basic theatrical tenet of 'come what may the show must go on'.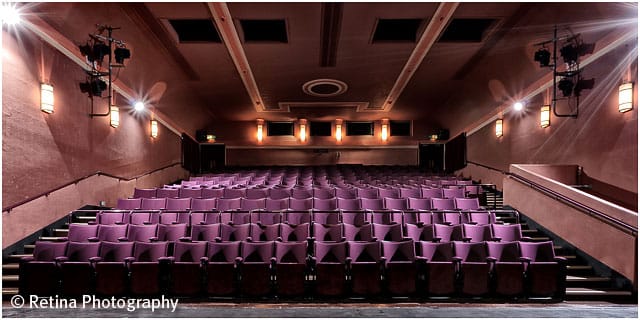 The Plaza Theatre, Romsey is home to The Romsey Amateur and Operatic Dramatic Society (RAODS). Founded in 1934, the society is fairly unique, in that it is one of the few theatres that is wholly owned by the drama society that it houses. The company has over 300 volunteer adult members, plus nearly 100 youth members. It is run by a main committee of twelve trustees (Chairman, Treasurer, Artistic Director, Business Manager, etc)), a forward planning team, publicity and marketing people, a backstage crew of approximately 30 (10 or so regulars,) and actors of all ages and experience. It's safe to say that you couldn't wish for a better 'team' supporting you.
There is an extensive history associated with the Plaza which can be found at the theatre's own web site (see link below). 2010 saw RAODS celebrate its 75th anniversary with a special gala performance of The Mikado, as homage to their first show of the same name, staged at the Romsey Town Hall in February 1935.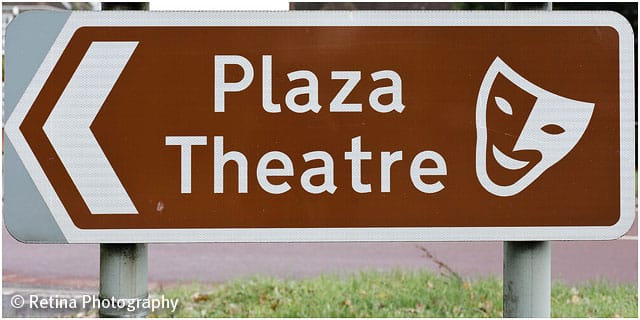 Guy was first introduced to RAODS around two years ago, in 2009, after a somewhat roundabout route. As a very keen badminton player, he would regularly play five times a week, either during work lunch breaks, or evening sessions after work at local associations. In fact, Guy had just joined a local badminton club based in Winchester, and was starting to play against higher level players in an effort to raise his own standards. During a gentle warming session at a regular workplace club meeting, he stepped back, heard a popping sound, and felt what seemed like something soft being thrown at the back of his leg. Initially confused as to what it was, he turned back to carry on playing, immediately fell over, and found that he was unable to walk! Although not in any pain, he suspected he knew what had just happened and it was obvious that a visit to the casualty department in the local hospital was in order.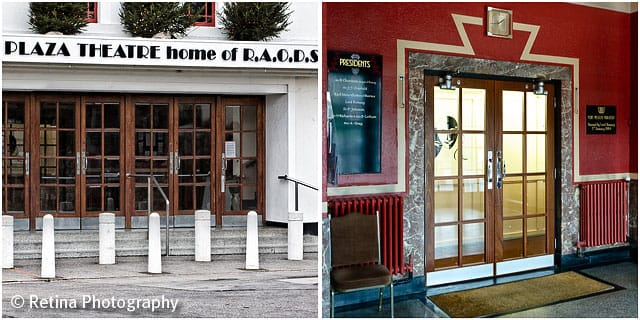 It turned out that he had snapped the Achilles tendon in his right leg. Not the best of things to happen to a keen sportsman such as Guy. This put a stop to badminton for the immediate future. To add to his woes, three weeks earlier, his landlady had completed the sale on the house in which he was lodging, and he was due to move out that weekend. Just what you need when you only have one supporting leg. With the help of friends he moved lodgings, and a had a change of luck. Somewhat fortuitously, the landlady for his new lodgings was working near to his own work location and able to provide transport whilst he was recuperating. By the August he had recovered just enough to drive his own car, an automatic, on holiday, and had returned to driving himself to and from work. During the same month, now with both legs in service, another change of lodgings resulted in a different route to and from work. The alternative journey took Guy through the Hampshire town of Romsey. Noticing that it had its own theatre, and having been involved with the theatre before, more on this in a moment, he made a mental note to visit one day. Unable to play his beloved badminton, Guy was searching around for a less hazardous pastime to keep him occupied, but active. Around two months later, whilst wandering around Romsey shopping, the earlier mental note kicked in and he found himself knocking on the door of the Plaza Theatre to see if there were any volunteer openings available.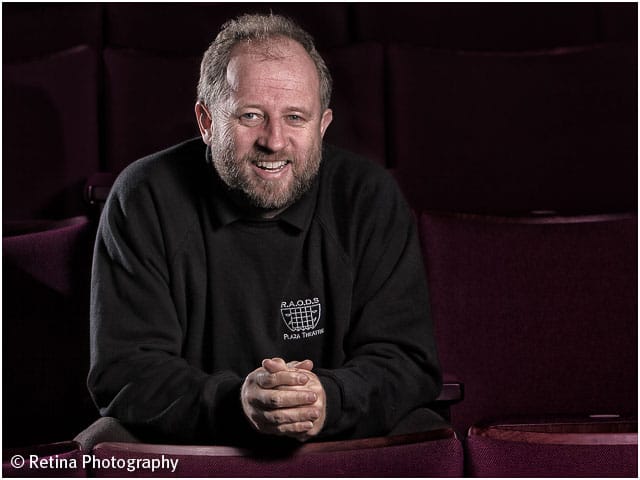 The Plaza, which is dependant upon volunteers for it's survival, welcomed him with open arms. A prerequisite for joining any theatre company is the completion of an obligatory application form. This is where you state what you are able to do or would like to be involved in. Simply put, Guy stated that he had experience of back stage work but was not willing to act.
Amateur Dramatics has been in the family since Guy was born. His mother is a regular stage performer, she has been from the age of sixteen, so Guy was associated with the stage, in one way or another, in his home town of Halifax, from around eight years old. Guy helped several groups backstage in the Halifax Civic Theatre in his teens. As a young man, he lived in Peterborough for about eight years. During that time, for six years in fact, he was part of a theatre company that had a shortage of male actors. However, as Guy himself puts it, 'as a singer he makes a pretty poor dancer' so had no aspirations of treading the boards, but because he wanted to be part of the theatre scene, he reluctantly agreed to take on acting when push came to shove. To his pleasant surprise he found it an exciting, intoxicating experience! Initially in the chorus of various 'Broadway Hits' shows but subsequently in other roles, as supporting character in Seven Brides for Seven Brothers and culminating in playing the character Diesel in West Side Story – his favourite musical. However, as he found the thrill of performance waning he returned, via a swansong as an party guest in The Sounds of Music, to what he knew best, being involved in the physical aspects of back stage work and set building and supporting the people on-stage.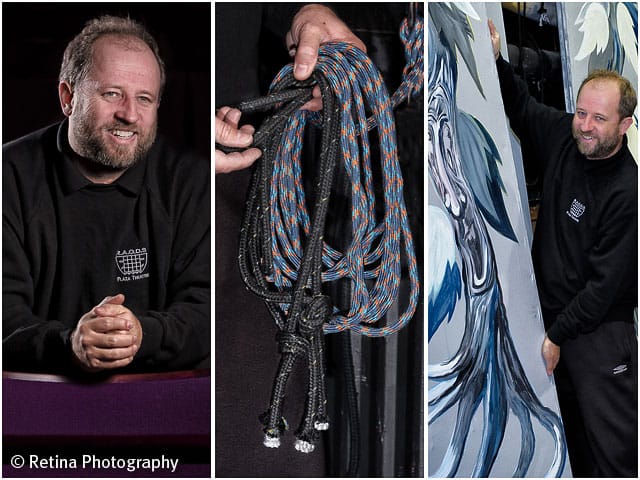 As it turned out, that's just what RAODS were looking for. Normally people want to join a theatre company to act and find themselves helping out in other areas. So it was refreshing for them to find somebody who's main area of interest was the 'helping out' bit. At this point the company didn't know of his past experience with theatre, so both Guy and RAODS needed time to get to know each other. This was about to become episode three in Guy's involvement with the theatre. Welcome to the family!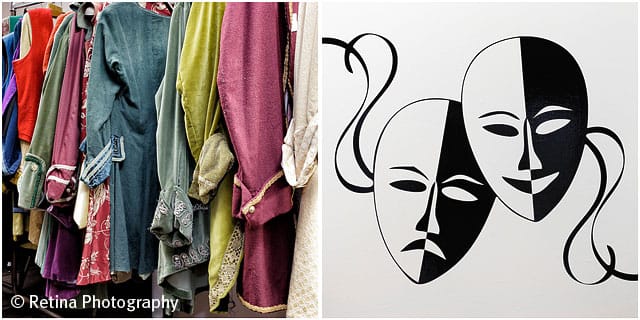 Guy joined RAODS in time for the three week run, a long time for an amateur production, of a pantomime called Cinderella, which, in Guys words, 'was astonishingly good'. Having seen a heck of a lot of amateur productions, he knows quality work when he sees it and, to coin a phrase, he was 'totally gobsmacked' by the production level from start to finish. From the outset Guy was set to work in a variety of areas. Everything from working behind the bar to front of stage doing 'follow spots' (A type of spotlight that can be used to follow a performer around the stage in a beam of light of exactly the right size). For the rest of that season Guy spent a high proportion of his voluntary time working behind the theatre bar. Which, as he says, 'was one of the best things that I could have done early on, it enabled me to meet the whole production team in an informal setting and, over time, get to know them fairly quickly'. This familiarity meant that when opportunities for building sets and preparatory work arose, he would often be asked to help out.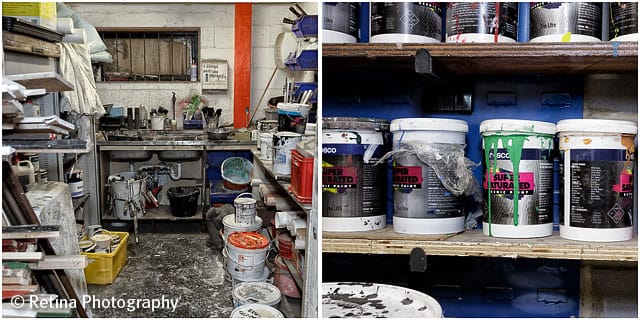 The three phases of a production for non actors are, Pre Show or 'Get-In' (the technical installation, particularly of the set, lights, special effects, set building etc), 'Show Week' (sometimes longer, the back stage work during the actual production) and 'Get-out' (the tearing down or dismantling of the stage sets etc). All require different levels of involvement and experience. As time has gone on, Guy has had more experience and wider responsibilities in each phase. As a generalisation, he gives more time to 'Get-In' and 'Get-Out', but has broadened his involvement to such things as 'ushering' during show nights, some IT support, and a short spell on the RAODS committee.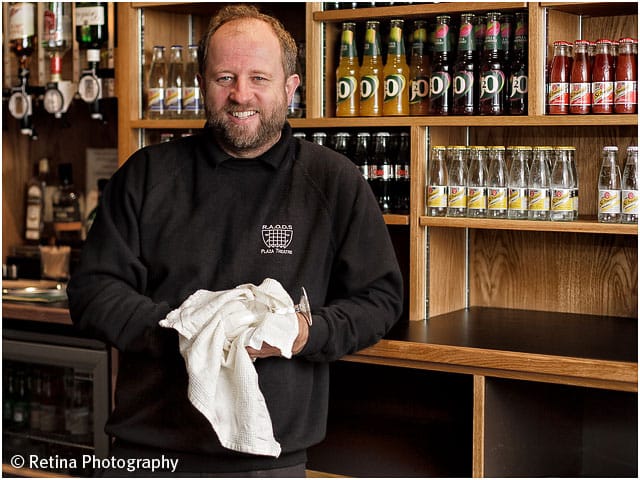 Extensive restoration work has been completed during the theatre's history, and more is planned. The next stage is hoped to include the building of 'wings' (The sides of the stage, out of sight of the audience, where actors stand before making their entrance, and where props are kept, ready to be brought onto the stage.) and a 'fly tower' (A 'Fly System' is method for rigging lines ropes, pulleys, counterweights and related devices within a theatre that enable a stage crew to quickly, quietly and safely hoist (fly) components such as curtains, lights, scenery, stage effects and, sometimes, people). Not a project to be taken lightly due to costs likely to be in excess of £300,000. Although considered to be out of the reach of nearly all amateur dramatic companies, previous experience has shown that, as the saying goes, 'where there's a will, there's a way'. It was the loss of RAODS storage and set building facility on a local farm, in 1983, that prompted the purchase of the Plaza Cinema, as it was at the time, in the first place. Fund raising on a massive scale was required to obtain the £150,000 necessary at the time to buy and convert the building to the drama theatre that it is today.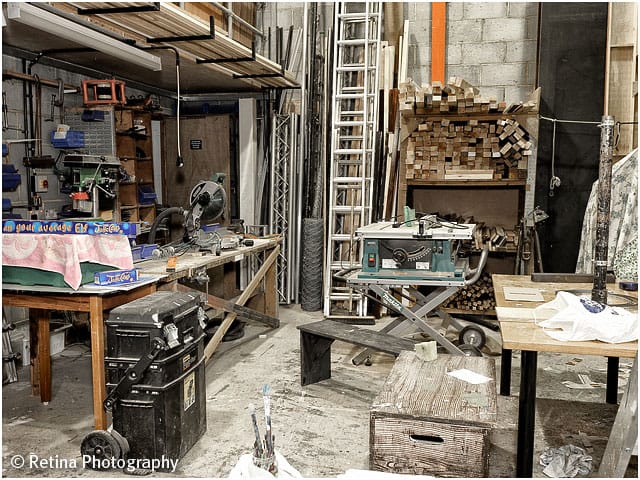 Conceived from the outset as a community theatre, the Plaza is used by many groups other than ROADS. In part to cover some of the £2,500 monthly running costs, whether in use or not, but also as part of the charities charter, of 'engendering a community spirit' through sharing the facilities. Visiting performers and groups, as varied as The Bootleg Bowie (UK) Tour, a magician's act that has previously appeared on network TV, other local amateur theatre groups, and The New Life Church have all put the stage or other facilities to good use. To see the available facilities and hiring options, visit the Plaza Theatres 'hiring' page (see link below).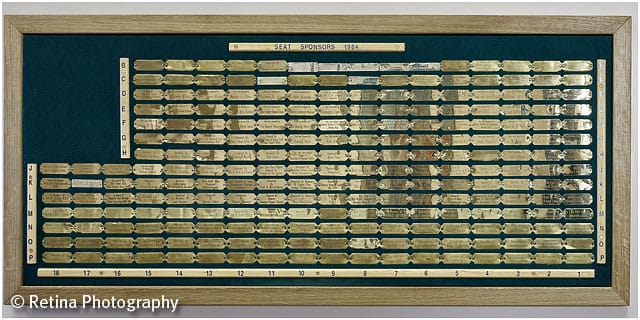 In addition to around twelve theatre productions, RAODS also try to do at least one outdoor event a year. Guy's day job, computer software development at the computer giant IBM, based in Hursley, gives him access to the IBM site events team. Last year, he arranged for the RAODS committee and IBM to meet, with a view to using the grounds for the putting on of the outdoors play 'Humble boy'. This was agreed and was a big success. The hope is that, due to the positive feedback for the choice of venue, the 2012 play of the 'The Three Musketeers' will be held at the same location sometime during the summer.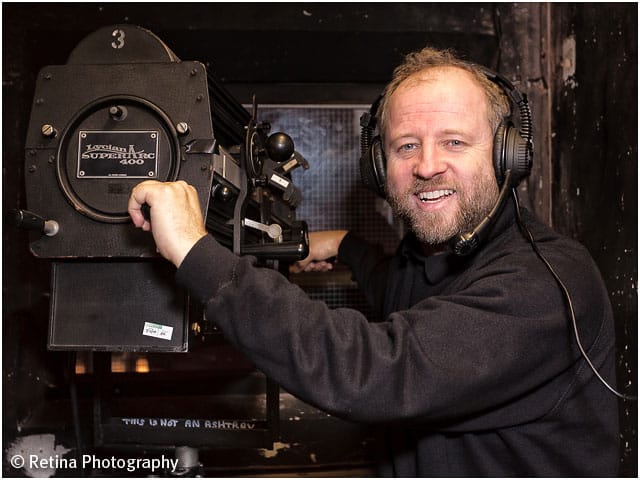 So what does the future hold for Guy? More of the same please. The Plaza Theatre is almost a second home to him now. He likes nothing more than to be in the thick of the hustle and bustle of pre and post production backstage work. Oh, but the only lines he wants are those painted on the scenery, thank you very much.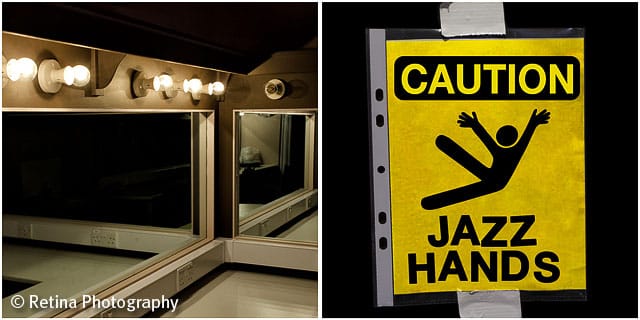 Extra links:
The Plaza Theatre and RAODS History
The Plaza Theatre: Forthcoming attractions
Box office information (Romsey Tourist Information Centre)
Booking Office: 01794 512987