70 miles, 24 hours, 1 unbroken spirit : Part 1
3.
70 miles, 24 hours, 1 unbroken spirit : Part 1
The Road less travelled
All the local cinemas are showing the latest Hollywood blockbuster featuring the titanic battle between Superman and Batman. Meanwhile, back in the real world, our very own local man of steel, David Williamson, has been involved in a fight with the constraints of his own body and our wonderfully unpredictable British weather. David, 37, and a double amputee since he was a  year old, successfully completed a 24 hour push in his wheelchair around the grounds of Portsmouth's Lakeside office complex. This was not, of course, just for the fun of it. The challenge, set by David himself, was in aid of raising money for the charity supporting Willow Scotney-Williams, a little girl with severe physical disabilities.
This is the story of that event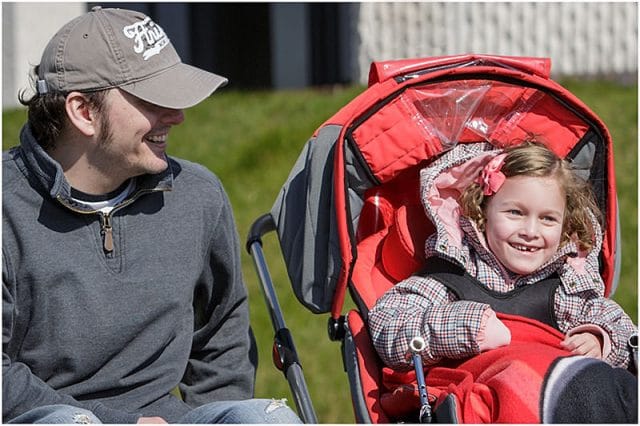 Background: Willow Scotney Williams
How did you first hear about Willow?
Several years ago, I used to work with a guy called Paul Scotney. Paul came into work one day selling wristbands to raise money for the care of his disabled niece, Willow. At the time, like most people, I paid £3 for a wristband, made a donation online, and forgot all about it.

Not long after, I decided to take part in Portsmouth's Great South Run, in my wheelchair, to raise money for the charity 'Children Against Cancer UK'. Like most charities, they do fabulous work at a national level, but afterwards, I was left feeling that it wasn't personal enough for me.
REF: The Great South Run

http://www.greatrun.org/great-south-run

When did you take part in the Great South Run?
The first time was in 2012.
You've entered more than once?
Three times now. 2012, 2013 and 2014. When I came to do it in 2014, I decided that I would prefer to raise money for a local cause, instead of a National one. I wanted to feel a connection with the people that I was raising money for.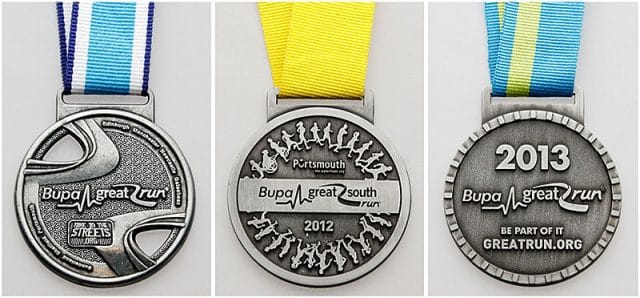 And that's when Willow came into the equation?
Yes, for some reason she popped into my head when I was trying to think who, or what, to choose as my cause for the event.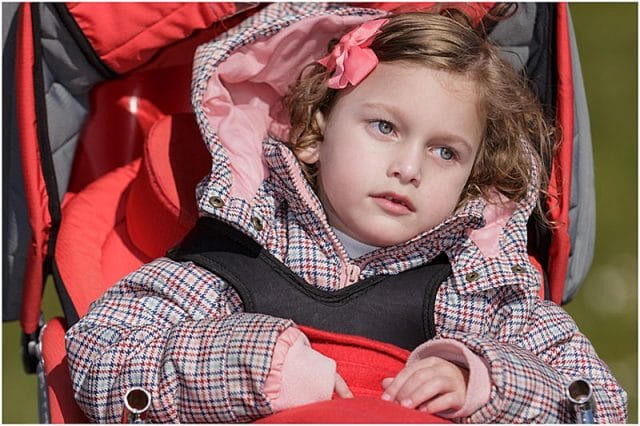 And Willow's mum is Gemma?
Yes, I always tell people this story. It must have been so weird for Gemma. Out of the blue she received a message on Facebook from a complete stranger, me, saying, 'you don't know me. I've got no legs and I'm taking part in The Great South Run, would you like me to raise some money for Willow?'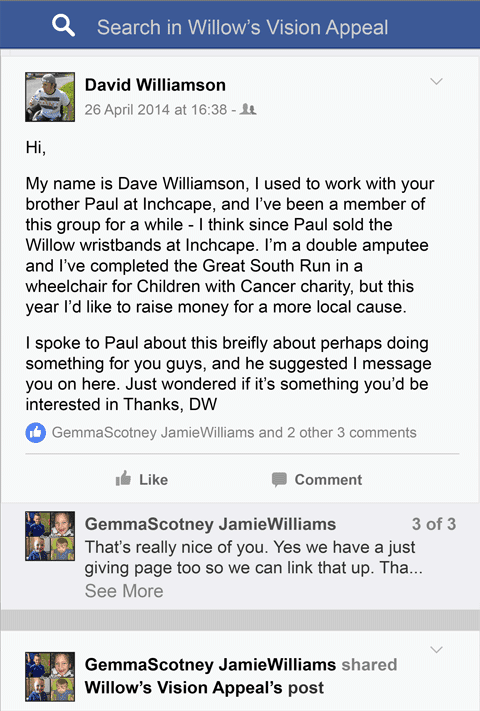 Not a normal Facebook message – [laughs] Exactly. I mean, how do you respond to that? Luckily, despite my clumsy approach, she graciously accepted my offer and I took part in 2014 on Willow's behalf. After I'd done that, it was a case of 'what's next'?
So you were actively looking for something else to support Willow?
Yeah and I mentioned to Gemma, either late 2014, or early 2015, that I was thinking of doing a 24 hour event. At that time I didn't know what it was going to be.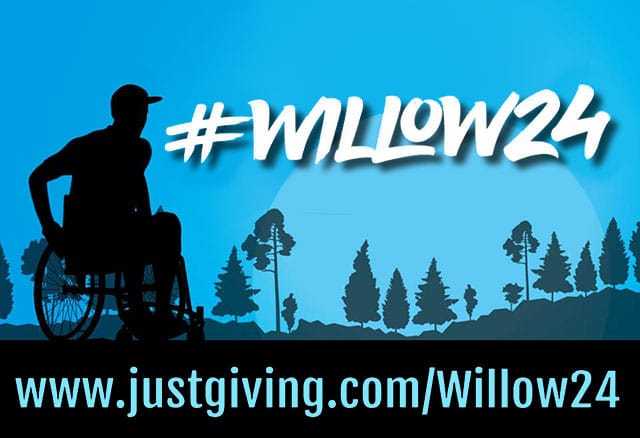 What was Gemma's reaction?
Bemusement I think [laughs]. Again, she was very supportive. Even though it probably didn't make much sense. I'm quite good at that – vague ideas [laughs].
It's taken until this year to get it organised?
I was going to do something last year, but I've had a bit of a setback with some health problems.
If you don't mind me asking, what sort of problems?
I was hospitalised in November with Costochondritis
REF: Costochondritis

Costochondritis is the medical term for inflammation of the cartilage that joins your ribs to your breastbone (sternum). Cartilage is tough but flexible connective tissue found throughout the body, including in the joints between bones. It acts as a shock absorber, cushioning the joints. The area of cartilage joining your ribs to your breastbone is known as the costochondral joint.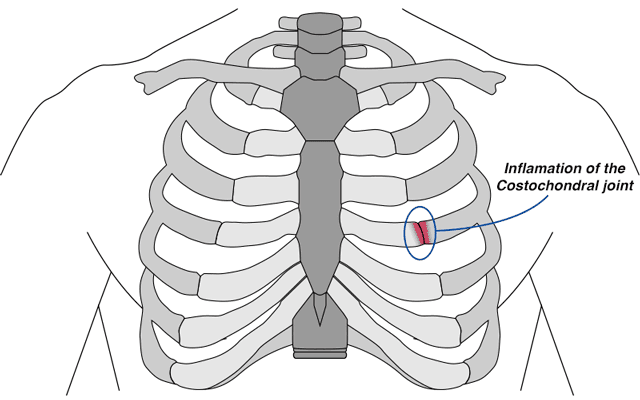 Which is why you couldn't do the event until this year.
Yeah, my folks still had some concerns. Maybe they still do. But I knew I could do it.
When did you first meet Willow?
What day is it today?
Wednesday [the week after the 'Willow24' event], why?
That would be five days ago then.
You'd not met Willow at all before Saturday?
I'd never felt the need. Because I knew her uncle, I got a lot of background information about Willow from him. My take on it has always been that Gemma and her husband, Jamie, both work, they have three other kids and very little time. Every spare minute is … well, they have no spare minutes! As far as I'm concerned, on the rare occasion that they would have a free afternoon, they should be spending that together as a family. That's more important than I am.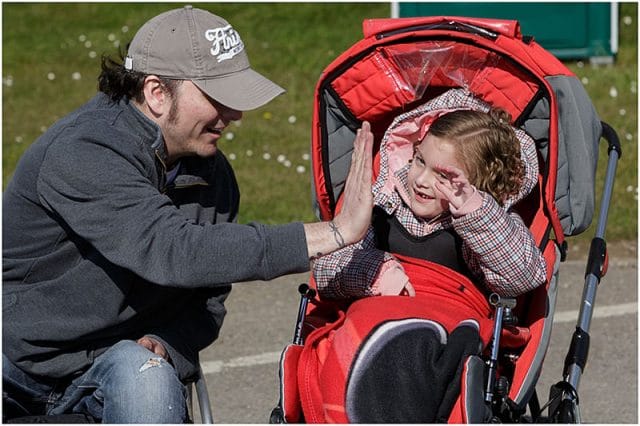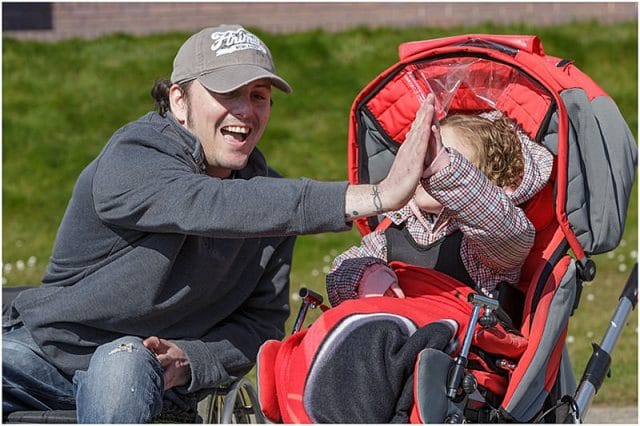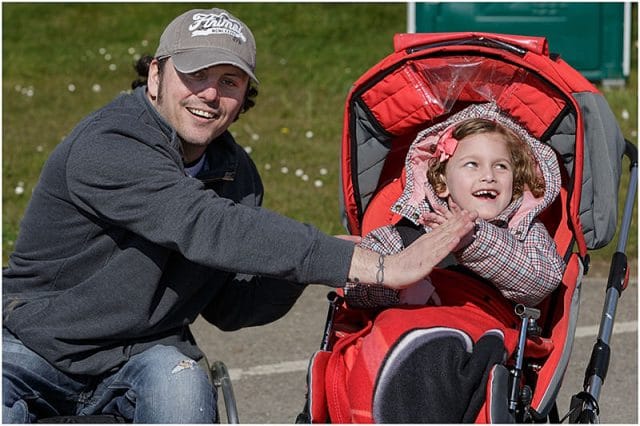 What's the name of the charity for Willow?
Tree of Hope.

Is the Tree of Hope charity just for Willow?
No, they're a national charity, but Willow and the family are affiliated to them, which keeps it local for me. They're really good. When I did the Great South Run in 2014 I raised £800 and the Tree of Hope matched that, so Willow received £1600. It's been their attitude, and the support that they've given Willow and her family, that has inspired me to choose them for the latest venture.

Apart from the obvious ongoing support, is there anything specific that Willow needs right now?
Willow was born ten weeks prematurely and a concealed abruption meant that oxygen was cut off from the placenta. The following day, Willow suffered a brain haemorrhage and developed hydrocephalus, resulting in cerebral palsy. She is registered blind, has severe reflux, curvature of the spine and is globally delayed. Willow will always need specialist equipment and treatment not funded by the NHS. She had stem cell treatment for her eye condition and her immediate needs are for things like physiotherapy to strengthen the eye muscles. But it would also be good for the family to be able to afford some respite care as well.
How long is the Lakeside course?
The main route is a touch under a mile and a half per lap. I hit my target of 50 laps in the 24 hours, which is roughly 70 miles.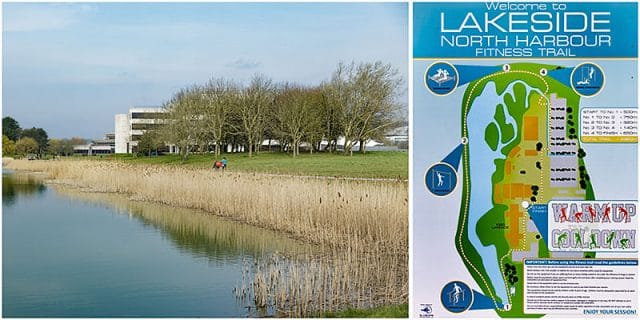 What sort of preparation did you do?
I push to work every day, which is a four mile round trip.
Whatever the weather?
Come rain or shine. Or snow. There's also stuff you don't really consider as training, every time that I push to the office printer, or go to the shop downstairs for a sandwich. It all contributes to the overall training. I probably do three miles a day just doing those things alone.
I push to work every day, which is a four mile round trip.
Any training outside of that?
I do something called DDP yoga for about an hour every day. For this particular challenge I also did a lot of meditation and visualisation to help me anticipate the bits that would be the hardest.

Did the visualisation help?
Not at all [laughs]. I had no concept of how hard it was going to be. It was well beyond what I thought it would be.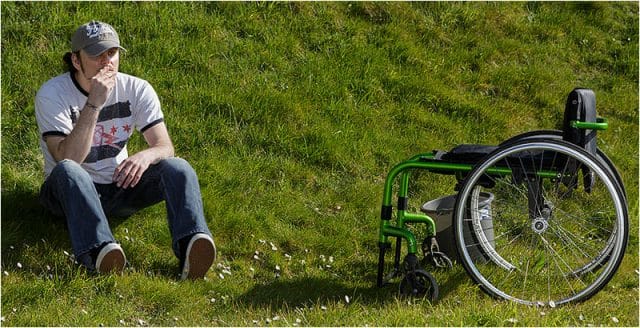 Was the mental side of it worse than the physical then? You've pushed yourself before with other challenges, The Great South Run and playing Sitting Volleyball, for example.
The physical and the mental challenges were closely interlinked, as you would expect. There were occasions when I didn't think that I could continue. On occasions, my body would kind of force me to take my mind with it. And, at other times, the reverse was true, when my mind was more dominant. There was only so much that I could prepare for, but the support walkers were absolutely essential.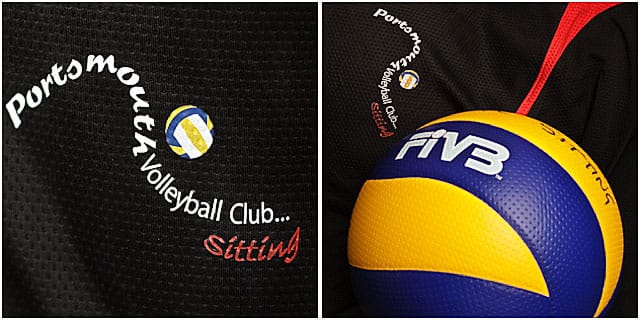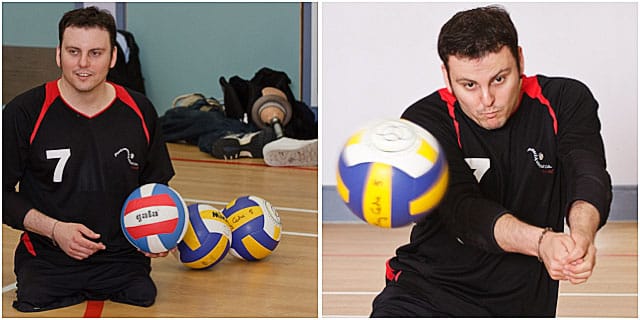 Support for the big idea

When did this latest idea come to fruition?
On January the 5th this year, I sent an internal email to a couple of people where I work, at Douglas Stafford, proposing this daft idea. Douglas Stafford have their own charity and social media teams. Unbeknownst to me, Josephine Stacy [Account Coordinator, Social Media Team and head of the Charity Team] forwarded the email to our Chief Executive, Nigel Cook. Nigel replied back with 'yes, this is brilliant, let's do it'.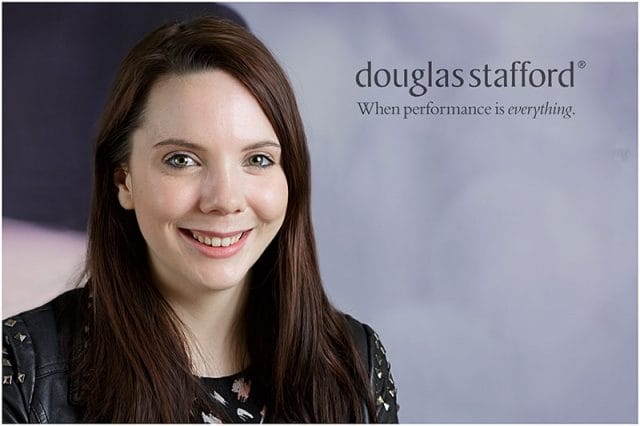 There was no backing out from that point then?
It seemed like a good idea on paper [laughs]. Nigel, and Madeleine Cook, [Account Operations Director] who is my boss, have supported me the whole way through. They've been especially generous if people have wanted to stop in to do a quick interview or take a few photos. They were there on Saturday too; even though Maddie was heading out to catch a flight she stopped by to wish me luck. Well above and beyond what you would hope for from your workplace.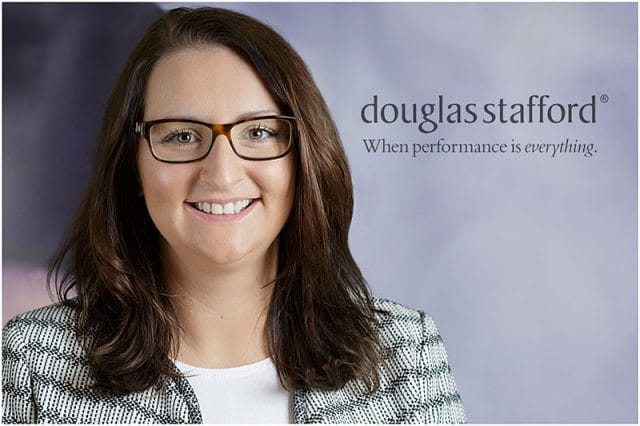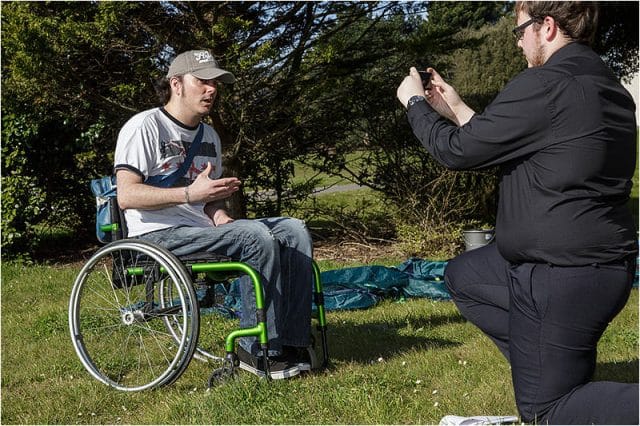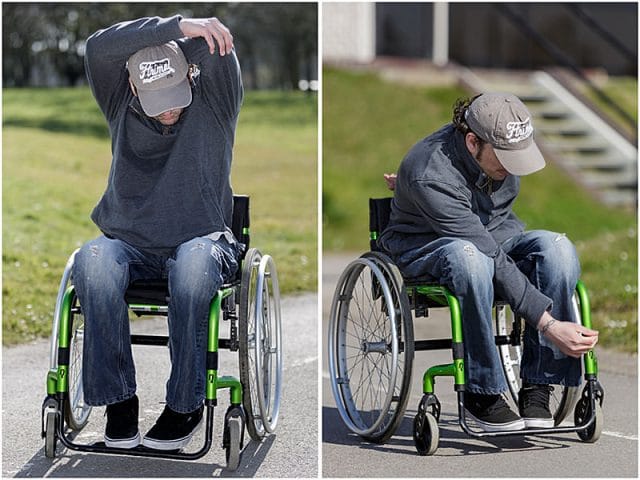 How long have you been at Douglas Stafford?
Since June of 2014, I think. In fact, I'd only been with them for four months when I announced that I was going to do the Great South Run that year. Right from the start, the company has given me tremendous support. We used our links with The Portsmouth News to get the word out; they did bake sales and lots of small things. With charities, every pound counts, so it's all been very positive.

I've met a few of your work colleagues, Jane and Ryan for example.
Jane Yule [account coordinator] is really the person that made sure this event happened. Ryan Tout [ Audit Team & Audio Visual Quality Controller] along with Oliver and Ryan, two friends of his, recorded video across the two days and will be creating a documentary, primarily for me, but we hope to use it for promotional purposes as well.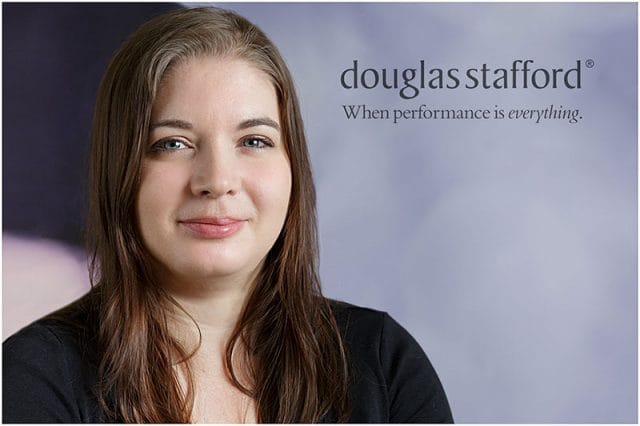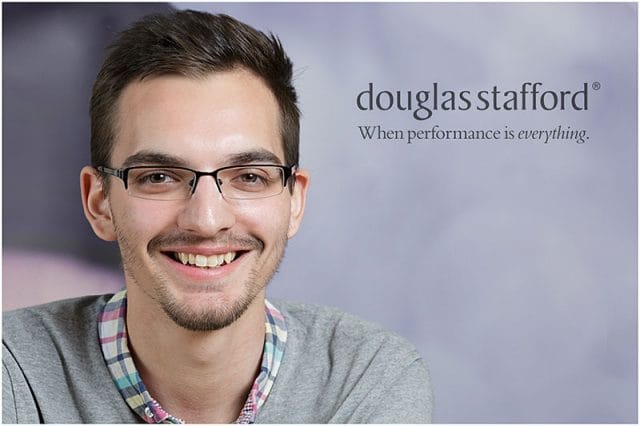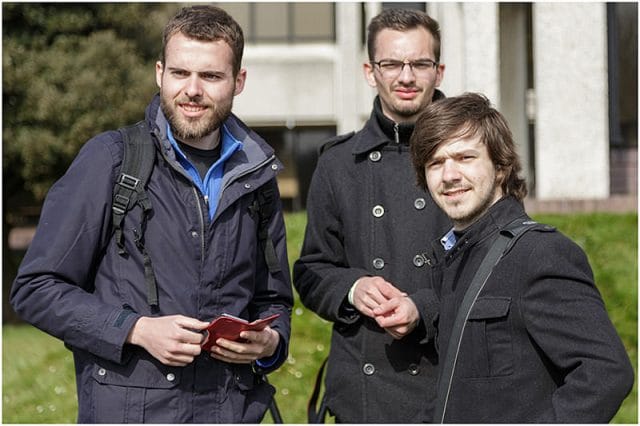 It sounds as though there are six to eight people that have been instrumental in making this event a reality.
Absolutely. Andy Williams [Field Operations Team], who I think you met on Sunday morning. There's Josephine Stacey, who we've mentioned, and Rob Allpress [Help Desk]. That's been the main team, if you like, with Lydia and John helping when they could.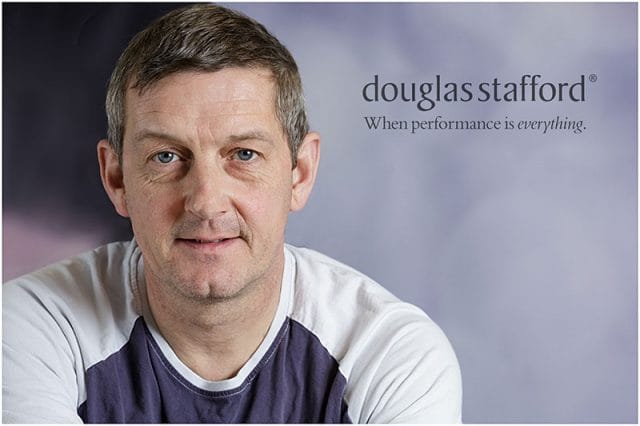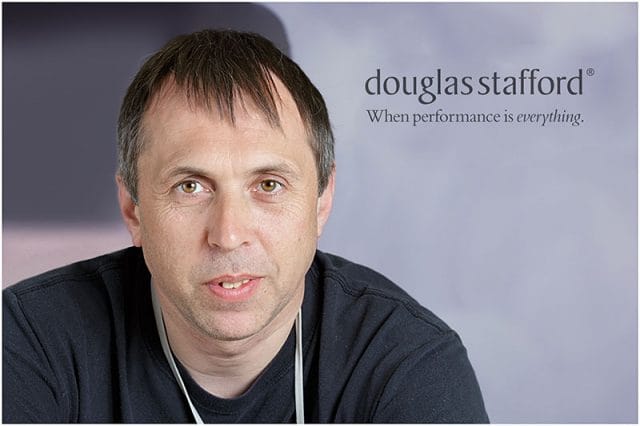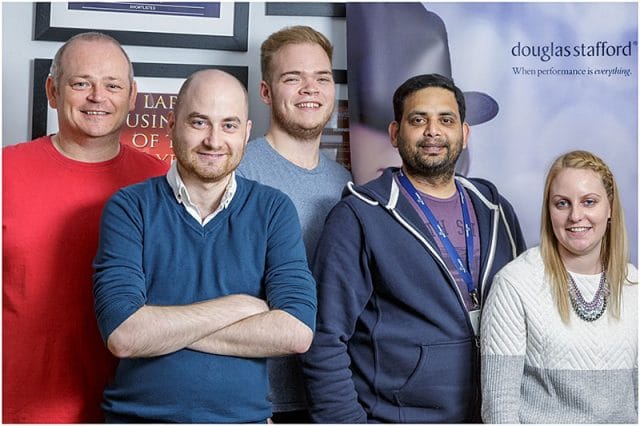 What was the reaction from the family when you said what you were going to do?
From my folks, concern. Because of the health problems from last year. Although everyone else was fairly blasé about it. That's not a bad thing, or a "not caring" thing, it's just that they've known me for 37 years and know that it's pointless arguing with me. If I say I'm going to do something, the chances are that I will do it.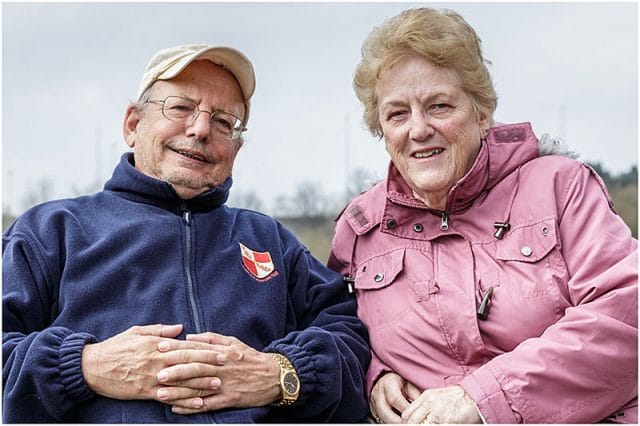 Tenacious?
More like arrogance. To even consider that you are capable of pushing for 24 hours, you need bucket loads of confidence in your own ability. With that comes a certain amount of arrogance and ego. If you didn't have that, quite frankly, you wouldn't even try. Most people would be quite sensible and question whether they could do it, decide they couldn't and … I don't know … sit in a bath of beans or something.
That's what has given you the drive and determination to do it?
Yeah, but with that comes the negative aspect, which is an unwillingness to listen to advice. A case of 'you can't tell me, I know best'. I'm very much aware that I've probably hurt a few people's feelings during this event. If people suggested that I do things at certain times, eat or take on water at certain points, all with the best of intentions, but I've had to be very short with my responses because, firstly, when it comes to my body, I really do know best and secondly, I couldn't waste energy on explanations or discussions. I don't think anybody truly took offence; hopefully they can understand why I had to be so single-minded.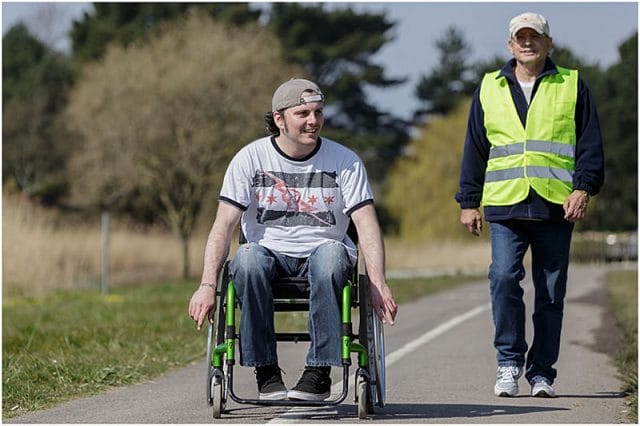 In part 2; Blood, sweat and maybe a beer.


Web Links and References of interest
Tree of hope
Web: http://www.treeofhope.org.uk/
Just Giving
Web: https://www.justgiving.com/Willow24/
Portsmouth News [follow-up article]
Web: Gutsy David completes 24 Hour…

About My Area [article]
Web: About my area editorial

Terry Fox
Web: http://www.terryfox.org/

DDP Yoga
Web: http://ddpyoga.com/
Douglas Stafford
Web:http://www.douglasstafford.com/