Introduction
In this, the final part of Becky's story, we talk about her personal favourite scent, who or what is 'Melton John', her national stockists and the brand new subscription service for candles and wax melts.
This is part three of a three-part story.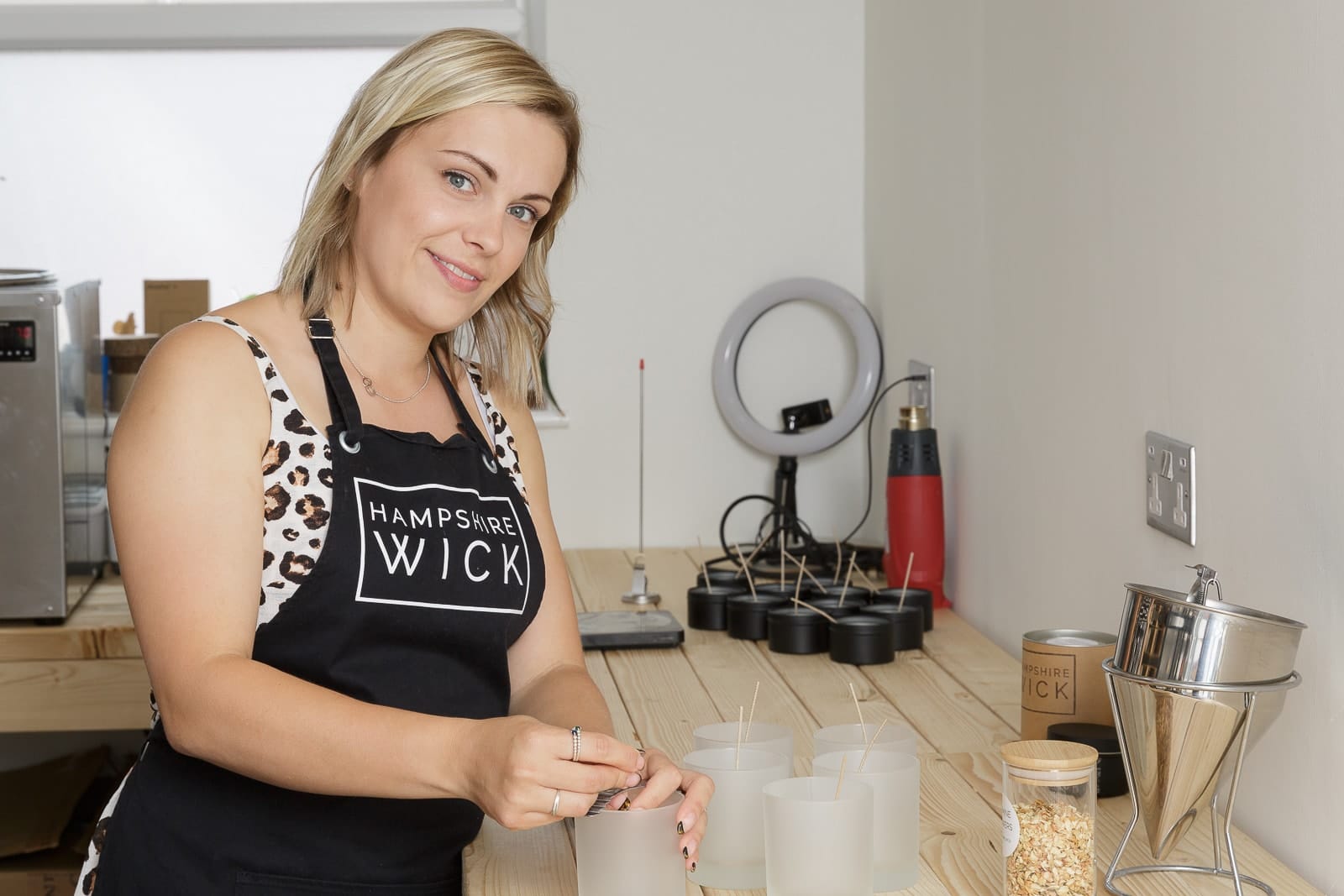 Do you have a favourite scent for a candle or product?
I like my lime cooler. It's very, very, fruity. It reminds me of sherbet, that's my favourite.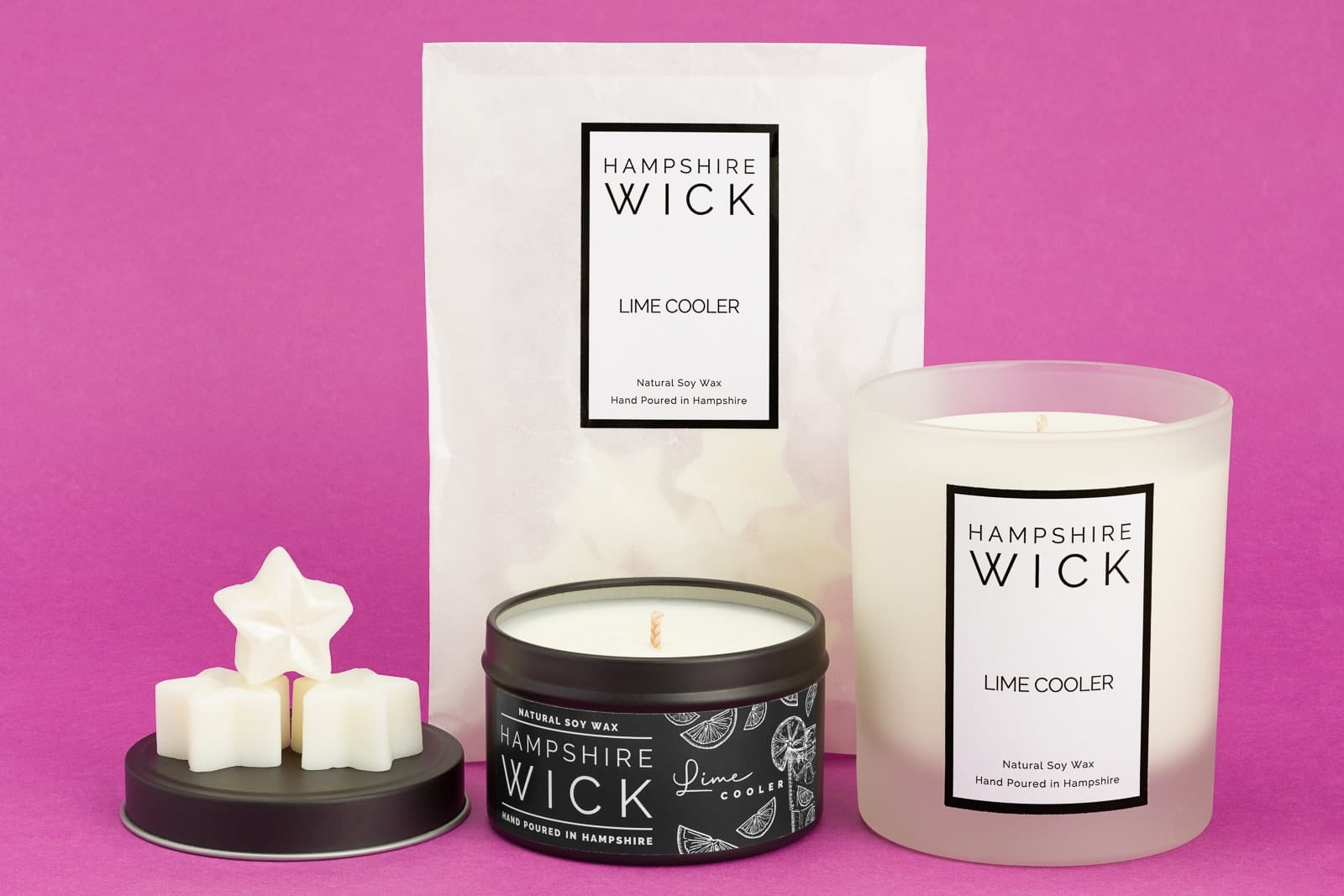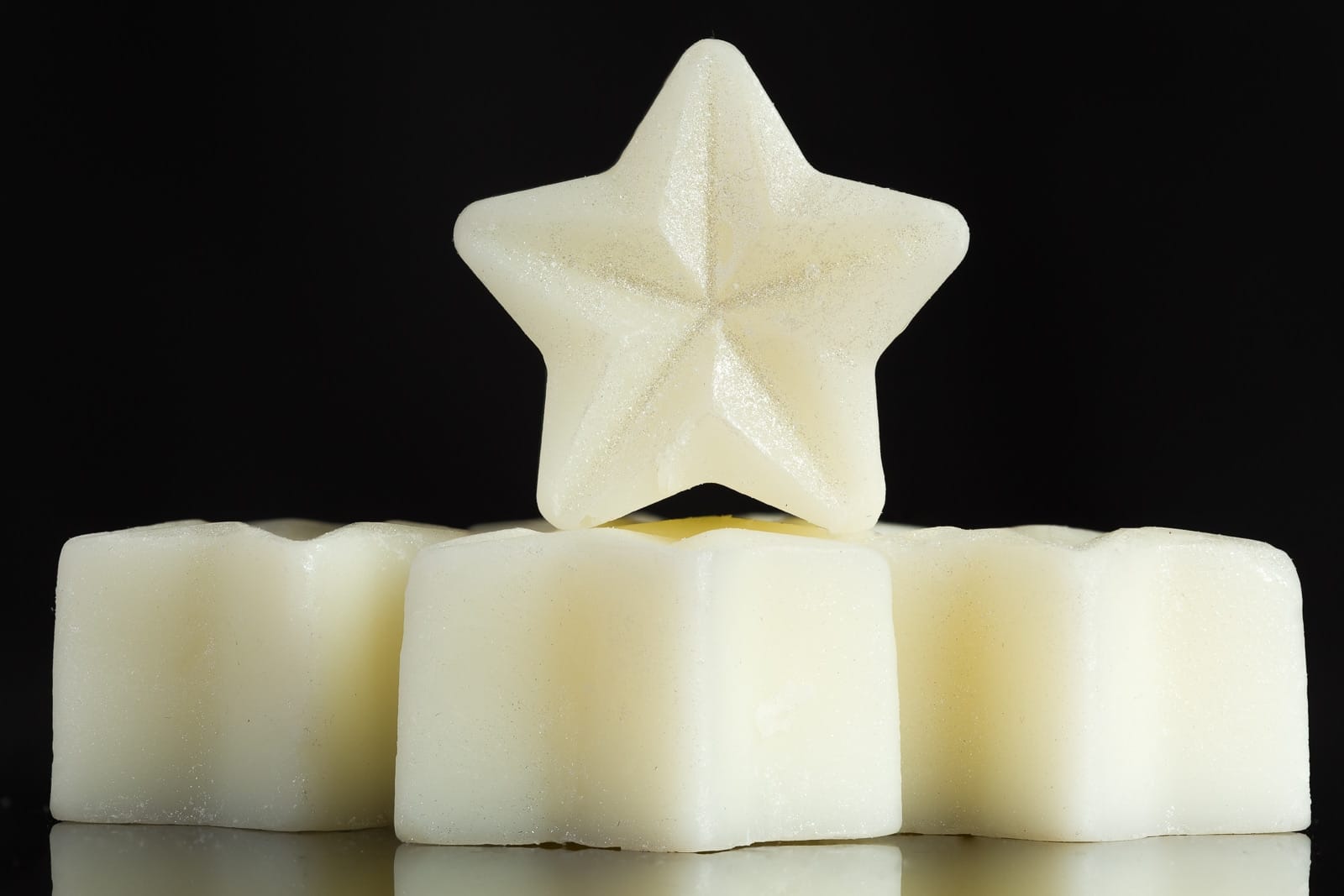 Does Dave have a favourite?
He likes our Sandalwood and Musk, we released that a couple of months ago.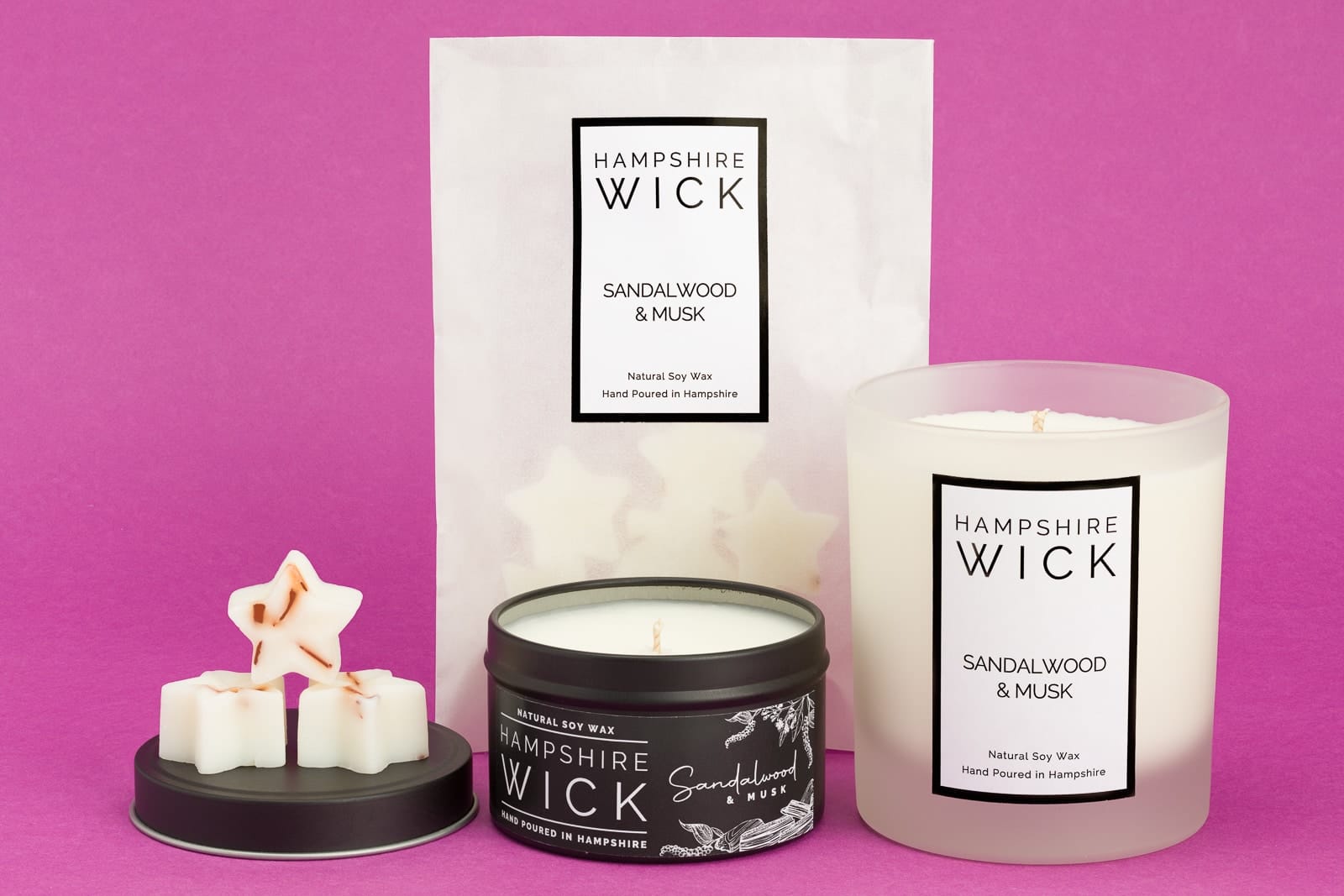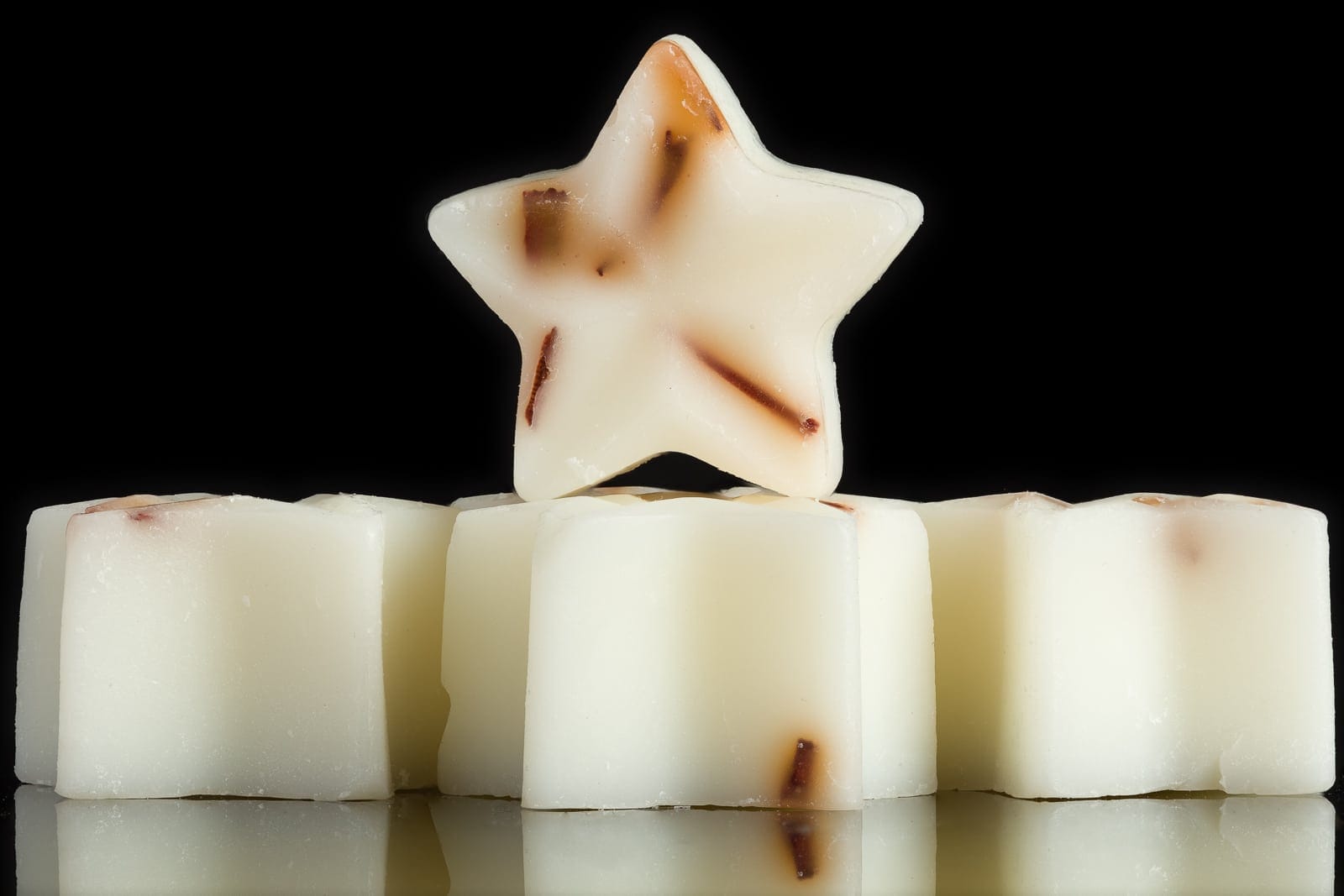 OK, so who or what is Melton John?
[Laughs] Melton John is our wax melting machine. When we were starting out we were melting our wax in metal jugs. We'd sit them in a pan of hot water on the hob, but it would take us all night to make a small batch of candles. Melton John was a big investment. It cost us a lot of money and it was a big milestone for us. We didn't forecast to get one quite so early, but the business took off and we couldn't meet the demand with our DIY methods. He has the capacity of 20kgs of wax and keeps it at exactly the right temperature all the time.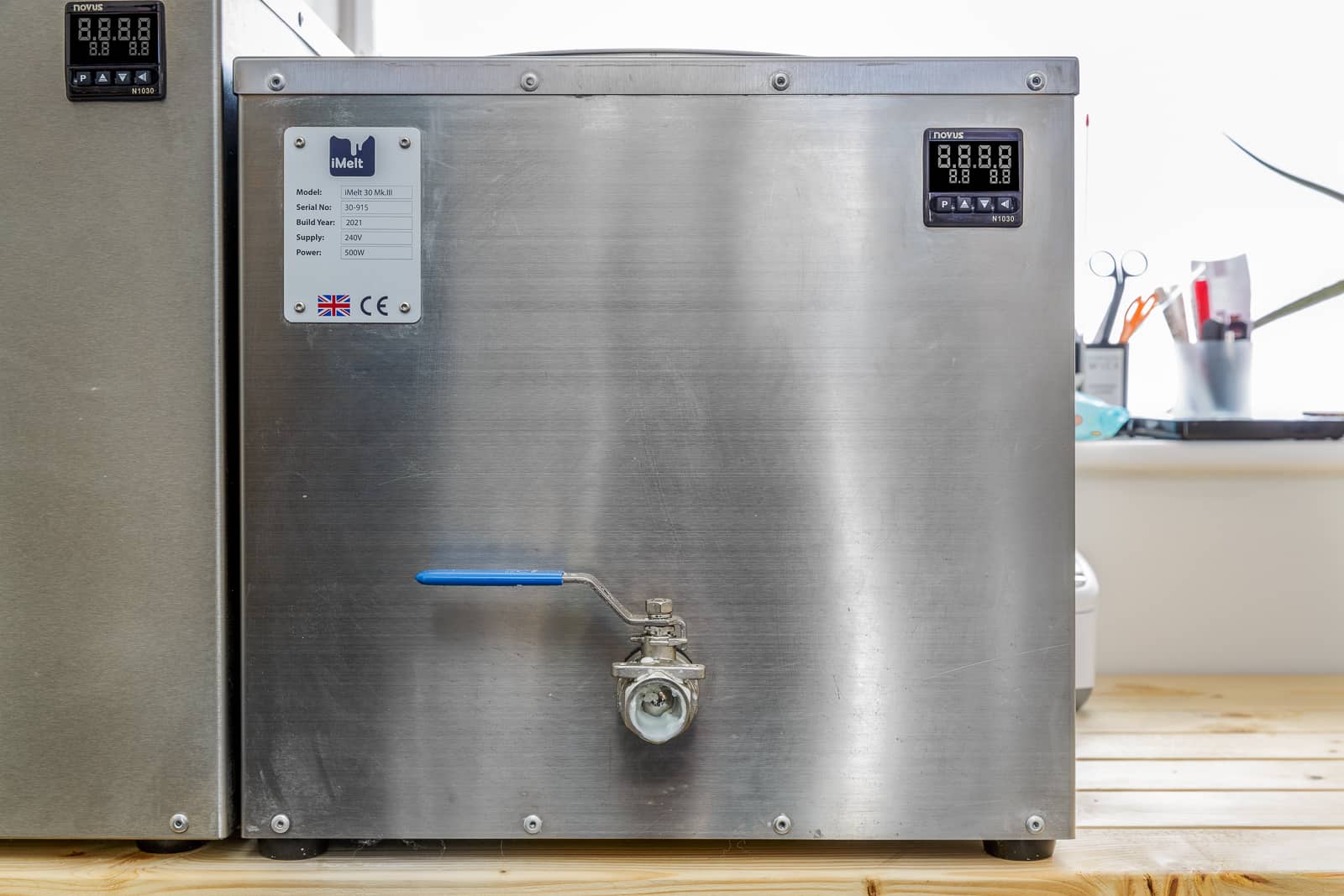 How long does it take to warm up?
It's actually on all the time, unless we are on holiday or away. So anytime that we want to make candles, the wax is ready to go as and when it's needed. It means we can manufacture so much quicker now. We have recently purchased another machine that is twice as big! We use different wax for candles and wax melts. The melts need a firmer wax so they can keep their shape. So we'll relegate Melton John to wax melts and the new machine will be used for candles.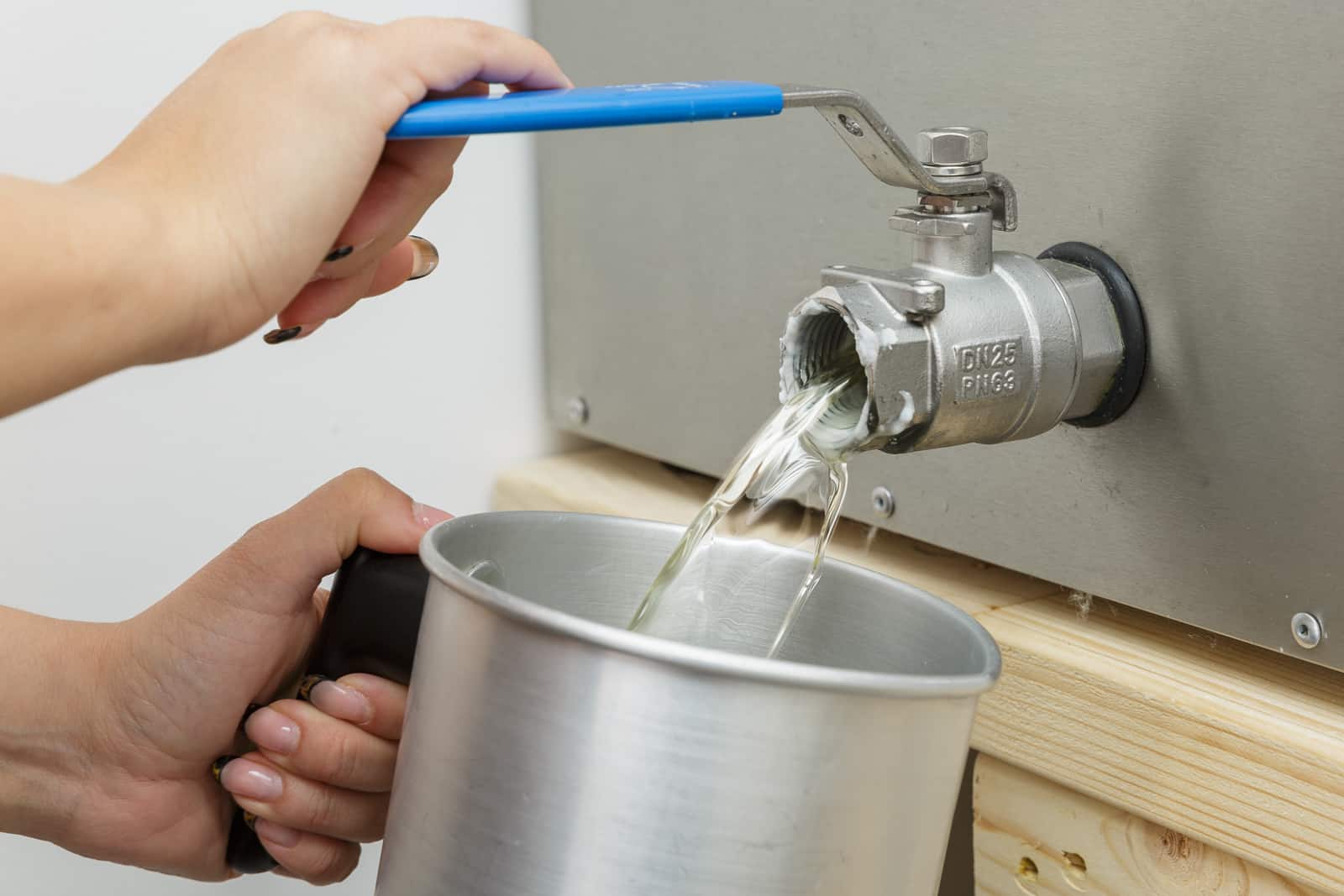 I assume the new machine has a name?
Of course, the new one is called 'Waximus Prime' [laughs]. He's been sat patiently in the spare room, waiting for the studio to be built. It was really frustrating because I was itching to try him out as soon as he arrived.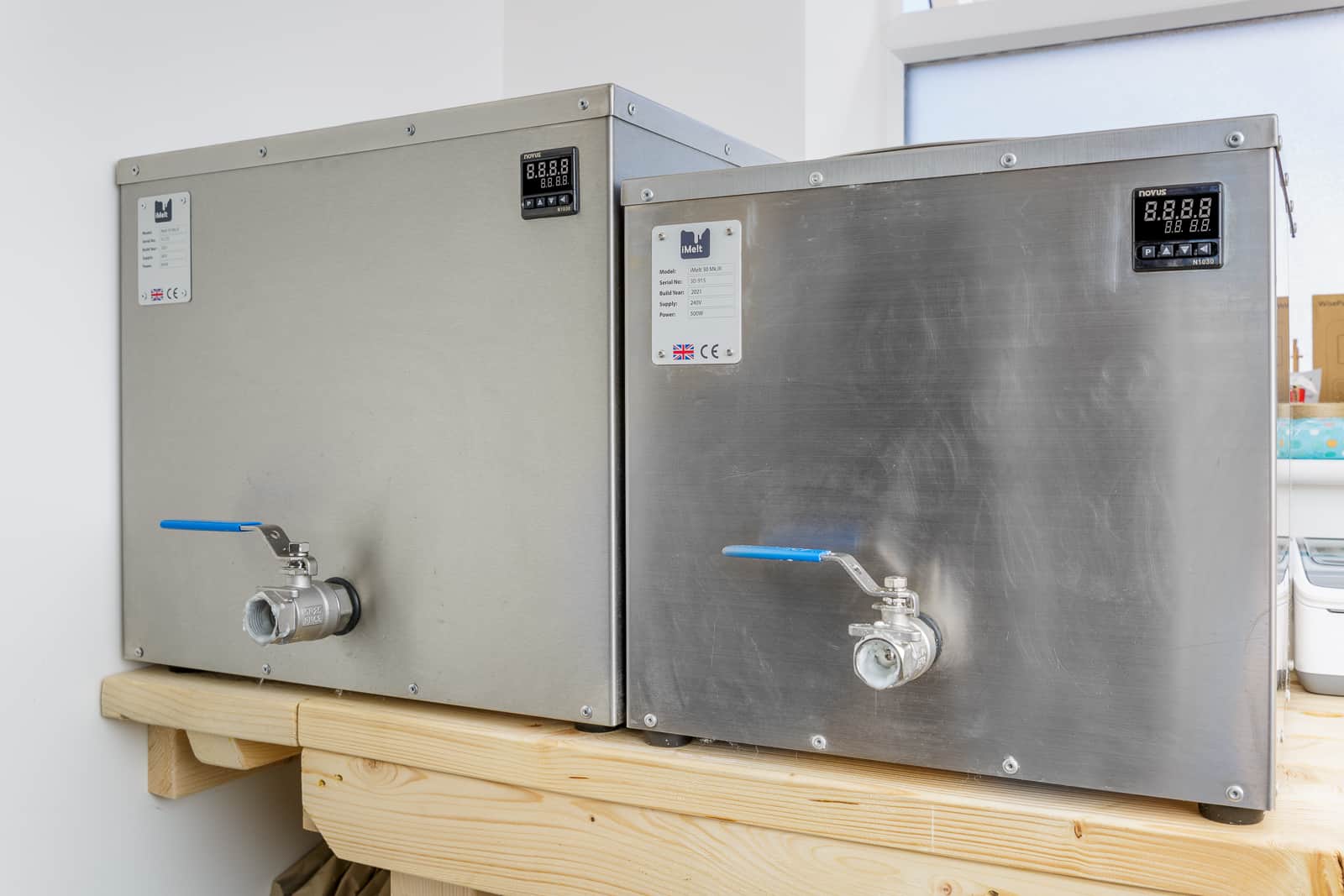 You've just launched a wax melt subscription service
Yes, we now offer the opportunity to subscribe to receive two packs of wax melts a month. One pack will be a fragrance from our current range and another pack will be a completely exclusive fragrance just for subscribers. Obviously the exclusive fragrances won't be available to purchase on our website, they'll be part of the subscription for one month and then they're gone. The first one included a Bluebell fragrance and I can't tell you the others because they're secret [laughs].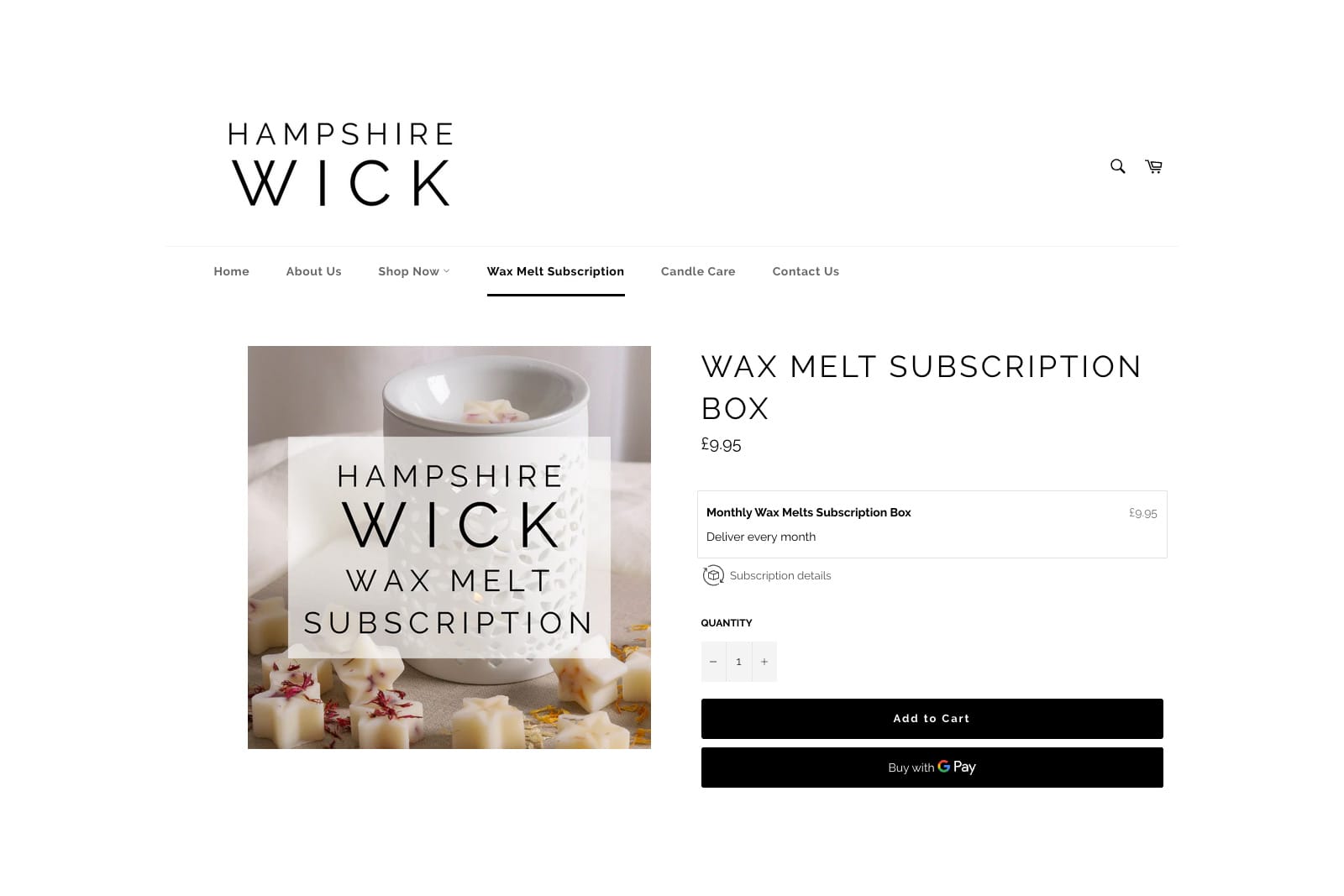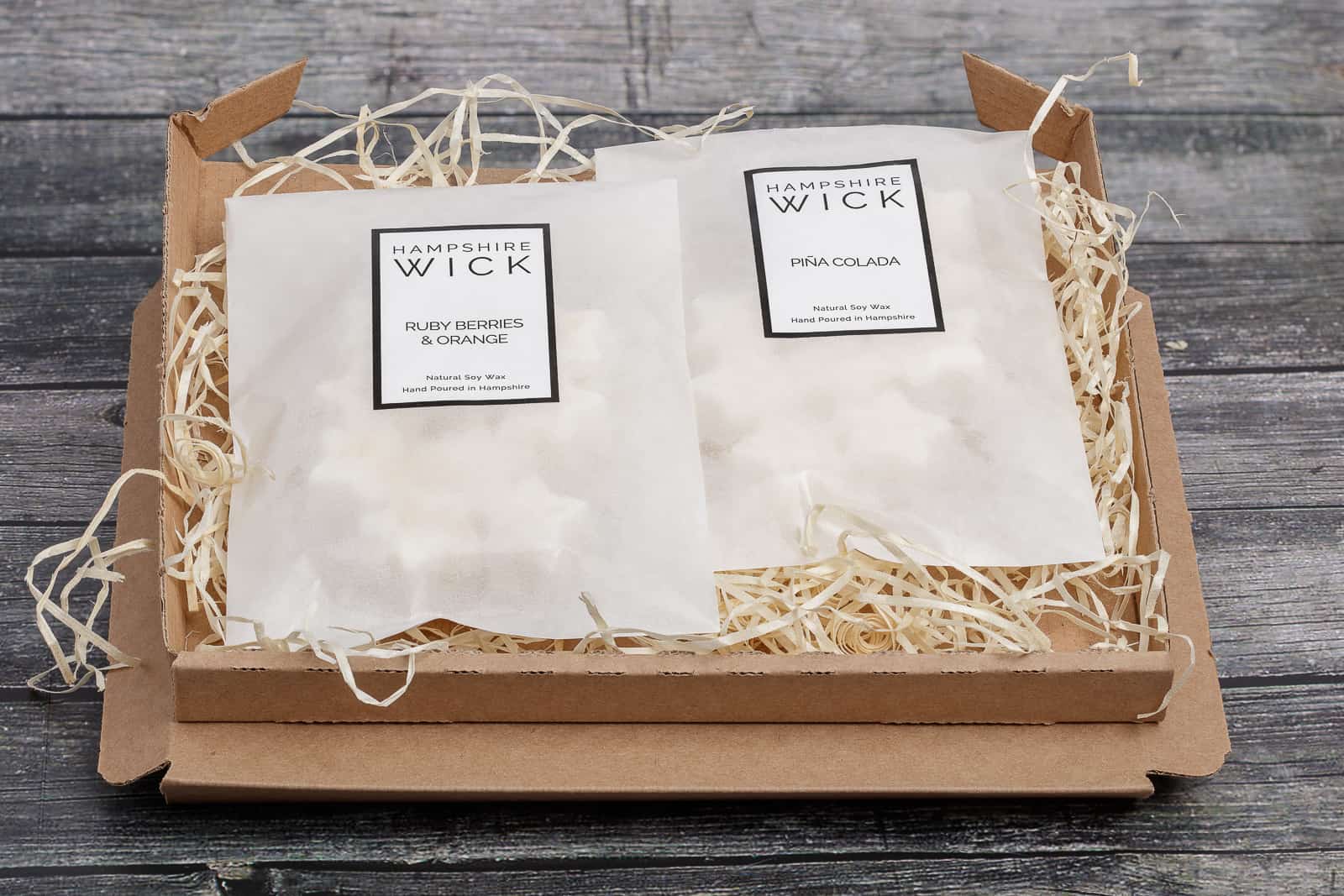 What do you put your rapid success down to?
I think the two biggest contributing factors to our success have been timing and our community. There's always been a 'support for small business' mentality in Clanfield and the surrounding area. Launching our business during a lockdown played into the mindset of 'shop small and support people'. I also think we found a little niche in the market where nobody locally seemed to be producing candles. People who were wanting to shop small and local couldn't for candles, because there was nobody making them. We hit the right place at the right time with the right product.
We hit the right place at the right time with the right product.
And your connections with other small businesses are obviously working as well.
I also owe a lot to my mum. She's a very well connected florist; she's got me a lot of stockists right across the country. From London all the way up to Scotland, which is fantastic, so, 'thanks mum'.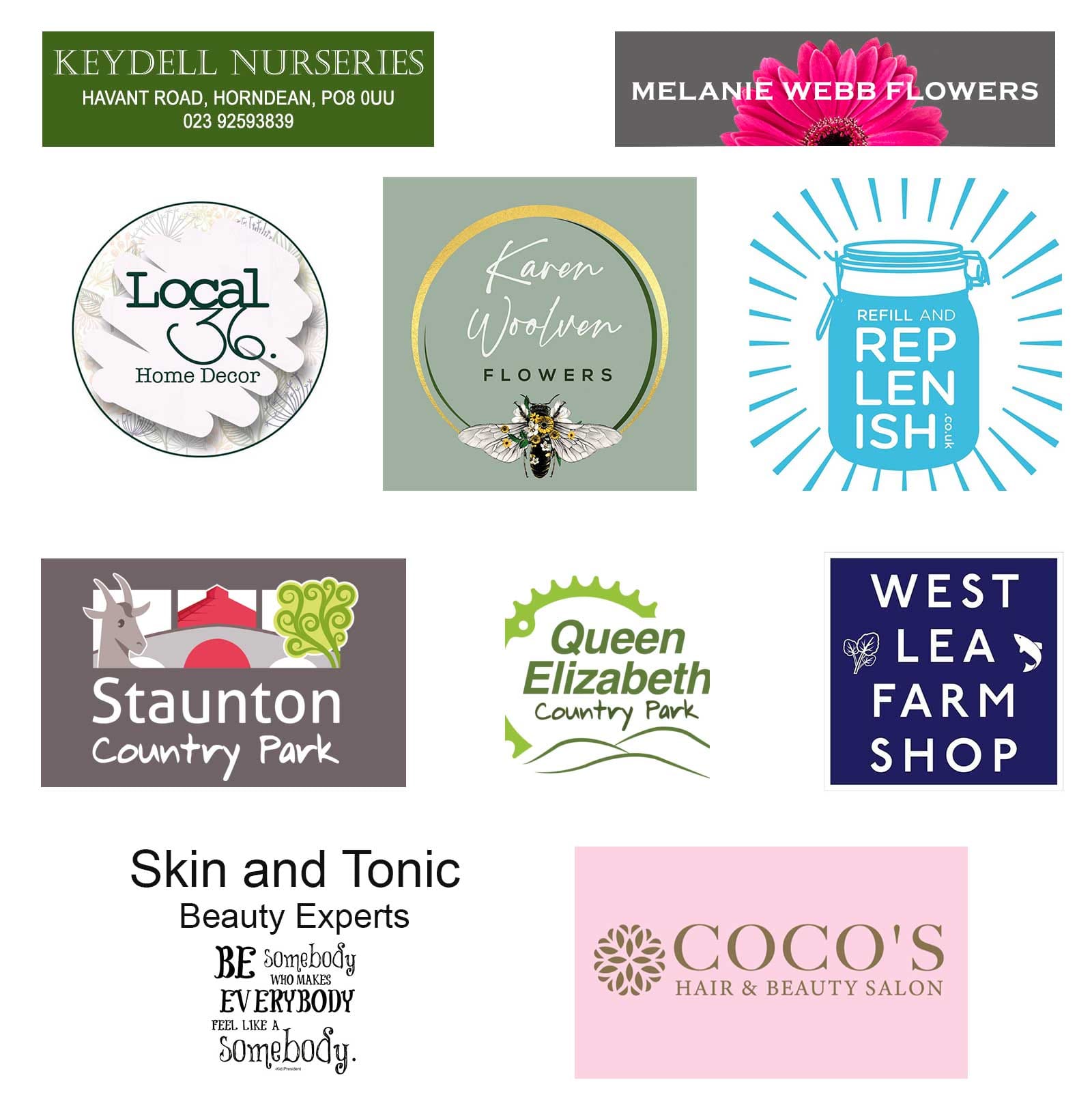 You have the website and online shop, you have stockists across the country, but you're still going to craft markets and festivals?
We do quite well at those shows, but also I really enjoy them. Mostly because my mother-in-law gets to look after the children and it's a nice little day out for me [laughs]. Dave and I get to spend a bit of quality time together manning the stall. I can do a bit of shopping and we can go and have a burger and a pint, what's not to like! We've met a lot of people and get to put faces to the names of some of our customers. The personal touch, which has always appealed to me.
You have a section on your website which refers to Candle CLP information, can you explain what that is?
CLP is Classification, Labelling and Packaging. It's a legal requirement to have that label on display at the point of sale, which is why it's on the website as well as on the candle labels. It details the ingredients within our fragrance oils because they could be harmful to someone with allergies for example. We also have batch numbers on our CLP's. If either the oil, the wick or the wax changes, we have to retest and issue a new batch number. You can imagine what my house looks like, you'd think I was holding a vigil most nights because I have that many candles burning [laughs].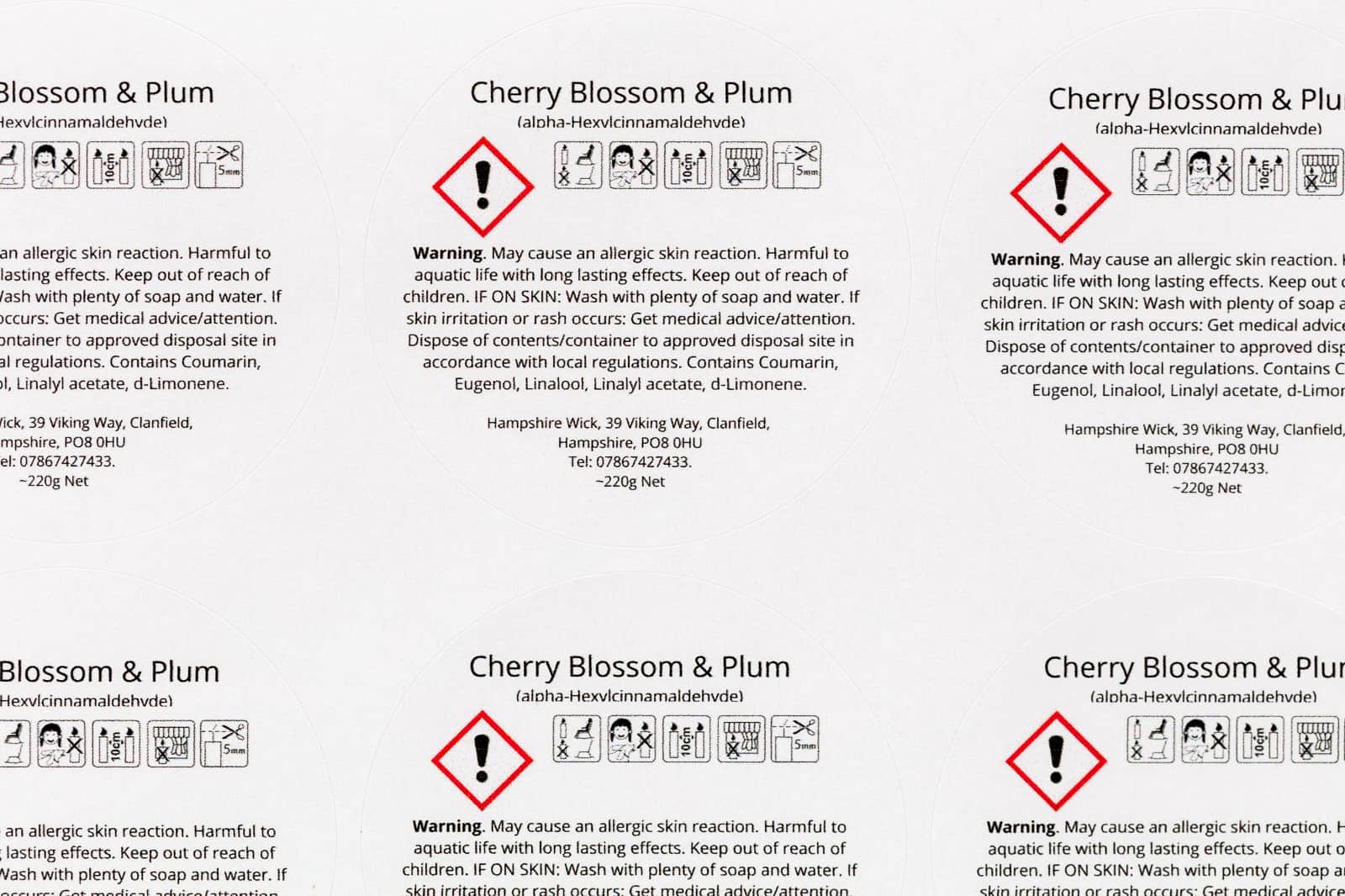 How do you get time to sleep?
I don't sleep [laughs]. We have a one year old who doesn't sleep through yet anyway. Everyone asks me how I do it? I'm one of those people that has to be busy or I get bored. Admittedly it can be a bit overwhelming at the moment with so much happening. It's a lot to cope with, but I'm hoping that eventually I can reduce my hours at work and focus on the business a bit more. Fingers crossed it will all pay off in the long run.
It's going in the right direction, it won't be long before you're setting up major manufacturing works
I like the idea of still keeping it small to be honest. The hand poured, personally crafted, small business approach. I never want to reach the point of production lines, where everything is automated and impersonal. What's nice about our business is that people know who has made the products.
Magic wand question:
Money, time, and resources are not a concern, where would you like the business to be going?

My dream for the business would be to have a big studio somewhere, maybe five or six staff members would be nice. As I've said, to be able to offer opportunities to young adults with disabilities. Maybe a wider range of scents and products, perhaps add in some really big candles with multiple wicks. More local stockists would be lovely. Not to get too big, keep it manageable. What's important to me at the moment is to really establish the Hampshire Wick brand first though.