Introduction
Looking for a way to stay sane during the COVID UK Lockdown period, Becky and her husband Dave decided to try their hand at making candles. Who knew that one year on they would be running a business supplying luxury home fragrance products to Hampshire and the surrounding area. Read on for some background on how it all started and how they have made a success of the business in a relatively short space of time.
This is part one of a three-part story.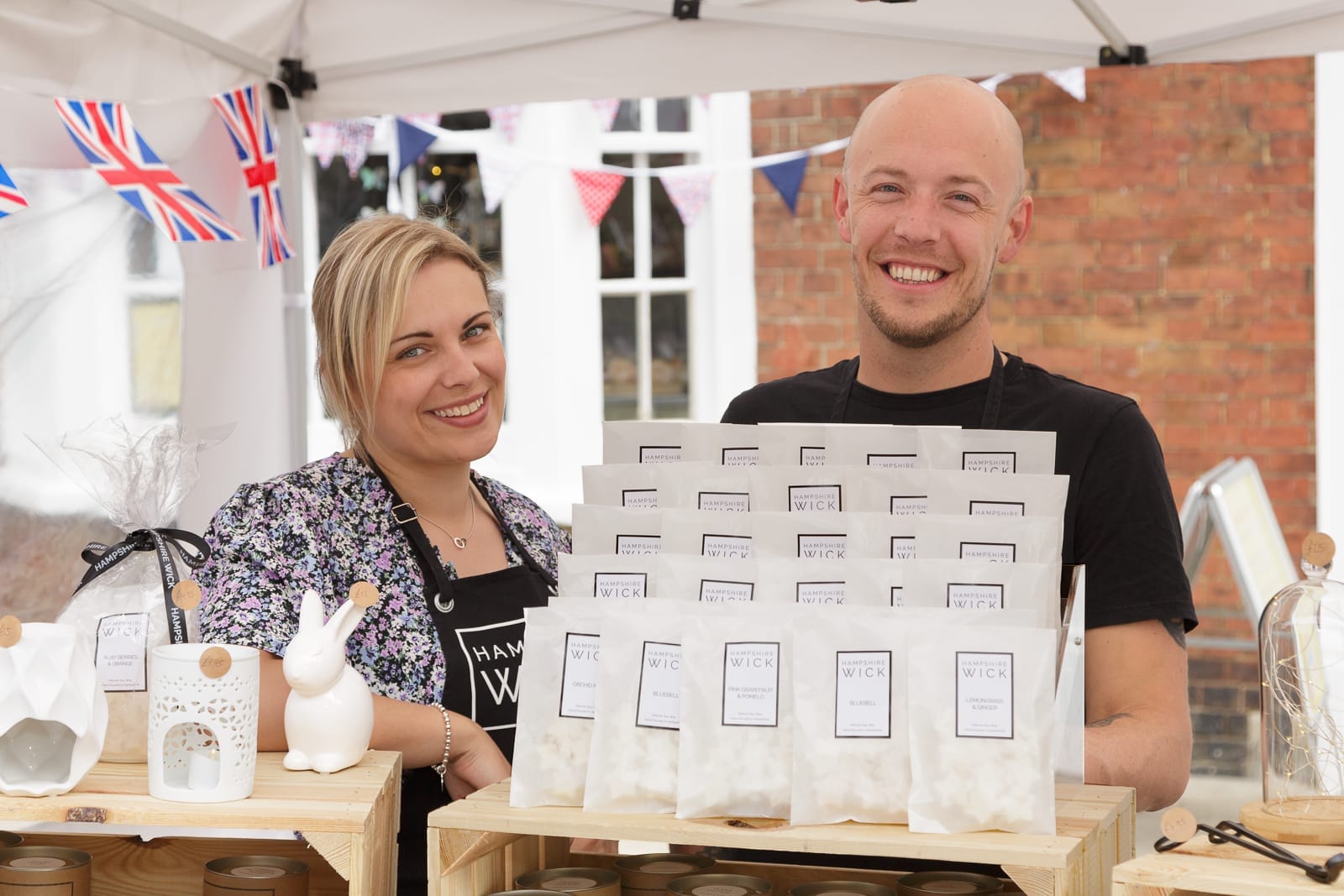 Let's start by you introducing yourself
I'm Becky, mum of two girls [Olivia and Hallie]. I run Hampshire Wick, a small hand poured candle business in Clanfield, Hampshire, with the help of my husband, Dave.
Has Clanfield always been home for you?
No, I'm from Rugby in Warwickshire originally. I moved down to Hampshire in 2010 to start a degree in Speech and Language Therapy. I met Dave whilst studying and I never went back. So here I am twelve years later.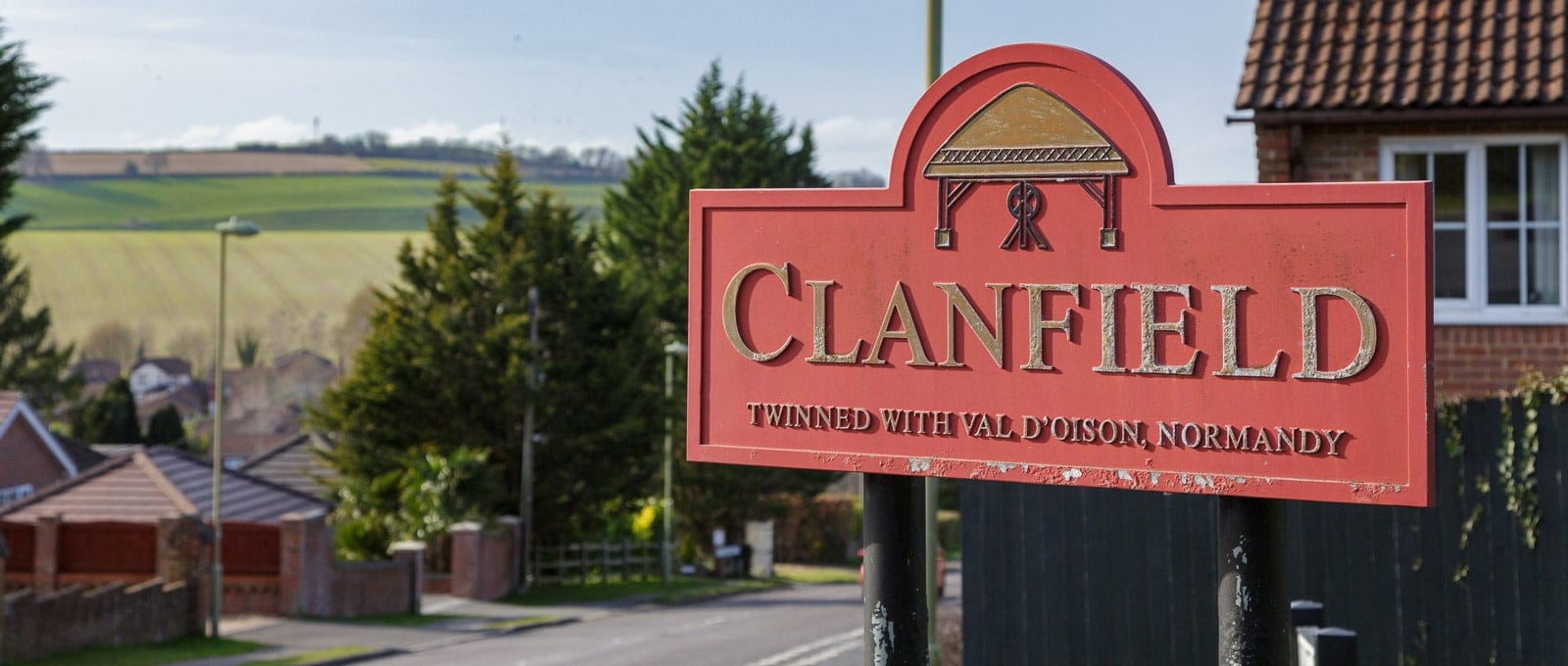 Your Hampshire Wick business is not full time for you though?
Not quite, although it feels like it [laughs]. I work supporting young adults with disabilities. I'm what's called a Job Coach.
What does a Job Coach do?
The aim is to get our students into employment. They do work placements, a bit like an internship. I provide help with in-work training.
Is that what you set out to be, a Job Coach?
I fell into the role really. I was working in the area of therapy at a college in Southampton when I had my first daughter. After returning from maternity leave the college closed down. Luckily, my current job became available. It ticked all the right boxes for my skills, and I could fit it around the time I needed to be with my daughter. So it worked out quite well.
What sort of disabilities are we talking about?
A wide range. From mild learning disabilities, high functioning autism through to cerebral palsy. I have a deaf student at the moment and I've had blind students in the past, many different types of disabilities..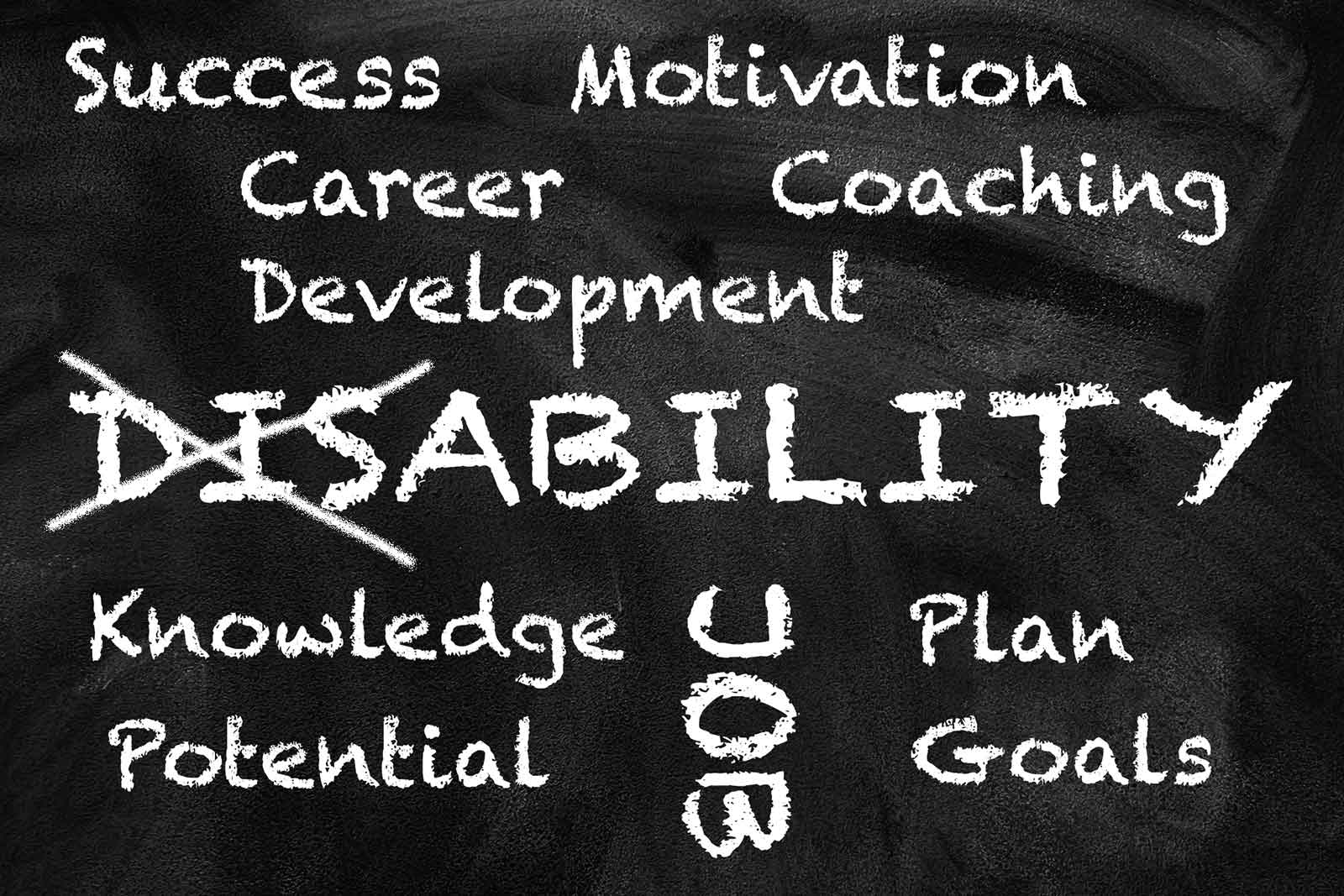 It must be very rewarding?
It's very enjoyable, but challenging, as you can probably imagine. It's a fantastic feeling and sense of achievement when we find someone employment.
I think that's what I like the most about being a Job Coach. No two days are the same.
Yes, I think I would to a degree. It's quite a social job because I get to meet lots of different people. So I'm not sure how I'm going to cope working on my own, if that's what happens, with Hampshire Wick, but it is the end goal. Maybe I will have to employ some staff! [laughs].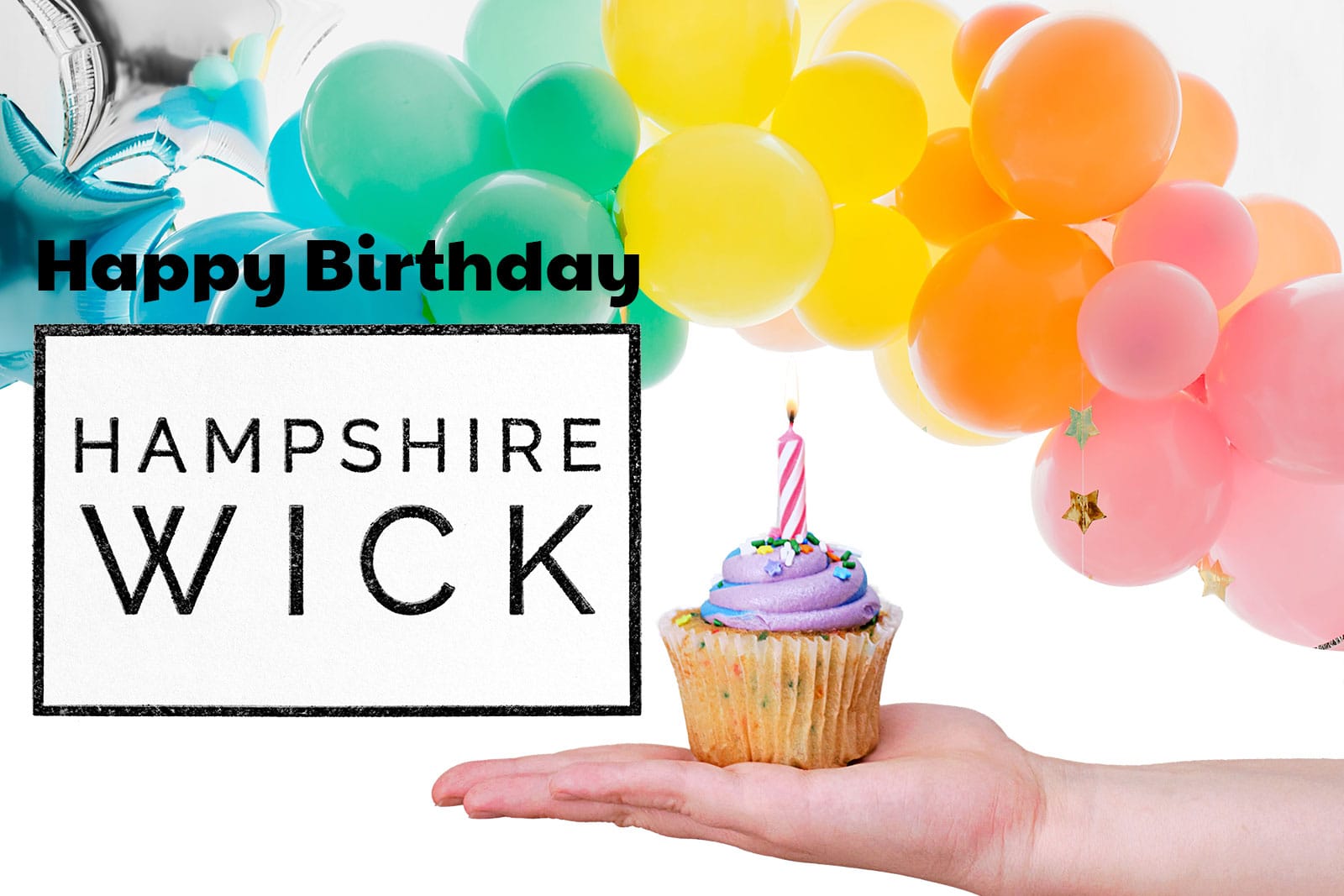 How long has Hampshire Wick been in existence?
I'd been thinking about it for a while, but we officially launched our website a year ago. We're celebrating our first birthday this weekend [at the time of the interview 19th/20th March 2022].
Happy Birthday, so you started out right in the middle of the pandemic
Thanks. It all started really when we were in the first COVID lockdown. I had just had my second daughter and was on maternity leave. The problem was that I'm the sort of person who always likes to be doing something. I found it quite frustrating, not only being on maternity leave and not having my job to think about, but also nowhere to go and nothing to do. I've always loved candles. I have one in every room and have probably spent far too much money on them. With nothing else to do, I got to thinking, maybe I should have a go at making my own and see how it goes. Not quite as easy as I thought though.
Turns out making candles is way harder than I thought it would be, there's quite a science to it.
…and it became a business.
The reason for starting my own business was firstly because I have this passion for home fragrance, but secondly I'd like to grow the business to the point where I could offer placements to the young adults that I currently coach. So I want to tie together my career and my business in some way. I see the struggles that the students go through and think that if I can create some kind of opportunity for them; we all win.
But a bit more difficult than it says on the packet …
Naive little old me thought, "well how hard can it be?" Melt some wax, plonk a wick into it and stick a label on, job done. Turns out it's a lot more complicated than that. Dave and I were tearing our hair out for a good six months before we got the process right and were ready to go. A lot of work, money and stress went into it. Then my maternity leave ended and I went back to work, two children to look after and a business that had suddenly taken off.
Good and bad. Is Dave full time with Hampshire Wick?
Oh no [laughs]. He has a full time job as an engineer.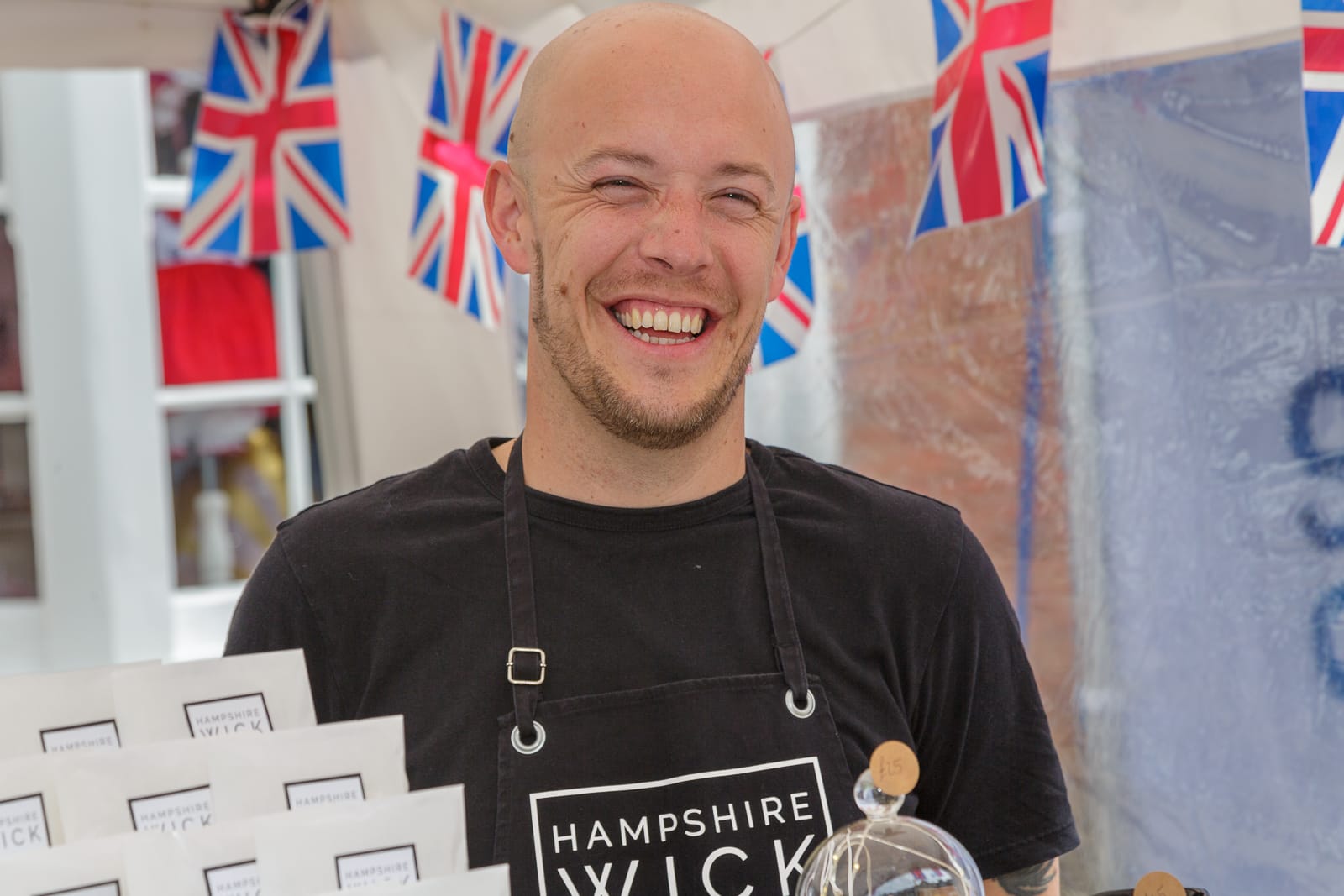 Outside of his day job, what's Dave's involvement with Hampshire Wick?
Dave helps out a lot when we get a large order in, mainly with the manufacturing side of things. He's also a great help at the markets we attend. I couldn't put the gazebo up on my own!!
We know what Dave's role is, how would you describe what you do?
When we started I was doing everything. The marketing, photography, product design and all the admin. I still do those things, except for the photography which was the bane of my life, because that's not my skillset. Now I have Sally Stone who does that for me. I also work with our stockists and organise the customer orders.
Who came up with the Hampshire Wick name?
That was me. Initially we were going down the route of 'The Naked Flame', but it just wasn't working for me. It didn't really say luxury, which is what I wanted the brand to represent. Being a Warwickshire, Midlands girl, Hampshire always sounded terribly posh to me [laughs], so I wanted to get that in there somewhere. We have a branded rubber stamp, which I'm kind of obsessed with [laughs], that we use on some of the packaging. We need to get some more actually. I couldn't find it the other day and it was a disaster [laughs].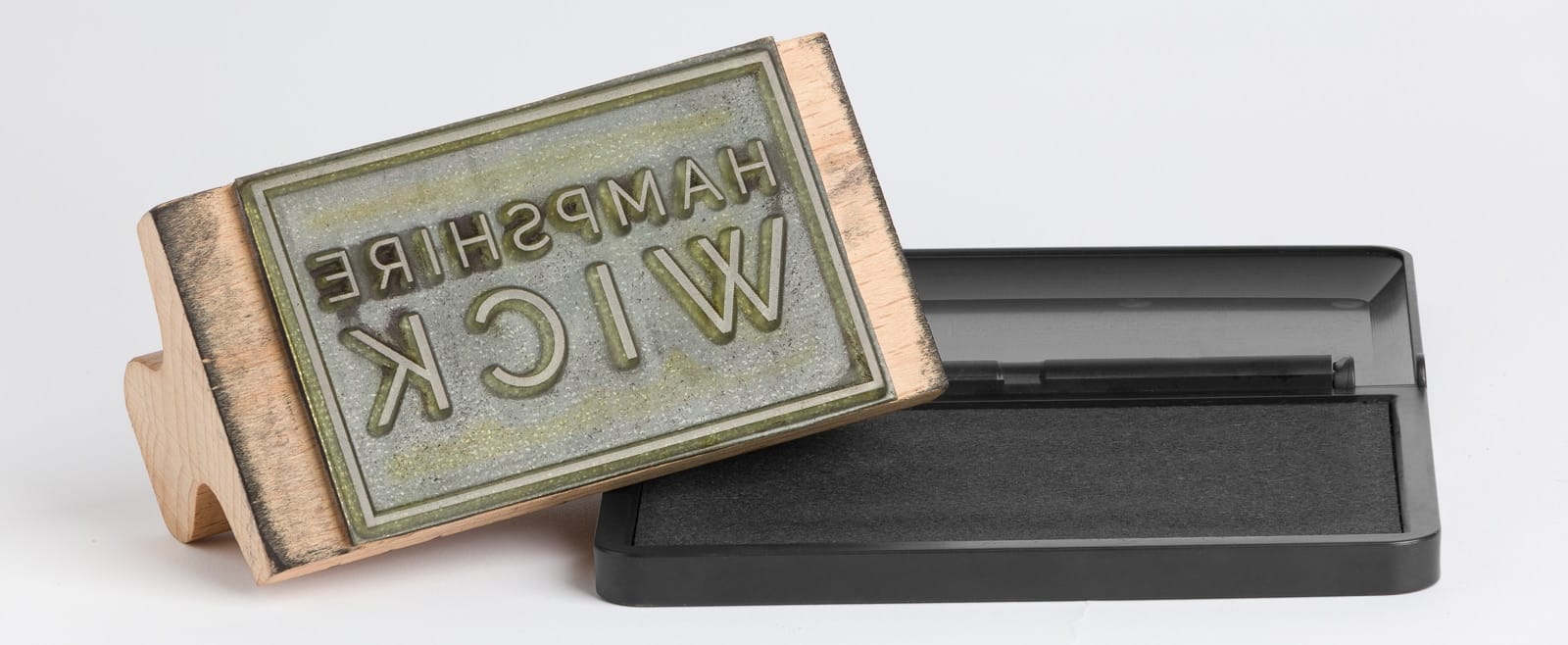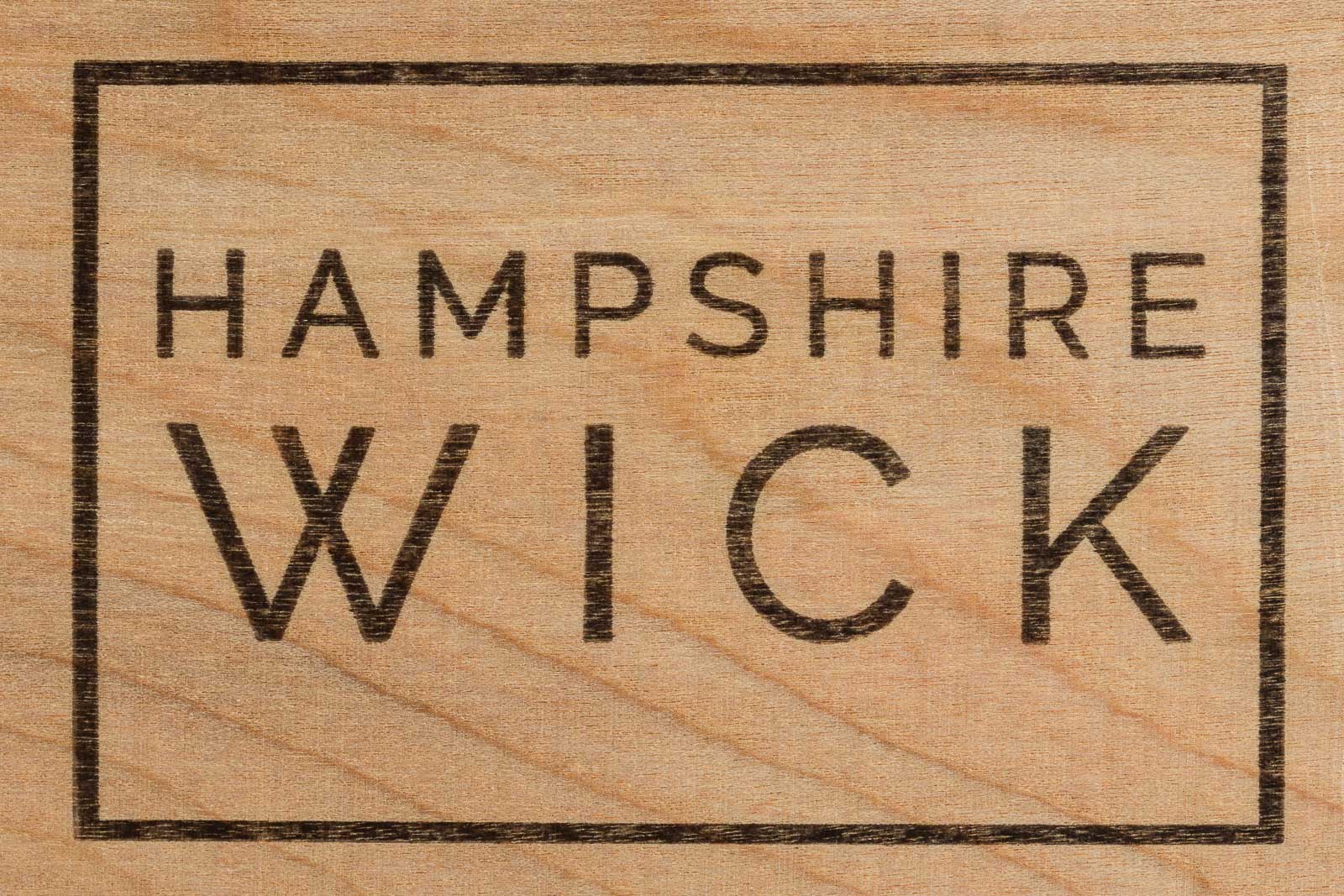 The market that you're aiming for, is it defined by lifestyle, income …?
There are candles available that are five or six times the price of mine. But I want my candles to be considered classy, without being expensive. Affordable luxury I guess you would call it.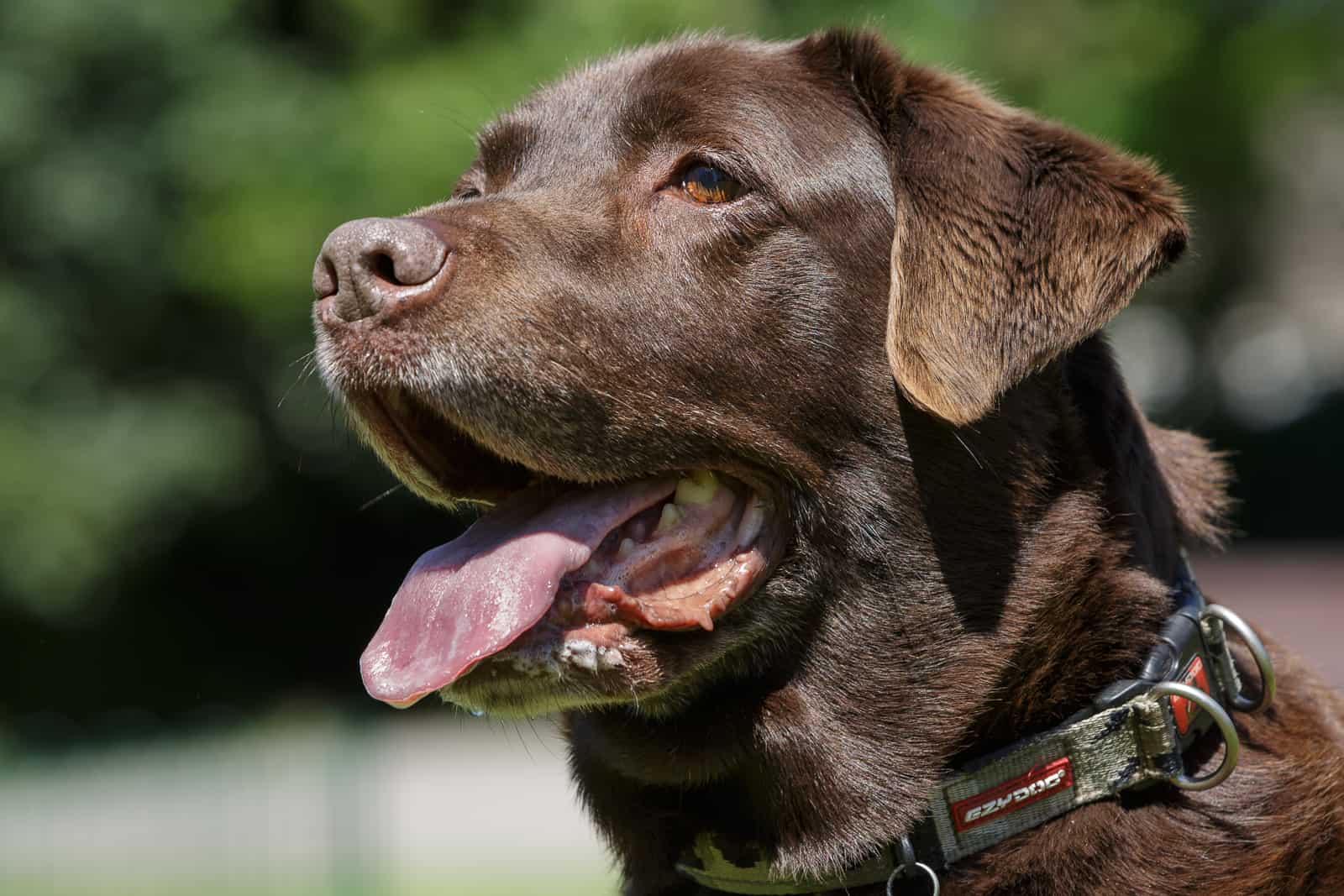 You say you've always had an attraction to candles, when do you think that started?
Mmmmmmm, probably when we got our dog, Aero, because he stinks [laughs]. Whenever anyone would come round I'd light every single candle I could find, to try and hide the smell of Labrador. If I clean my house, it just doesn't feel clean until I've lit a candle and added some nice fragrance to the rooms.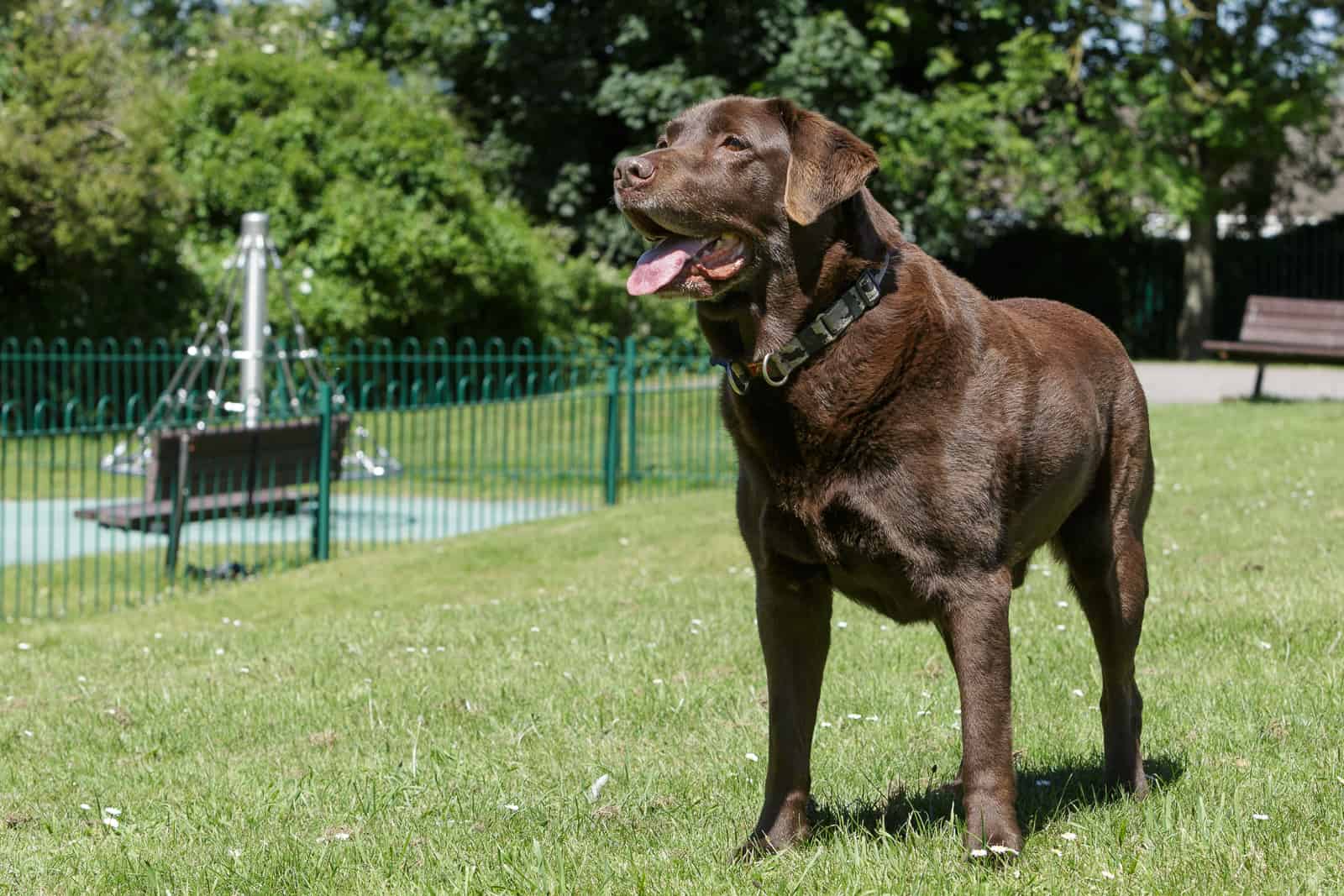 Who does the dog walking?
Ummm, mostly Dave. He's a very strong dog, he pulls a lot and I struggle.
He's ten now, getting on a bit, but he's still hard to walk.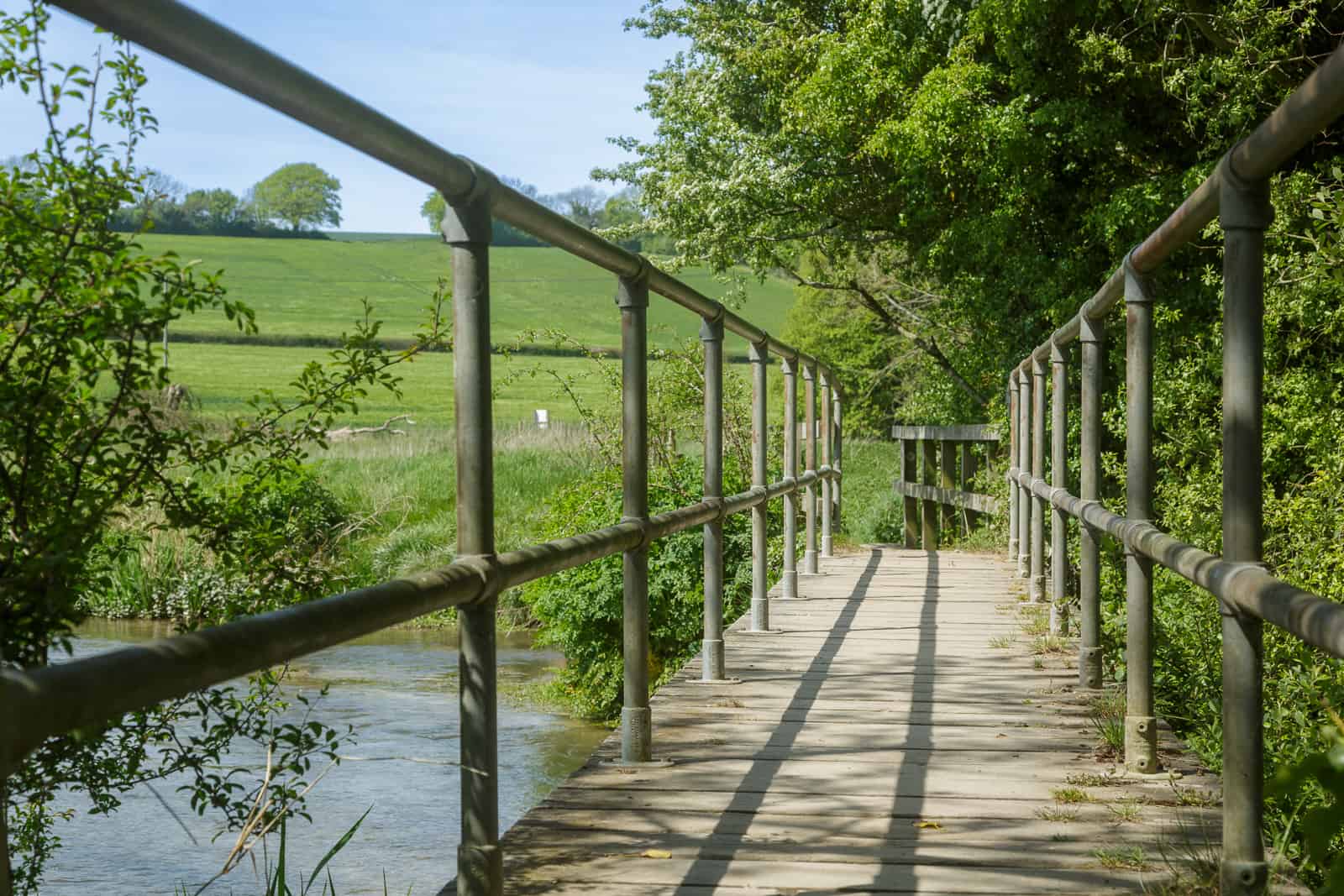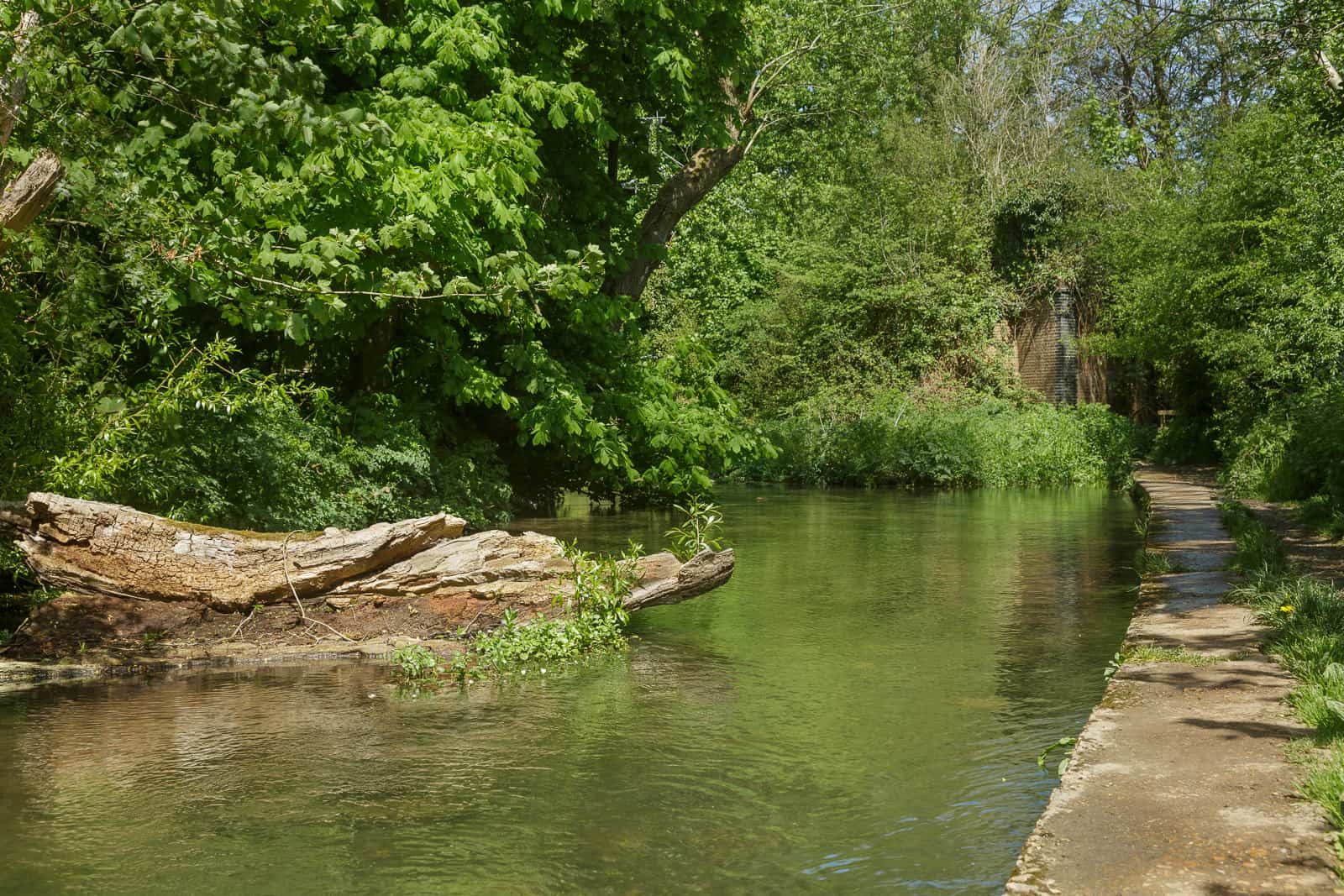 Labradors, in my experience, love water.
Yeah, our favourite walk is down in Soberton, by the river Meon. There's a bridge that we like to walk to, near a nice pub and Aero goes off for a swim, then we have a drink.