Introduction
Last time we chatted about Becky's background and how Hampshire Wick came into being. Now we delve into the products that the business creates to make your house smell great, the problems of being eco-friendly, product testing and find out what the heck a wax melt is.
This is part two of a three-part story.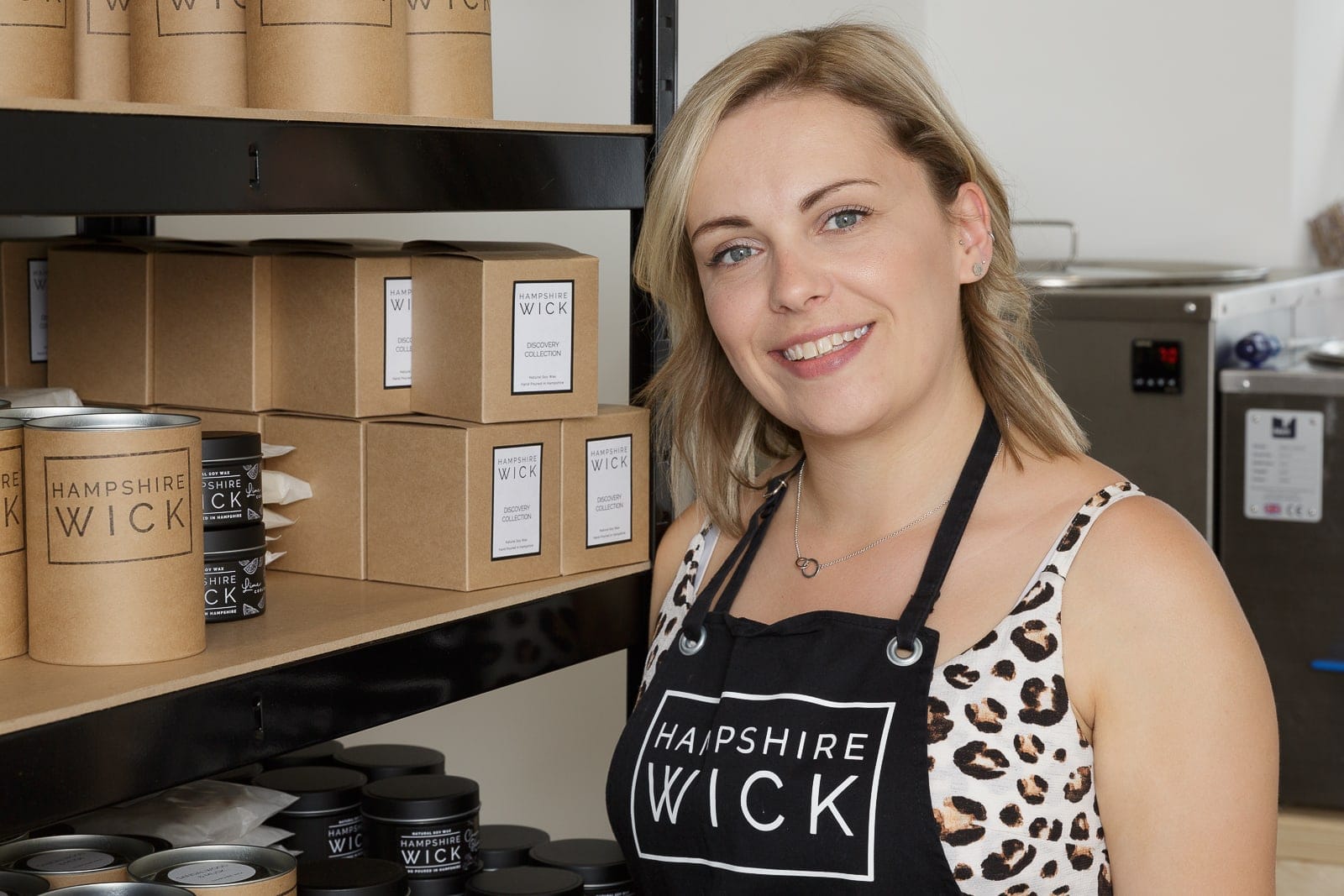 Who decides which fragrances to use for your candle making?
I decide. I do run it past Dave, but if he doesn't agree with me it's tough [laughs]. I try to release new fragrances based on the seasons. For example, last year we had spiced pumpkin for around October time, then mulled wine and a Winter spruce candle limited edition for Winter. When we launched we had a range of around five scents, we're trying to add an extra one as each season comes around to build up to probably about ten. Then it will be a case of discontinuing the least popular ones so we are constantly changing and evolving. I'm aiming for variety, a fruity one, floral one, earthy one and so on. It's tricky, I have about fifty samples from my suppliers and I'm constantly sniffing them to try and decide what's next. The trouble is that I like them all.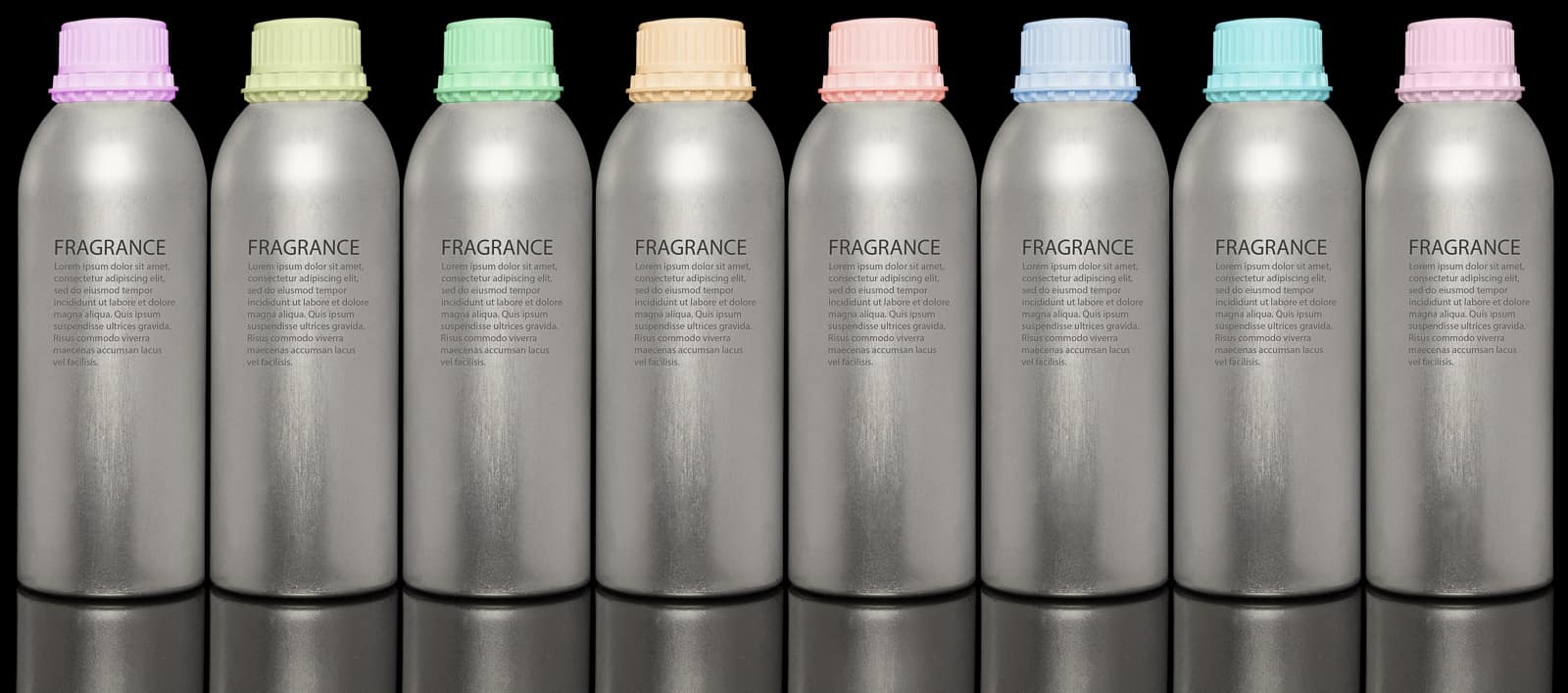 Everyone will know what a candle is, but they may not know what a wax melt is?
A wax melt is a small piece of wax which is fragranced. Ours are star shaped and have got botanical petals in them as well. They're used in a wax burner. These are typically ceramic with a hole underneath for a tea light, and a well at the top for the wax. The tea light melts the wax and releases the fragrance over a period of about ten hours.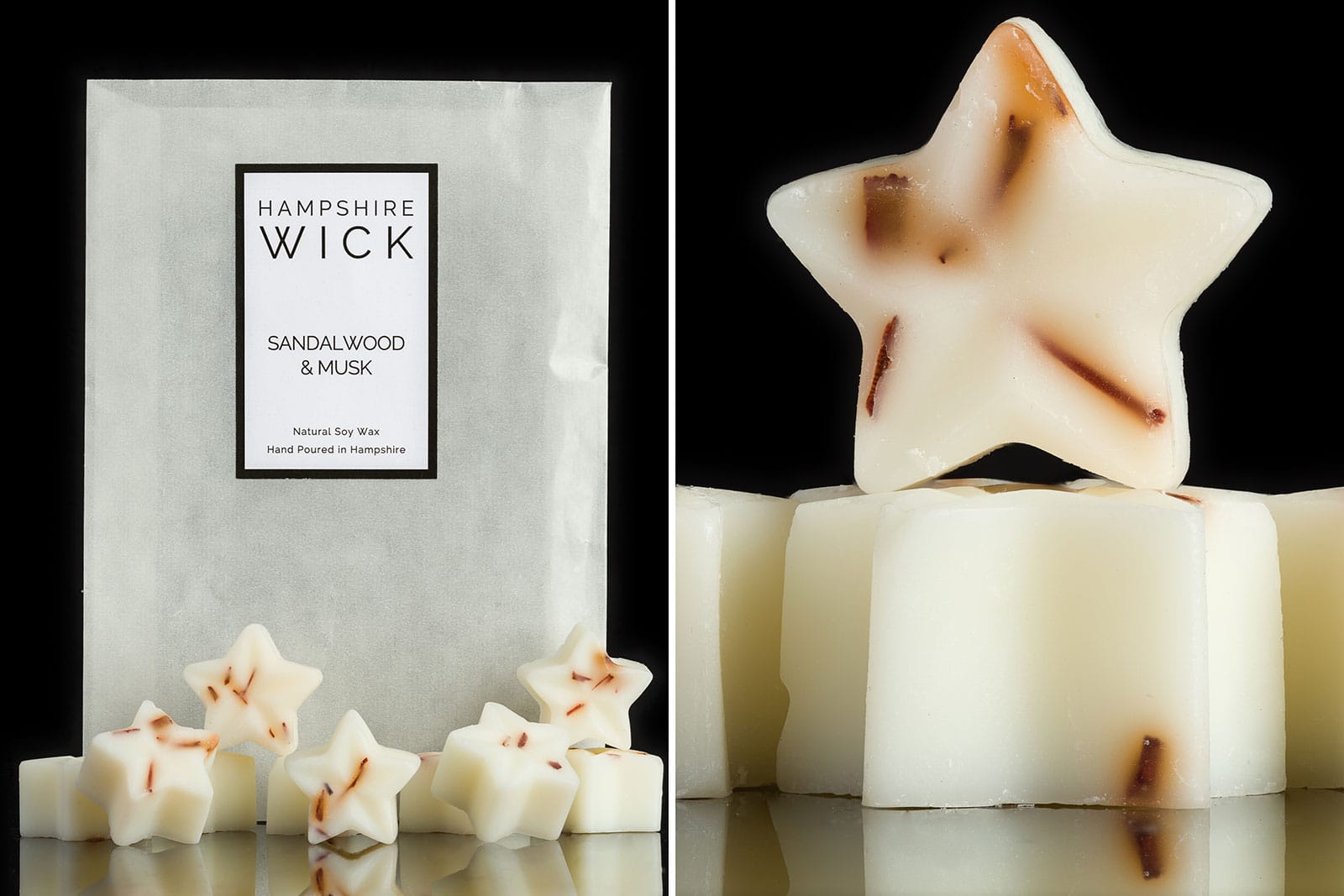 How does that differ from a candle with regards to the smell?
You get the fragrance released quicker with a wax melt, but they don't last as long. Personally I prefer a candle because you get the ambiance, but not so much with a wax burner. We sell some electric wax warmers that have bulbs inside to warm the wax, they look really pretty and you don't have to worry about the flame.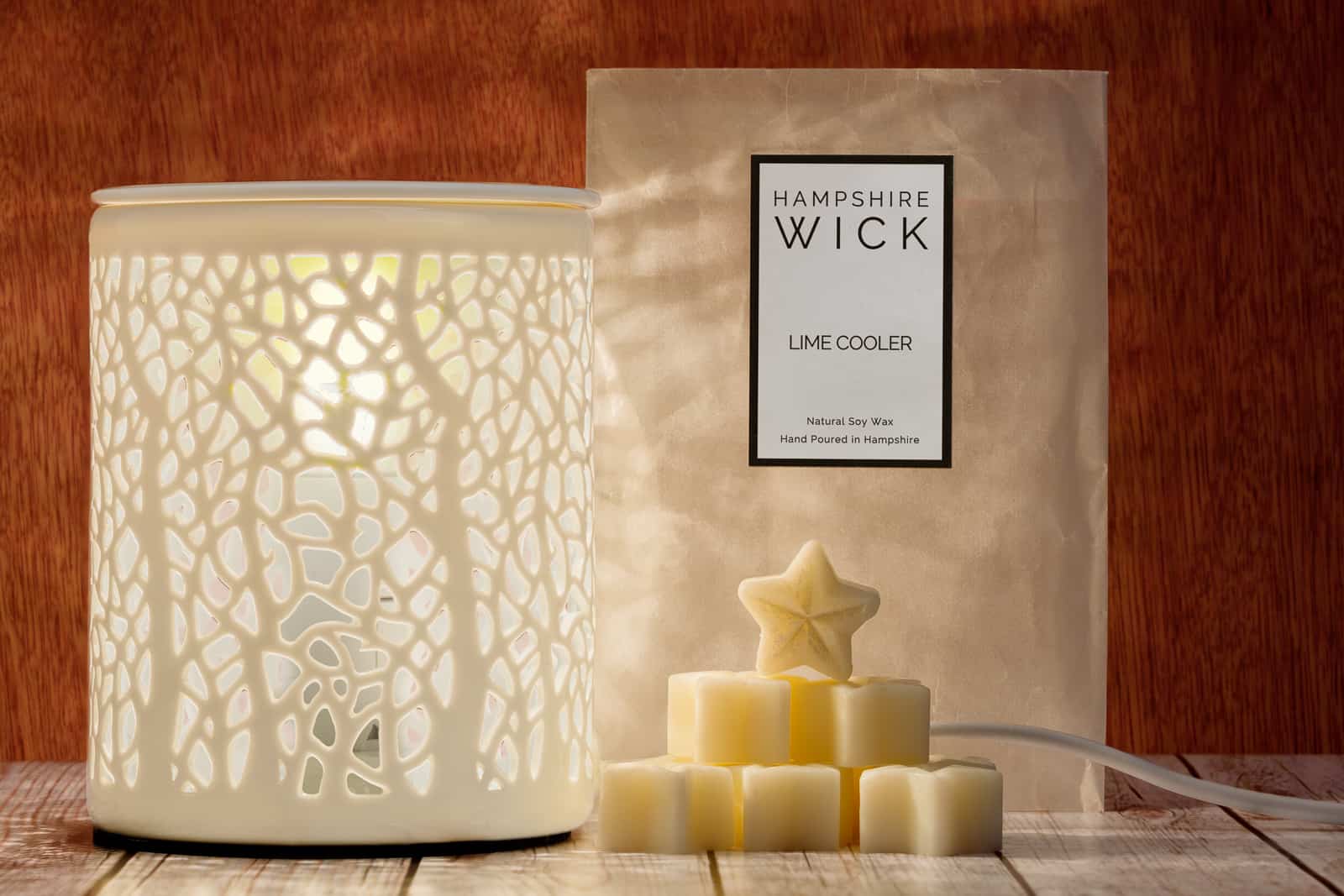 What's your most popular product?
Our candle tins I think, the design seems really popular. I owe a lot to Becki at Hub87. She's been with me from the start. Initially I did my own designs and we used Hub87 for our printing. When we brought out the tins, Becki took over designing the labels. She really understands what I'm aiming for, the vision of my brand.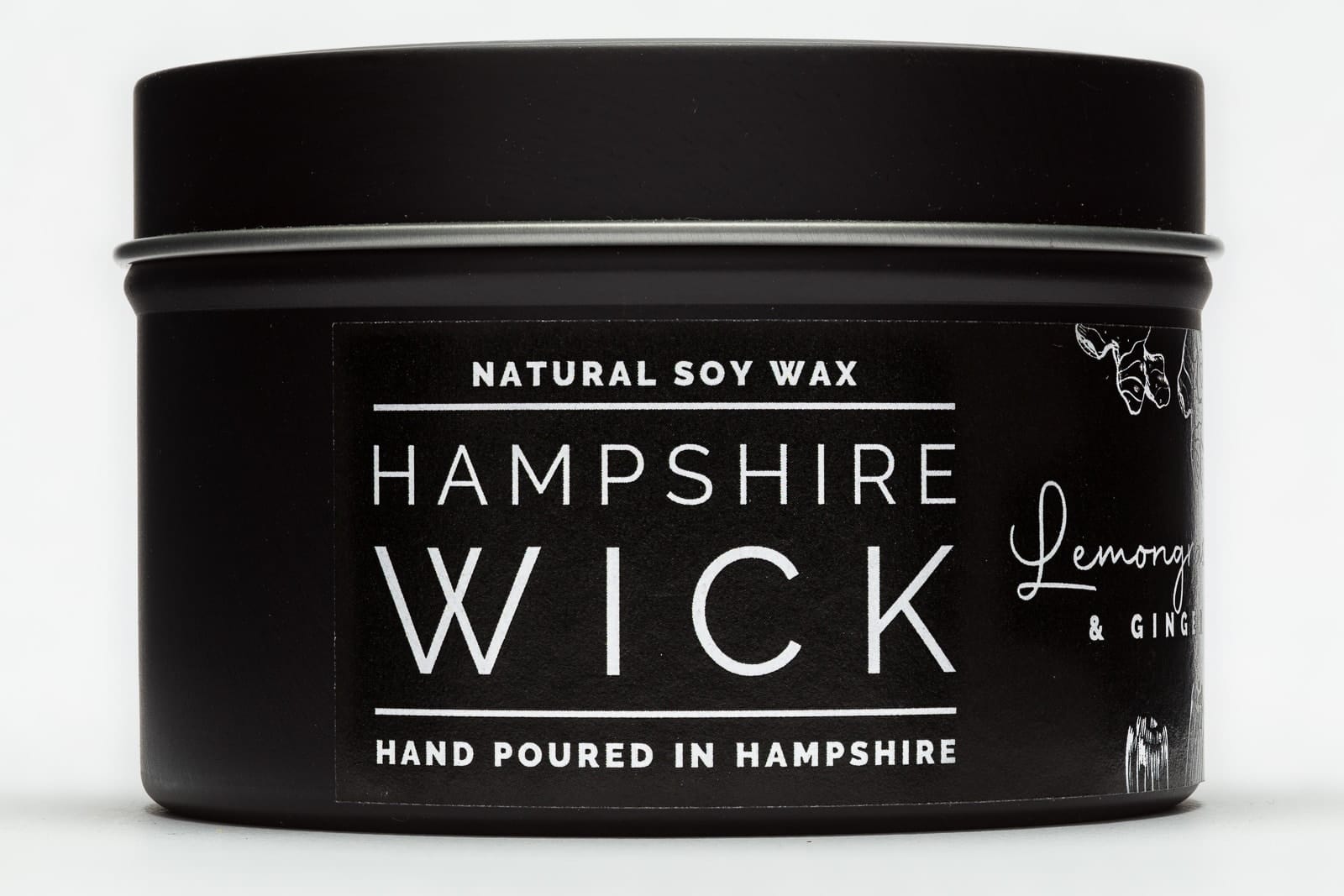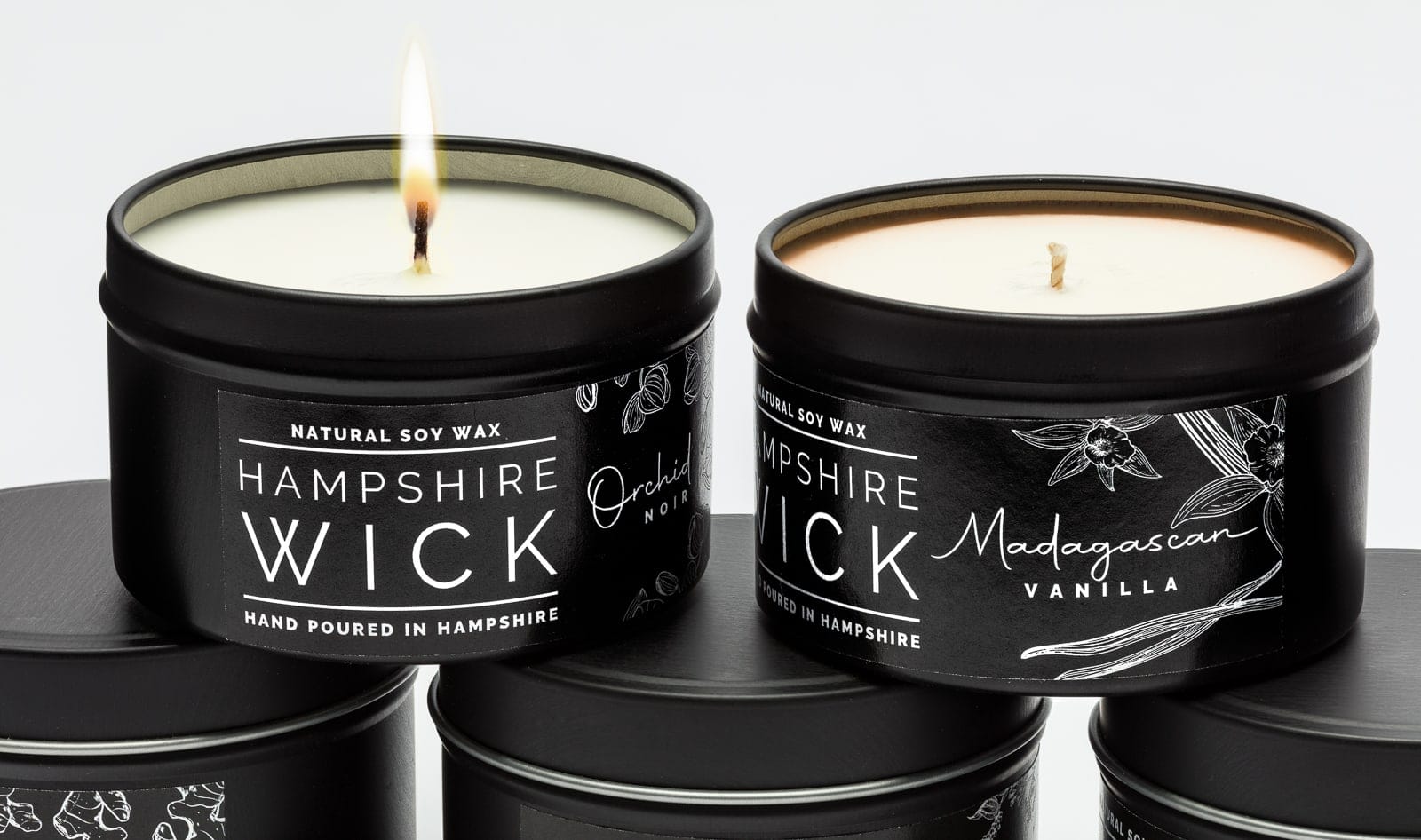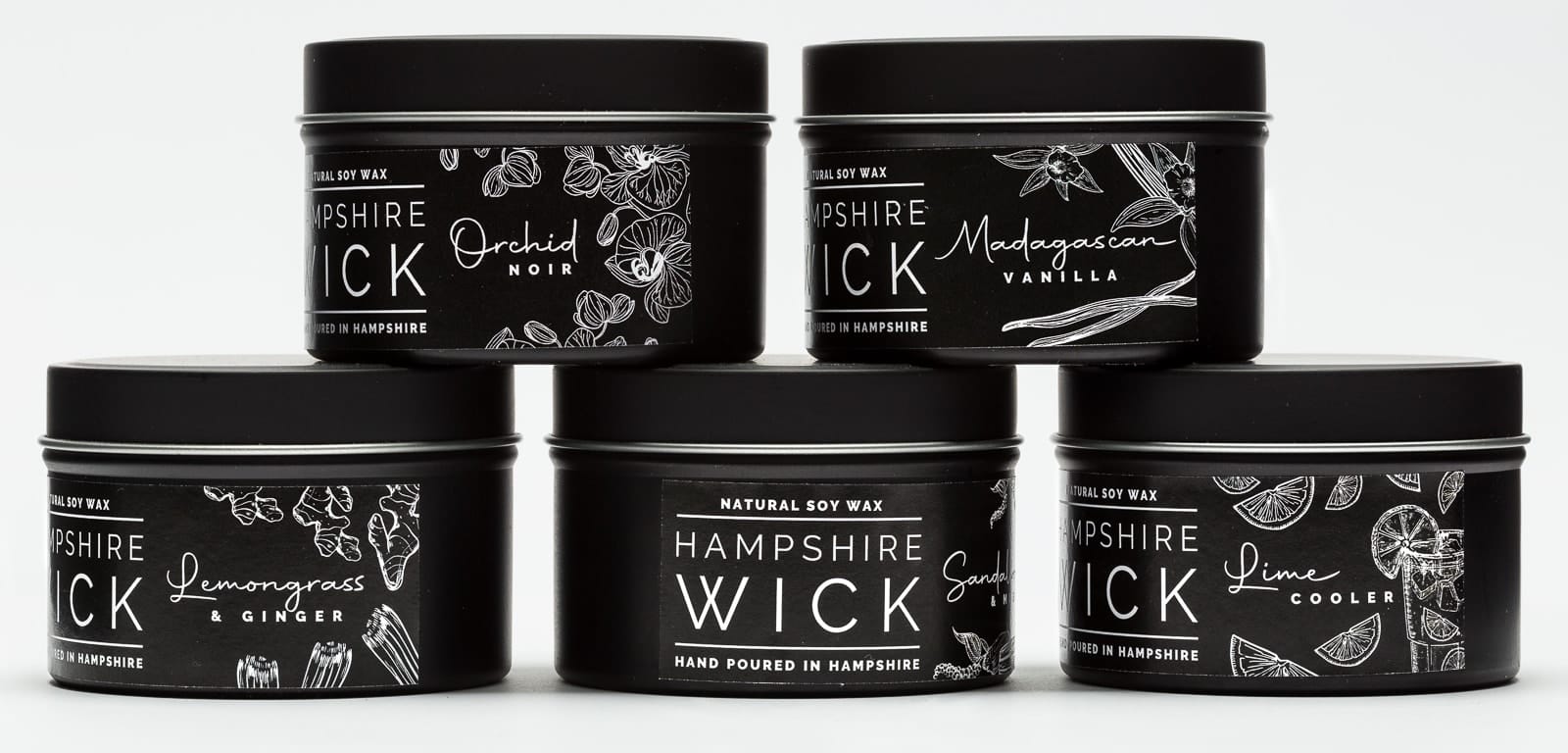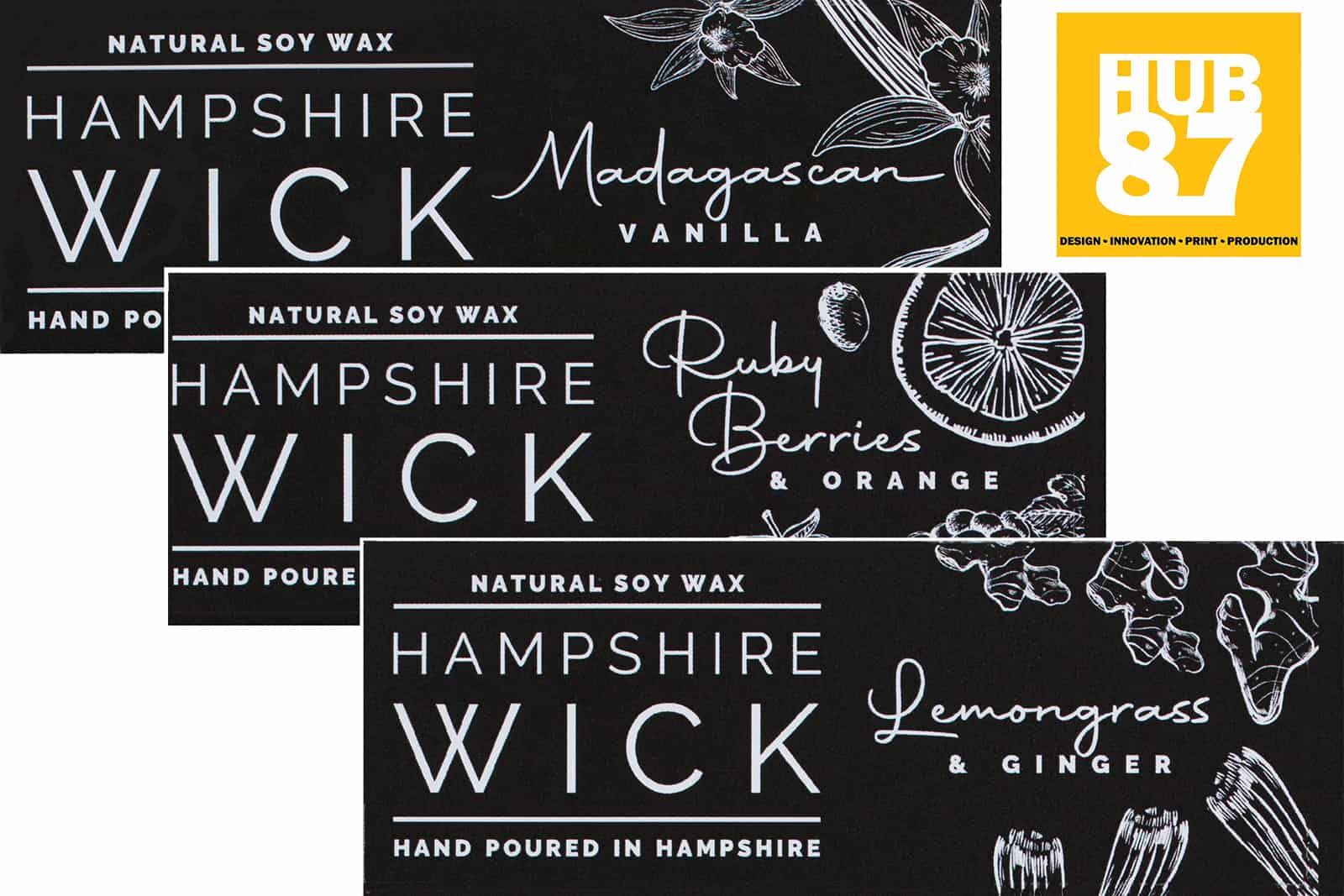 You use Soy Wax, what's special about that?
It's made from Soya beans, so it's more renewable as a source rather than the traditional paraffin wax of old.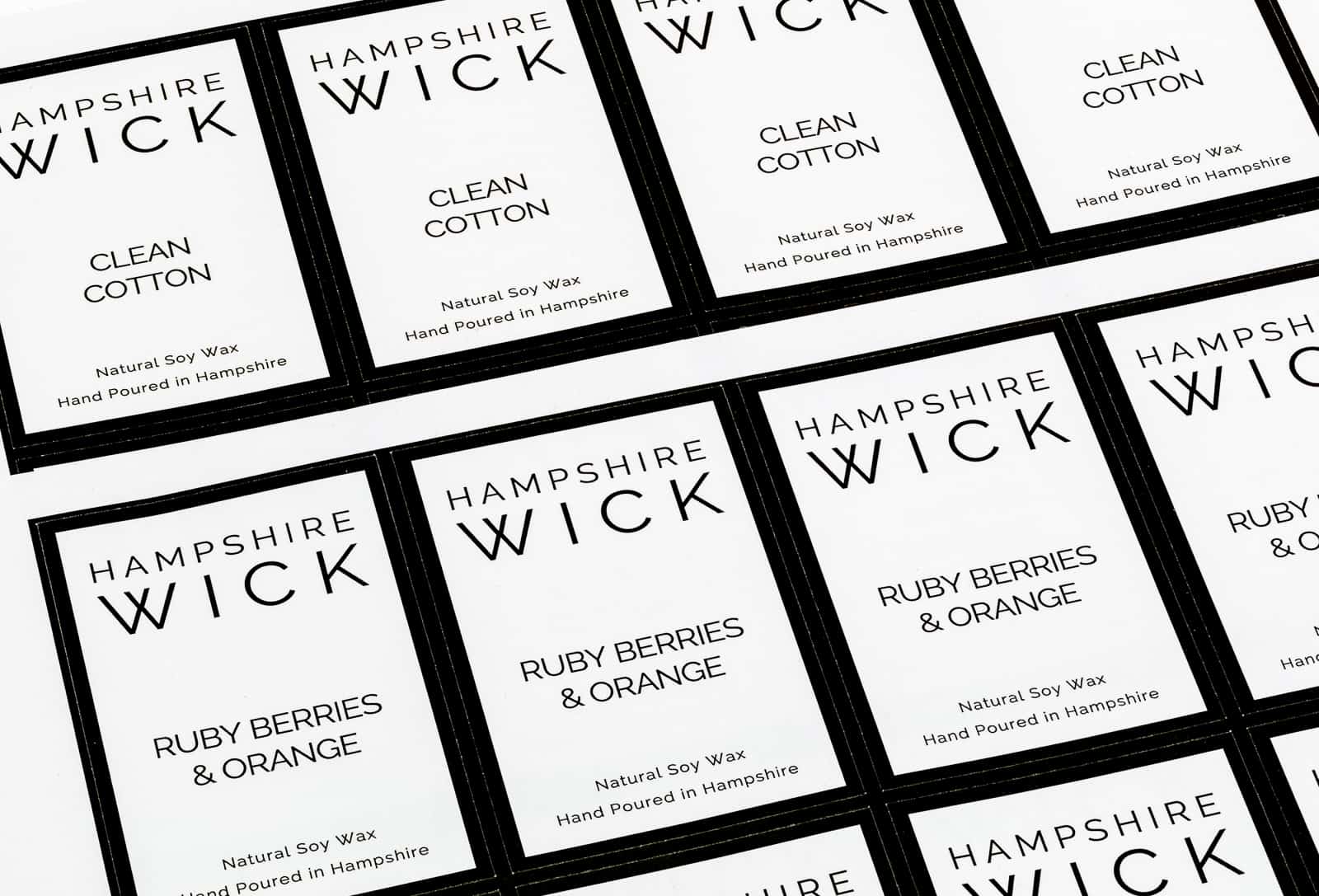 Yes, and we've found that consumers look for it. Paraffin wax can give off a lot of black smoke, Soy burns cleaner.
How do you define a burn?
What's a nice burn? A wide melt pool, the area around the wick once the wax has melted. A good hot throw, a good cold throw and minimal smoke. I said it was a science [laughs]
The terms "cold throw" and "hot throw" describe how scent travels before a candle is lit and after its lit, respectively.
How do you test all these factors and maintain your quality control?
I had test sheets coming out of my ears at the start. You have to find out the correct percentage of fragrance oil to add, the right size and type of wick, cotton or linen, it's really complicated.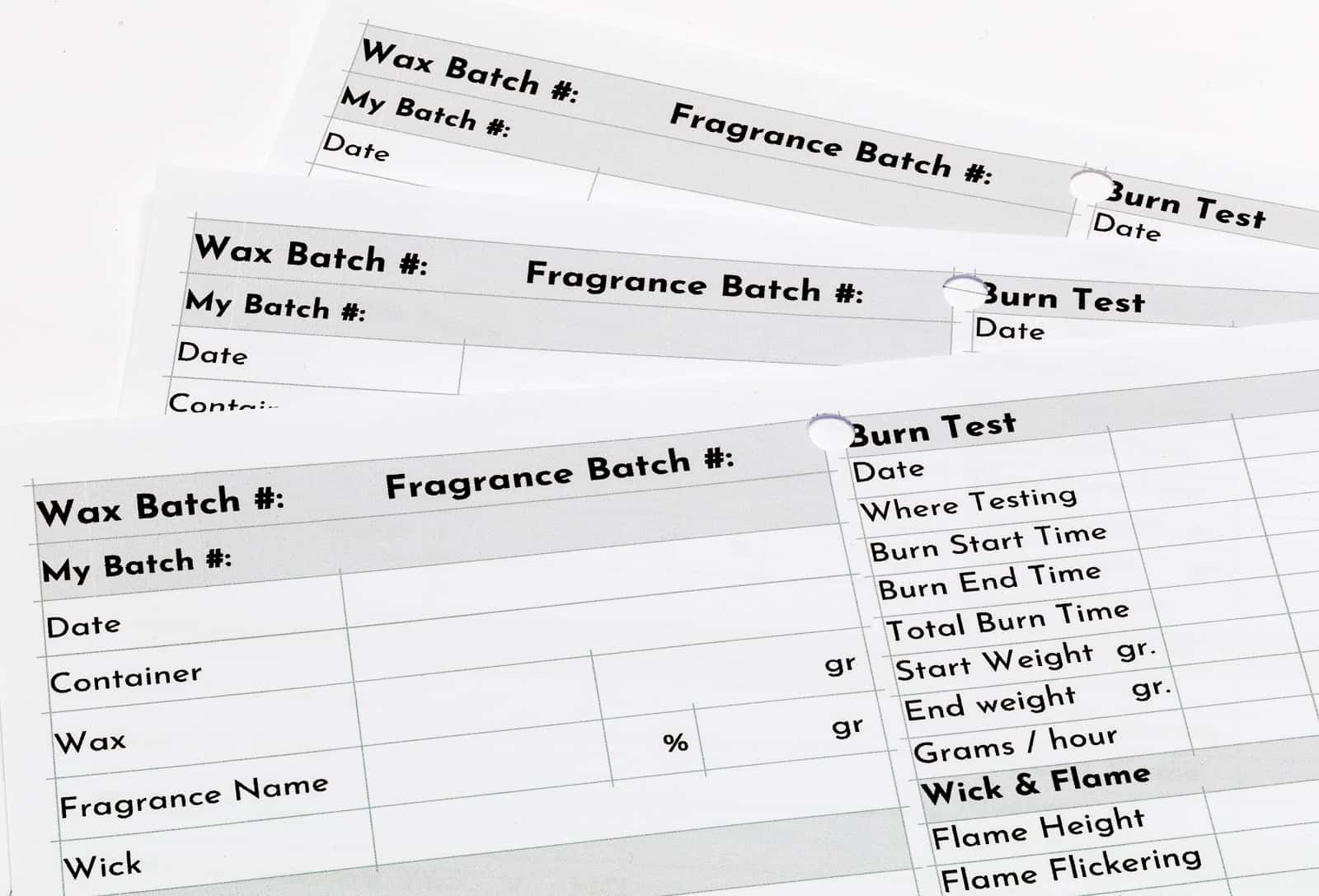 Where do you even start with all those possible combinations?
Exactly! This is why it took us six months to get five fragrances that we were happy with. A lot of trial and error.
I was about to ask what's the most challenging part of what you do, but I think you've just answered that?
Oh yeah, the testing wins, hands down [laughs]

So marketing, social media, admin, all easy peasy compared to testing.
Definitely, and that's the opposite of what I thought it would be. I misguidedly assumed that actually making the candles would be the straightforward part and promoting the business would be the difficult part. Turns out it's completely the other way round.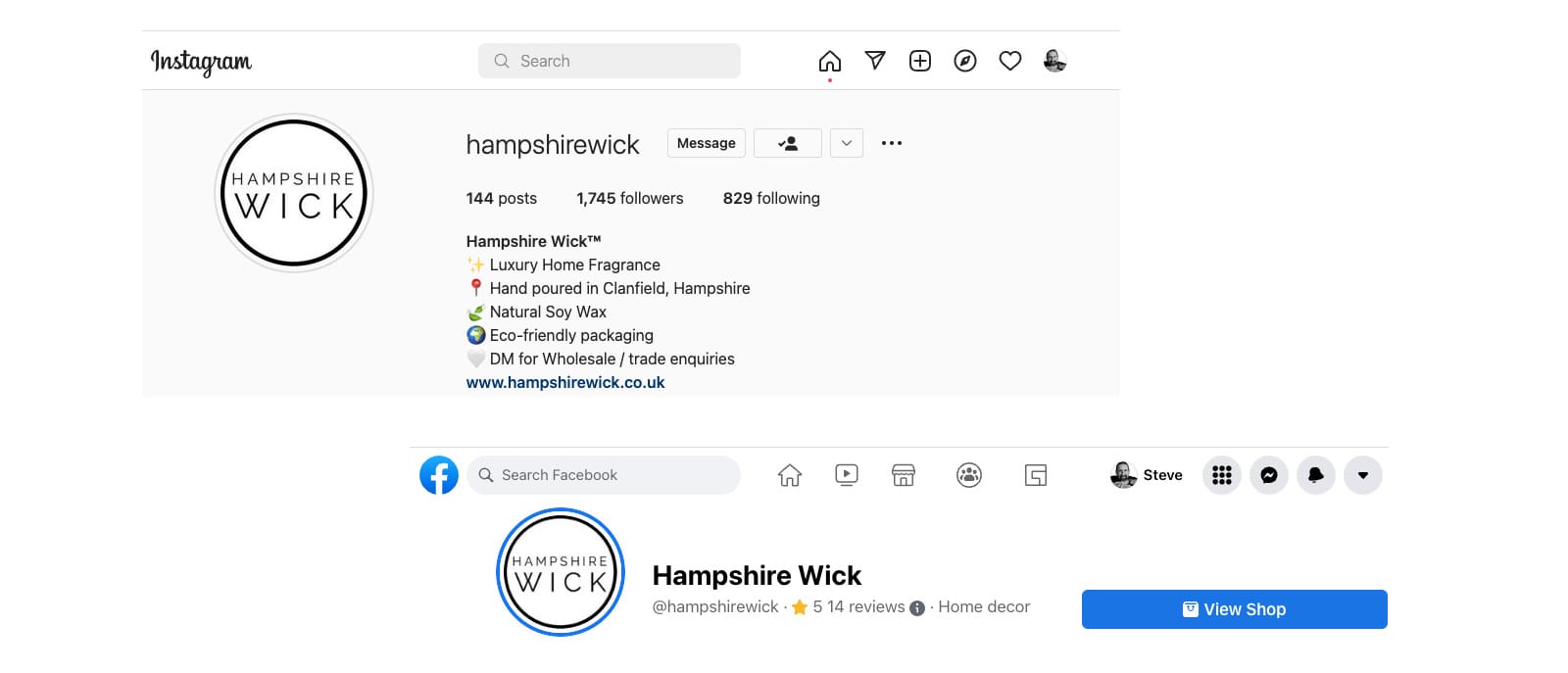 You've made your packaging eco-friendly.
We've tried to make every part of what we do environmentally friendly. The lids of the tins that my candles come in are all recyclable. My postal boxes, the packaging fill [wood wool], packing tape, I've checked everything to make sure that it's all eco-friendly.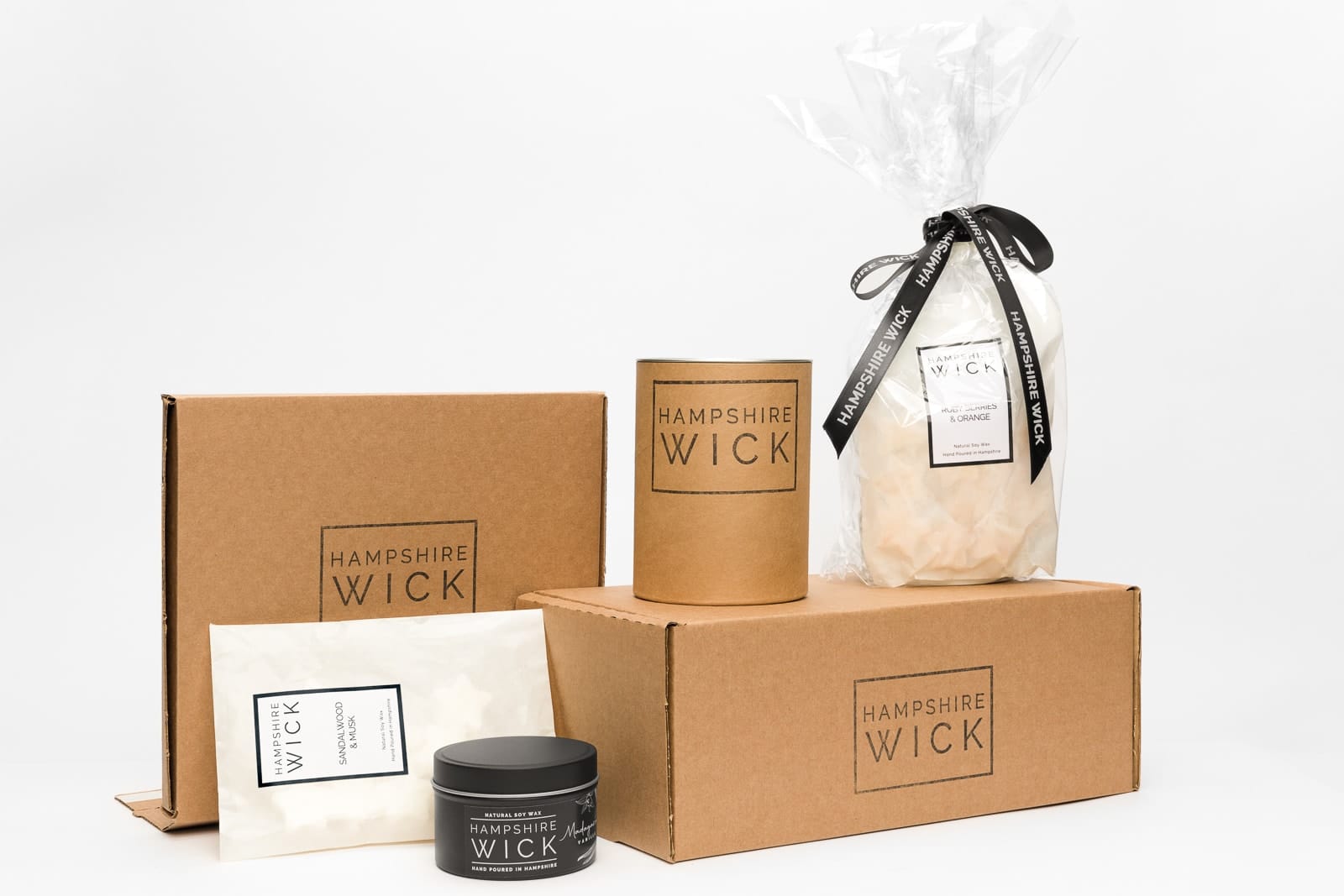 Right down to the glue used on the packaging I believe?
Yes, the adhesive on the labels. All my labels are removable as well. I like the idea of people being able to remove the label when they've done with the candle and to reuse the jar or tin. We've heard of people using them for their toothbrushes, some people have planted herbs in them, makeup brush and paintbrush holders, you name it …
Have you had trouble finding sources that can meet your requirements?
Actually finding suppliers hasn't been too bad, however getting stock is another matter. I think that's for a multitude of reasons. We had COVID of course, followed by all the shipping issues. I also think a lot of people have taken up candle making as a hobby during the lockdown, so the demand for the supplies has outstripped availability. We're constantly chasing our suppliers and we have to buy in ridiculous quantities to ensure that we have enough. We'll have pallets turn up with a thousand glasses and then I'm pulling my hair out on where to put them all.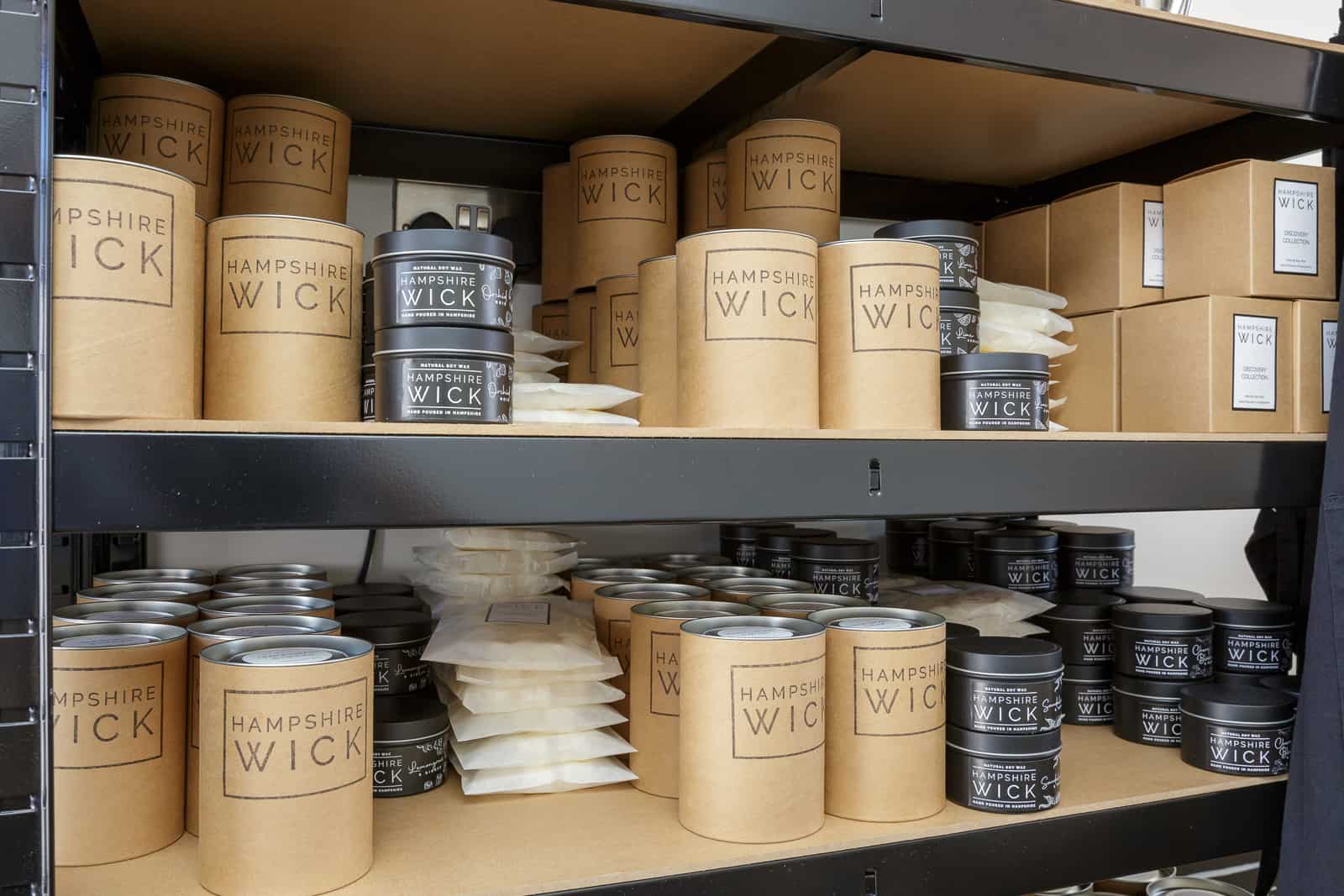 Where on earth do you keep them all?
Every available space has been full up with stock. The garage, the shed, the dining room and the spare room. The last time my mum and dad came to visit, I asked if they could bring their camper van down. My mum laughed, but I said 'no mum, I'm being quite serious' [laughs]. The house was being taken over, hence the need to convert the garage into a proper working and storage space.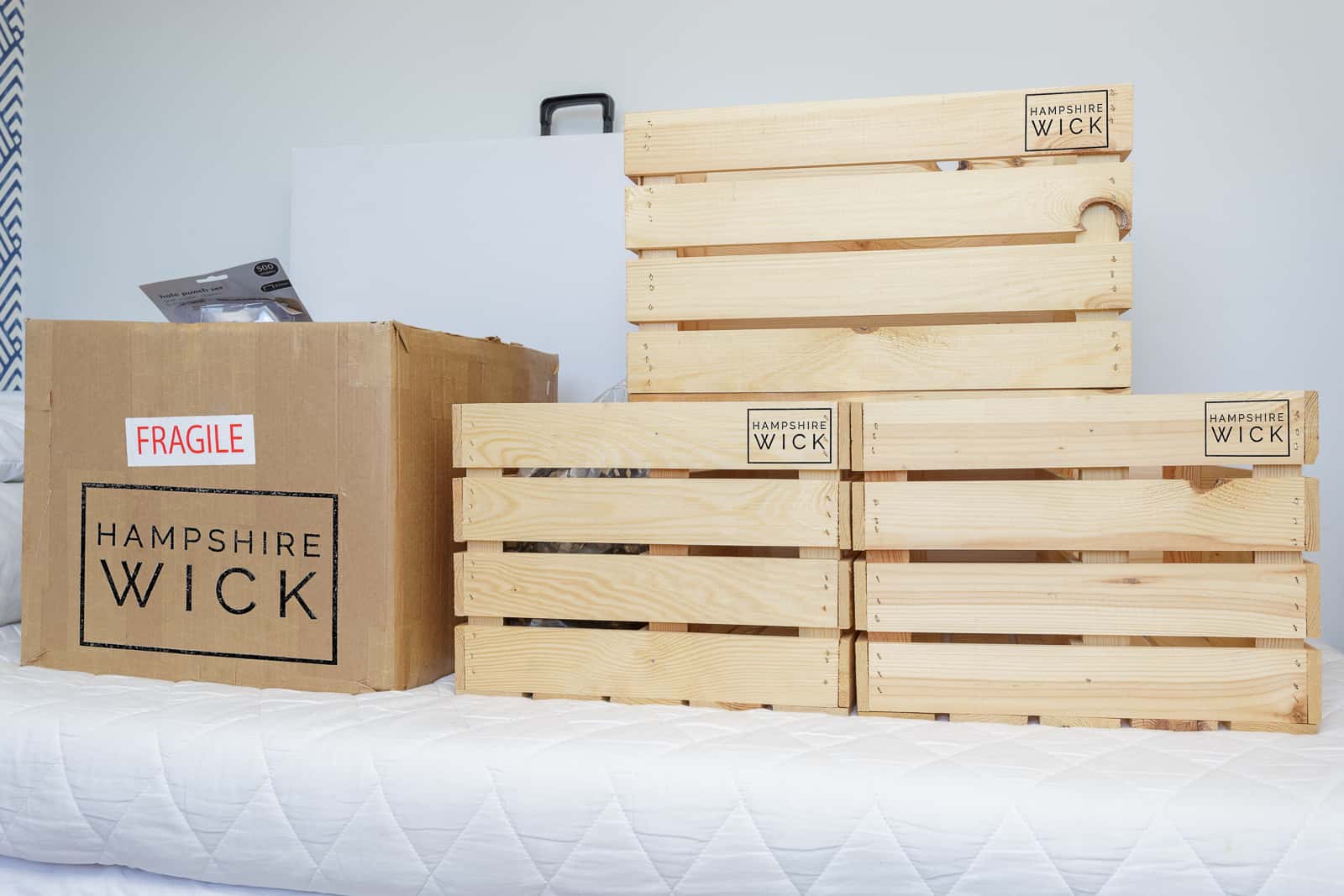 That must have made a huge difference?
Oh yes! We built an extra shed in the garden for the overflow stock and started the garage conversion in April. It's finally come together now and has changed our lives immeasurably. I have my dining room and spare bedroom back at last [laughs].
You've said what the hardest part of what you do is, what about the easiest?
Hmmmm, I enjoy talking about the business and the social media side of marketing. Instagram has been an amazing tool, especially for making connections with other small business owners. I've already made a lot of friends in the last twelve months through it. What I like about our community is that small businesses support each other, which is how I met Diane [Diane Amey of the Wild Tea Bar].