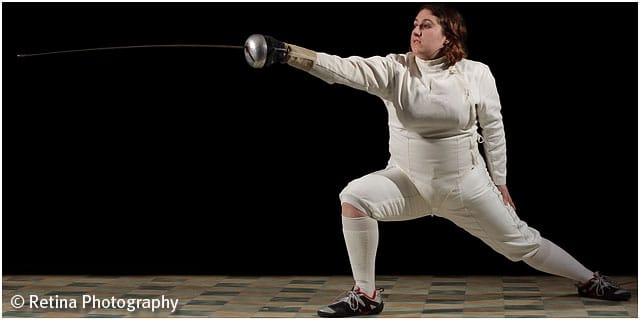 And your point is?
Loughborough is not known as the center of the world as far as the fencing community is concerned, but this is where Hannah first encountered the sport at Girl Guides camp. Then, about one year later, bitten by the bug, she followed her younger brother who had taken up the sport at the local community centre in Hathern. Hannah found that she was now one of only three or four girls, in her age group, within the county who were fencing at that time …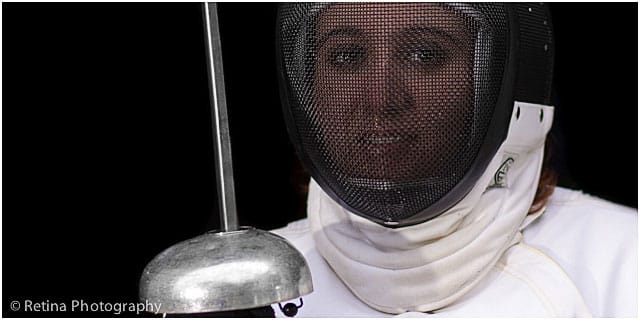 During years eight and nine at High School, fencing became an after-school activity and, by now, it was clear that Hannah's world was dominated by fencing and sport in general. The next logical step after High School was four years at the local college, which was also a specialist sports college. Unfortunately, fencing was not one of the high profile sports at college, and it took nearly eighteen months before Hannah showed up on the college radar with her achievements. It came as a complete surprise to them that she had been winning awards at Leicestershire's school competitions in her own time! Suddenly Hannah had a voice. With grim determination, she coerced Leicestershire LEA (Local Education Authority), the Borough Council, and the sports college into pooling their resources to provide a basic grant for much needed international standard kit. This was now serious and, after years of having to settle for second-hand kit and equipment, she could now pitch for the big time. Hannah earned her Senior and Cadet colours for the East Midlands region and Leicestershire County while still under eighteen. She was also one of the few to gain her senior colours whilst still a cadet!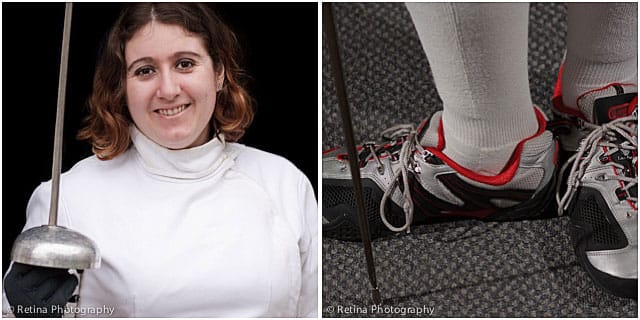 Going to University should normally be the starting point for a young person, but in Hannah's case it changed her fencing path completely. After struggling during the first two years to attend the university club for training, the distance proved too much of an obstacle. Reluctantly, she made the decision to put fencing on hold for the rest of her time at University. But the good news is that she's back. After qualifying with a Masters in Computational Mathematics she took up residence down south in Hampshire. It was here, within her first year back fencing after nearly five years out of competing, that Hannah entered senior competitions for the Hampshire and Southern Region. Back with a vengeance, she came second in the County and second in the region at epee for women. She has since been selected for the Southern Region and Hampshire, and can now wear her hard earned colours with pride. So what of the future? Hannah is determined to get back to, or exceed, the ranking level of 76, that she reached before having to curtail her training whilst at University.