Introduction
We conclude Diane Amey's journey with her Wild Tea Bar by talking about the expansion into new premises for baking, what the Brownie Gang is all about, and some of the awards that she has gained along the way. Not forgetting being environmentally friendly and her aspirations for the future. Phew, better sit down with a cuppa and a brownie to read all about it.
This is the final part of her three-part story.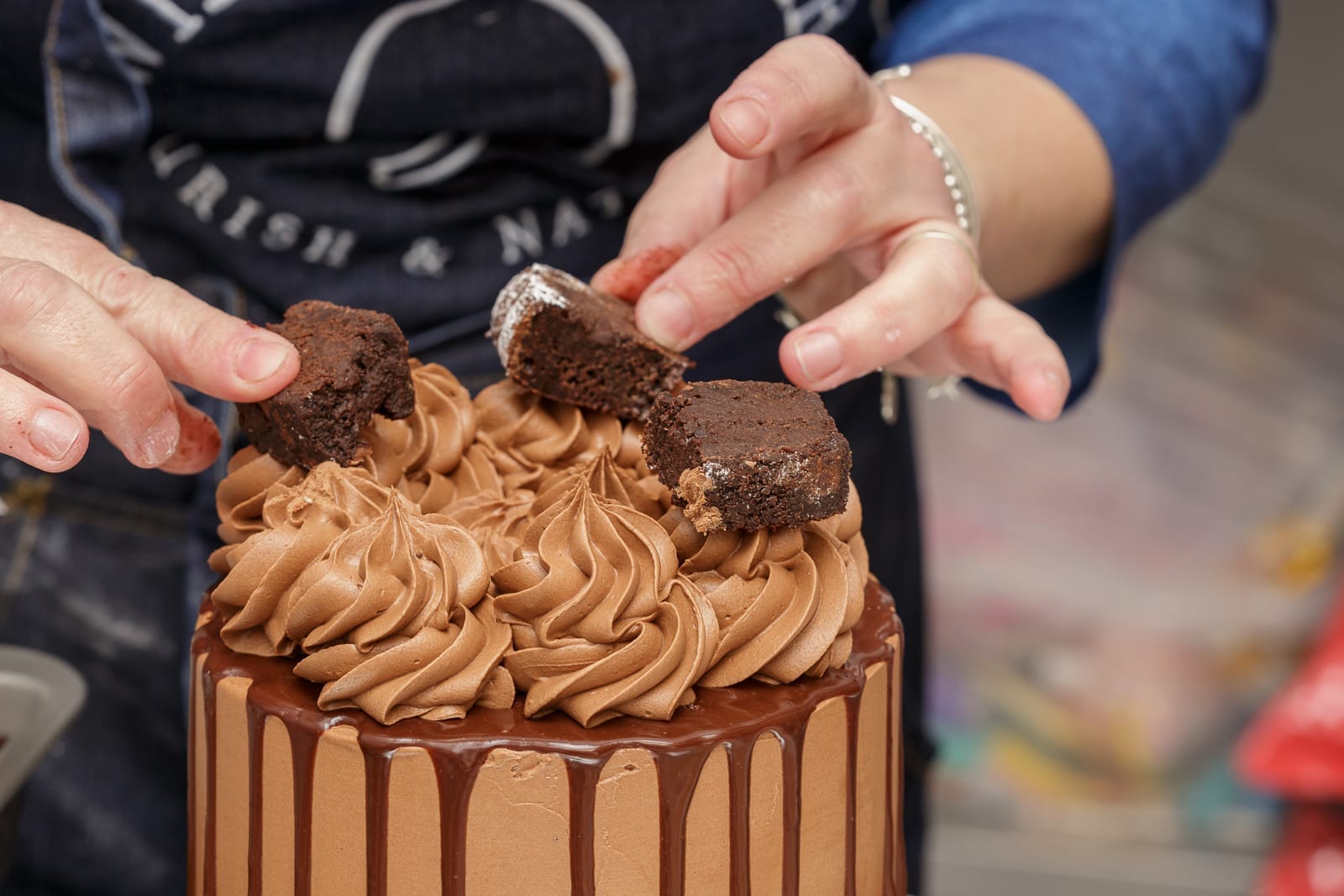 You have a section on your website for the Brownie Gang, what's that?
It's a subscription only service, which gets you a special one-off box of four brownie creations, which nobody outside of the gang can buy.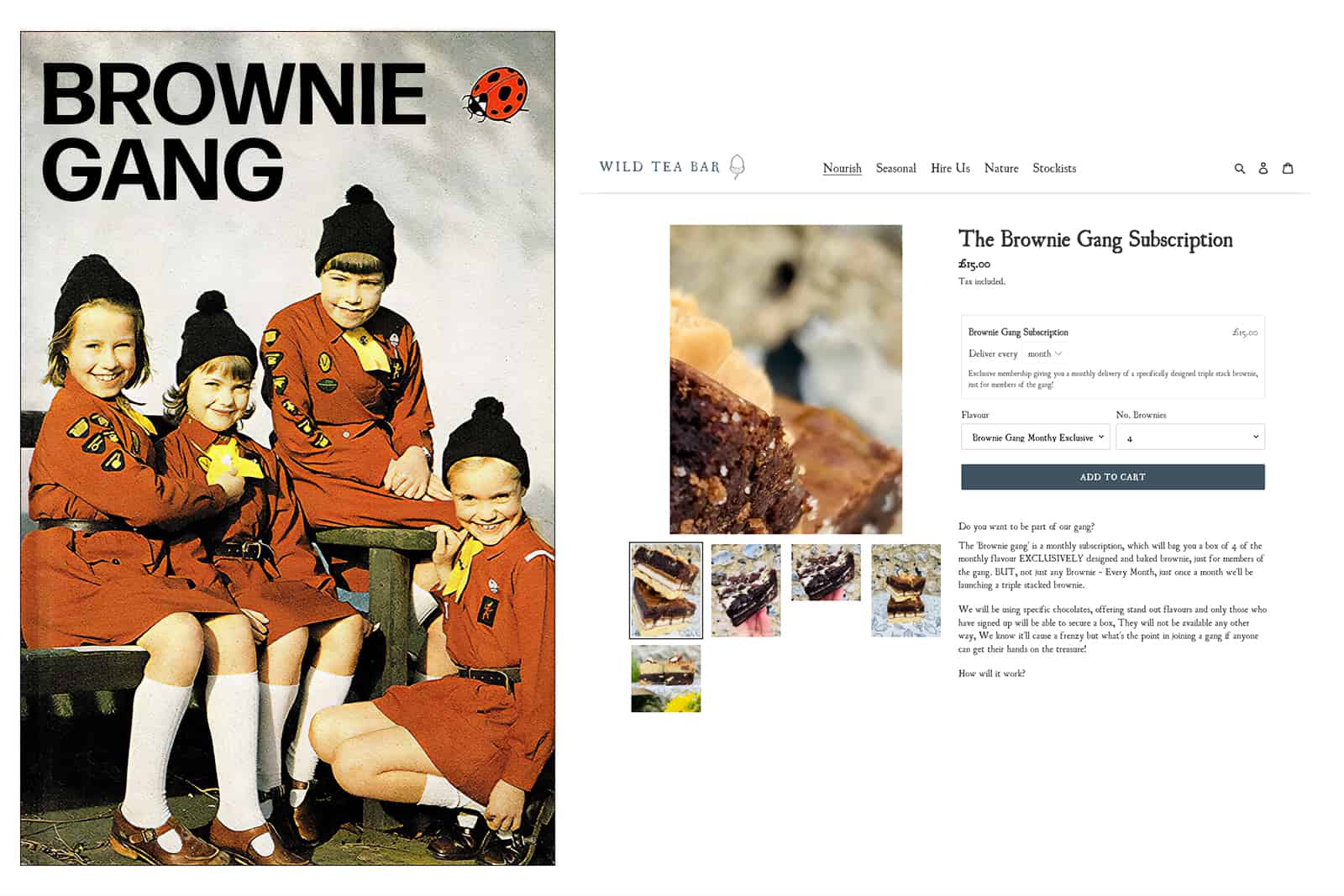 It has to be by subscription?
Yes. You can't do a one time purchase with the Brownie Gang, it has to be for a minimum of two months to entitle you to the special monthly flavours. The last two months have been triple stacked brownies!
What's next month's special for the Brownie Gang?
I can't tell you that; you'll have to sign up to find out [laughs]. You can also buy a subscription as a gift for someone. That seems to be quite popular.
That's what I love about this. It's always making someone happy. I don't think a brownie could NOT bring happiness, a guaranteed smile. Unless of course you don't like chocolate, then you'd be really angry at receiving a gift box of brownies [laughs].
Do different social occasions determine what you offer?
Well, if we are at a wedding, for example, we would create the classic chocolate brownie which is more high-end and attractive. For the Brownie Gang, it's exclusive though.
What's the most challenging part of being mobile?
I think the most challenging part about the Tea Bar is that it feels like camping. When we make an announcement for the next pop-up, I'll be up early baking for three days solid. On the day of the event, I get up at 05:30 to get everything prepped and get the Tea Bar hooked up. Lee will put out some cones at around 07:30 to reserve the space in the park and then I'll take Pegs to the park. It takes another hour to connect everything up when we get there, so it's quite a bit of work to get ready. And then of course we have to do it all in reverse when we've finished for the day.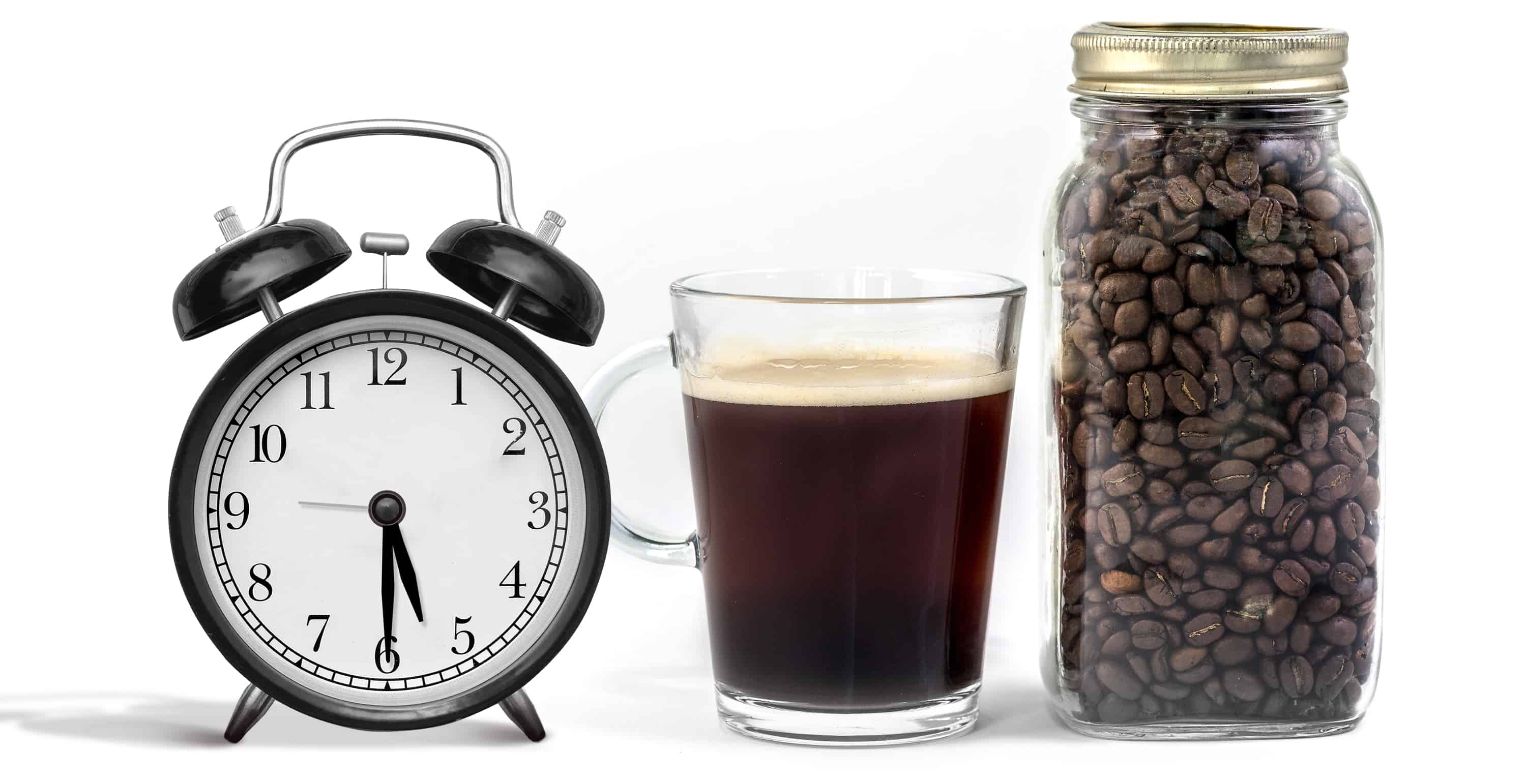 What's the best part about being mobile?
The fact that you can change things right up to the very last minute.
You mention on your website that you follow the principles of 'leave no trace'?
We try really hard to make sure that our business is sustainable. All our cups are recyclable as well as compostable. When you buy a normal compostable mug, it's often not actually what it's claimed to be. They have to be sent to a composting plant. So in actual fact recycling is better than composting. We take all our rubbish with us from our pop-up sites and it's all taken away responsibly. Everything that we send in the post, even our parchment, is biodegradable. Nothing contains or is wrapped in plastic. Everything is environmentally friendly.

Did you have much trouble finding suppliers that meet your requirements?
Yes. It was a massive research project; it was huge. Even our stickers, which are made from a plant based material, are biodegradable and we get them from a really small company. It's all very well getting things which are recyclable and compostable, but as soon as you put a standard sticker on them, they can no longer genuinely claim to be that.
That must be a nightmare not getting the individual parts to the packaging from a single supplier?
Definitely. For example, we can't get our allergen labels from our regular label supplier because they don't do rectangles, then we have to get other labels from elsewhere as well.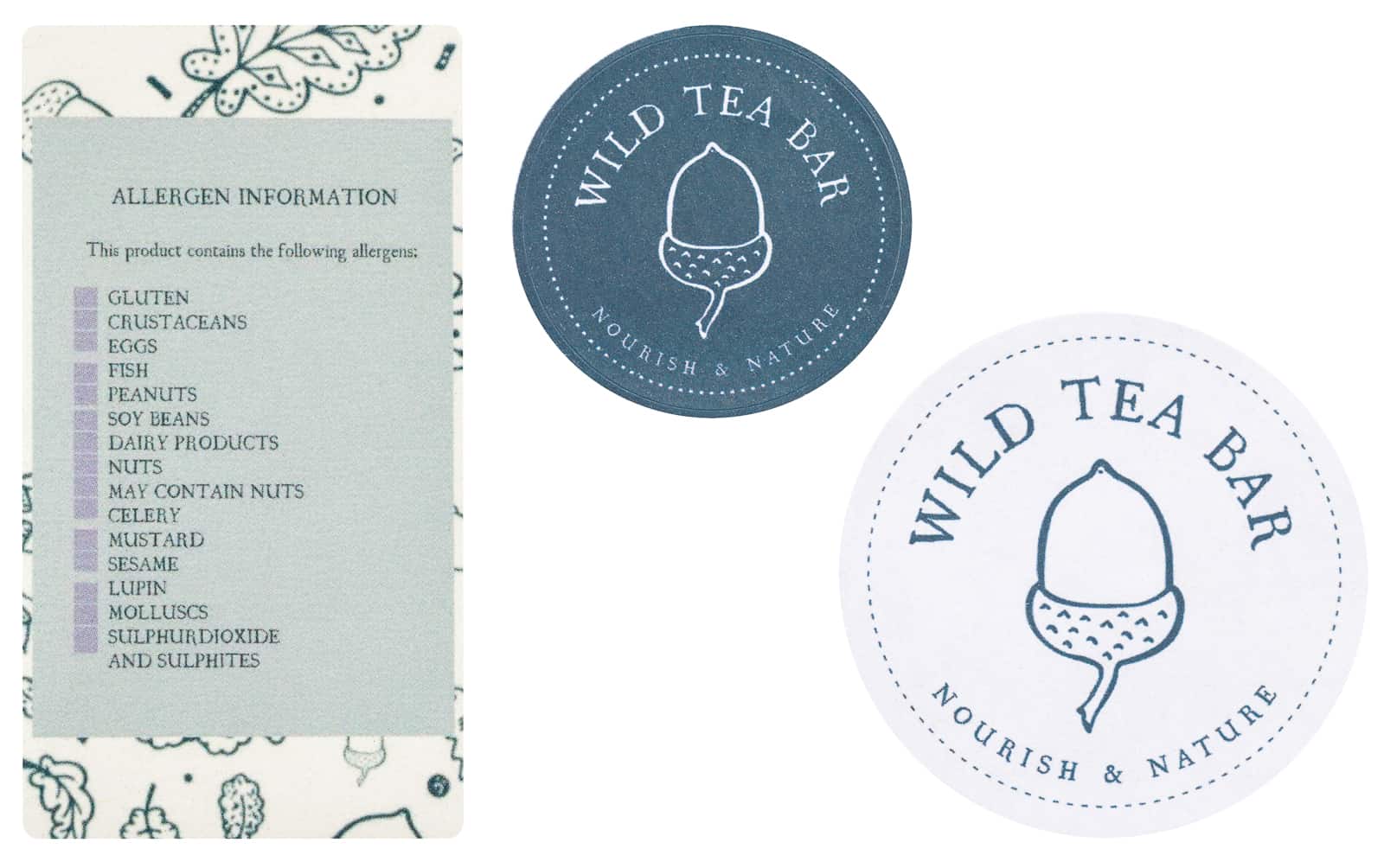 That's a full time job in itself!
We're trying to reduce our costs at the moment by doing away with the sleeves on the boxes. They look fantastic, but there's been a price increase of 20% which is not fair to try and pass on to our customers.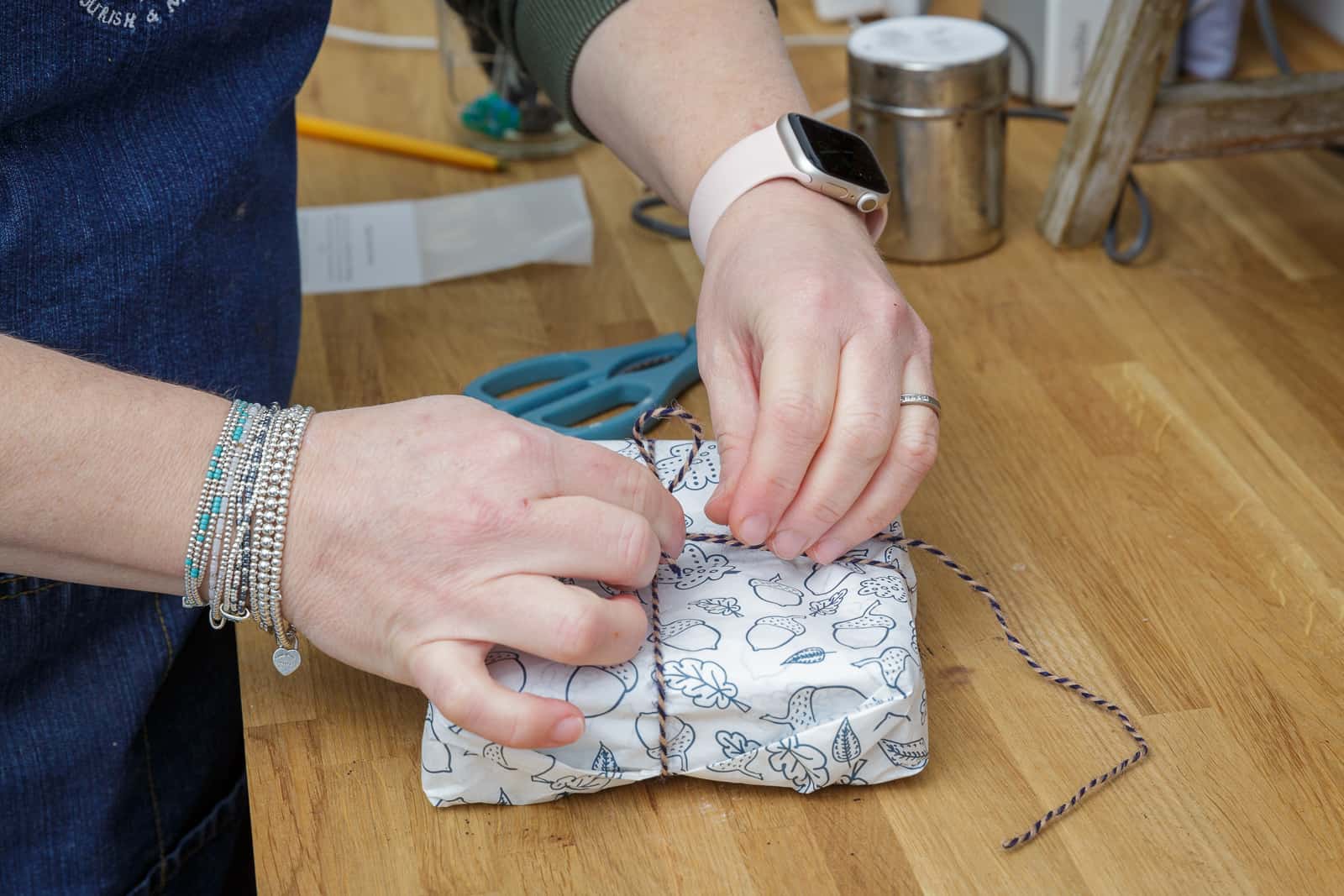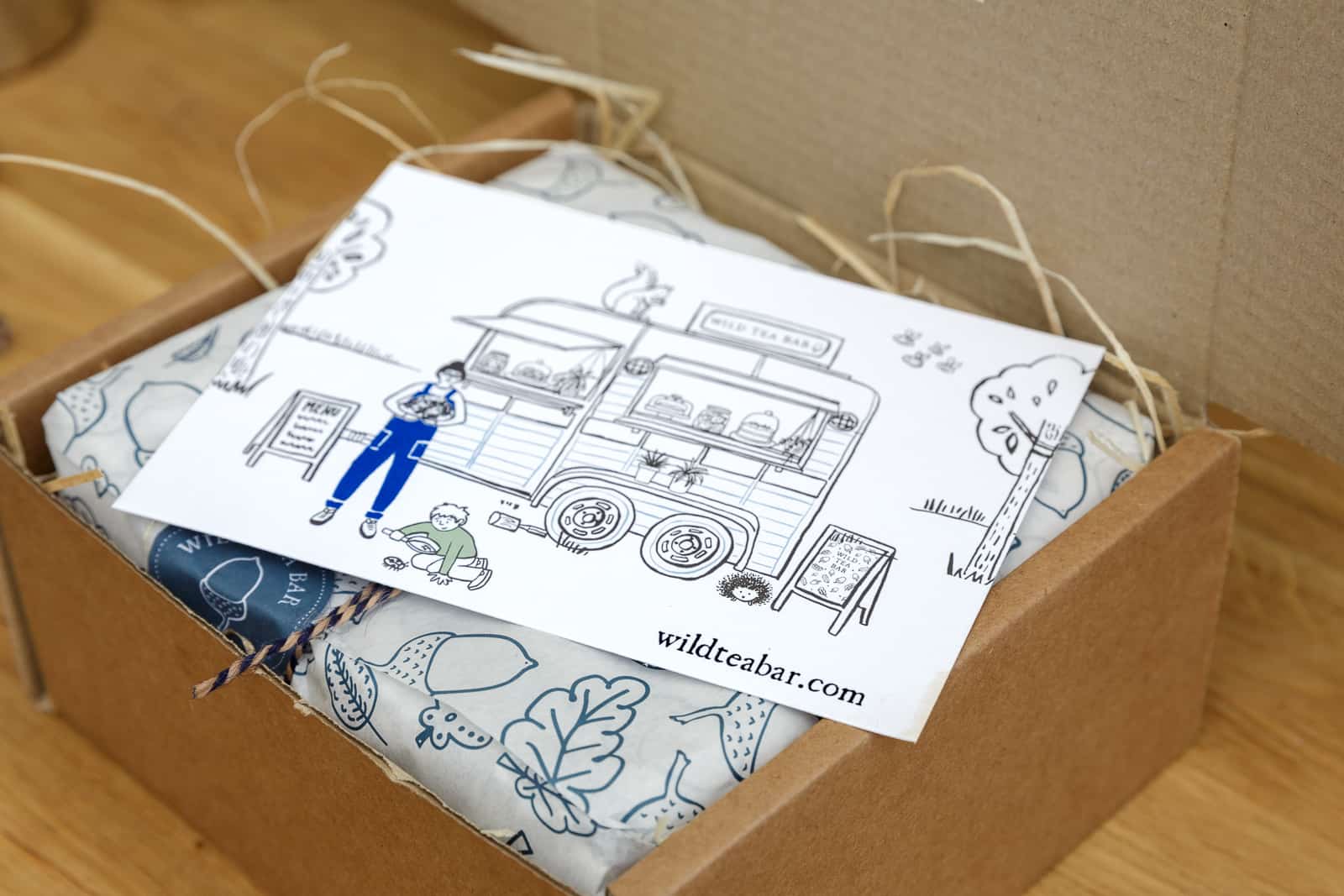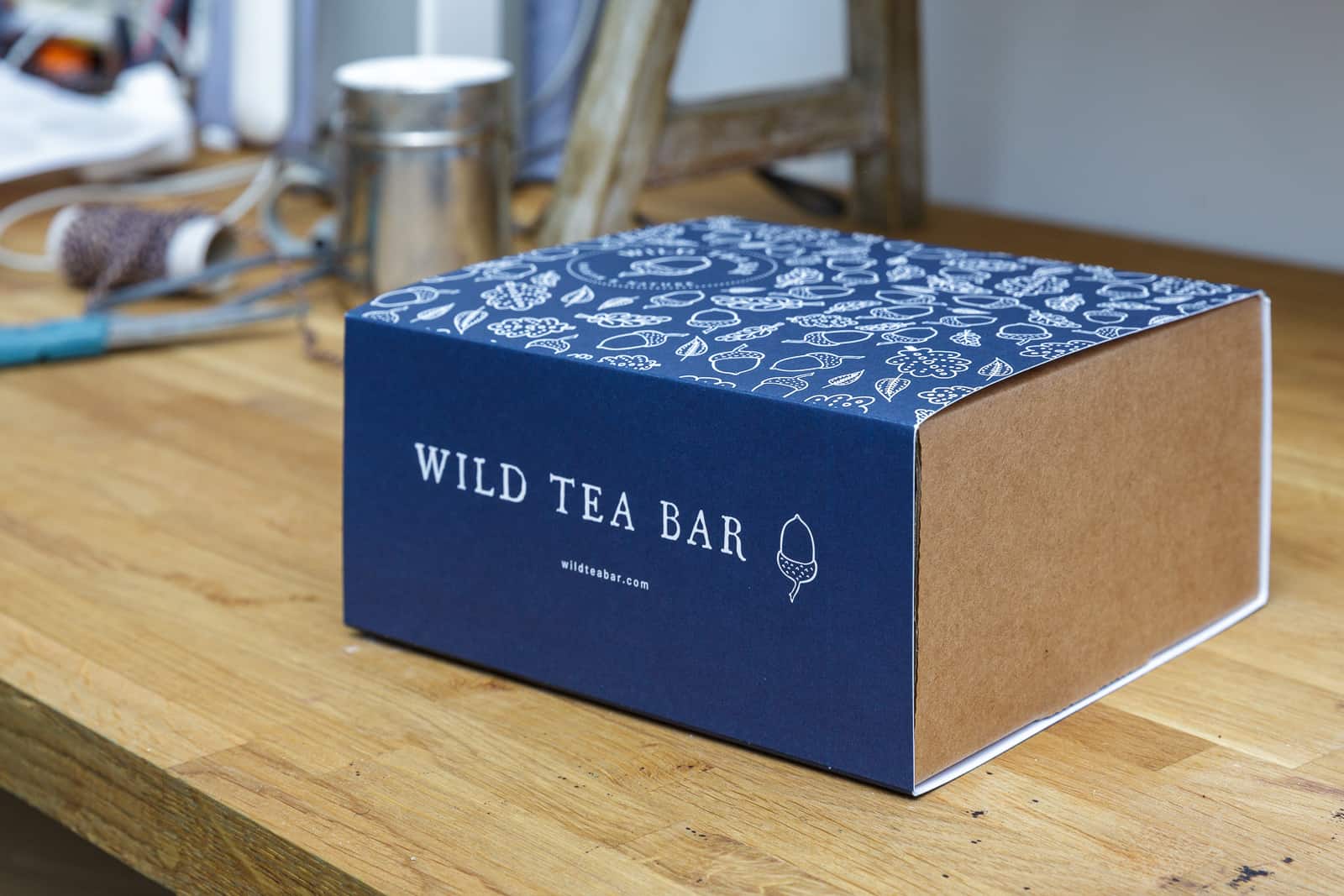 How are you coping with all the delivery problems caused by the Pandemic?
Actually not too bad. We had a few hiccups over Christmas with some damaged boxes, but generally OK – touch wood. I suppose because of our choice of materials and our ethics, we set a precedent for how we are as a company. If there is the occasional delay or damaged box, which every business has to contend with, our customers don't tend to be too abrupt if they complain. They are more likely to let us know for our own information than anything else. But of course, if there are any problems, we will phone or email them to apologise and will always replace damaged or lost items without any hesitation.
Are you still doing the children's boxes, even though we are no longer in lockdown?
We do a variation on them. For example, we put together 'half-term boxes', which have ten things for kids to do during the holiday. I've put a QR code with a link to the country file website showing how to make your own kite. How to make a raft out of sticks instead of doing Poo Sticks, a link to The Ambling Path who organise local walks, lots of different activities.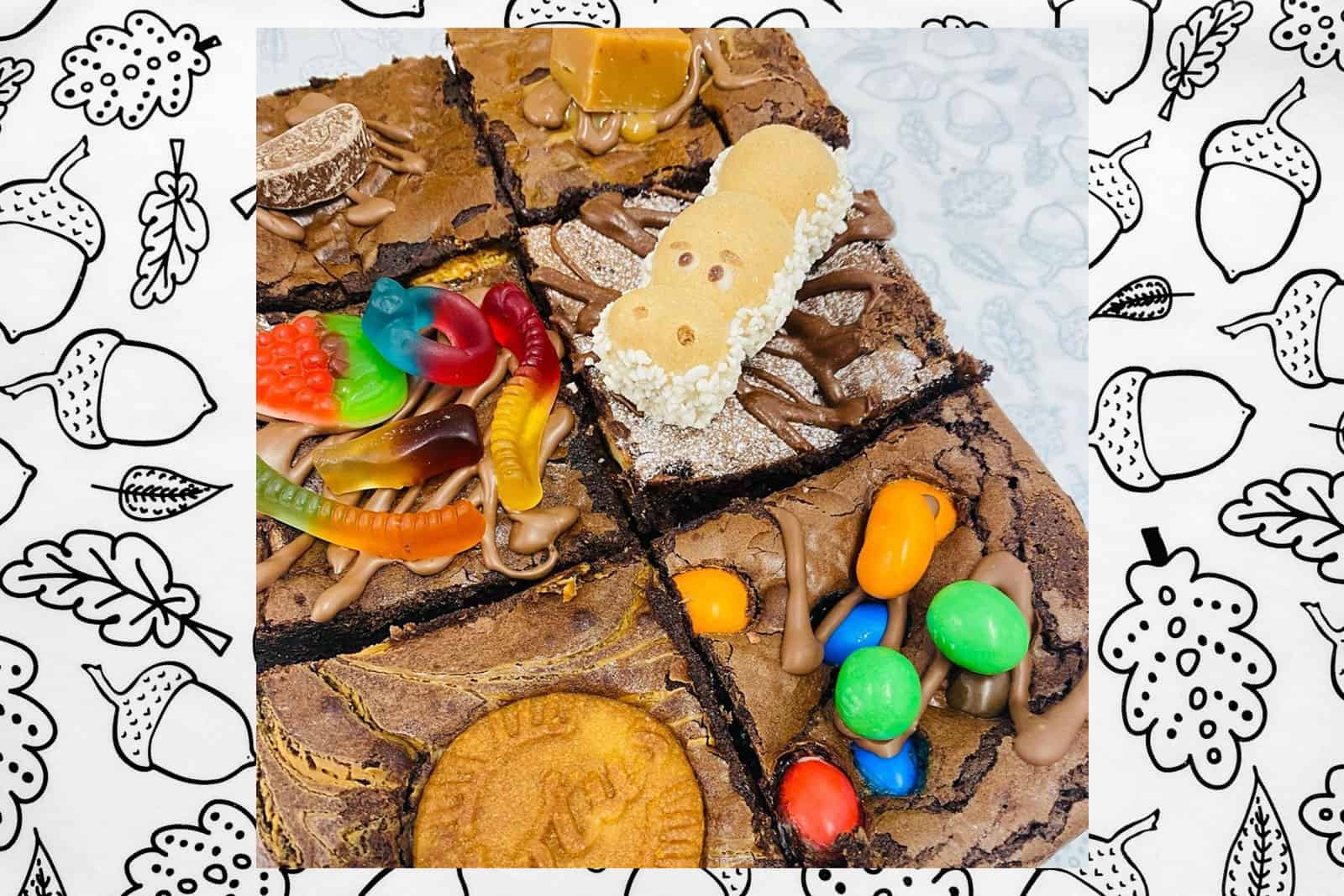 You said that you outgrew your kitchen at home, when did the barn in Droxford get taken on?
That was last October [2021]. Originally we were looking for something in Clanfield. We did find somewhere, but there were a few obstacles and the stars just didn't align. There was also a potential opportunity to share a kitchen, but that didn't flourish either. There are always stumbling blocks before perfection! Then we were going to share with someone else and that didn't work out. In desperation, I put a shout-out on Facebook asking if anyone knew of somewhere local that could accommodate a commercial kitchen. Someone suggested an industrial unit that they knew about in the Droxford area. It turned out to be just what we wanted and only 12 minutes from home.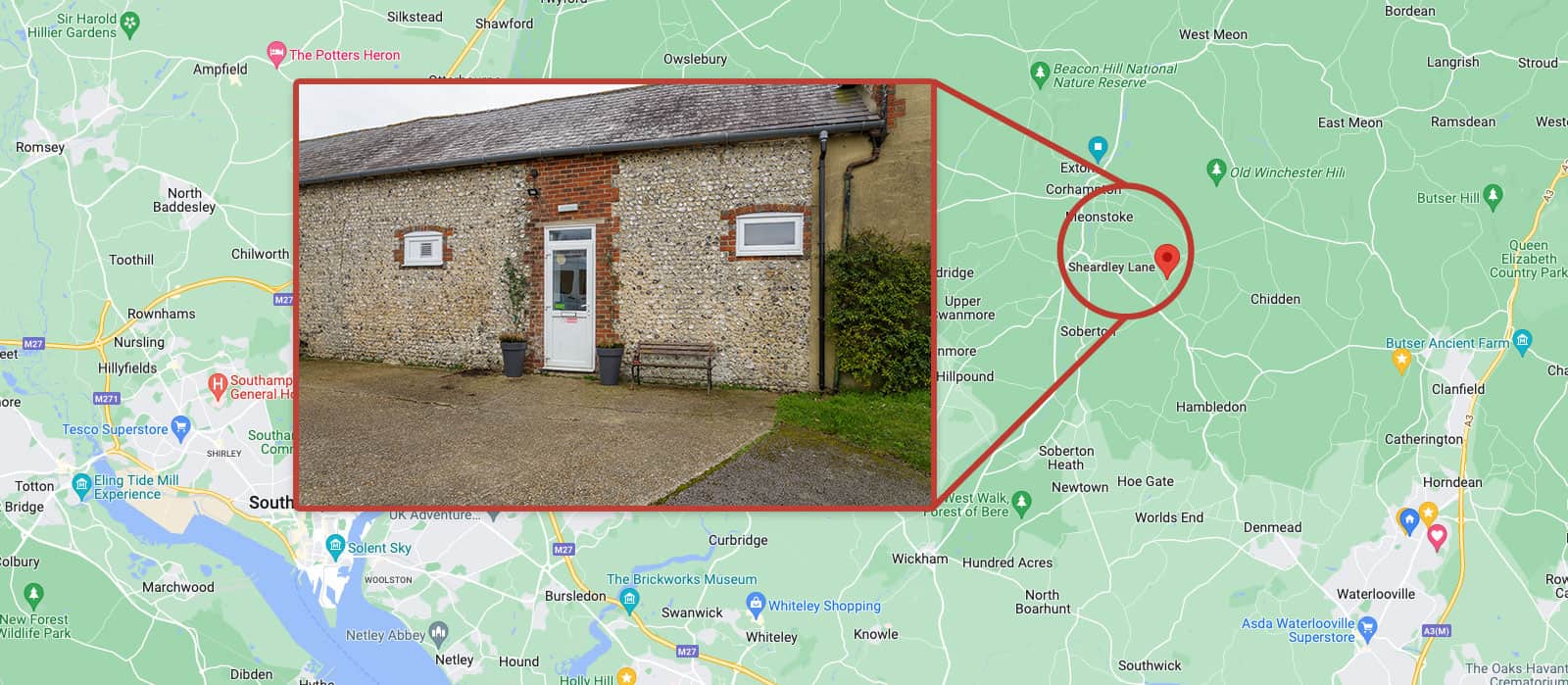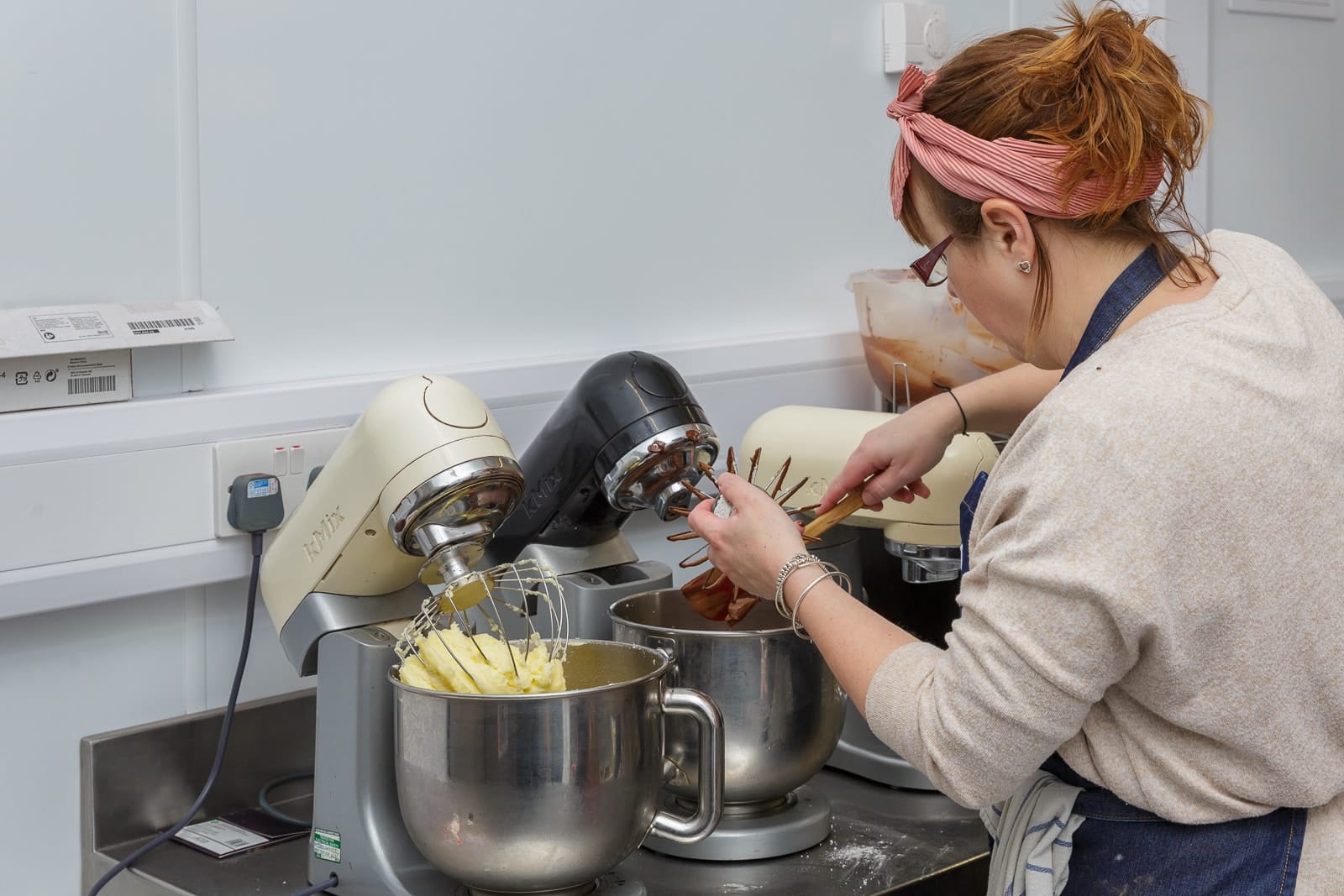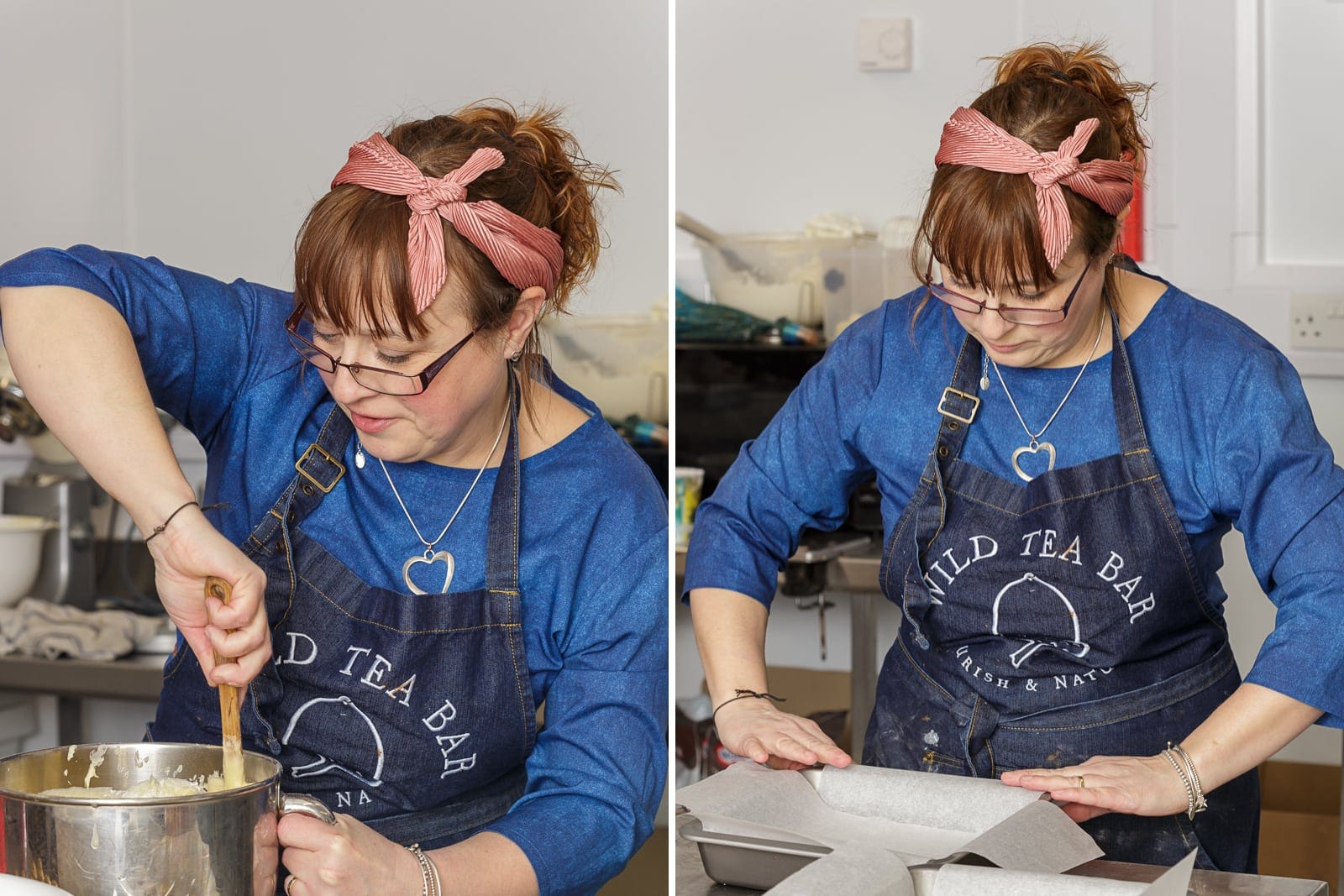 Well, it would have been, except that when we moved in the ovens kept messing around, that was a really stressful time. We were booked to go to the BBC Good Food show that November and I had 4000 Brownies to bake! In the middle of all that Lee and the kids all got COVID.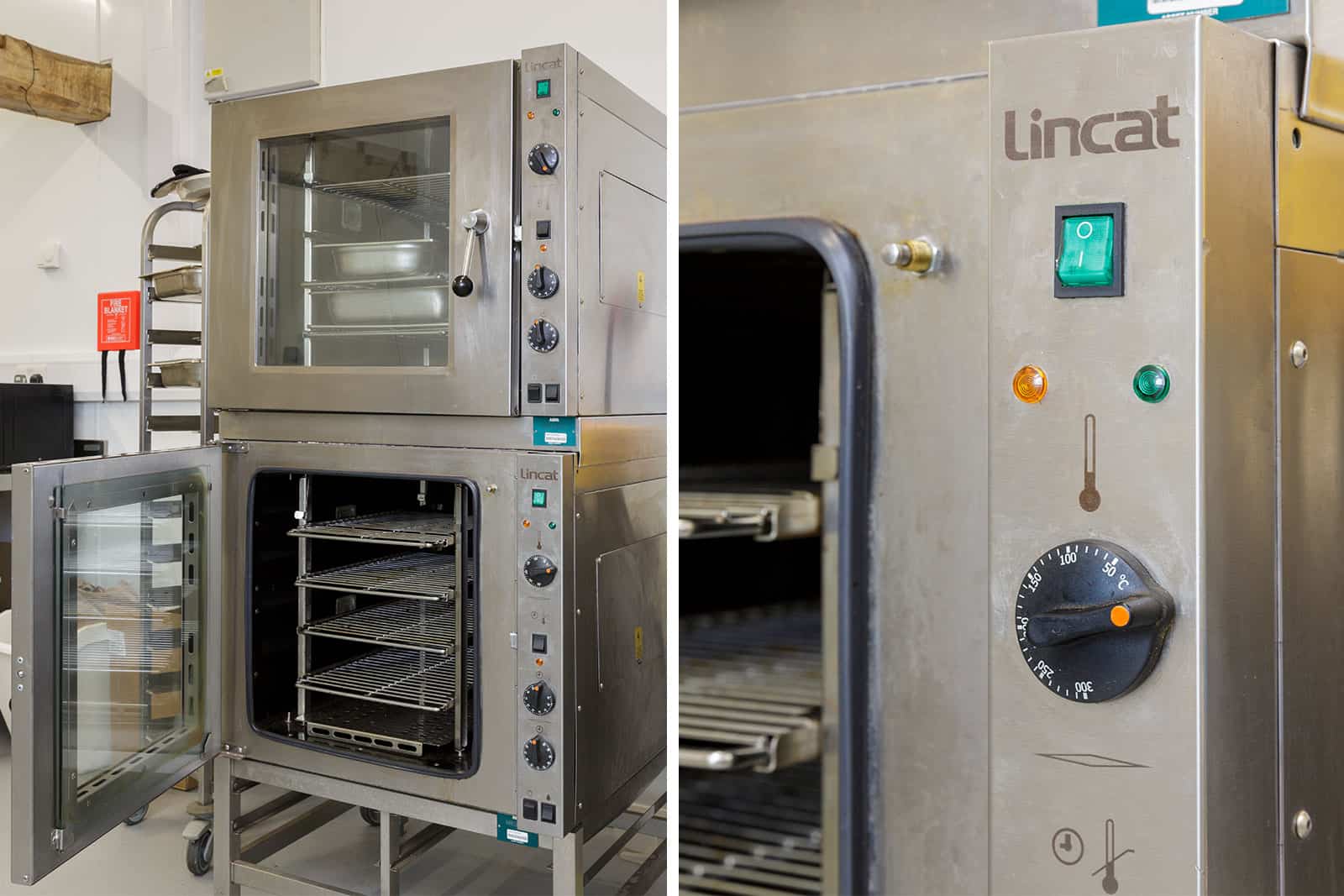 This was two weeks before the show. I thought, there's no way I can miss the opportunity, so I moved out and went to stay with my friend AJ in Portsmouth. So I was commuting daily, and starting baking at 7 O'clock every day right through until 9 O'clock at night. At that point I felt like a robot and, quite obviously, was not enjoying any of it.
You got through it though
Yes, and suddenly before we knew it, it was Christmas and we were at Wylds Farm. Lee dressed up as Father Christmas with my daughter's friends dressed up as Elves. I was making up all these Christmas boxes to hand deliver to local children. It was a huge success. I think we delivered about 70 boxes in total.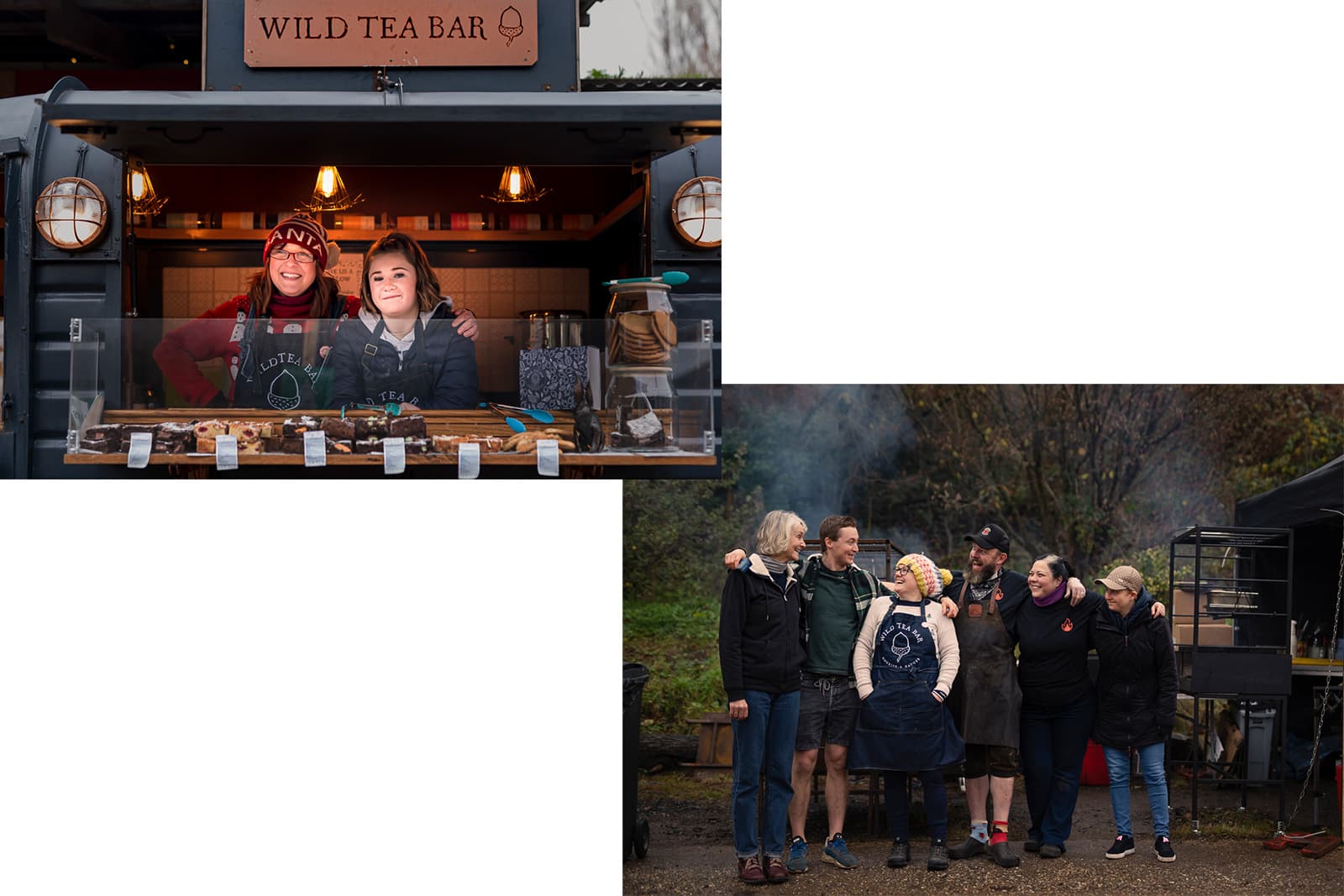 … and made it all feel worthwhile again
Yeah, it was like, OK, actually I do still enjoy this [laughs]
I see you have gained some Awards.
I'm actually quite proud of those. We won the 2021 Little Ankle Biters Hampshire award for the Best Family Friendly Place to Eat. It's like a Mum Blog type of thing. I was a regional finalist for The Starling Bank Great British Entrepreneurial Spirit Award and we were featured in the Simple Things national magazine, it's been a whirlwind.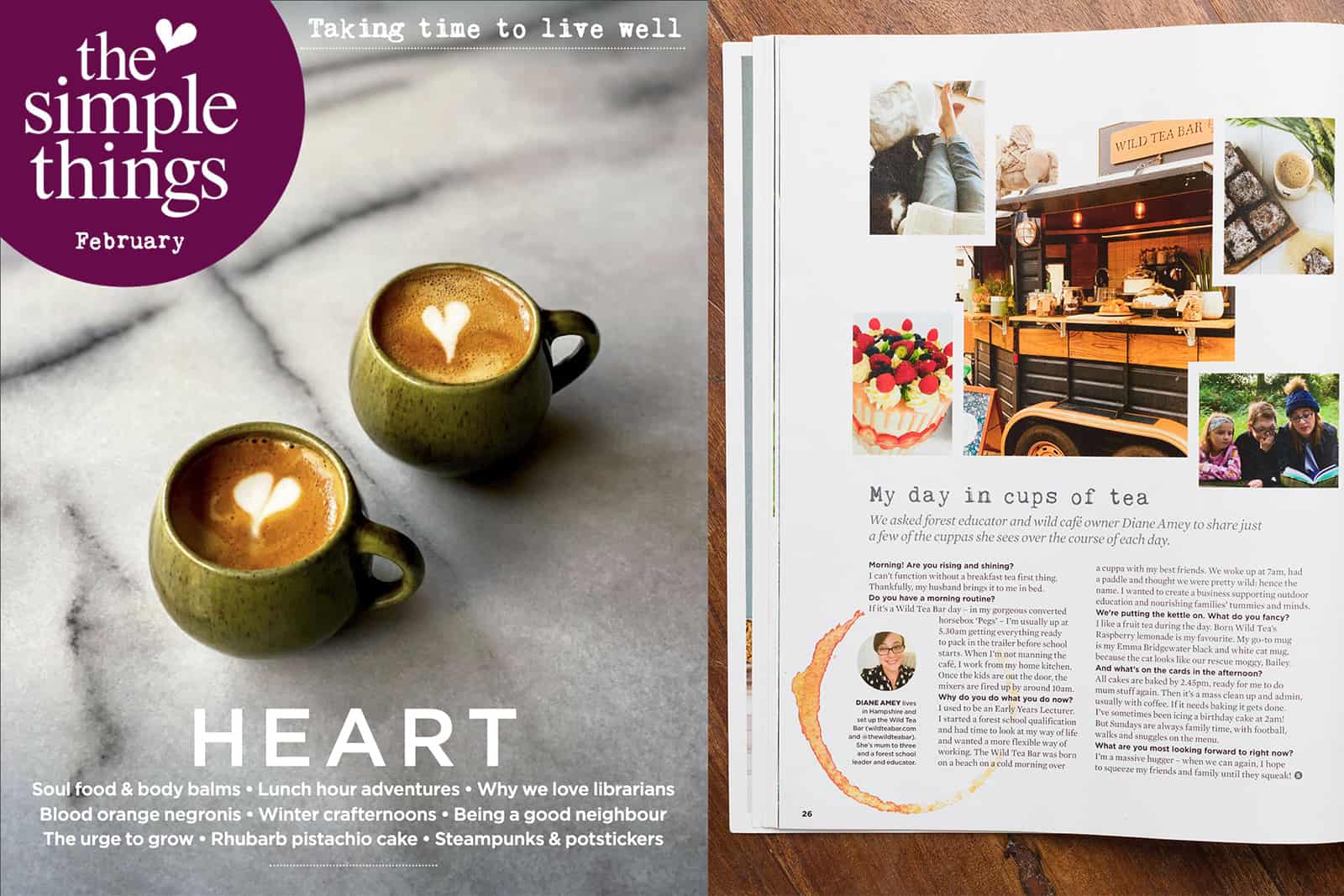 Oh, and I had a tiny conversation with Holly Tucker [Founder of 'Not on the high street'] on Instagram. I commented that her advice is really great. I said that it was good to hear an established business woman saying the same things that I'm feeling as a small business … and she did a whole post saying thank you Wild Tea Bar for your kind words. I was starstruck [laughs]
To finish with, a Magic Wand Question
If we could remove all financial considerations, time and resource constraints, what would the future hold for the Wild Tea Bar?

I would love to have a Blackdown Shepherds Hut in the woods. They're on my wish list. A double braced one. One part would be for cooking and the other for sitting and relaxing. Ideally somewhere fixed where the Forest School could be run from, with the Wild Tea Bar on the same site.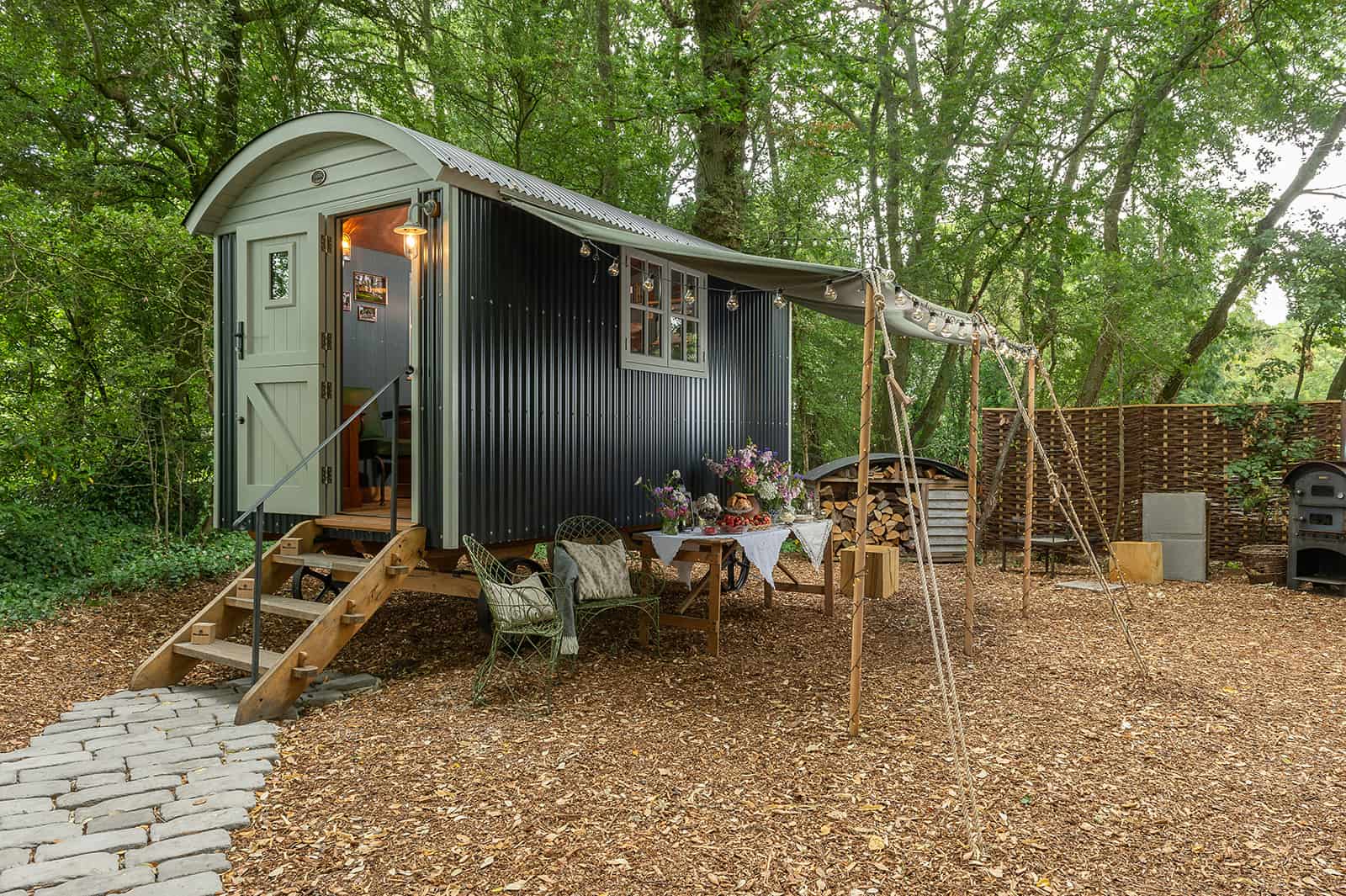 But Shepherds Hut wouldn't be big enough for your dream …
Ahhh, but then I would add an extension. The thing is, that whenever we sit around the fire circle at Forest School, it's always about sharing food. Before I had the Tea Bar, whenever people came to our house I would always rustle something up. I come from a family that has always been like that, so it's second nature to me. Food for me is about comfort, sharing and friendship.
You're not Italian are you?
[Laughs] No, but I think I should have been, or a farmer's wife. I reckon I would have been a really good one of them.
This is just for you really isn't it?
[Laughs] This is the place that I would like to visit. Somewhere with a collection of books, magazines etc. for sitting and relaxing. It would have to be a large enough space for families to come, pick up bits like the exploring packs and a picnic box from us, then go off for a walk and a picnic nearby. Here's your sandwiches, cake and flask, off you go.
The ideal Wild Tea Bar vision is to have a permanent, beautiful, little cafe, in the woods on the South Downs somewhere. It would have wood burners, blankets, hot-water bottles, and of course, lots of brownies [laughs] …
You never know dreams might come true!
In the meantime, we've just struck up a partnership with the Petty family who own Brows Farm Golf Centre. We have a permananent space set aside with a small piece of land where we will be able to create picnic areas and family spaces. At the moment it's for weekends only but the plan is to slowely extend the number of days where we will be in attendance.