Introduction
Welcome to the world of tea and brownies with a difference. Diane Amey, the owner of the Wild Tea Bar, has put her local village and the surrounding area on the map by providing much sought-after confectionary treats. We follow her radical career change, the upheaval caused by COVID and an alternative approach to education.
Read on for part one of her story: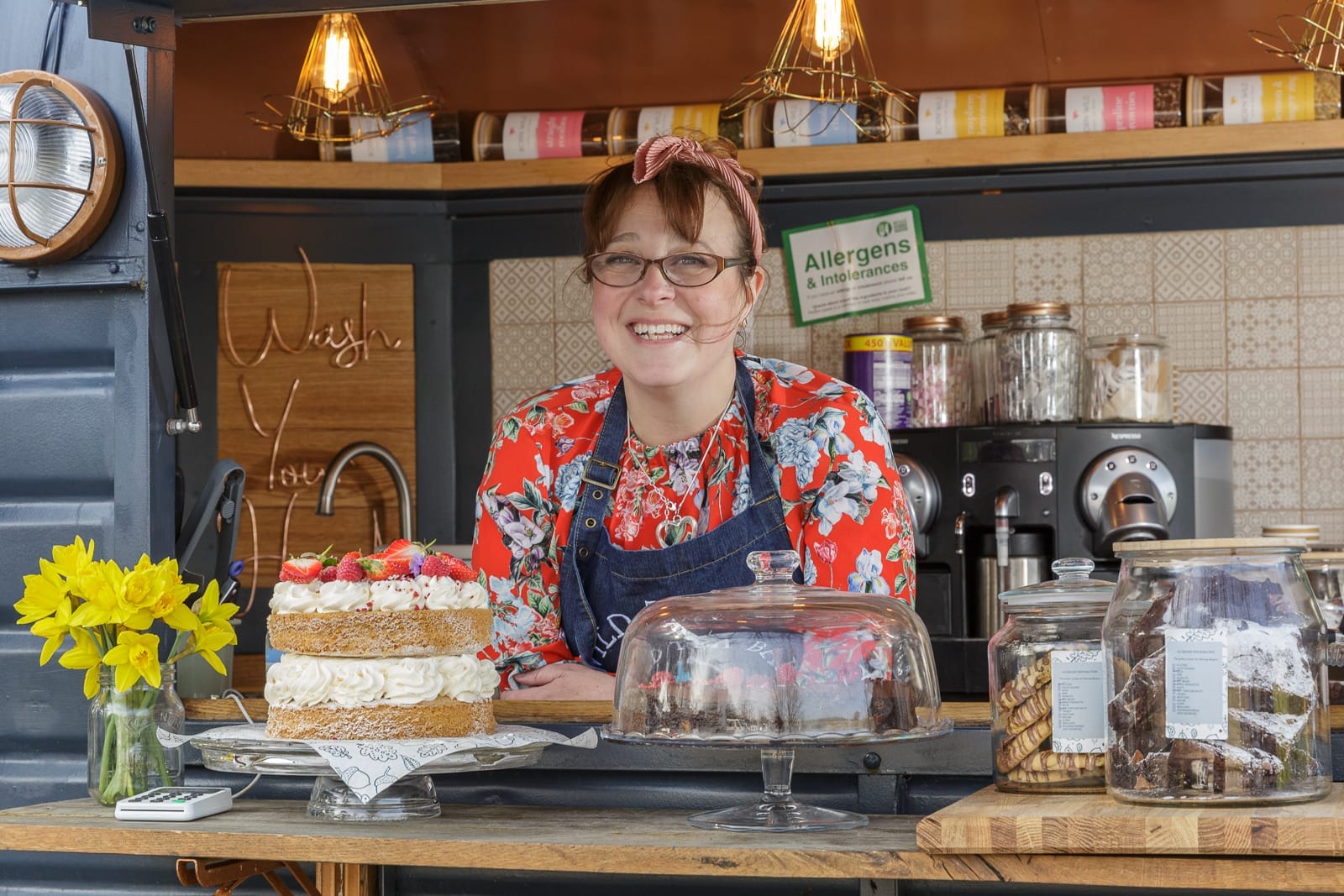 Could you introduce yourself?
I'm Diane and I own the Wild Tea Bar, which I started in 2019 in a Teepee in Peel Park [Clanfield]. Prior to that I was an early years teacher at Fareham College. I've always been a bit of a baker and was known for providing food for the office. Then one day I thought, do you know what? I'd really like to do this all the time, but what I hadn't accounted for was that it would go crazy. You know when you read those books, 'Rosie's Tea Room', or 'The Little Cafe by the Sea', it all sounds so simple and stress free.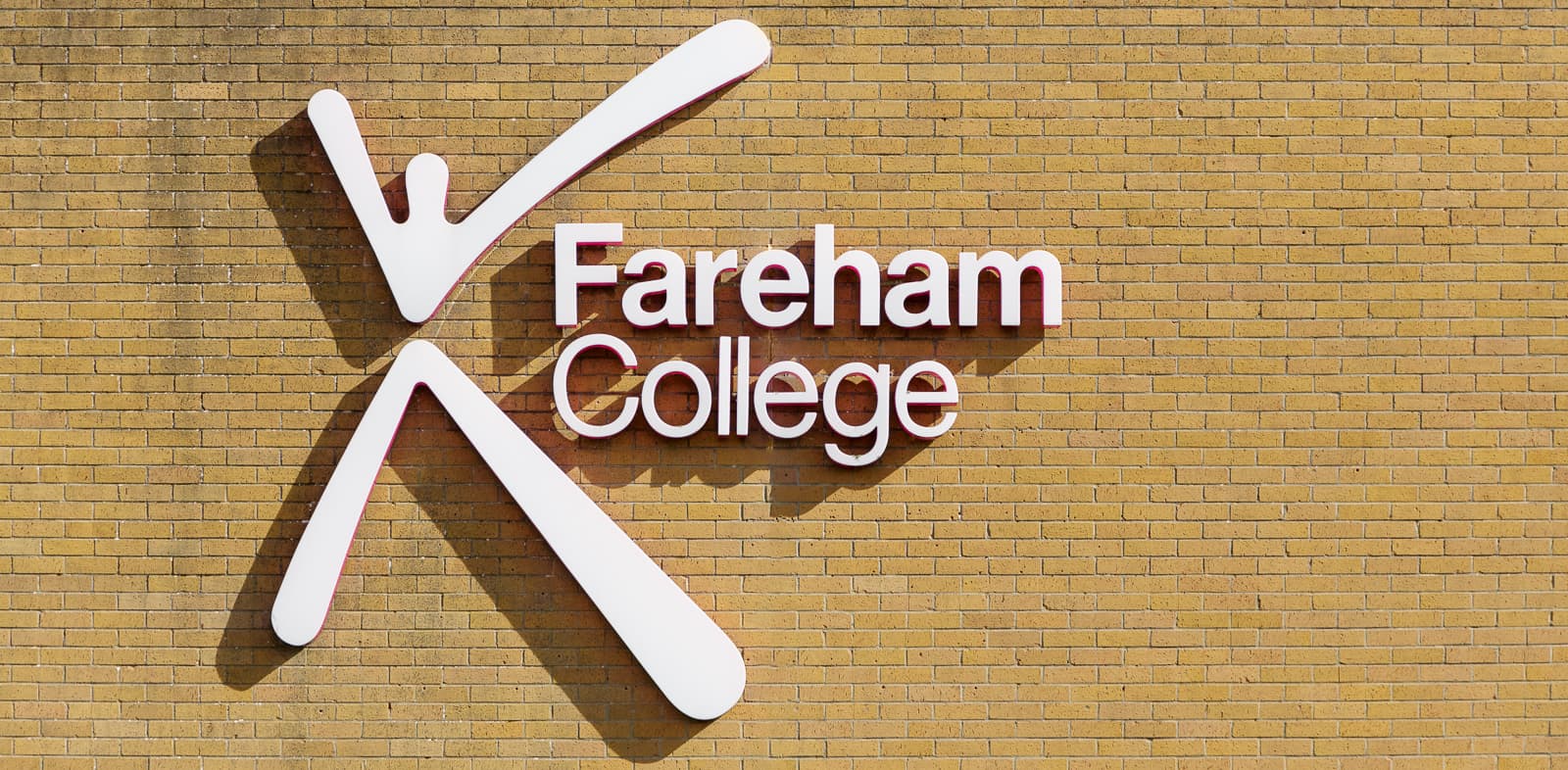 An idealised version of the world
Yeah, a sort of Readers Digest, easy read kind of thing. I read a story where there was this lady who upped sticks, moved to live in a lighthouse and ran the local cafe. In my simple view of the world at the time, the idea really appealed to me. Of course it's not like that and never has been.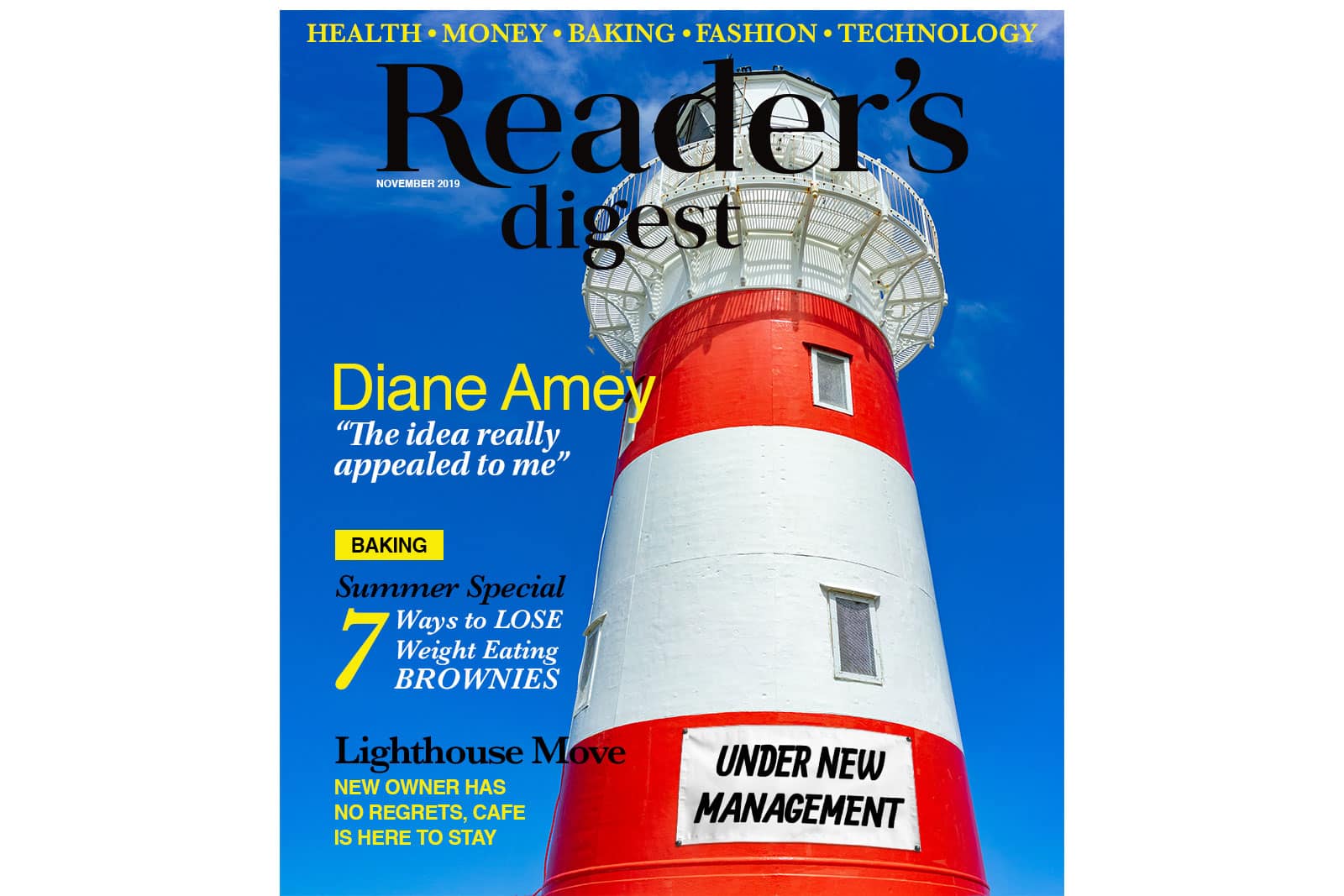 Have you always lived around here?
Yes. I've lived in Clanfield all of my life. My Mum and Dad still live in the house where I grew up. Lee, my husband is a serving Staff Sergeant in the Army, has three generations that have always lived here. He and I went to the same local school. So we've known each other since we were four years old!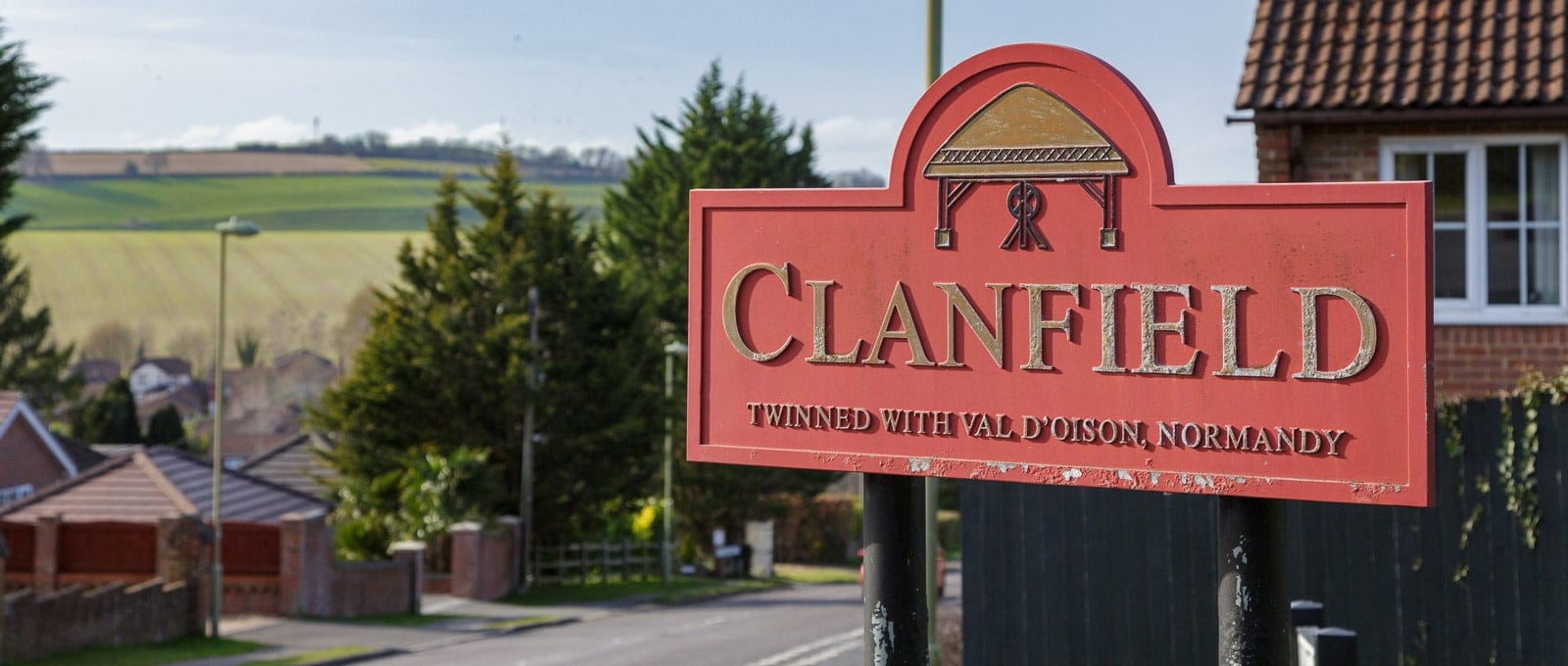 Yeah, people think that's kind of weird, which it really is. Especially as we didn't really like each other at school [laughs].
As well as a wife, you're a mum
Lee and I have two daughters and a son. Lucy the eldest is 18, Finn is 13 and Evie is 10. Finn and Evie are always at loggerheads with each other. Lucy just does what any 18 year old would be doing. She's very sporty and is preparing to study Sports Strength and Conditioning at University.
I started baking, fully-fledged, doing it every day, when Finn was born. I couldn't work for two years because his needs are quite complex and I needed to be around all the time. So it was a sort of mindfulness thing for me. He'd be asleep and it would be, what can I do now? I know, I'll bake a cake. At one point Lee said, you've really got to stop this, I'm putting on too much weight [Laughs]. Whenever we went to a friend's house for a meal, I would always take a cake. When I used to stand at football sidelines with my daughter, I'd always be the one that rocks up with a banana loaf for the mums. They'd be like, right, what have we got this week? So really it's just grown from that approach.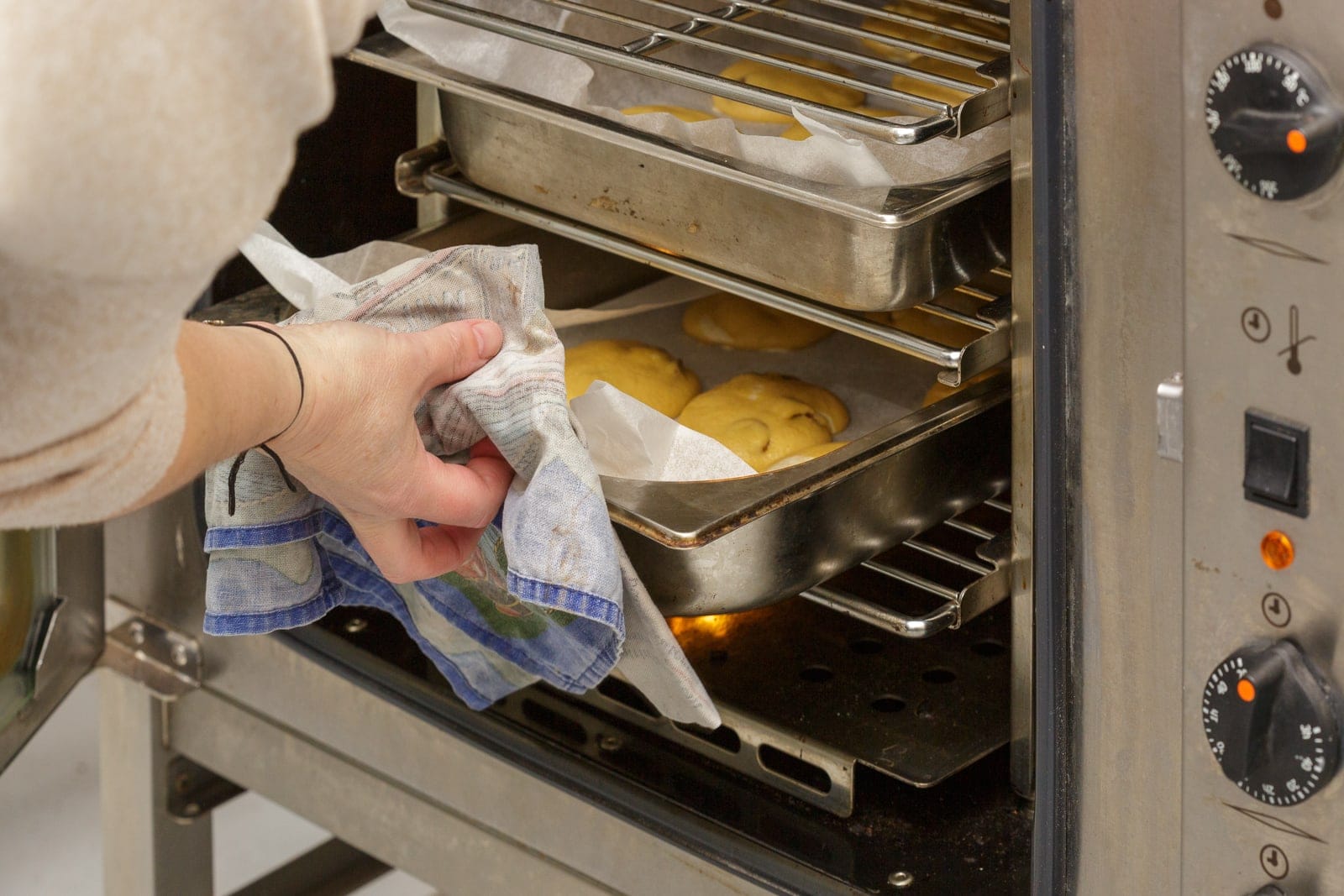 Daydreaming about living in a lighthouse, running a cafe and baking, teaching wasn't a long term career then?
I think that I'd reached the point with teaching where I was good at it, I loved it, but it wasn't fulfilling me any more. I'd been doing it for fifteen years, since Lucy was three.
I think the catalyst was that Finn was due to start senior school, and I knew that he was going to need me to be around a lot more. With my teaching job it was fixed hours and I was aware that I would need more flexibility; time off at short notice and such like. It would have meant putting extra work onto colleagues, which is not fair. I'm very conscious about that sort of thing. So I needed to find a way around that.
And that solution was to change career?
I've always challenged myself. I'm not a 'sit down and do nothing' person, forever busy, always on the go. I think it's a family thing really. My mum and her mum were that way as well. Charlotte, who works with me, she's the same way as well. Even when I was still teaching I was a Parliamentary Ambassador, I was on various charity boards, always doing something extra. It was during the latter part of my time as a teacher that I first encountered Forest School Learning.
What's Forest School Learning?
It's where students of all ages learn outdoors. I'm due to start a six-week program with a friend of mine who runs her own forest school and, all being well, I'll be fully qualified by the end of this year.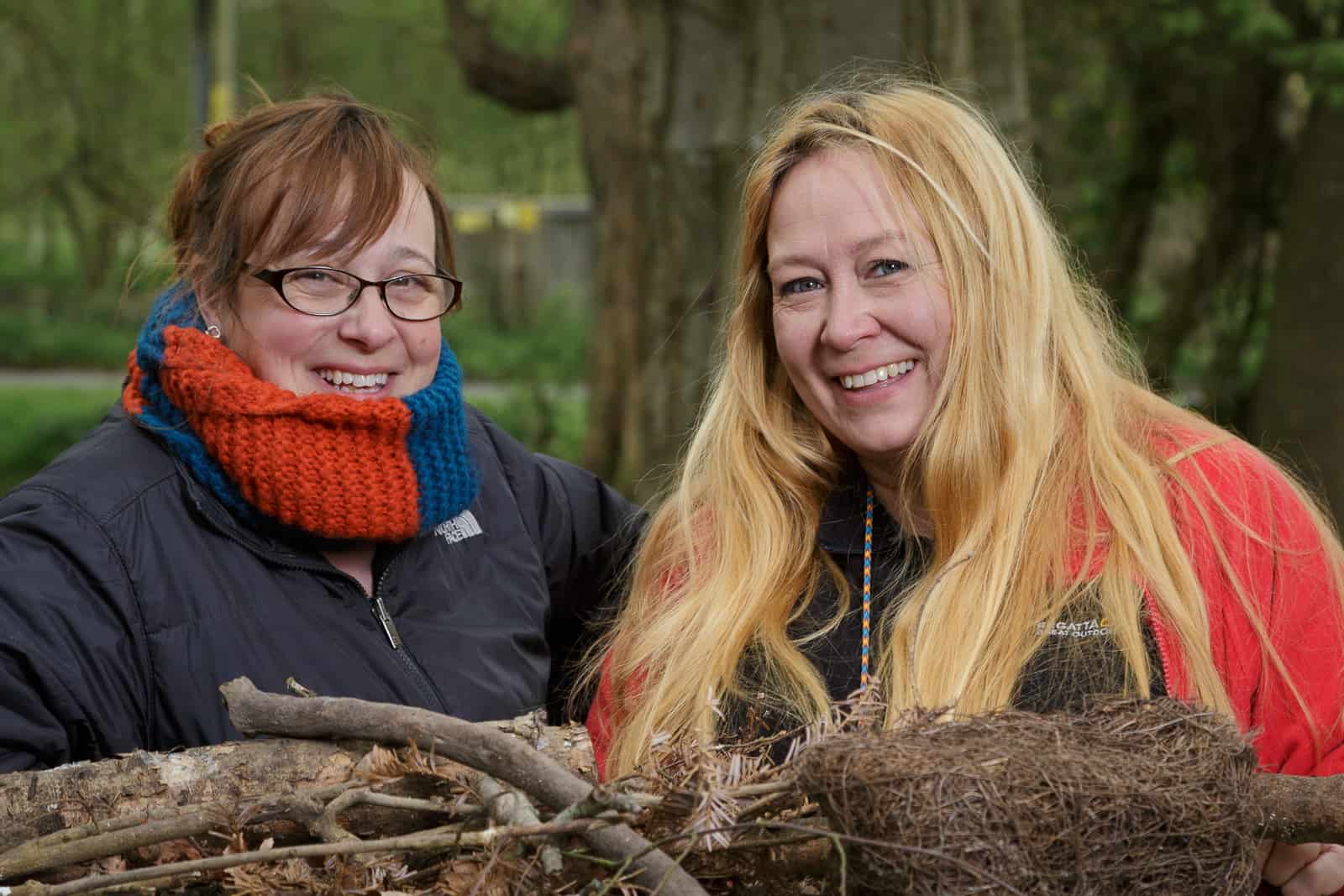 It's such a good thing. I started the training when I was still a teacher at Fareham. One of the first things that we had to do was go and sit underneath a tree with a cup of tea and switch off. I found it really difficult. I was sitting there thinking about what I was going to make for the evening meal, what my classes were for the following week, all the usual distractions.
Forest school is an outdoor education delivery model in which students visit natural spaces to learn personal, social and technical skills [Wikipedia]
That's when I had my eureka moment really. I realised how much everything was encroaching on what it meant to be me and decided I needed a change.
How long have Forest Schools been around?
Years. The idea originated in Scandinavia and first appeared in the UK in 1993. A group of nursery nurses at Bridgwater College, Somerset, went to Denmark to look at the pre-schools system. They were so enthused by what they saw, that they started their own 'Forest School' back in the UK, with children attending the college creche.
Where does your training take place?
There are lots of training centres around the country. I do mine through the Hampshire and Isle of Wight Wildlife Trust, in Swanwick Lakes.

I'm still doing the training now because COVID hit us in the middle of mine and I couldn't carry out the volunteering part, which involved visiting schools etc.
How does the Forest School fit in with The Wild Tea Bar?
The original idea of the tea bar was that we were going to have The Wild Tea Bar with nature activities alongside. Whenever we pop up with the Tea Bar, we provide 'Den Kits', bug hunting kits, tree and bird identification books. It's all sorts of things for kids to do outdoors; we don't charge for it.
Although Forest Schools should be for everybody, not everyone has the opportunity to attend one. My kids were lucky in that they had one in the grounds of their school in Horndean. I feel that the children who don't have the access, for whatever reason, are those that would probably benefit the most. So I want to do my bit to make up for that in some small way.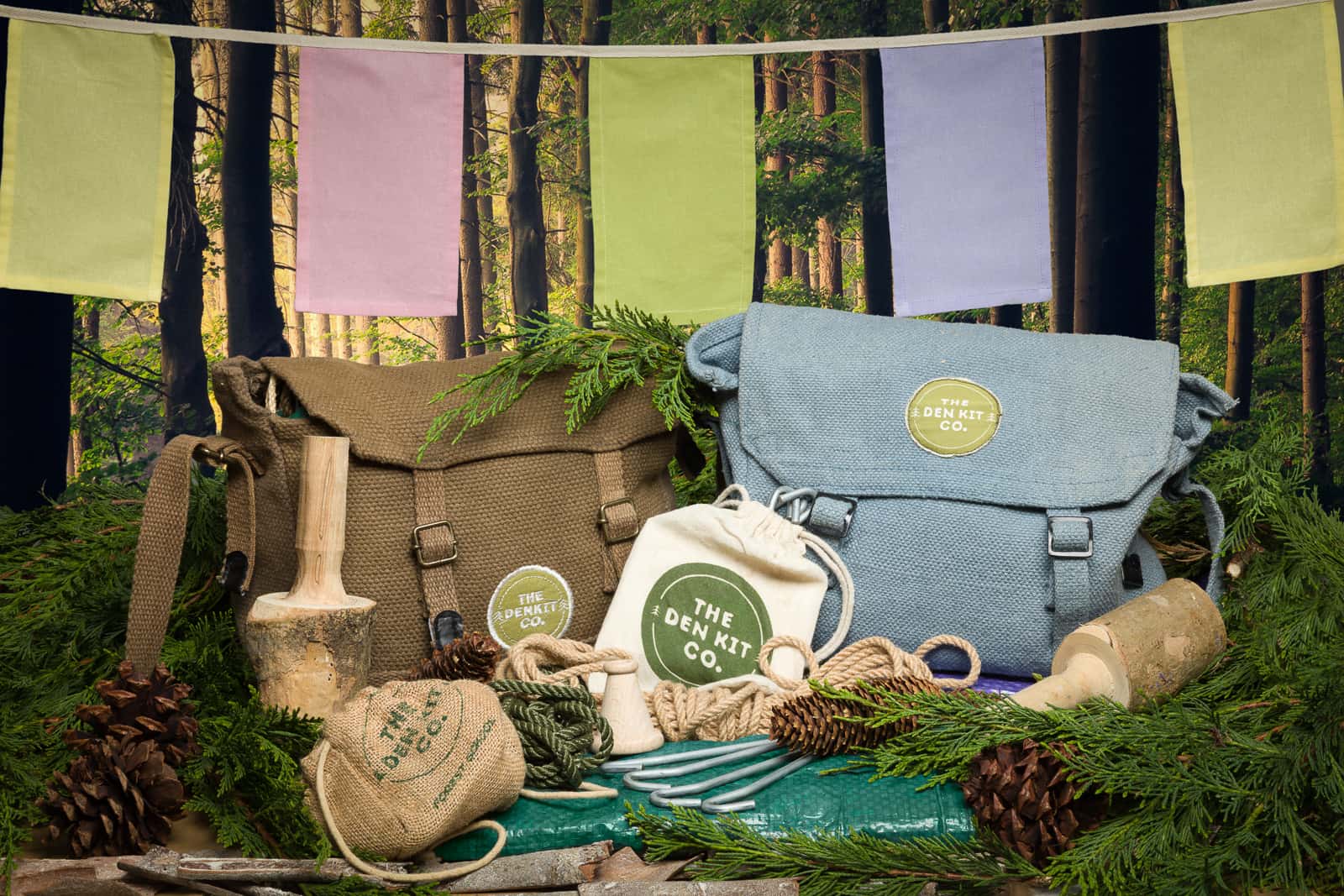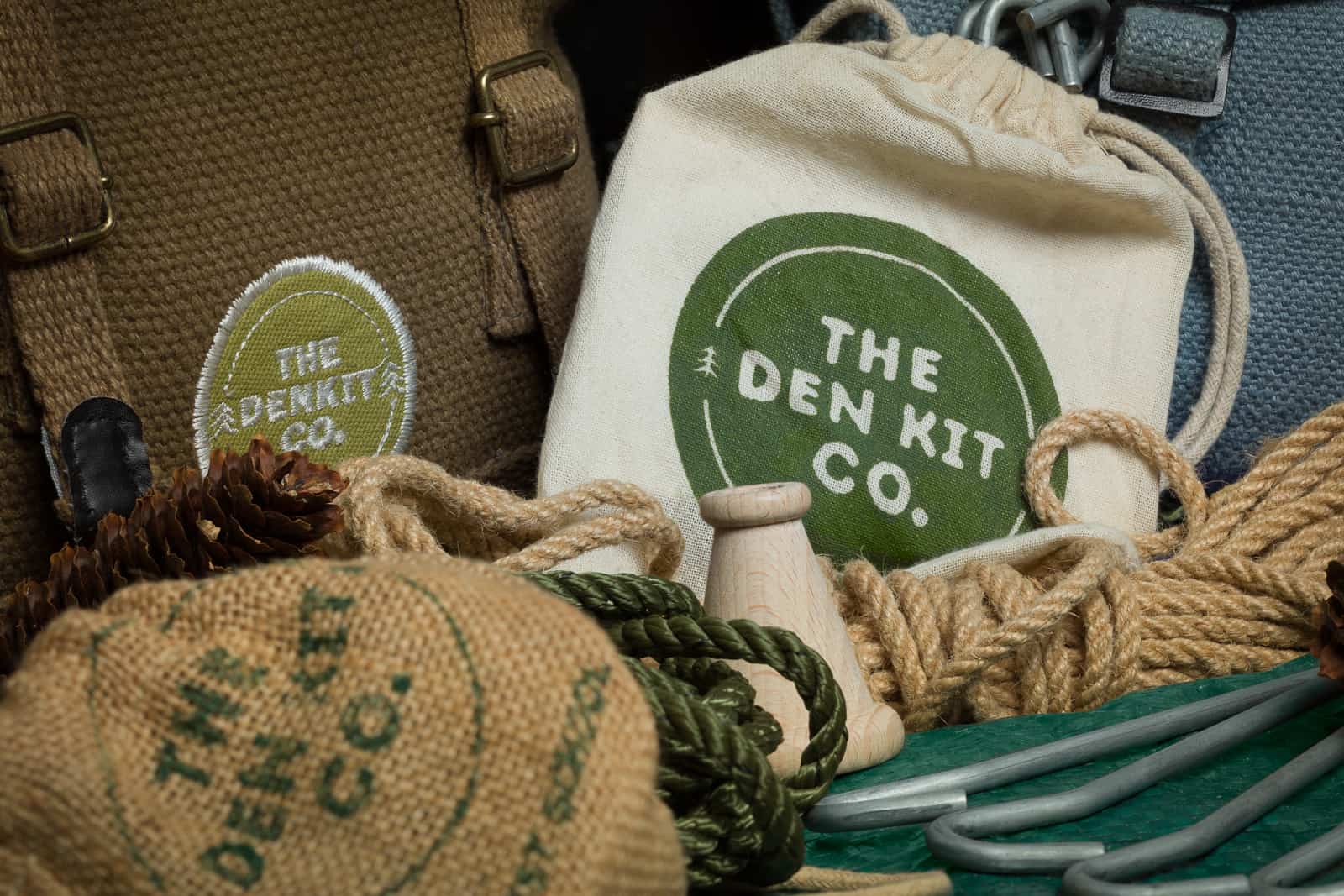 Is this a full time thing for the children?
No. For example, the school that I'm about to train with [Cheriton Primary School], their year five and reception children attend once a week. But it differs depending on the school, the location, and the facilities.
What's the aim of your training?
It's a six-week program with the emphasis on observation. The children have different schemas and behaviours for learning about the world they live in and their environment, these are developed through play.. They could be building things, working out how to move something from A to B, exploring the habitats of insects etc. Lots of different things in the natural world, which can be used to fire a child's imagination, give them confidence or build on social interaction and teamwork skills without labelling it as that. The role of the teacher is to observe how the children are responding to opportunities available to them, listen to the language they are using and encourage actions without the usual pressures of the classroom.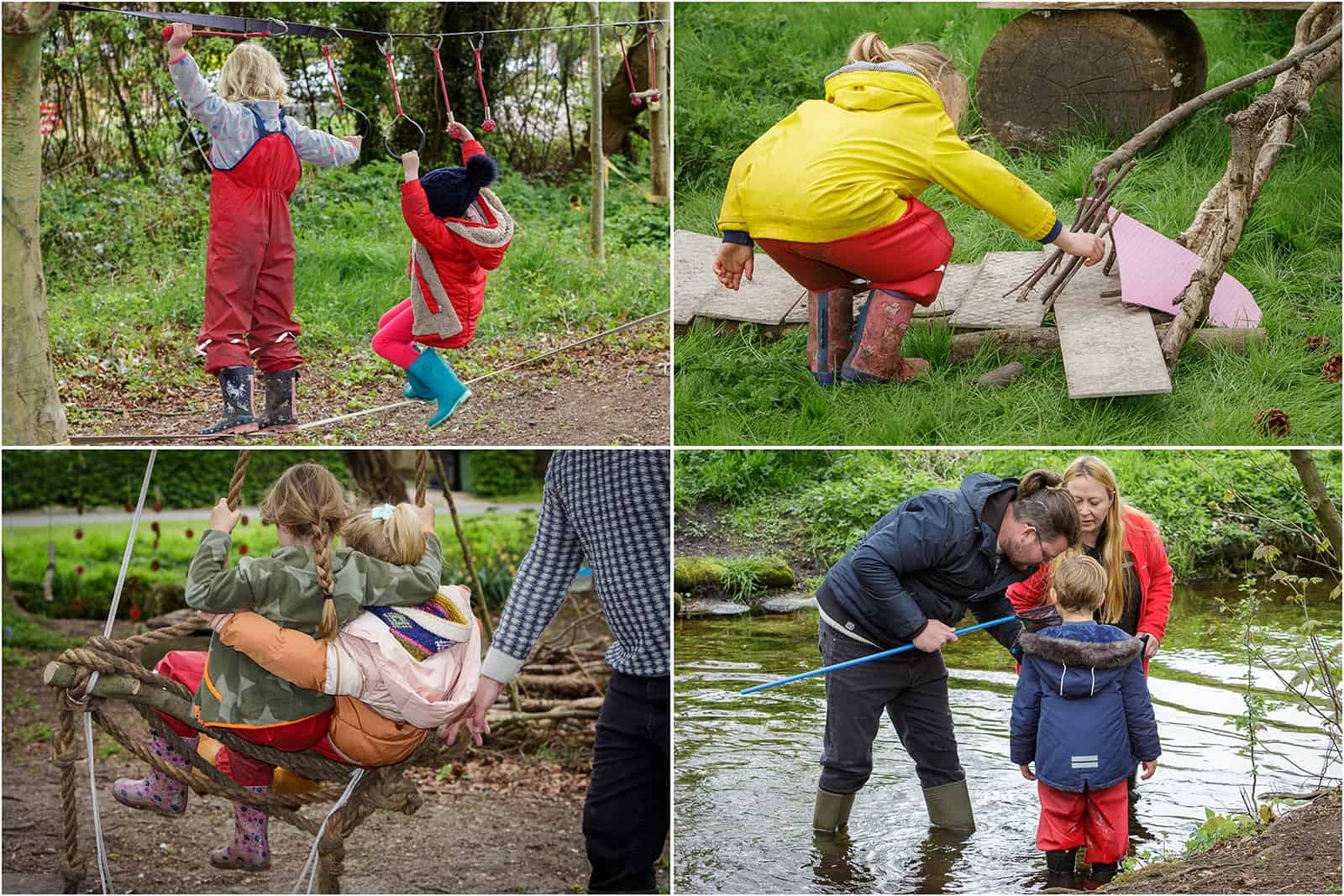 Not feeling that they have to perform?
Or to even be under pressure to answer questions. If they don't know the answer to something, it doesn't matter because it's not a test. The idea is to help them to think through a problem or task and deal with it in their own way. A process of learning rather than a product approach that we regularly see in the education system.
What age range does Forest School cater for?
Any age really. At Swanwick Lakes they also have a special needs program. For adults there are things like Forest Bathing, Yoga and Meditation and this is available all over the uk. I quite like going to our local woods, taking a cup of tea and a book, and just sitting under a tree, switching off from the rest of the world for a couple of hours. That's really where the concept for The Wild Team Bar came from.
Sitting under a tree with a cup of tea?
[Laughs] It was the idea of getting families more involved with the outdoors, combined with my passion for baking.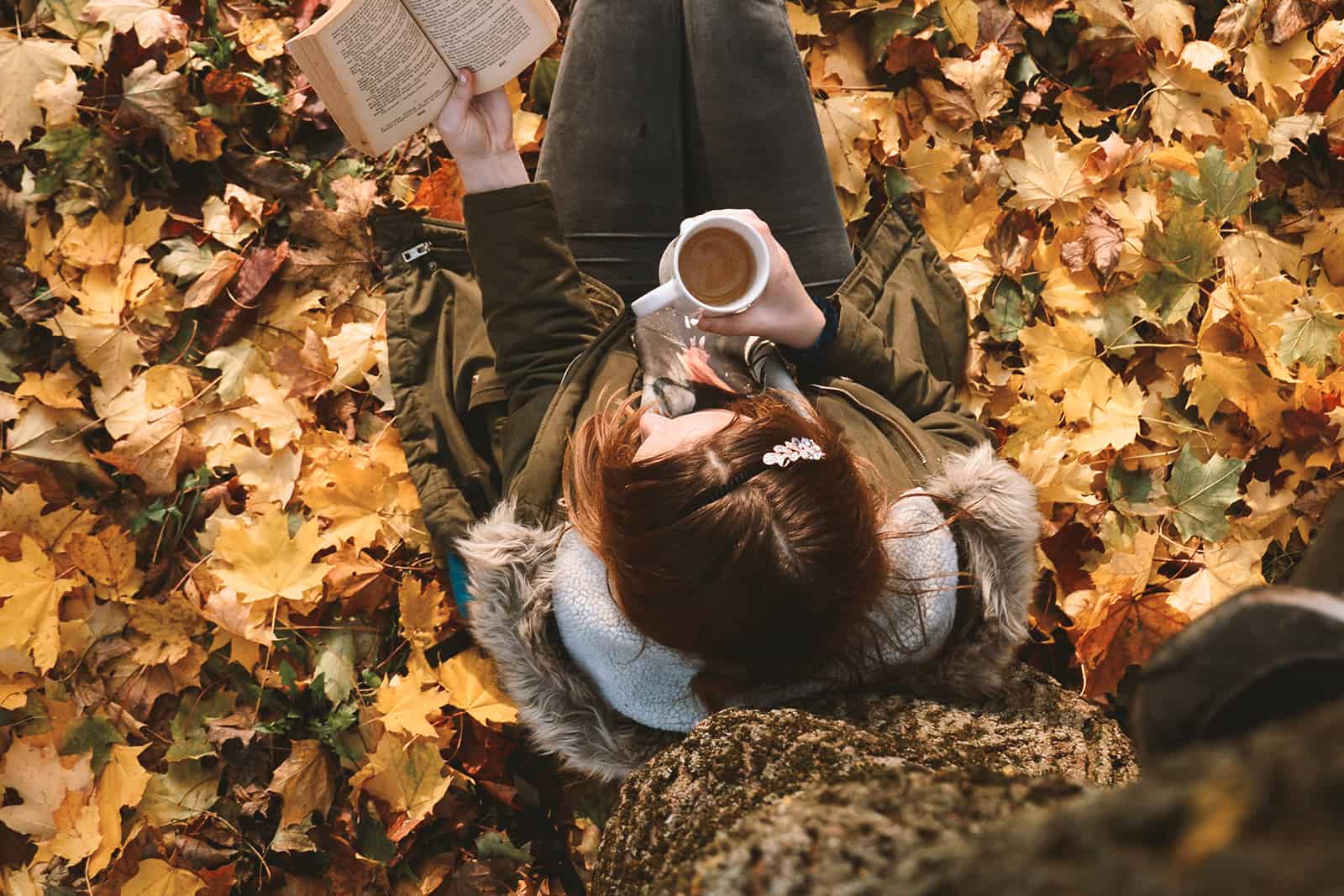 And now the baking has taken on a life of its own?
It's really strange. We've become this massive brownie making business, but that was never the intention. I make a great brownie, but It was by accident.
I'm sure it's not by accident?
Oh it absolutely was. Our first pop-up teepee event was at Peel Park [Clanfield]. I went to the council and said, 'I want to open a mobile cafe, working out of a horse box and bring it to the park'. To my surprise they said, "OK, we'll give you a trial".
The only problem was that I didn't actually have a horse box.
The only problem was I didn't actually have a horse box! I didn't know if I wanted to buy one yet, until we had the proof of concept. So I asked if I could use a tent to start with. Not just any old tent of course; a nice bell tent. The Council said yeah, yeah, that's fine. So that was our green light. We took the espresso machine out of our house along with the kettle, and I borrowed a big Burco [large hot water boiler] from work. I got my kitchen certified for baking and went for it.