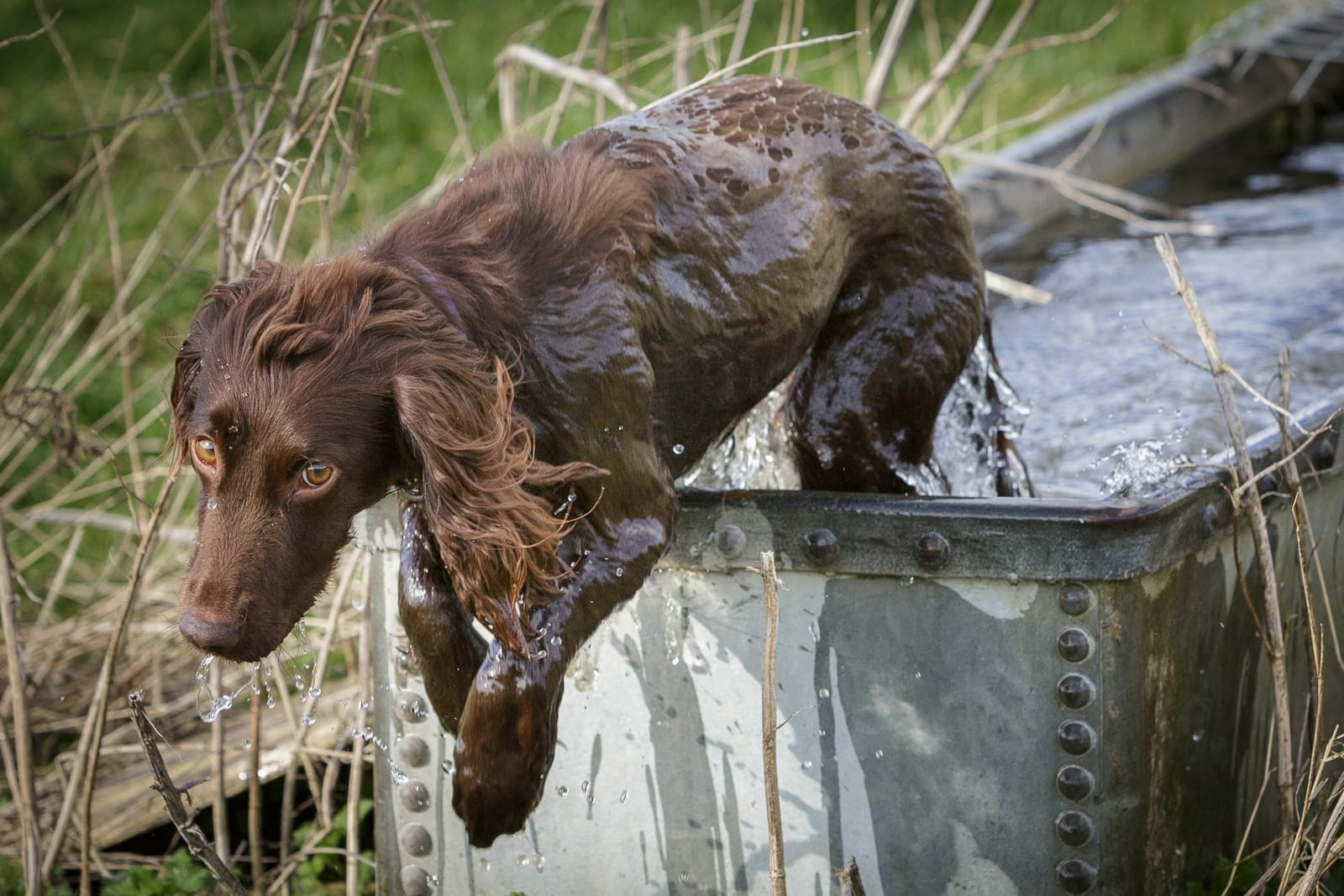 Do you get asked to teach dogs to do tricks?
Sometimes, to a dog, all training is tricks or games. I sometimes train tricks, but they usually have an alternative function such as confidence or relationship building, but tricks on their own aren't going to save your dog's life. Being able to walk calmly with you along a busy road, or for them to return to you when asked, is a lot more important in safety terms.
Is that what's called behavioural?
It's all behavioural, but I'm not a behaviourist. They tend to specialise in aggression, reactivity or guarding and other behaviours that could affect others as well as themselves.
I suppose you're constantly learning?
Absolutely; I never stop. Right now I'm doing an online three year Dog Behaviour course, but it's to further my own knowledge, not so I can become a behaviourist. It all adds to what I can pass on to other people as well.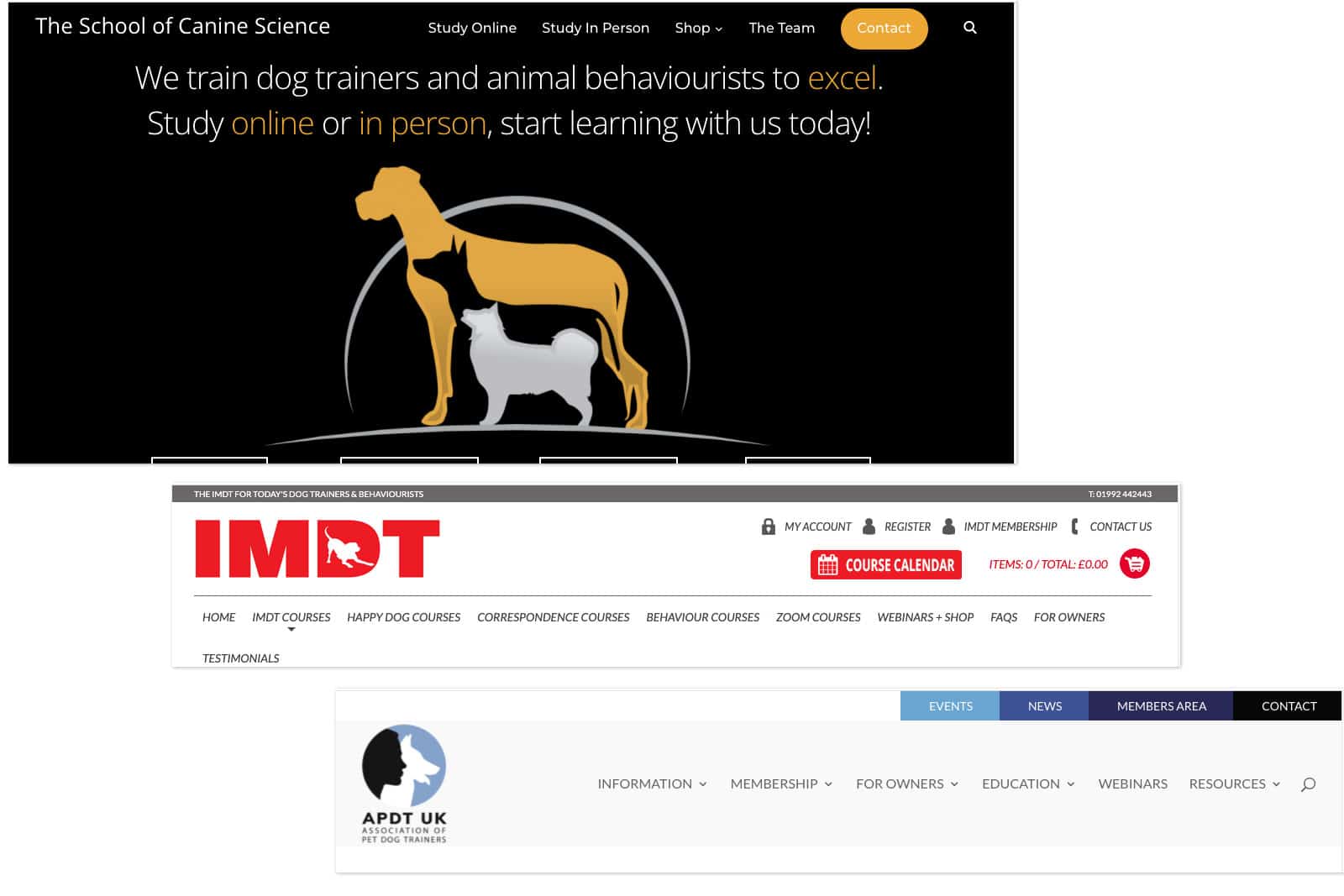 If someone came to you with a particularly aggressive dog, would you take them on?
No. I would refer them on. I have a network of trusted friends. trainers and clinical behaviourists, locally and nationally, who I will refer to for specific problems outside of my skill set.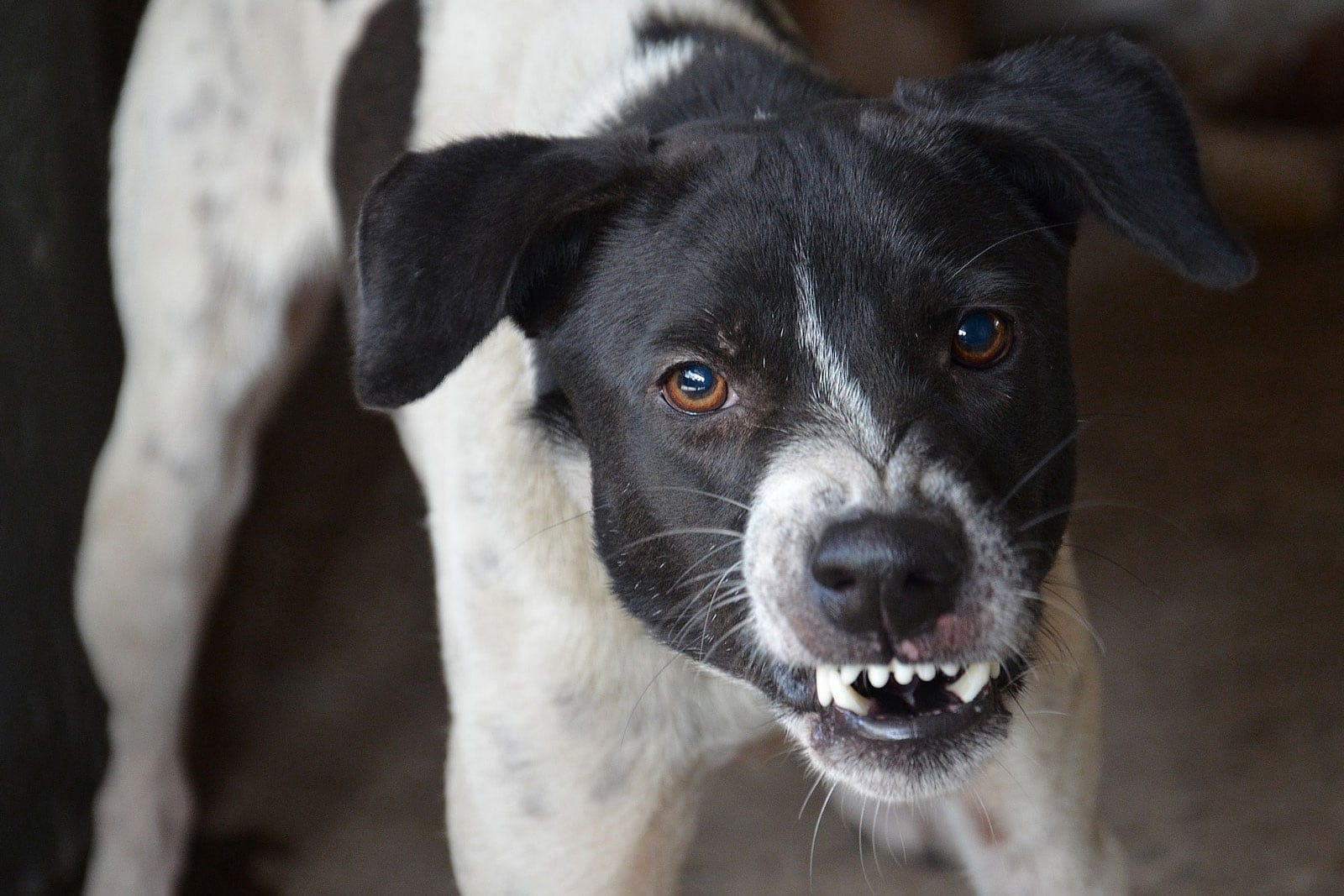 Does that happen very often?
Not really as I don't style myself as a behaviourist. The most recent problem that's cropped up is dogs with separation anxiety. Families who bought a puppy during the pandemic lockdowns, and are now returning to work full time, have young dogs that are very confused. The dogs went from having near constant attention for two years, down to being left alone for long stretches of the day.
So there are trainers who deal with that particular problem?
Yes. I know several separation anxiety specialists. It's a skill in itself and often quite a long process to get the dog adjusted and I'll refer the client to them.
Are working dogs more intelligent?
More driven I think. They're differently wired. They've been selectively bred so they have more of a drive, hunting skills, or whatever is required for doing a particular job. Humans have spotted the dogs that have the temperament and abilities that they want for their job and have bred them accordingly.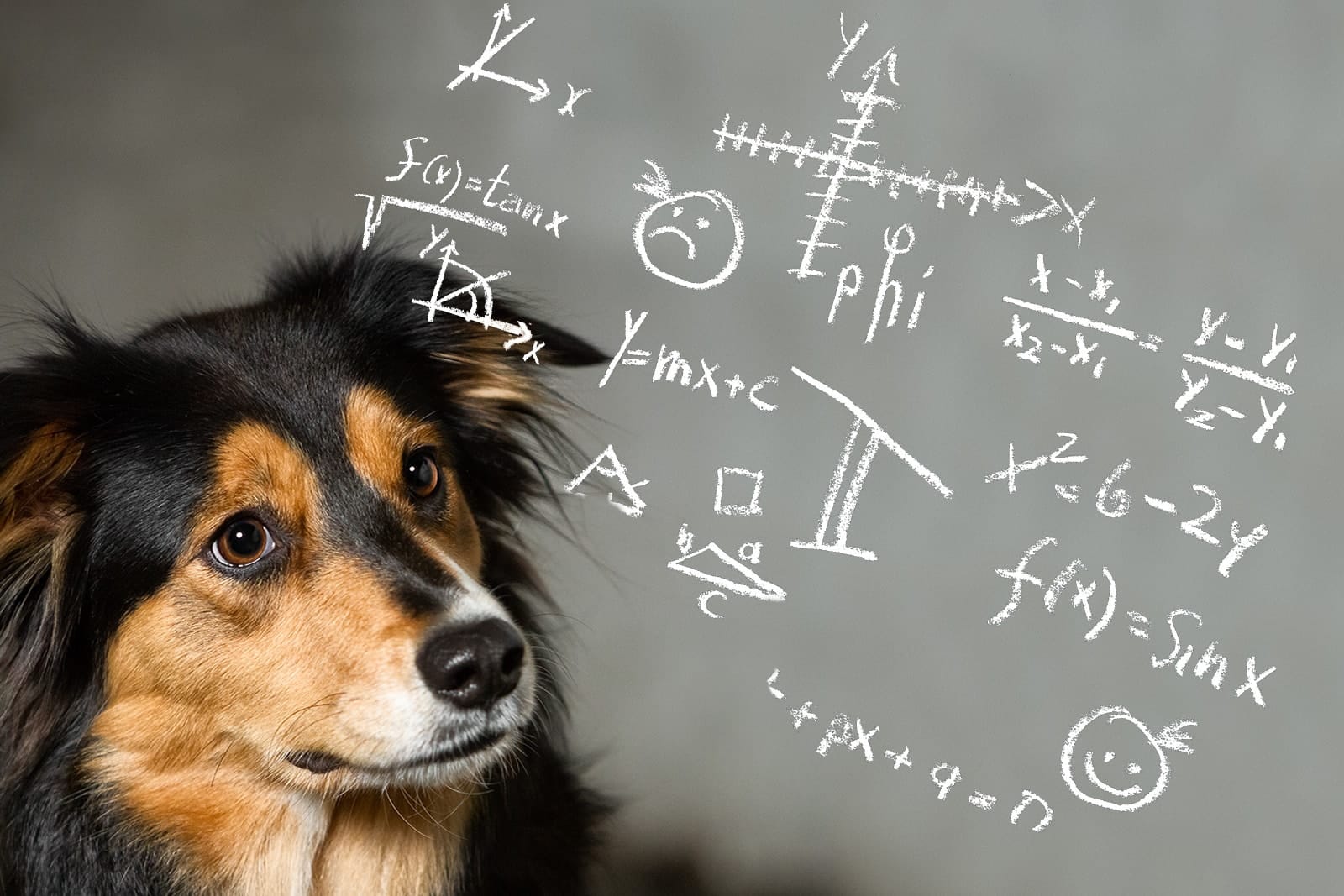 I suppose all breeds have their own pros and cons.
Working dogs are higher maintenance in that they need to work when awake. They're not lap dogs as such, Cleo has a split personality. When I am busy or walking around, she's all hyper and, 'what's happening next, what's happening next?'. But then, when I sit down for the evening, she'll curl up next to me and won't move until bedtime, fast asleep, doesn't move. But when she's 'up' it's constant heckling.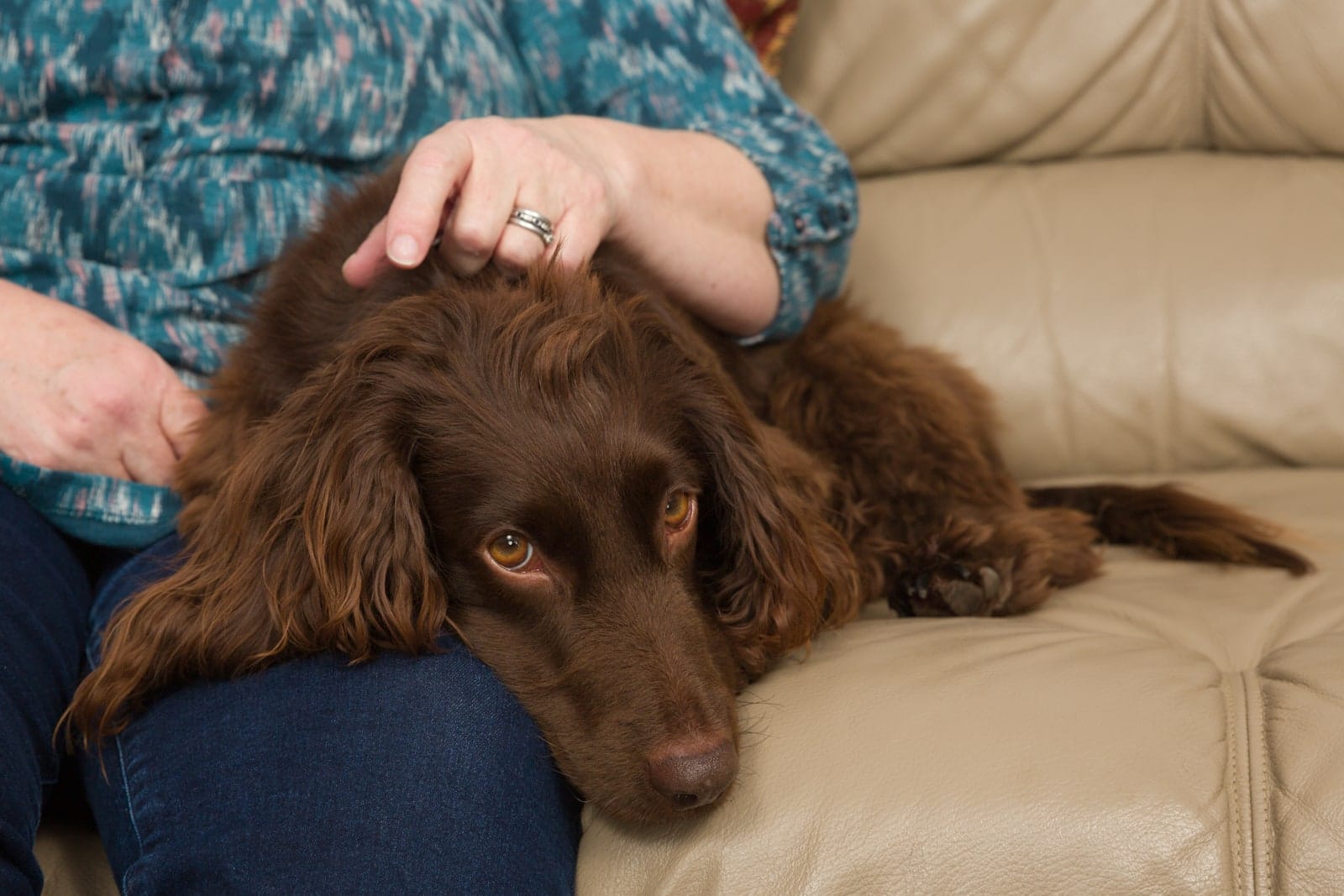 Is it safe to assume that you have a favourite breed?
[laughs]. We ALL have favourites, it is natural to be drawn to a particular look, breed or personality. If you ask any dog trainer they will all say the same thing, 'we love all dogs' and we genuinely do. The real question is which would I choose to live with. I'm the same as anyone else. If you show me a puppy, no matter what the breed is, I'll go to mush. I go all soppy and start speaking in silly voices even though I should know better. All dogs are individuals, but just like in the human world, we make a choice on who to settle down with. They may look nice, but they might be too high maintenance or active for my lifestyle. Like a posh car, I like the look of them, but I wouldn't want to own one.
I have recently pivoted from being a general dog trainer to specialising in working type dogs such as spaniels and terriers. They're my passion. I've had those two breeds most of my adult life as pets, so I'm really in touch with them. I also feel that, as a business, I have to move with the times. I think that I need to offer something a bit more niche, something where my experience and knowledge can really be used to its fullest.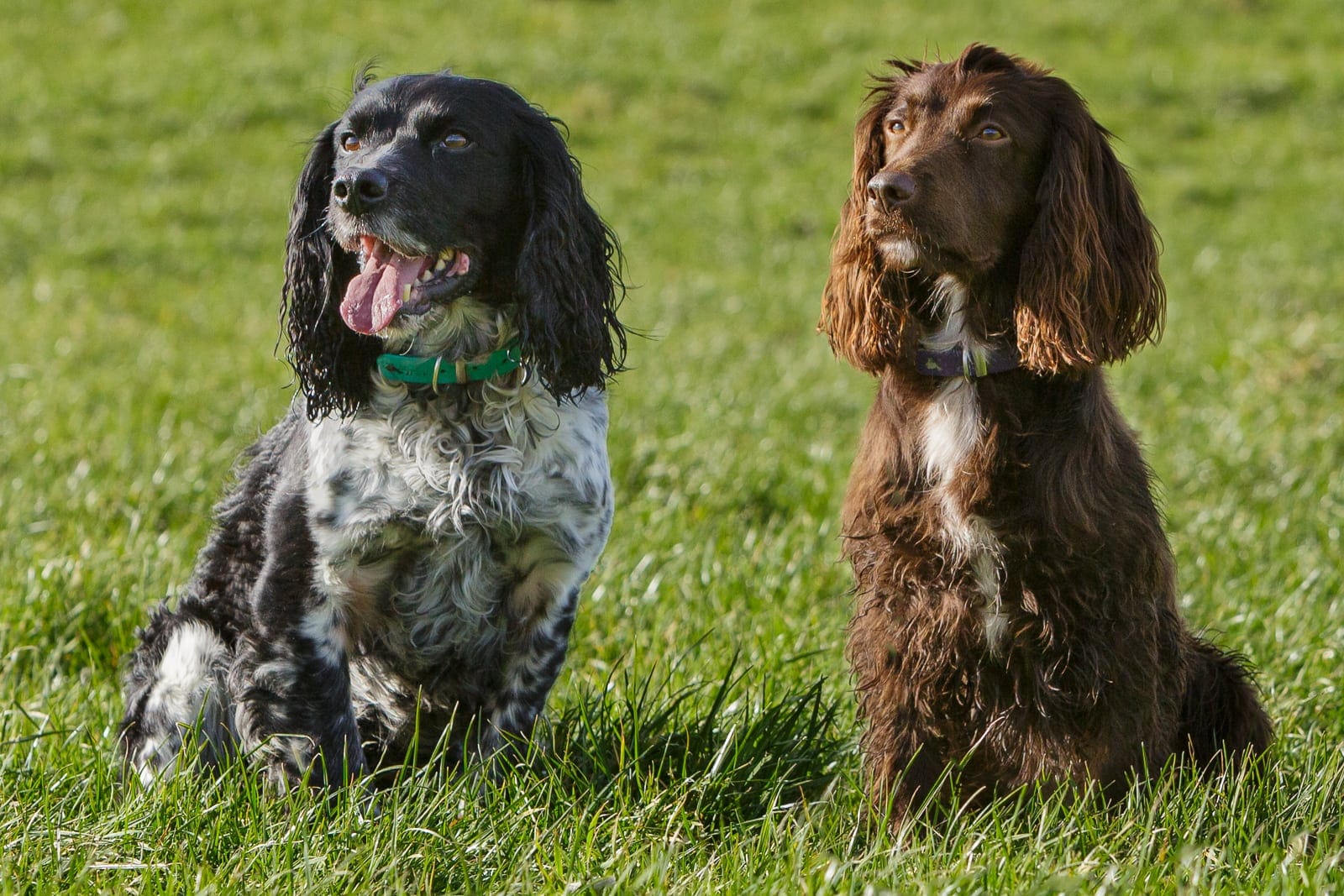 Do you have sessions every day of the week?
Monday is an admin day, I work all day Tuesday, Wednesday, Thursday. Friday is my day off and I work every other Saturday morning. Sunday mornings are my Hoopers classes.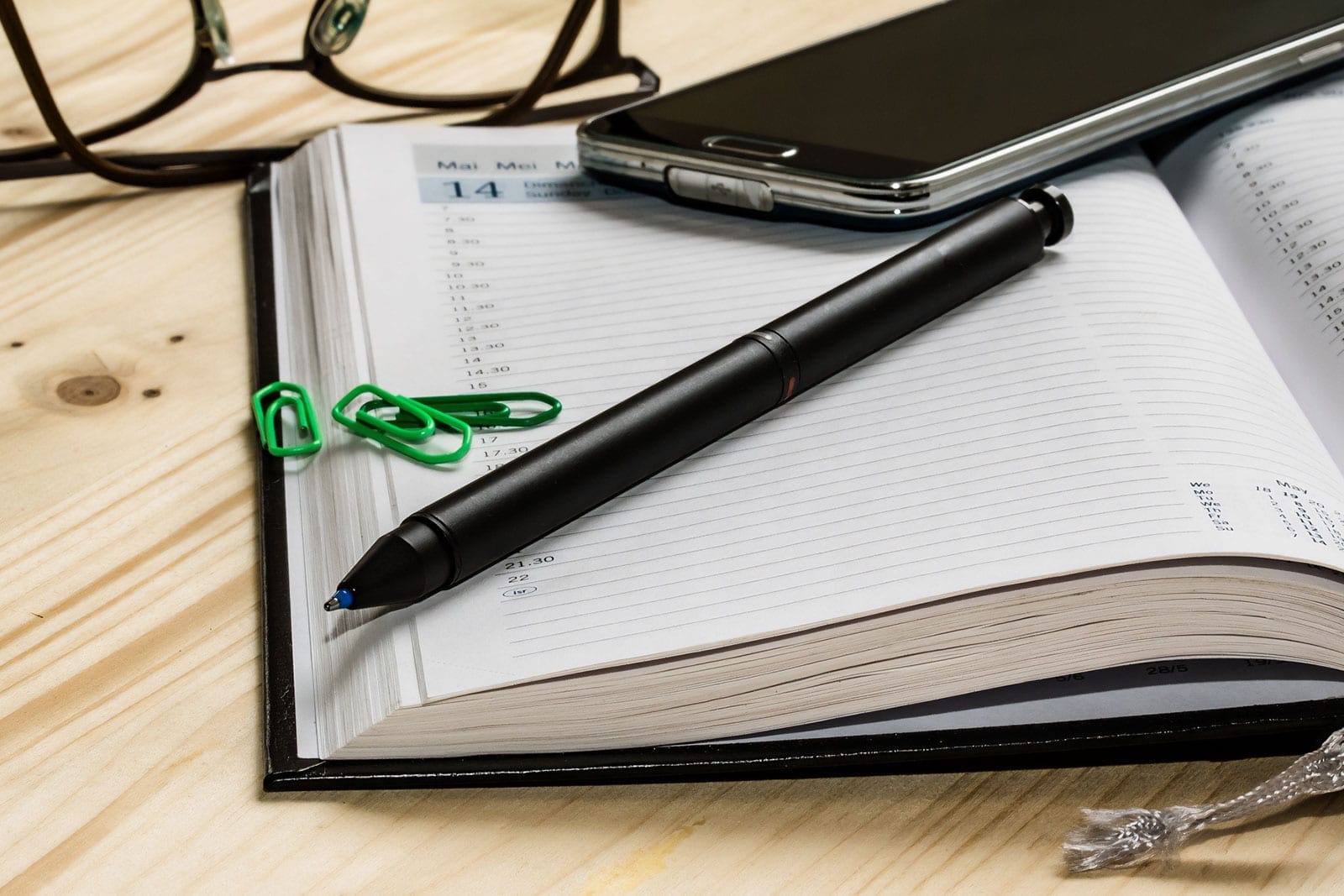 It's with the clients that have been with me for ages. Actually it's more of a social thing. We have a good laugh and joke. It's like Dog Agility, but all on ground level with no impact, sharp turns, climbing or stress on their joints.
Read the Weekend Passions story on Dog Agility here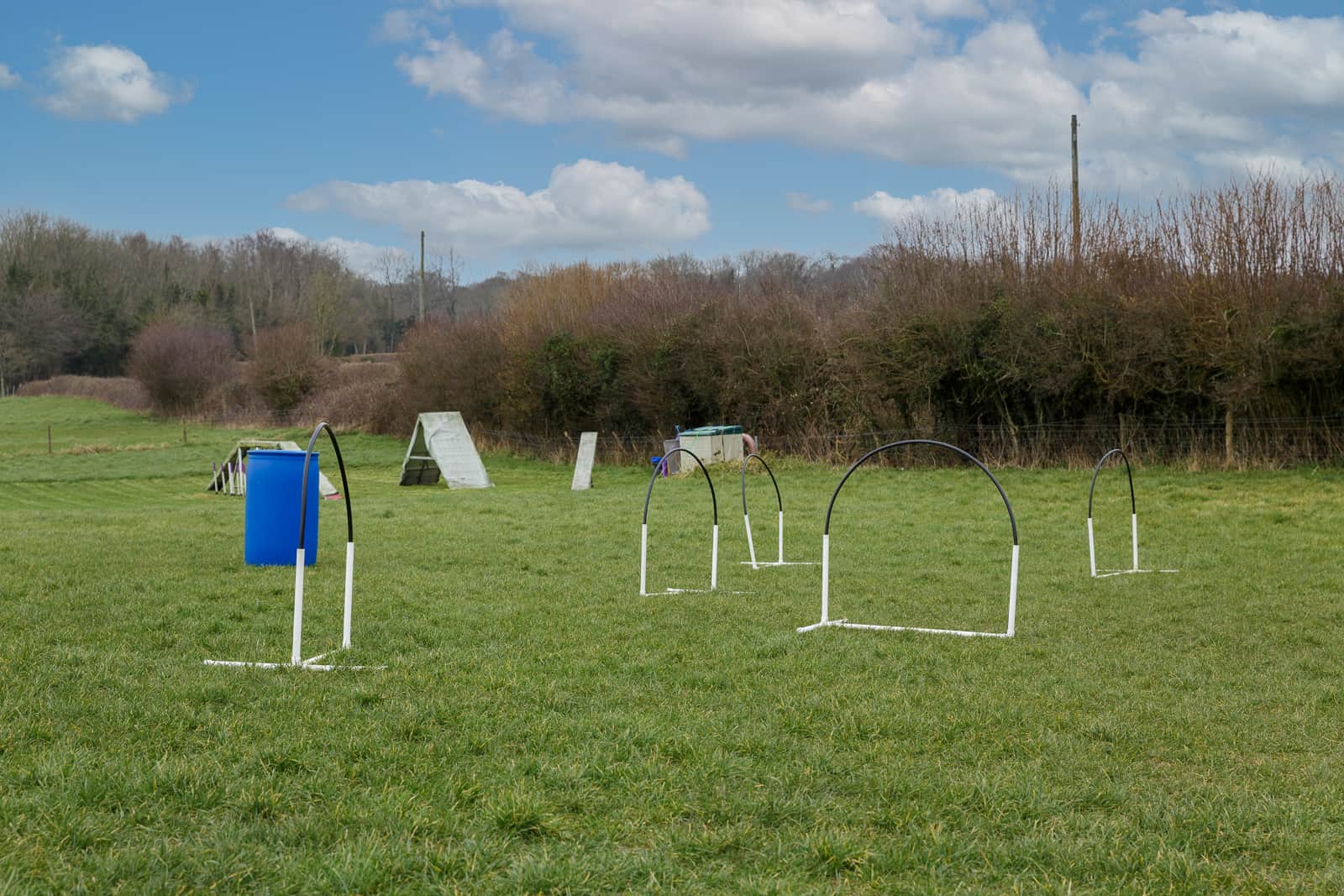 Is this for fun or part of the training?
Both. The courses have hoops, barrels and tunnels. In Agility the handler runs with the dog, in Hoopers the handler should aim to stand in the middle of the course and direct the dog, as they are unlikely to be able to keep up with a free running fast dog.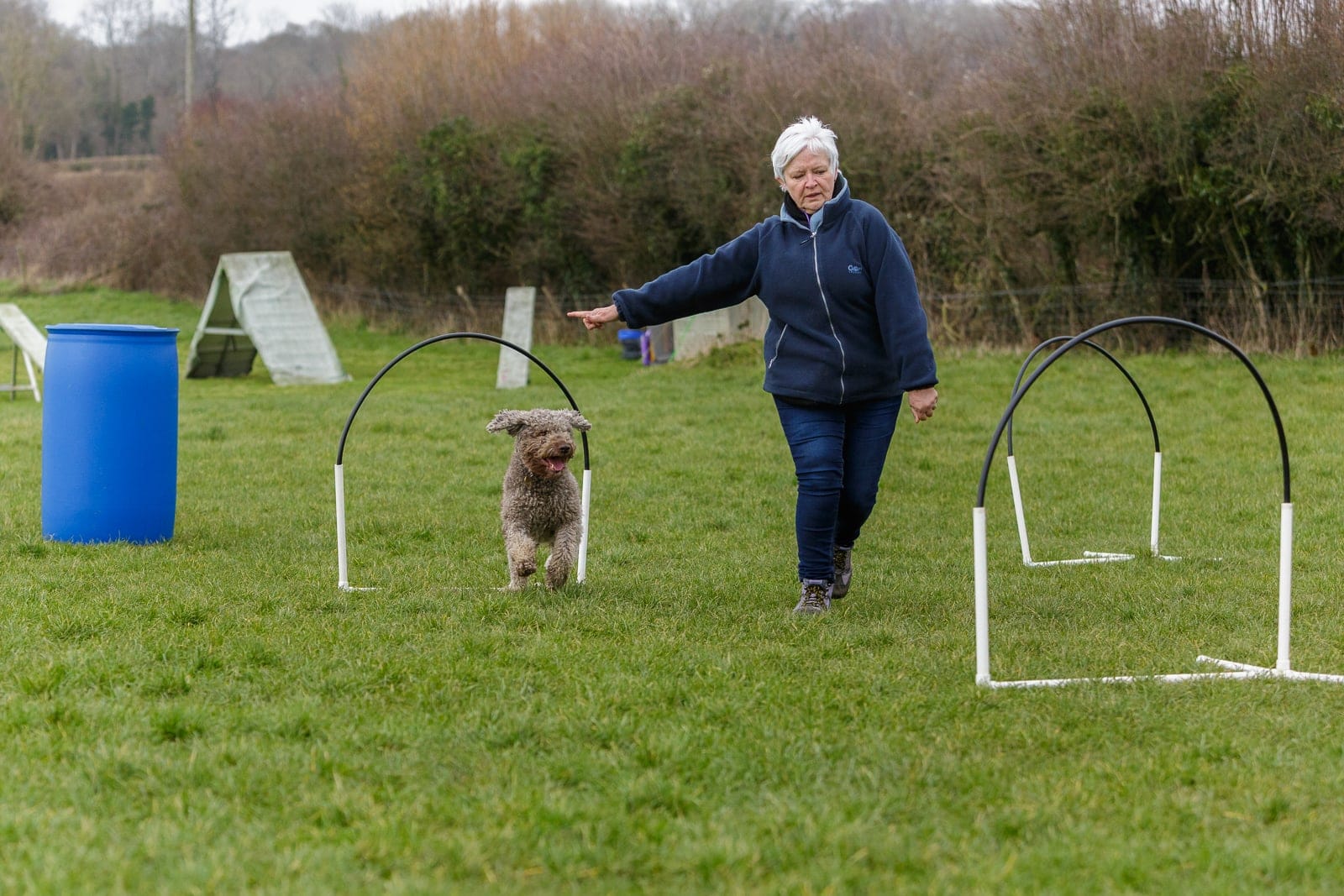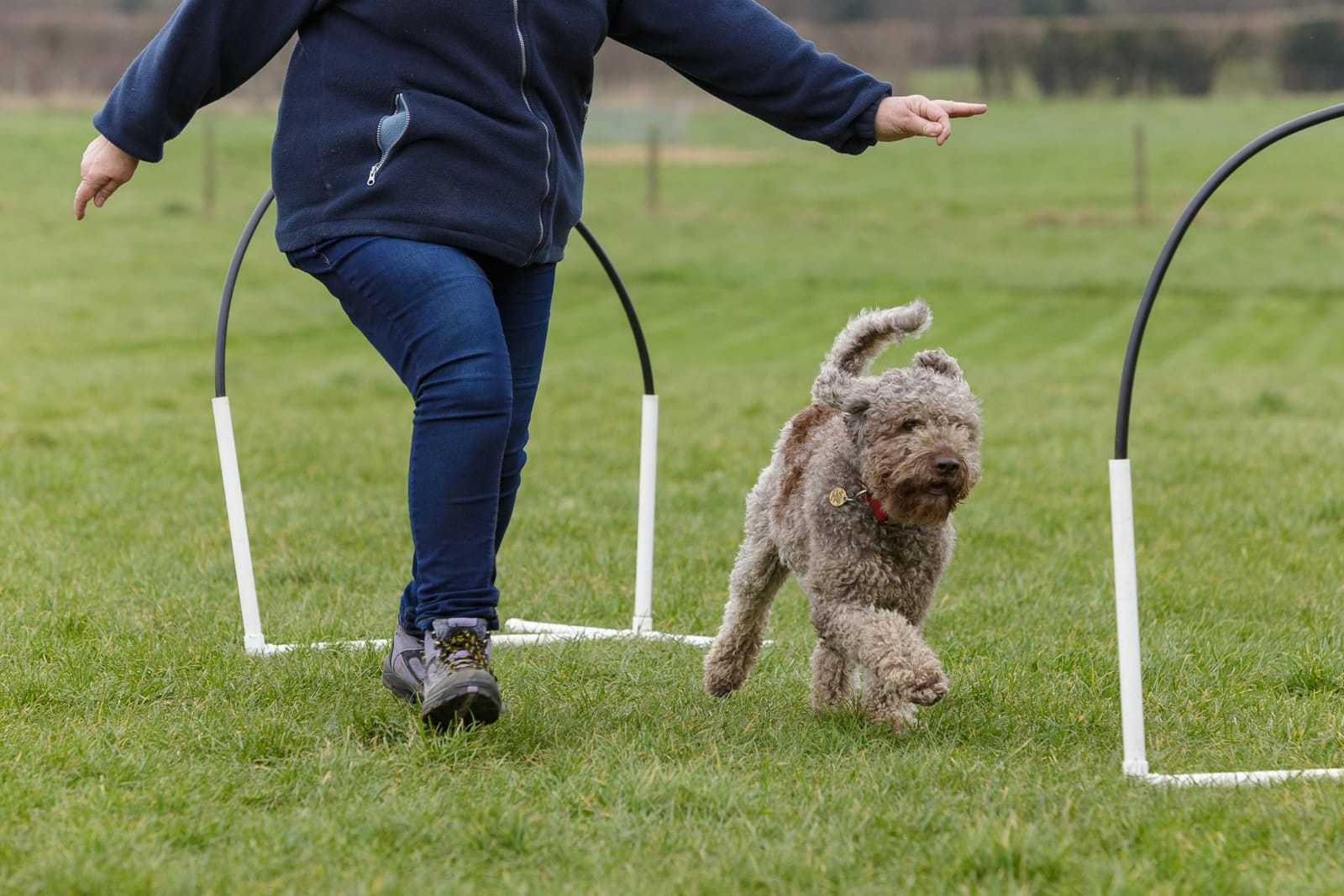 Is Hoopers a recognised sport?
It is now. In the last five years it's become popular in the UK. It started in America then spread to Holland and Germany before a wider take up in Europe and, eventually, here.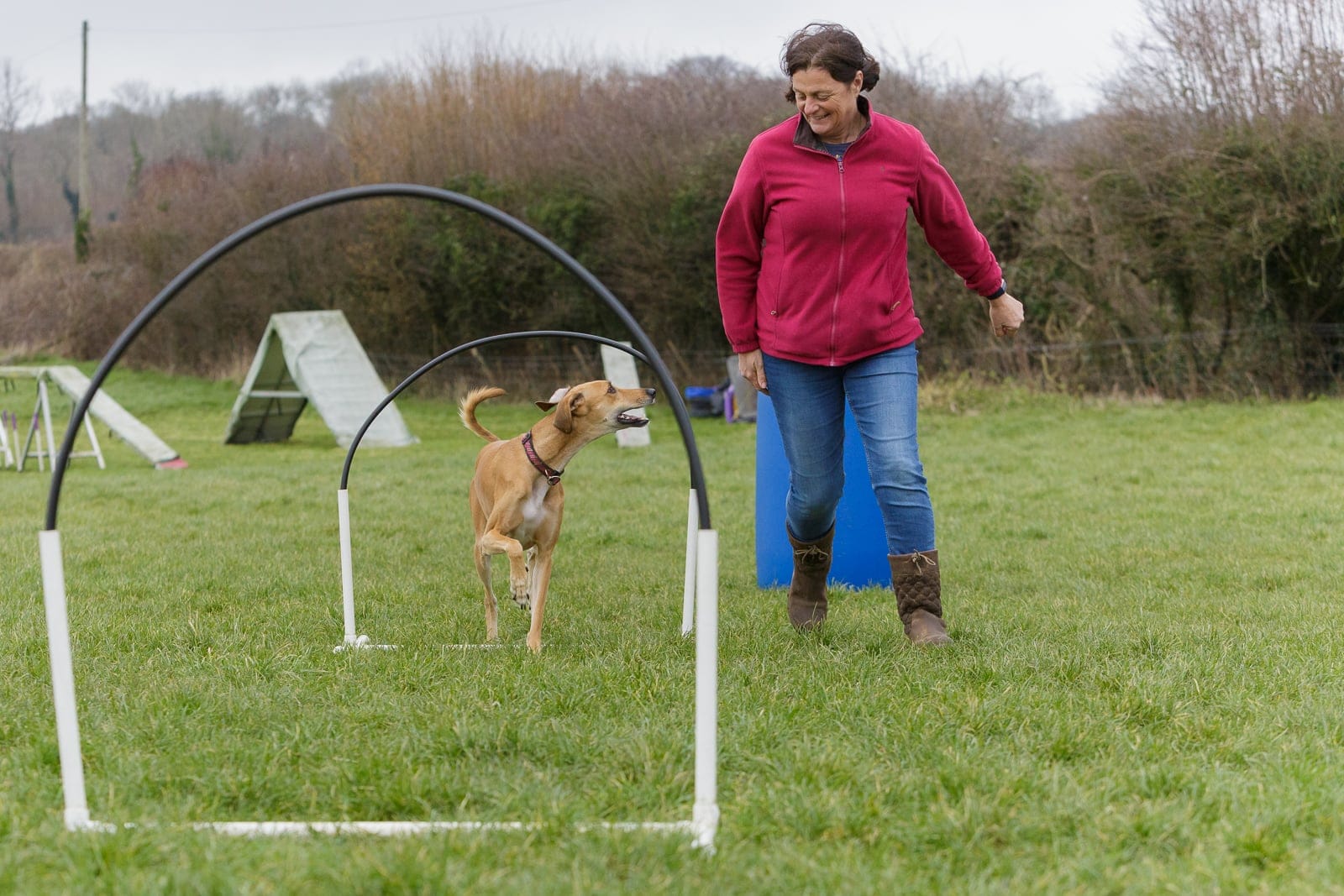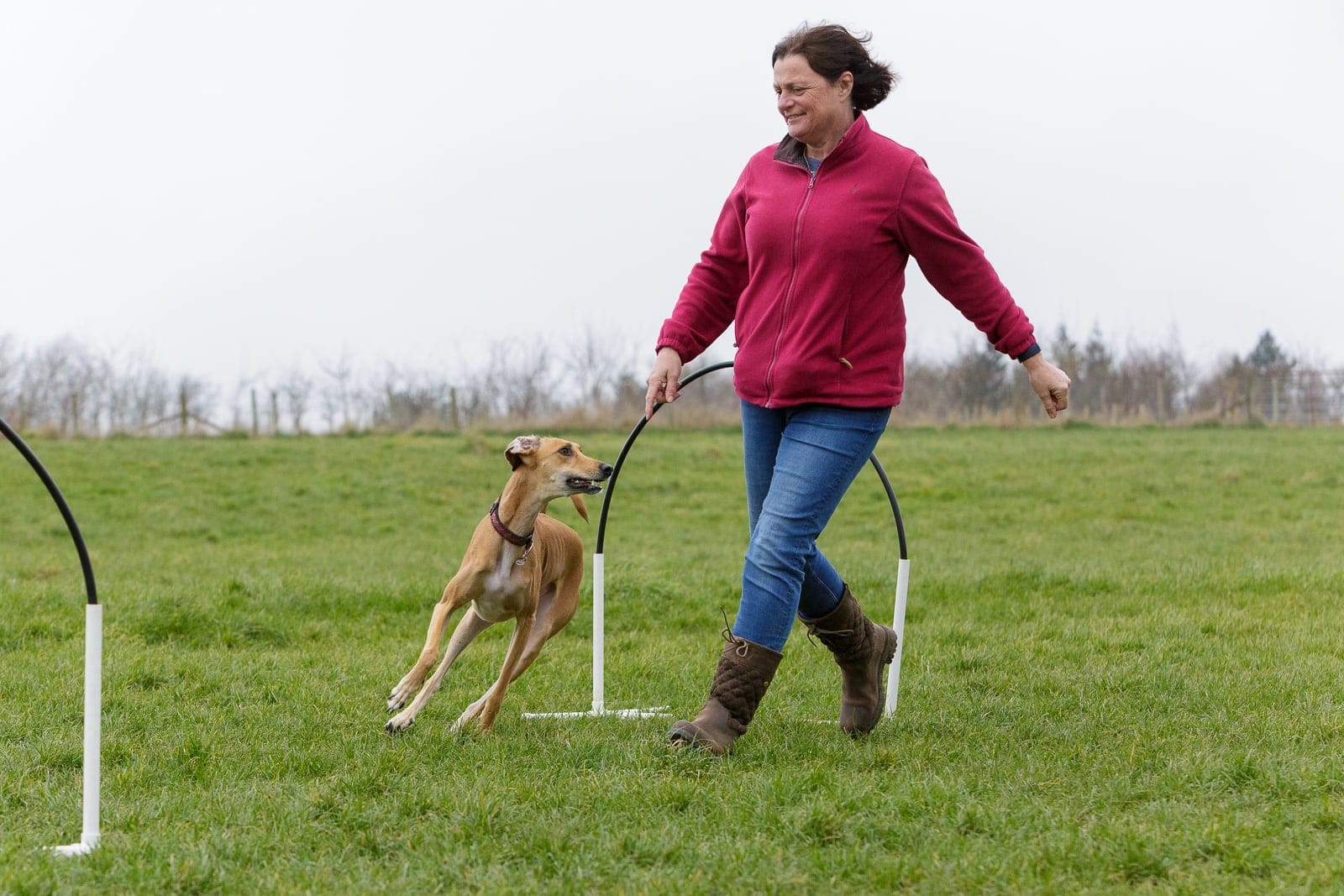 Is this a group thing or …
I run mainly one to one classes, but also have a group that have been together for two or three years. I run 1-2-1 sessions on Tuesday afternoon, Wednesday and Sunday mornings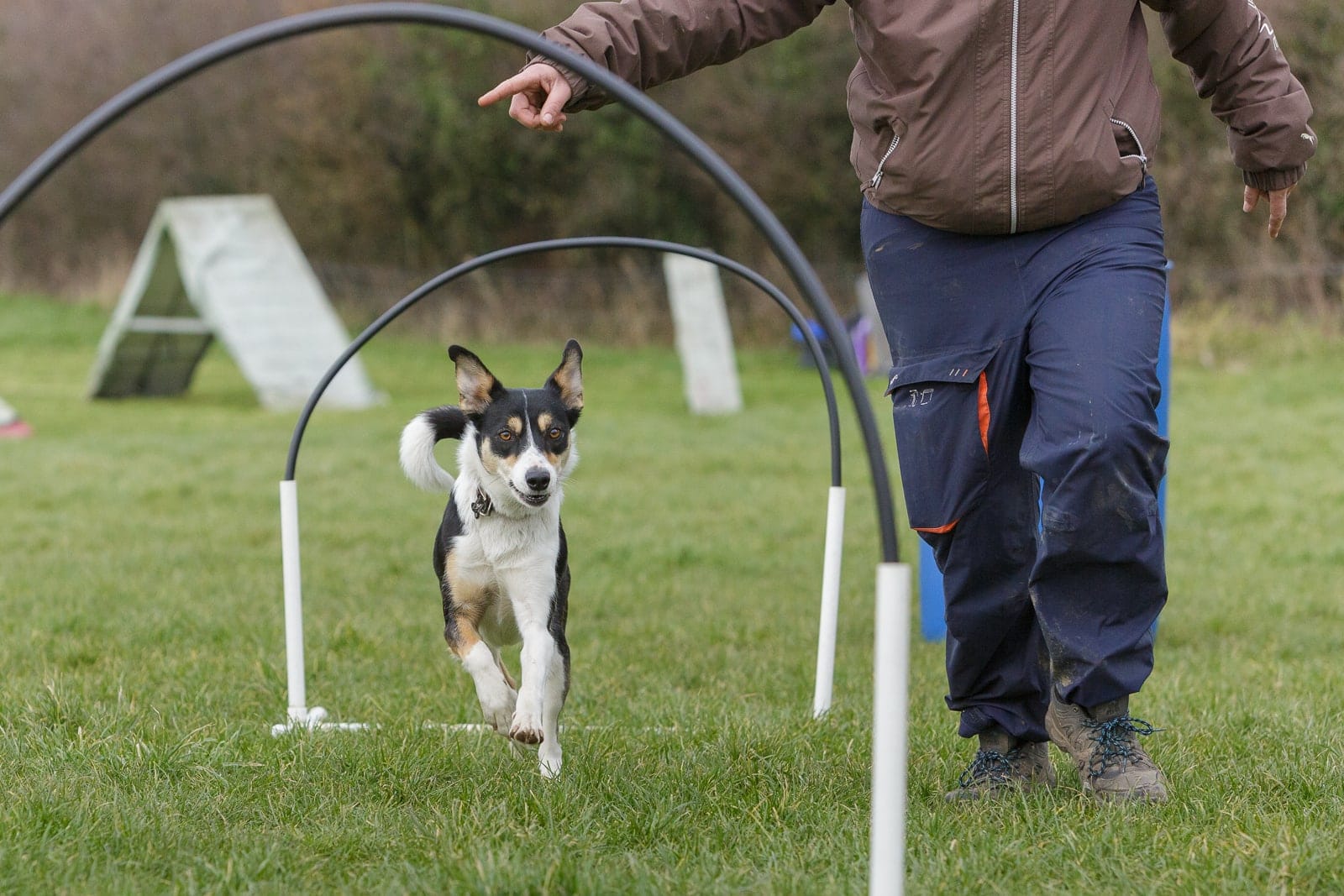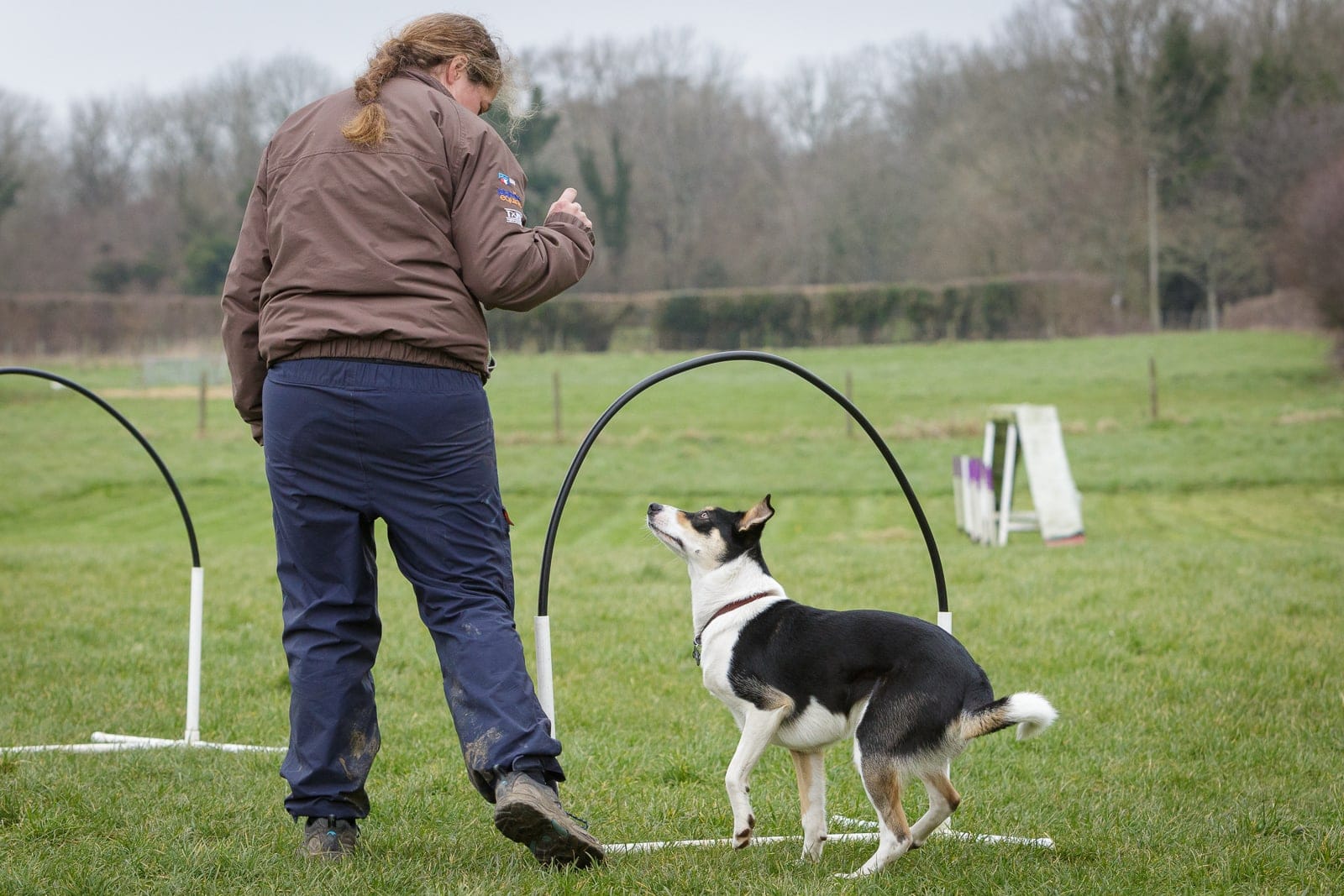 Is it in preparation for competition?
Not for the people who do it with me. What I teach them could be taken on to competition level, but that's not the reason they do it with me; it's for the fun of it. We follow the Canine Hoopers World awards system. My Morris, who is now eleven, is starting next week for the first time.

So it's good for older dogs and the very young.
Yes, because there's no jumping or climbing and big, wide turning arcs. Everything is ground level with low impact so no stress on the dogs' joints. So puppies can start from 5 months and the oldest dog I have taught is 14 and it's suitable for most breeds. I have had Chihuahuas up to Newfoundlands in my sessions.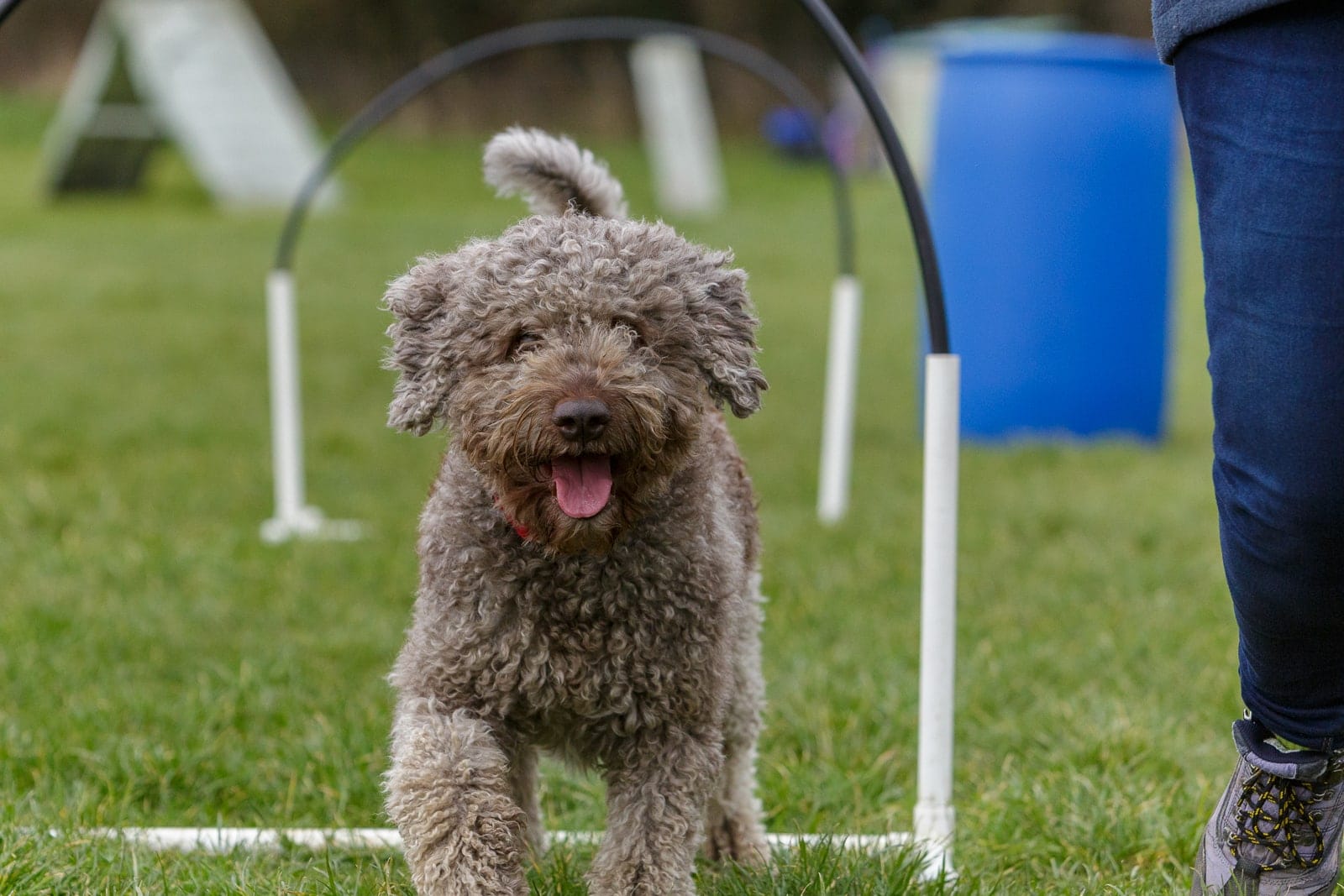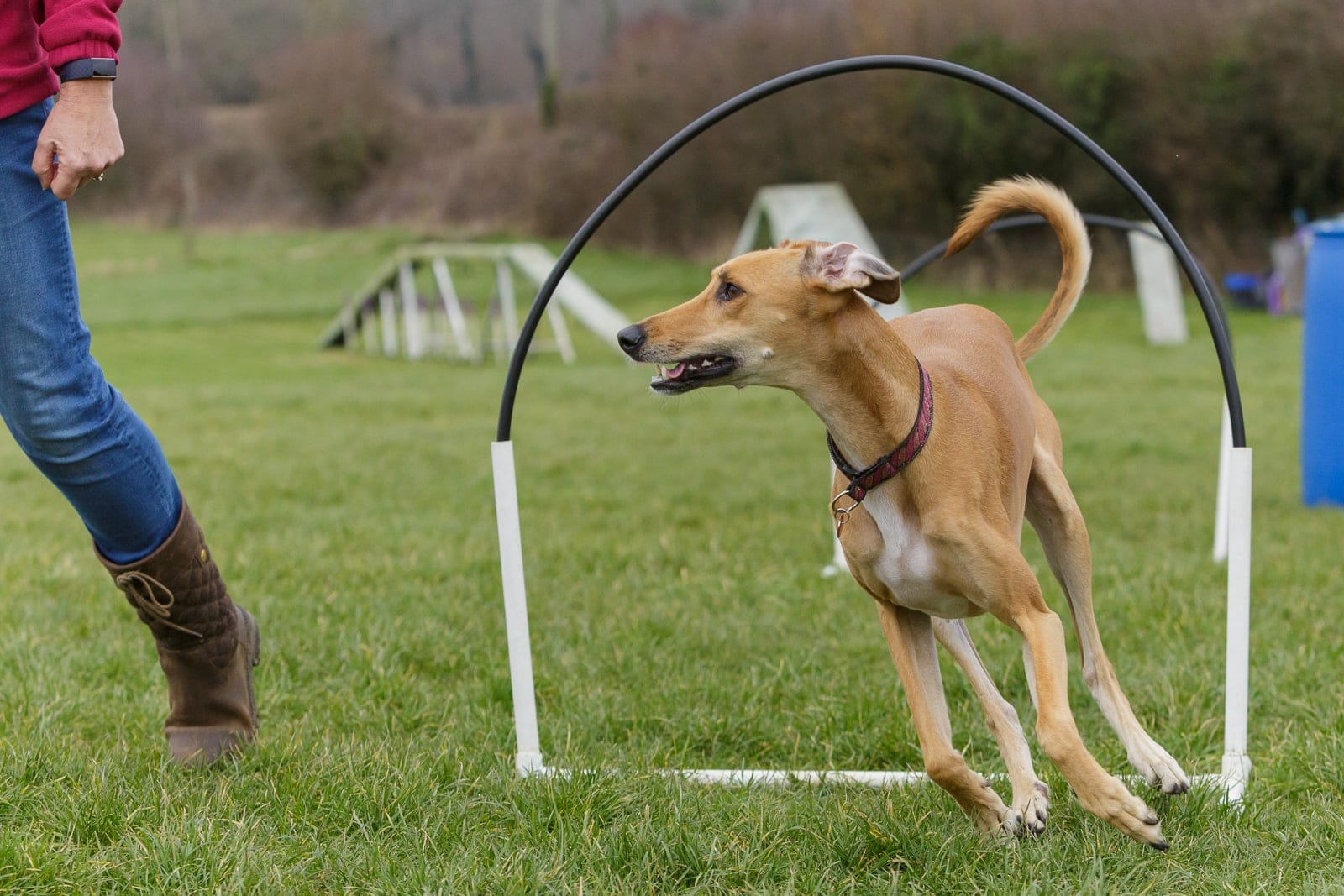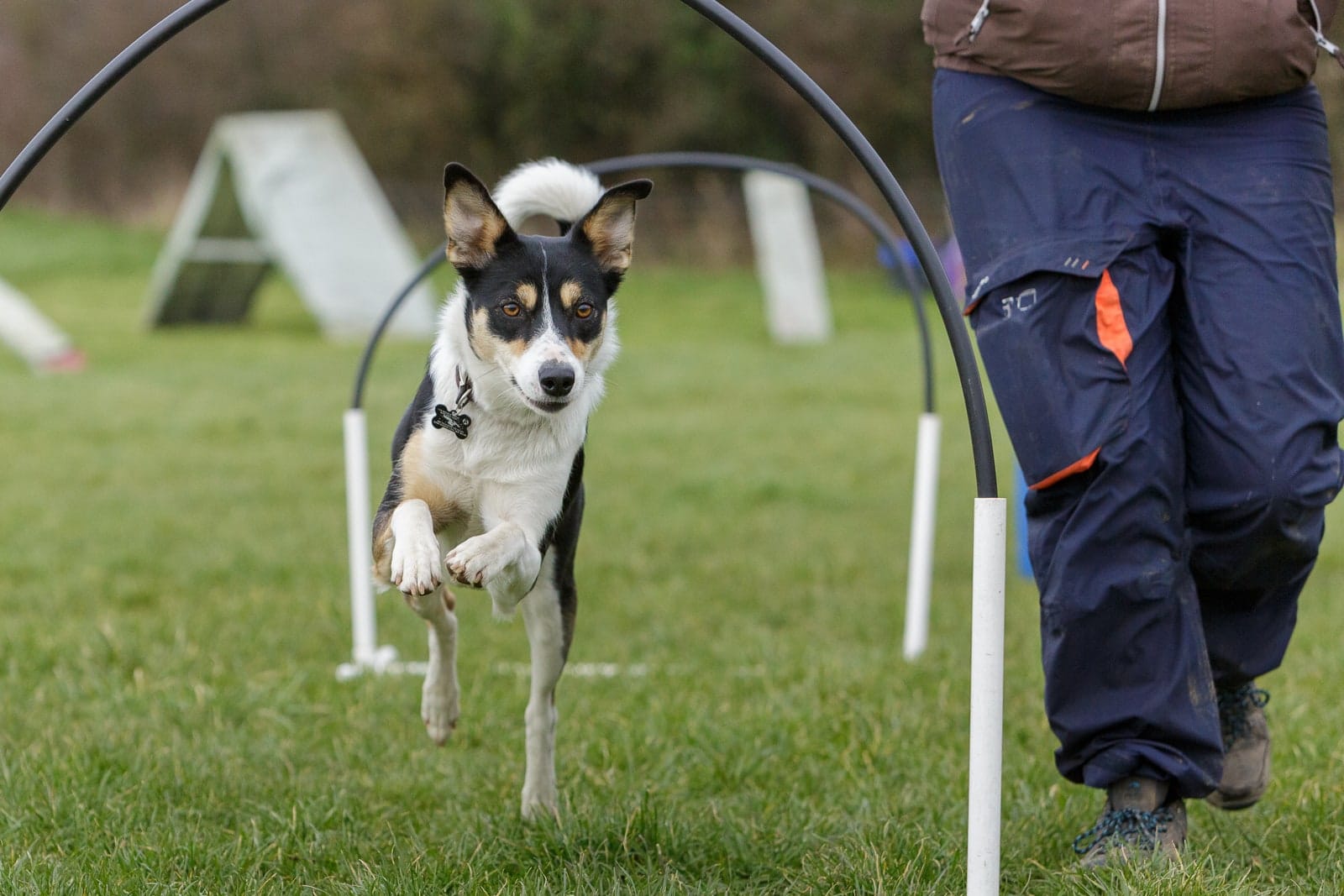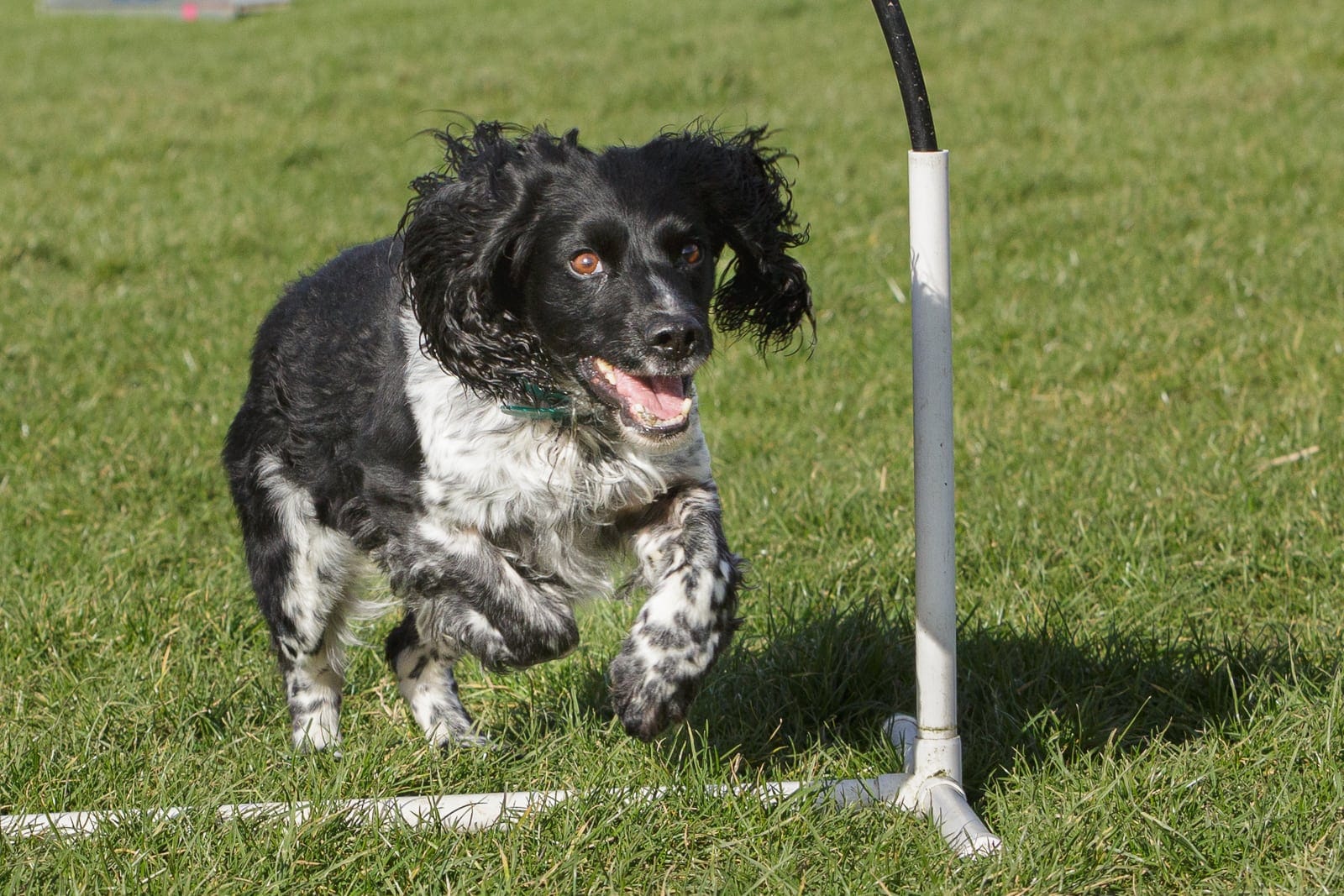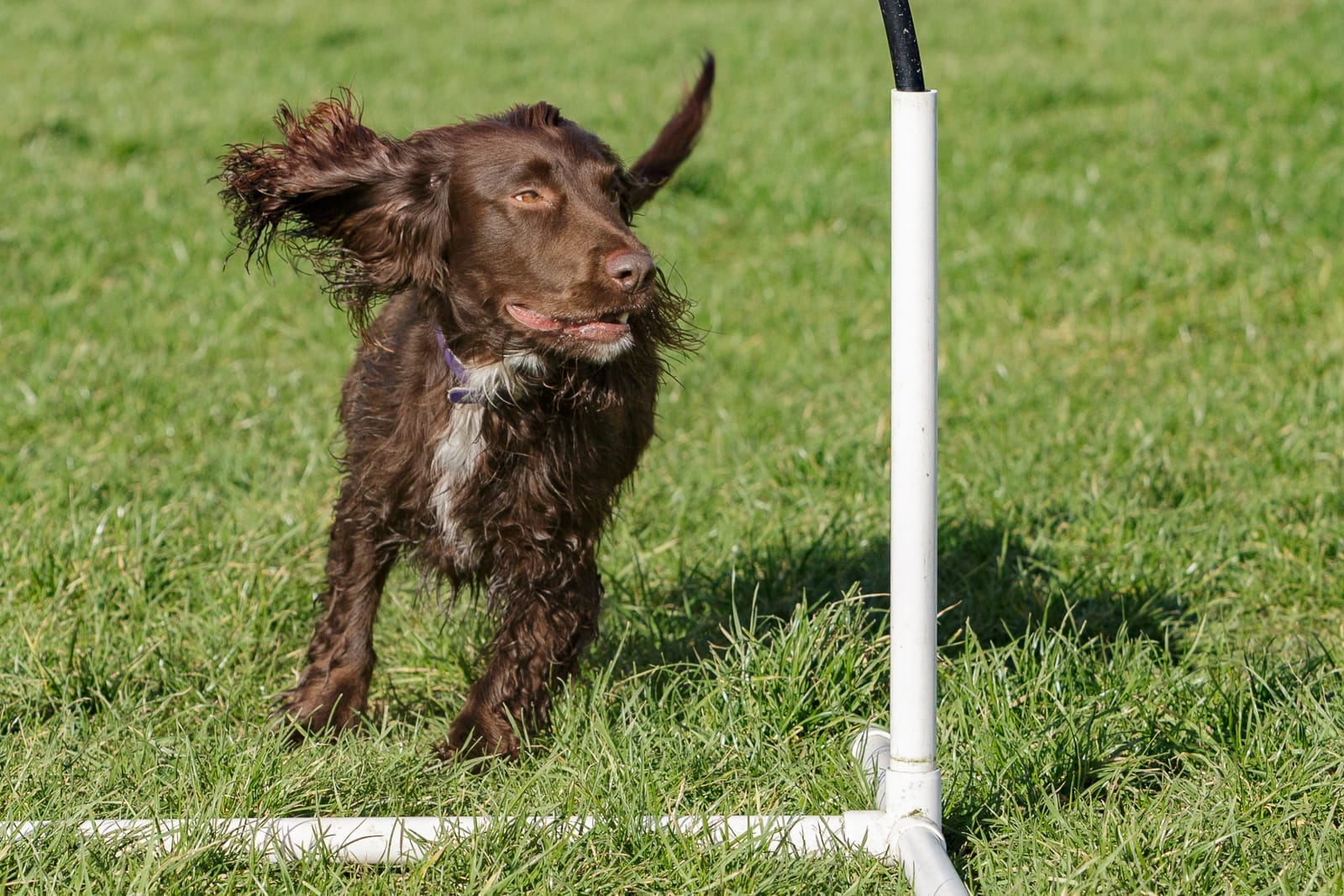 To finish with, a Magic Wand Question
If we could remove all financial considerations, what would you do?

If money wasn't a concern, I'd like to buy somewhere that had land attached and run some dog training holidays alongside my training programmes, with fully dog friendly shepherds' huts for accommodation for the owners. But I'd never stop doing something with my animals.