All shook up event – Elvis at the Fox
4.
All shook up event – Elvis at the Fox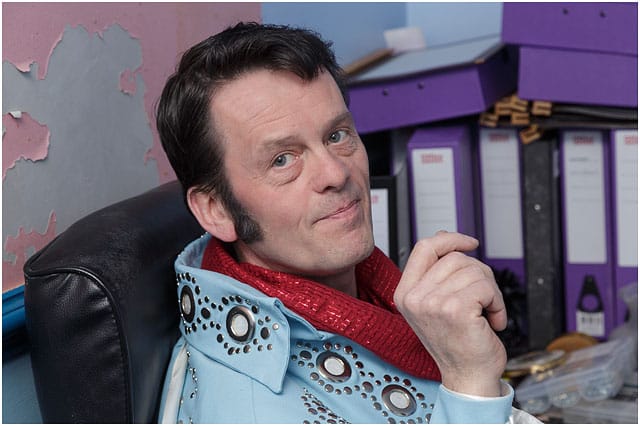 In the sleepy village of Denmead, Hampshire, the local community was treated to a visit by the King himself, Mr Elvis Presley. In reality of course, despite what conspiracy theorists would have us believe, the real Elvis Presley left this world in 1978, to join the ultimate gospel choir. But for one night only, Steve Pratt, the landlord of the Fox and Hounds Public House Denmead, put on a Elvis Presley, one man show tribute night.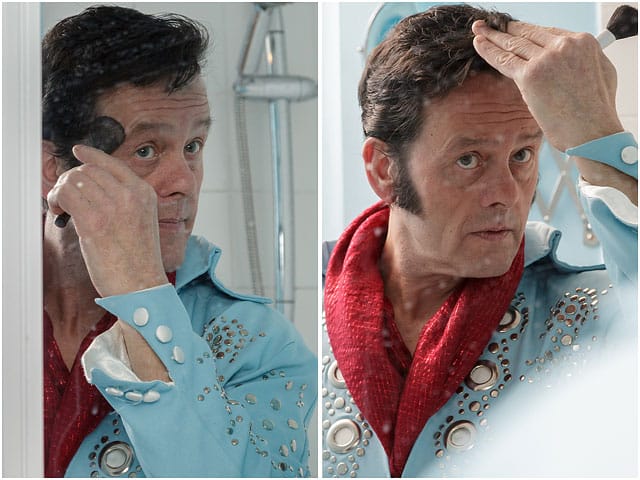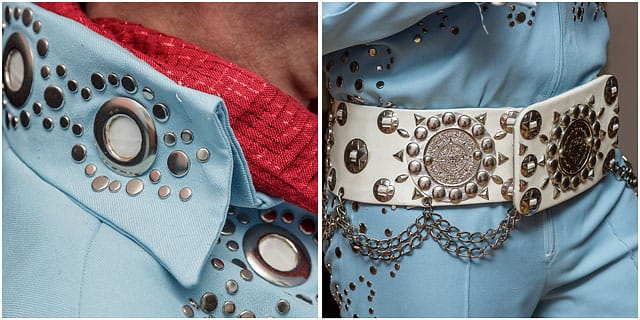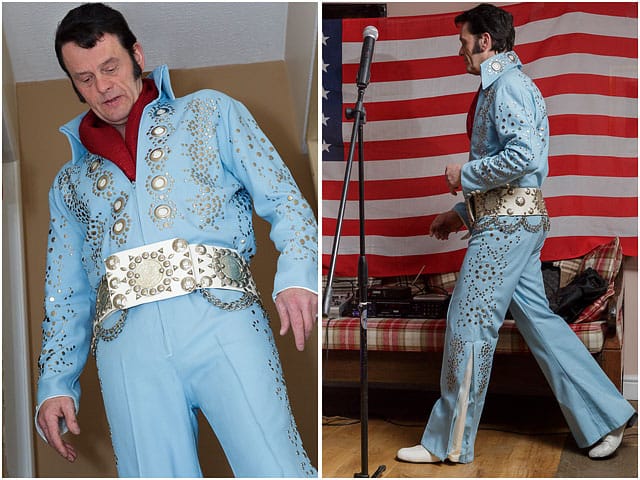 Steve is no stranger to the limelight, back in the early 2000's he was lead singer of the local 80's tribute band, 'The Deloreans'. He's keen to point out that he's not an Elvis impersonator. He may dress the part and have the moves, but he sings in his own voice with an Elvis vocal inflection.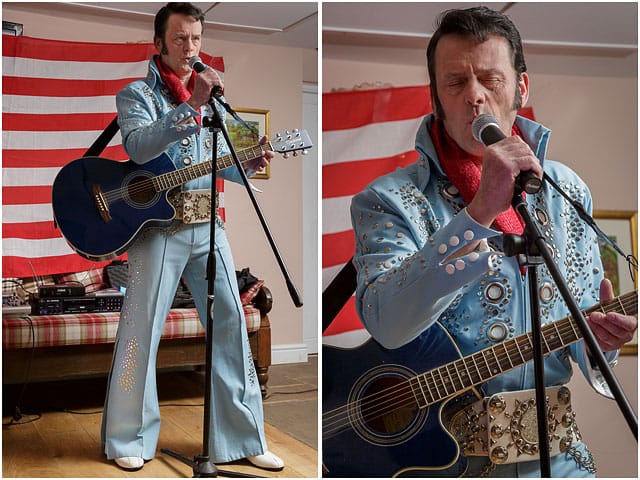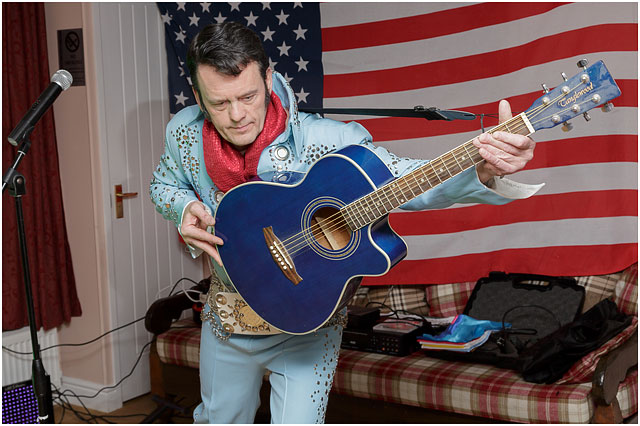 Steve sings with passion and the night's entertainment, two sets of forty-five minutes, which included many well-known Elvis hits, along with songs by other artists of the period. Steve concentrates on the Vegas years just after the famous '68 Comeback Special'.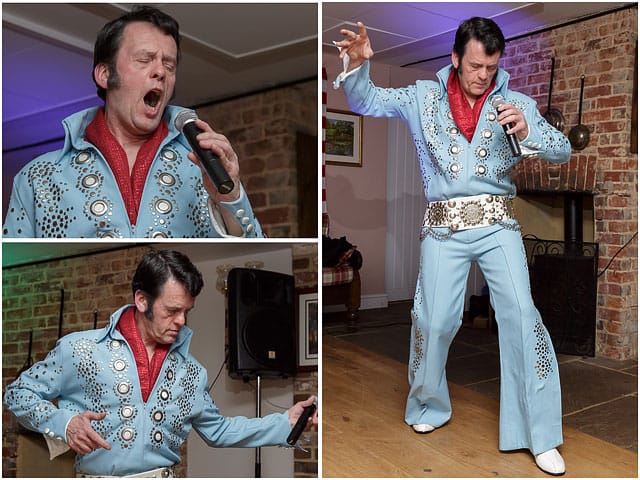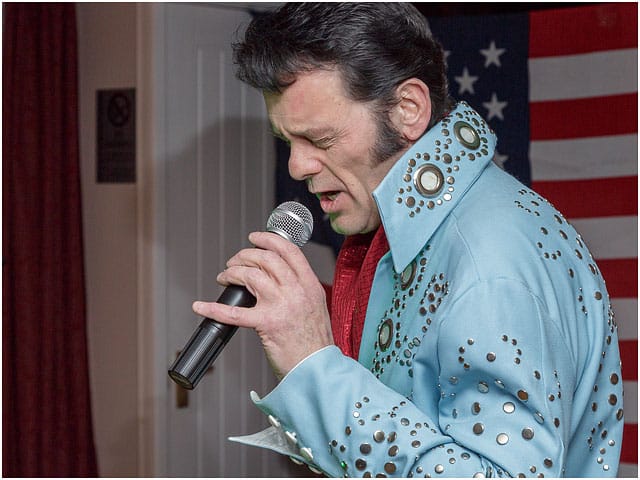 In 1961 Elvis had stopped touring and under the controlling influence of his manager, Colonel Tom Parker,  he became a 'B' movie star in several kitsch Hollywood musicals. In 1968, depressed and out of touch with what he loved, he wanted to prove, if only to himself, that he could still rock. A series of sessions held in Burbank, California, filmed in front of an intimate crowd, showed Elvis at his musical and charismatic best.
The King was back. Within months of his performance at Burbank, he returned to the top of the music charts, which led to an extended Las Vegas concert residency, and a string of highly profitable tours.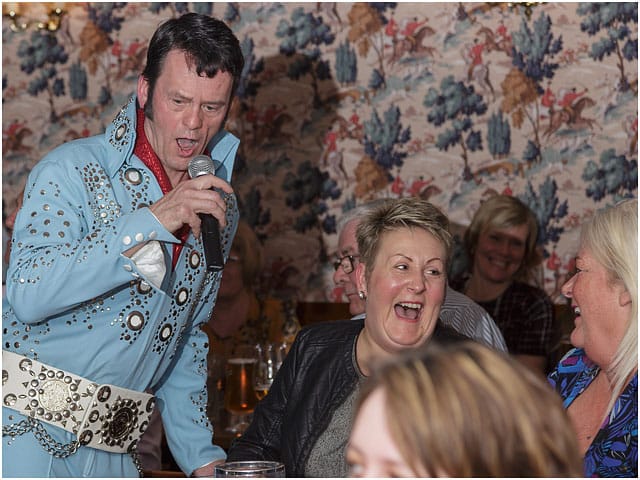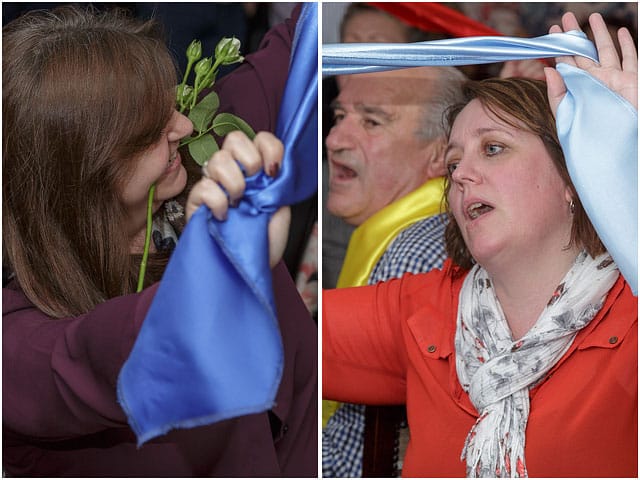 The crowd at the Fox and Hounds, although slightly more reserved than those at Las Vegas, got into the spirit of it all singing along and cheering loudly. Although slightly nervous at performing in front of a largely unknown crowd, it wasn't long before he settled into groove and gave his all for the show.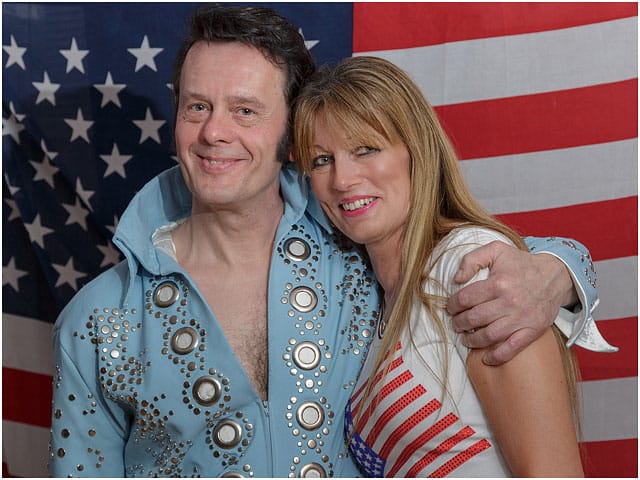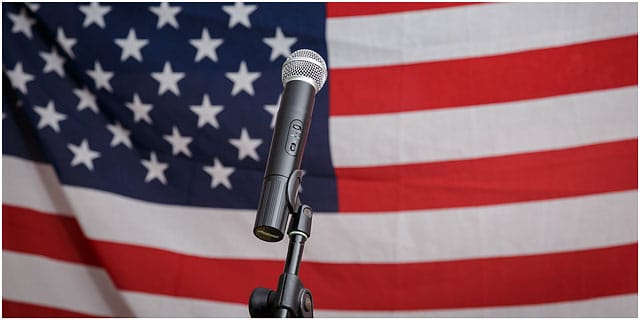 There may well be a 'Steve' comeback tour – watch this space.
Web Links and References of interest
The Fox and Hounds Denmead
Facebook: https://www.facebook.com/foxandhoundspubanddiningrooms