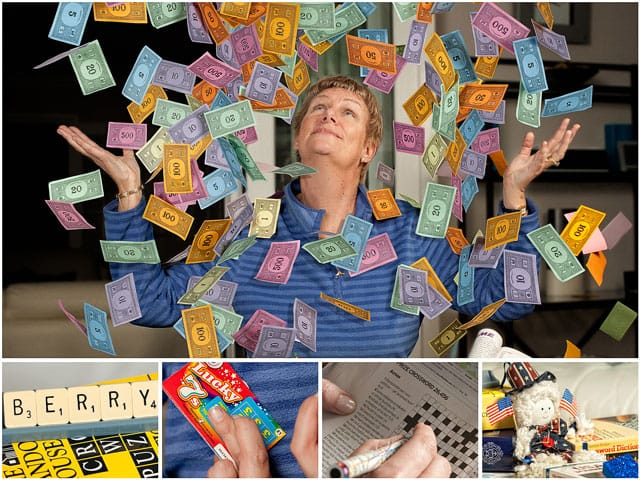 Fingers crossed
When Sheila was around eight years old, she was quite impressed when her dad won first prize in a competition held by their local newspaper, the Southampton Echo. Especially as the prize was a much coveted 'Dansette' record player. In those days, not many people owned record players, let alone portable ones. And so began Sheila's lifelong fascination with competitions …
For those of you slightly over twenty years of age, when it was first introduced, the 'Dansette' had the equivalent impact that the iPod has had today. The 'Dansette' played a large part in the formation of the new generation of the 50's and 60's, now known as "the teenager." The bedroom was no longer just a place to sleep, it was the place where pop music established its place in most family homes. Downstairs was for parents to watch TV, and upstairs was for playing records! For teenagers it was not just a necessity, but a way of life.
creation competition. At such an impressionable age, Sheila took all of this in. She remembers him spending hours at the local library researching and, ultimately, winning a competition to come up with a slogan for a brand of sweets called 'Apple Tarts'. Of course the prospect of getting something for nothing, as the young Sheila saw it, was initially the biggest attraction. But as she grew up, it went on to become more about the challenge. In her late teens, Sheila did the occasional magazine competition, but nothing serious. It wasn't until her mid to late twenties that she realised she seemed to have inherited her dad's knack with slogans and she started to actively look for competitions in a variety of literature.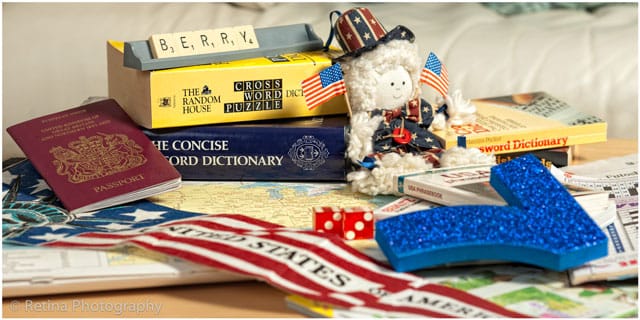 The biggest prize to date has been a two week fly drive holiday to California, courtesy of a local travel agency sponsored competition, which specialised in American holidays. As it turns out, this competition, unusually for Sheila, was more about luck than judgement. A low number of entries, combined with very few correct answers to a simple question, increased the odds of winning. The Winners attended a presentation party held at one of the upmarket local hotels as part of an American promotion evening.  One of North West Airline's top executives was flown in to present the prizes and Sheila was photographed next to a rather large Cadillac for the press. In a moment of small talk, Sheila mentioned that she and her husband, Mark, had already booked a skiing holiday with the same company. This prompted the executive to offer them an upgrade to business class for the competition win flight and the subsequent skiing trip!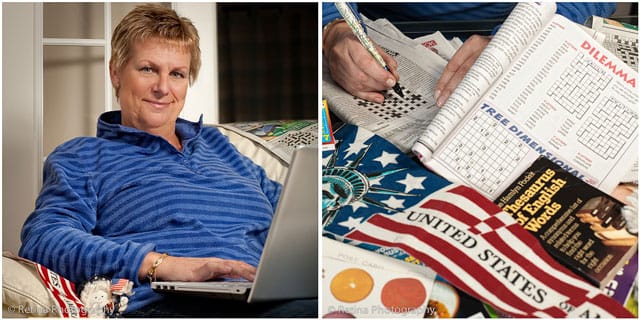 Sheila prefers the mental challenge of the wordplay or slogan competitions and, like her dad, enjoys the research aspect just as much. As Sheila says "the Internet has contributed to the reduction in those type of competitions because, unfortunately, most of them are just a means to get large address lists very quickly for marketing purposes. There are still the ones that I like to be found, but they take a bit more searching out".
Last year brought in a prize of a weekend away, plus expenses, in a luxury apartment. A local property rental agent was seeking to rebrand and was looking for a new name. One of Sheila's suggestions was chosen but, much to her surprise, the location for the weekend away was only ten miles down the road in Southampton. Not quite the exotic location that you would first think of, but, as she says, "it was actually a really good weekend. We took the opportunity to behave as tourists and visited places that we would not usually go to and had some very nice meals in different restaurants".
On average, Sheila will do around six competitions a week, mostly sourced from local papers or magazines. Occasionally, she will take part in telephone competitions with local newspapers, as long as they are fixed price calls, thereby avoiding any competitions that are quite obviously premium telephone number scams. With the ever increasing cost of postage, these will often work out more cost effective. To keep her costs down, Sheila also collects the 'freebie' postcards that a lot of organisations will stock for advertising purposes.<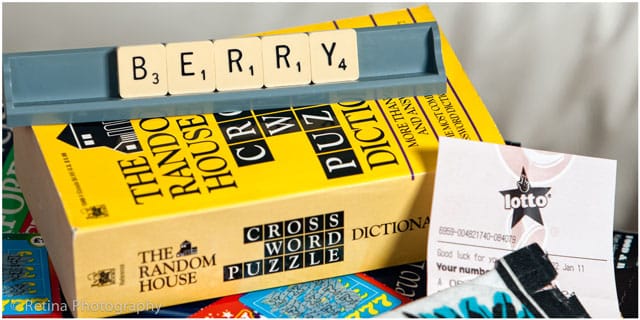 The most recent win of any standing, excluding hampers, ipods, short weekends away etc, and for which Sheila is proud of, was a competition to give a name to a brand new theatre to be built in Hedge End, near Southampton. Digging around in the local history archives turned up some interesting information. It turns out that Hedge End had once been home to a thriving strawberry growing businesses, with the local Botley train station being used to transport the fruit to London. Sheila has seen the plans for the theatre and that the artist's impression for the seating and bar area is going to be coloured red. This conjured up the winning name of 'The Berry Theatre' and it fitted perfectly with the organiser's requirements that the name be associated with the local heritage in some way. Sheila has already been involved with the pre-launch publicity campaign and her prize will be quite varied.  Along with two VIP tickets for the opening night, where she will get to meet and greet some celebrities, she wins a year's membership to the 'Friends of the Theatre' and, most notably, a plaque with her name on one of the seats.
It's not all one sided either. Sheila is a voluntary worker with the child bereavement charity 'Simon Says' (www.simonsays.org.uk), based in Eastleigh, Hampshire. More often than not, she will donate many of the prizes to them either to raffle or pass on to raise funds. She is part of a team that gives support for young children aged three to eleven years old. Her other hobby is art, and she uses her extensive artistic skills in workshops, with the children, to help break down barriers and encourage them to express themselves as part of the grieving process.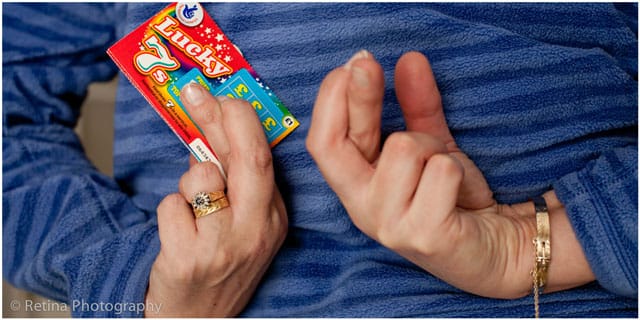 When people say to Sheila 'you're so lucky, I never win anything', her response is likely to be along the lines of 'well how many competitions do you enter?'. Of course, most will reply 'one or two a year' – enough said really. So I guess it's fingers crossed for continued good fortune.