Introduction
From serving your country in the bleak terrain of Afghanistan, to building a handmade soap business, is quite a journey. This is part one of Charlotte and Mike's unusual change in lifestyle and direction.
This is part one of a three-part story.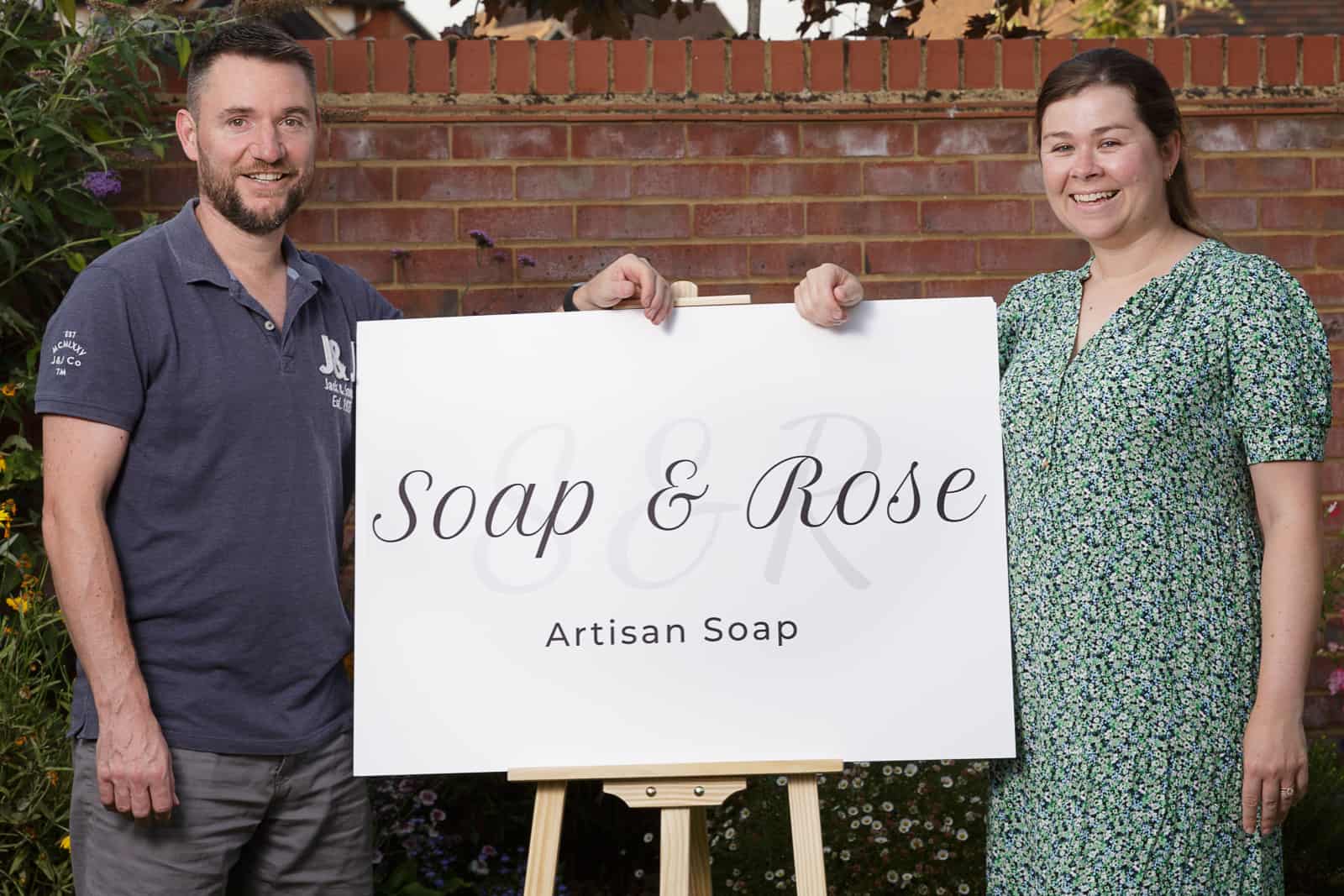 Let's start by you introducing yourself to our readers
I'm Charlotte Hatch and I have a business called Soap & Rose. We make a range of completely natural homemade soaps using the traditional cold process method, but we've also just started selling shower steamers.
Have you always lived in this area?
No, I was brought up in Peterborough. I moved to Portsmouth 12 years ago [2010] for my first posting in the RAF. I met Mike, my husband in 2013, he's in the Navy and was almost certain to be staying here for work. So I think we always knew deep down that we would end up settling close to Portsmouth.

Is Mike still in the Navy?
Yes, he has two years to go. He's in communications, the Weapons Engineering branch.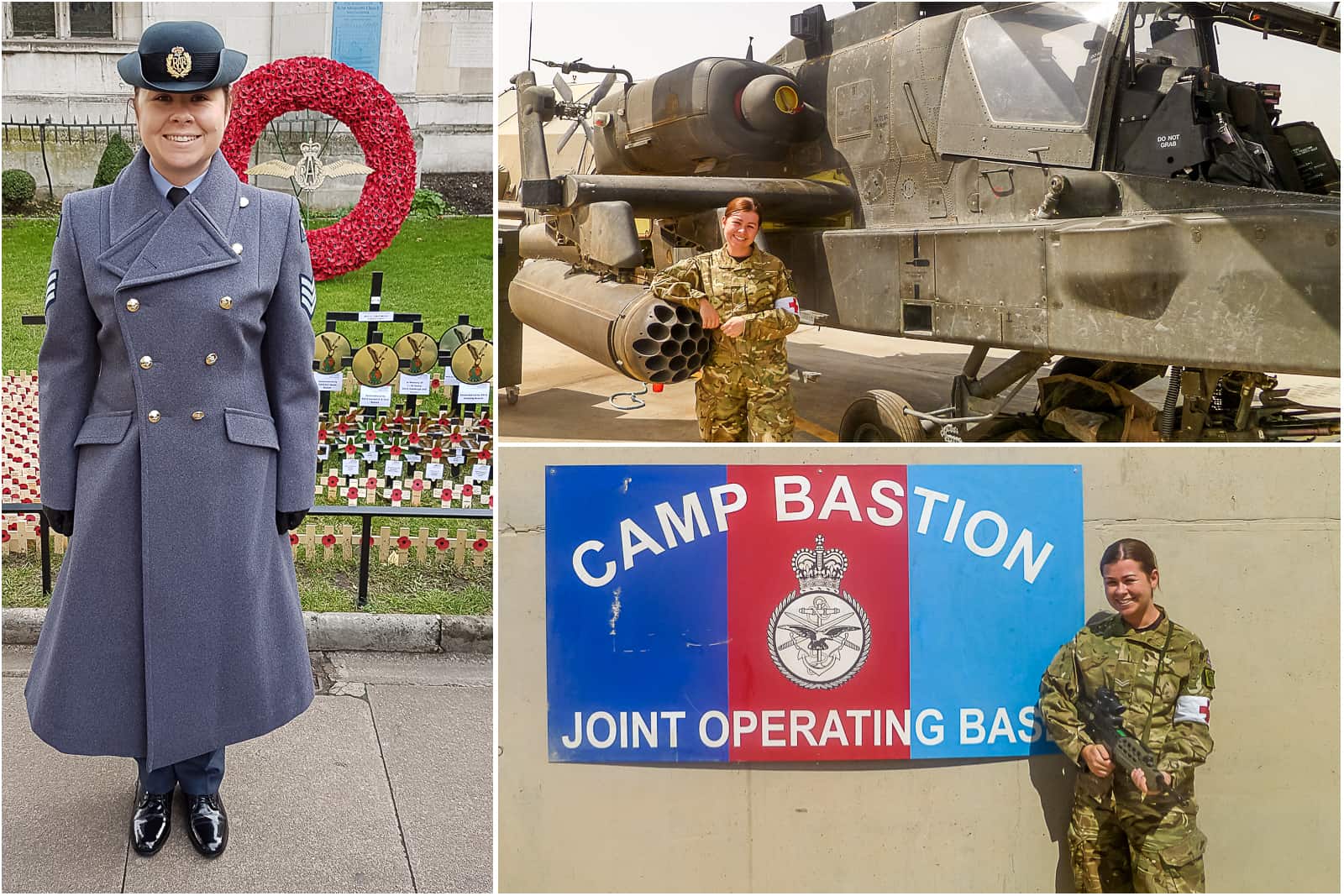 What was your role in the RAF?
I was a Nurse and I specialised in Primary Health Care, which is essentially what a GP nurse is in civilian life. The difference being that my patients were young, fit people. A lot of my work was preparing them to serve abroad or to be working on ships, that sort of thing. Before that I was a ward nurse at the QA Hospital [Queen Alexander Hospital serving the Portsmouth area], I was also deployed abroad a couple of times.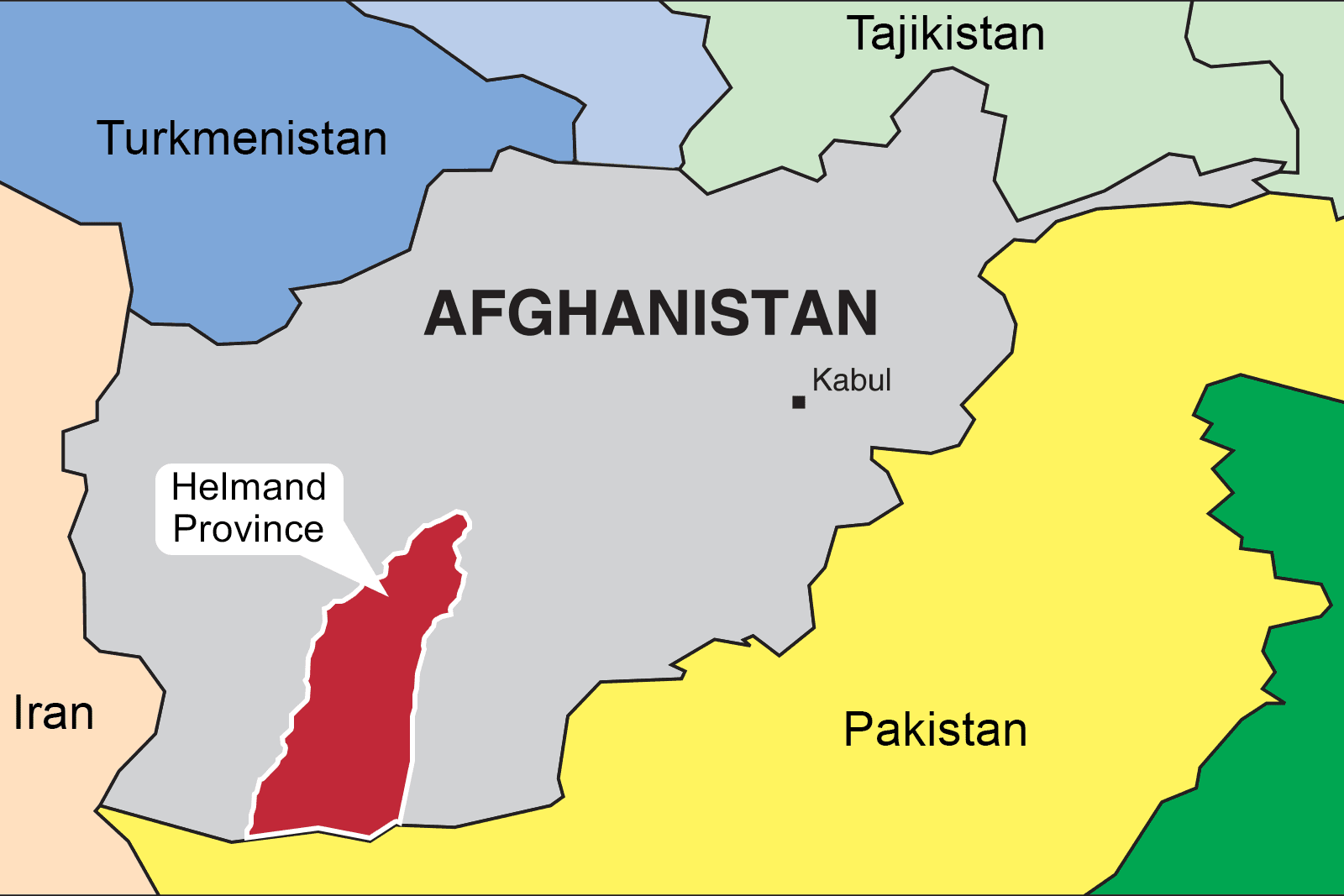 Did you go to Afghanistan?
Yeah, I was out there in 2012. It was a real culture shock. I was at the QA on the wards and had only been qualified for four months, when suddenly I was on the list to be out there. We knew that it wouldn't be an easy ride. I was on the wards out in Camp Bastion, in Helmand Province, [now called Camp Shorabak] and it was pretty tough going.
Although it was really tough, the services mentality of all being in it together was what made it bearable. To be honest, I joined up to serve so, despite everything, I really enjoyed the camaraderie and the team work.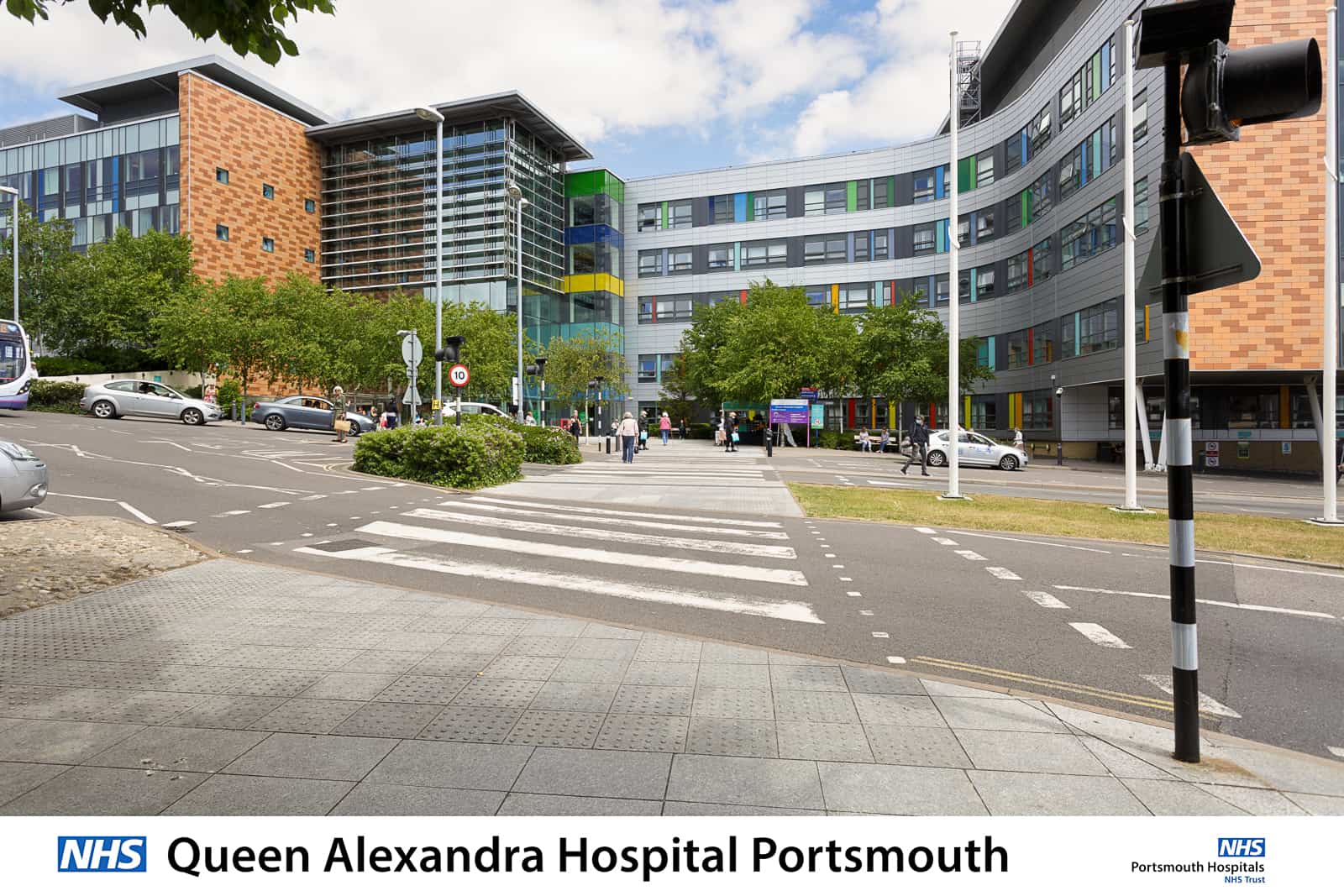 how long were you out there for?
With the RAF you are only deployed for three months, whereas the Army are deployed for six months. When it came time for me to leave, I went to the Major and pretty much begged her to be allowed to stay longer. But no, I was told in no uncertain terms that my time was up. So I came back to QA.
But you didn't stay long?
No, I decided that hospital work wasn't for me. I worked on lots of different wards, but rarely got to actually speak to the patients, I wanted the more personal touch. So that's when I took the decision to work in Primary Healthcare and was sent to RAF Benson in Oxfordshire. I'd met Mike by this point and we got married, so we moved up there into a married quarter, which was very nice. I'd only been there five months and I got promoted to Sergeant, so we had to move again.
RAF Halton, which is near Aylesbury. That's where all our recruits go to complete basic training, it's the equivalent of HMS Raleigh for the Navy. Then I was deployed to the Falklands for four months. I really enjoyed both places, but it was around that time that I started to take stock. Mike and I were travelling 200 miles every weekend just to spend time together and it was getting me down.
We were travelling 200 miles most weekends to be together
So you decided to leave the RAF?
I'd also trained as an Aeromed Flight Nurse, [similar to Medivac or The Air Ambulance service] which was all very exciting. Unfortunately, by the time it came round for my chance to be on the rota to assist in some far off exotic land, they changed the rules and it was restricted to the full time Aeromed personnel. That's what a lot of RAF nurses want to do. So it was another incentive to stay that had been removed. With all the changes and the hit on my married life, I lost my passion for doing the job. I'm a firm believer that if you're not passionate about doing something, then you shouldn't be doing it. Then, around the same time, I fell pregnant with our first daughter, Thea, so it felt like the right time to leave. I left in 2019, after completing my 12 years of service.
Ex RAF, wife, and now mother
Yes, two little girls. Thea who is now four and about to start school and Rosie who is two years old.
You'd made a dramatic change to your circumstances, leaving the RAF after 12 years, how do we make the leap into making soap?

When I left the RAF I decided that I was going to be a 'stay at home' mum for a couple of years. At least until the children, Rosie hadn't been born at this point, were old enough to go off to school and that was going to be my thing.
Rosie was born four days after my official leaving date from the RAF. But after about four months I found that I was struggling a bit, mostly adjusting to civilian life. I felt as though I didn't have a purpose in life. Obviously you do as a parent, but at the time I needed something else as well. As I said to Mike, I have to do something where I can use my brain, for my own sanity, and of course then the first COVID Lockdown hit.

Yes. Then in the May I unexpectedly started a short career in the NHS, working in the Test and Trace COVID team as a 'Clinical case worker''. A friend had spotted the vacancy and told me about it. My job was to call people who had tested positive and give them the current advice on isolating and record everyone that they had been in contact with. It wasn't really a nursing job to be honest, but I could work from home and it suited my circumstances at the time.
As it turned out, it was for a year, until around April 2021 when the Track and Trace scheme was wound down. When that finished was when I started to seriously think about what I wanted to do. I've always wanted to be my own boss.
After twelve years of being told what to do, where to go and where to live all the time in the RAF, I realised that I wanted to have some control over my life. But to be honest, I didn't know what I wanted to do specifically.

It wasn't that soap making was calling you …
[Laughs]. No. I was looking for something that I could do from home, but be able to look after the girls at the same time. I looked into a lot of areas for small businesses, but I couldn't see myself breaking into something with a huge market. I'm really into the idea of sustainability, trying to cut down on plastic and that sort of thing. Eventually I found some information about handmade soap making. I thought I could do that, and that's honestly how it started.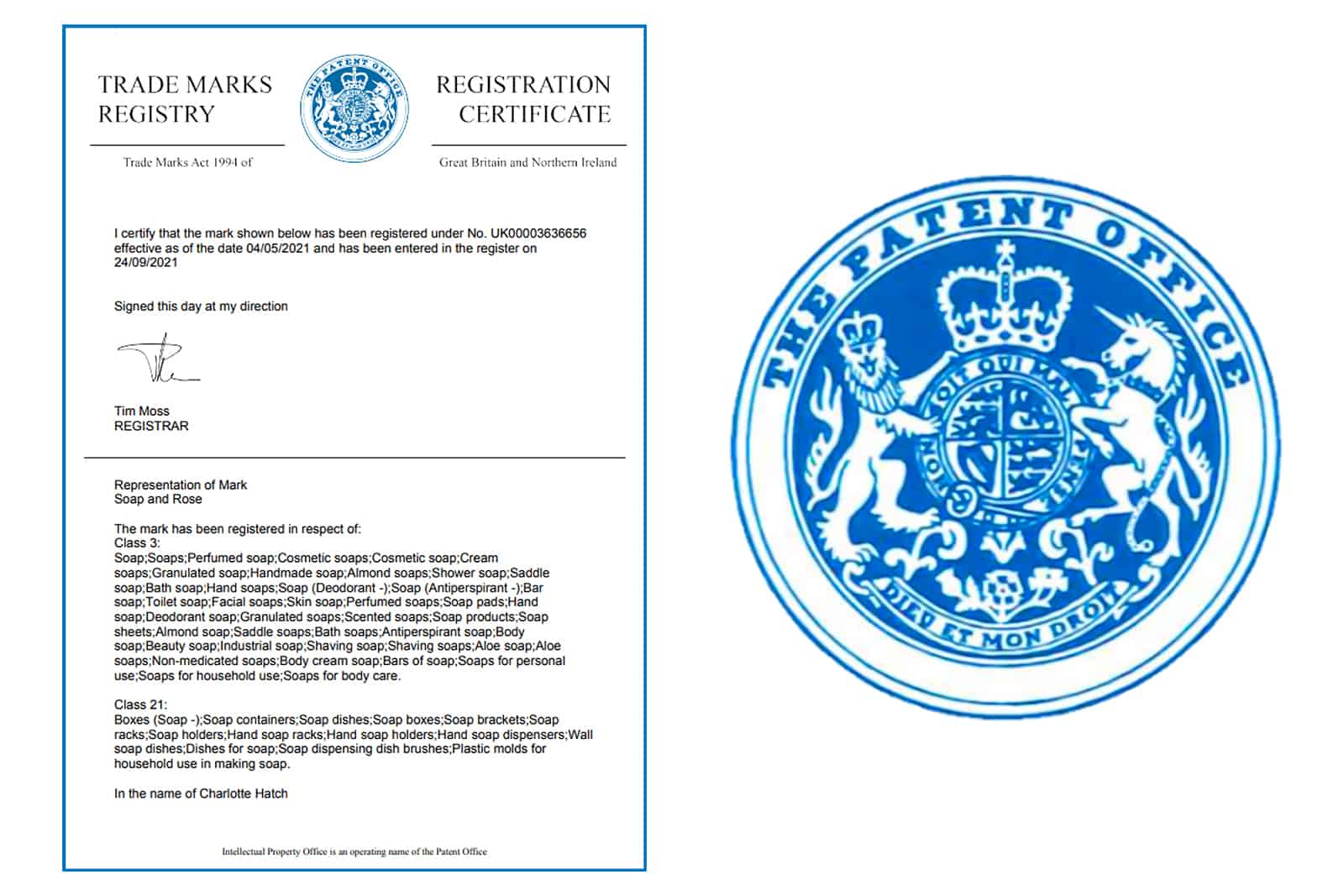 You registered the business at this time?
It was June 2021. We did a lot of experimenting and research during the April and May to see what was actually involved. It turned out to be not that bad and I thoroughly enjoyed it.
Yes, but from the start my grand ambition was just to sell a little bit of soap on the ETSY website [laughs]. I had no thoughts about creating my own website, holding a stall at markets or craft fairs or anything like that. Then it started to evolve with people making all these suggestions on how to market and sell the soap. Suddenly it grew to be way more than I ever thought it would be at the start. Which is amazing, really, really good. As it turns out we never did sell on ETSY because we created our own website with a shop instead.

All I wanted to do was sell a little bit of soap on ETSY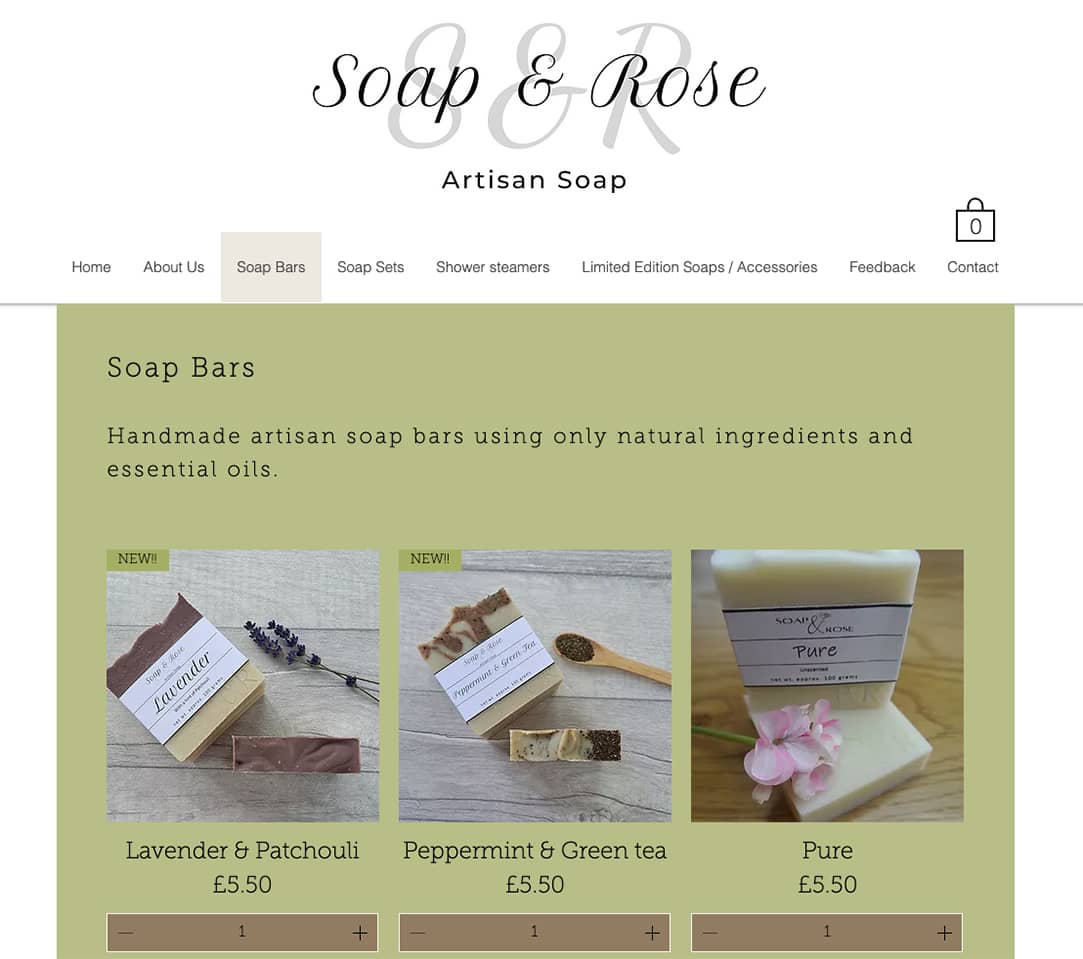 Is there special name for someone who makes soap?
I don't think so, although a lot people call me The Soap Lady [laughs]