Introduction
Nestled on the edge of The South Downs in the village of Clanfield is Grace Medi Spa, a beauty salon offering a wide variety of beauty and aesthetic treatments. Jennifer Grace, the owner, tells her story and the background to the creation of the business as it is today.
This is part one of a two-part story.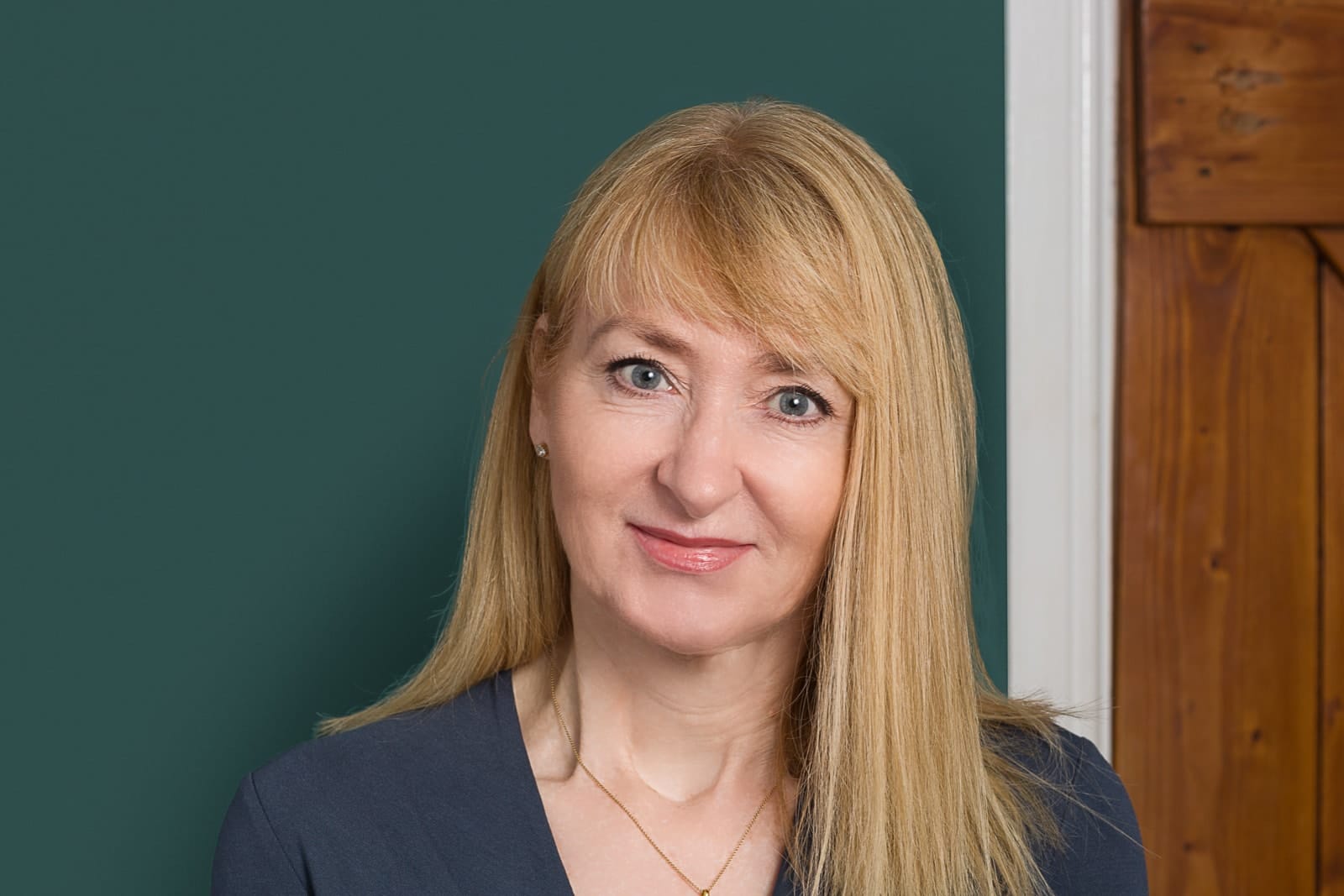 Jenni Grace – Owner of Grace Medi Spa
Could you introduce yourself and your business?
I'm Jennifer Grace, the owner of Grace Medi Spa, which is a collection of individual health, beauty and aesthetic businesses based in the village of Clanfield, Hampshire.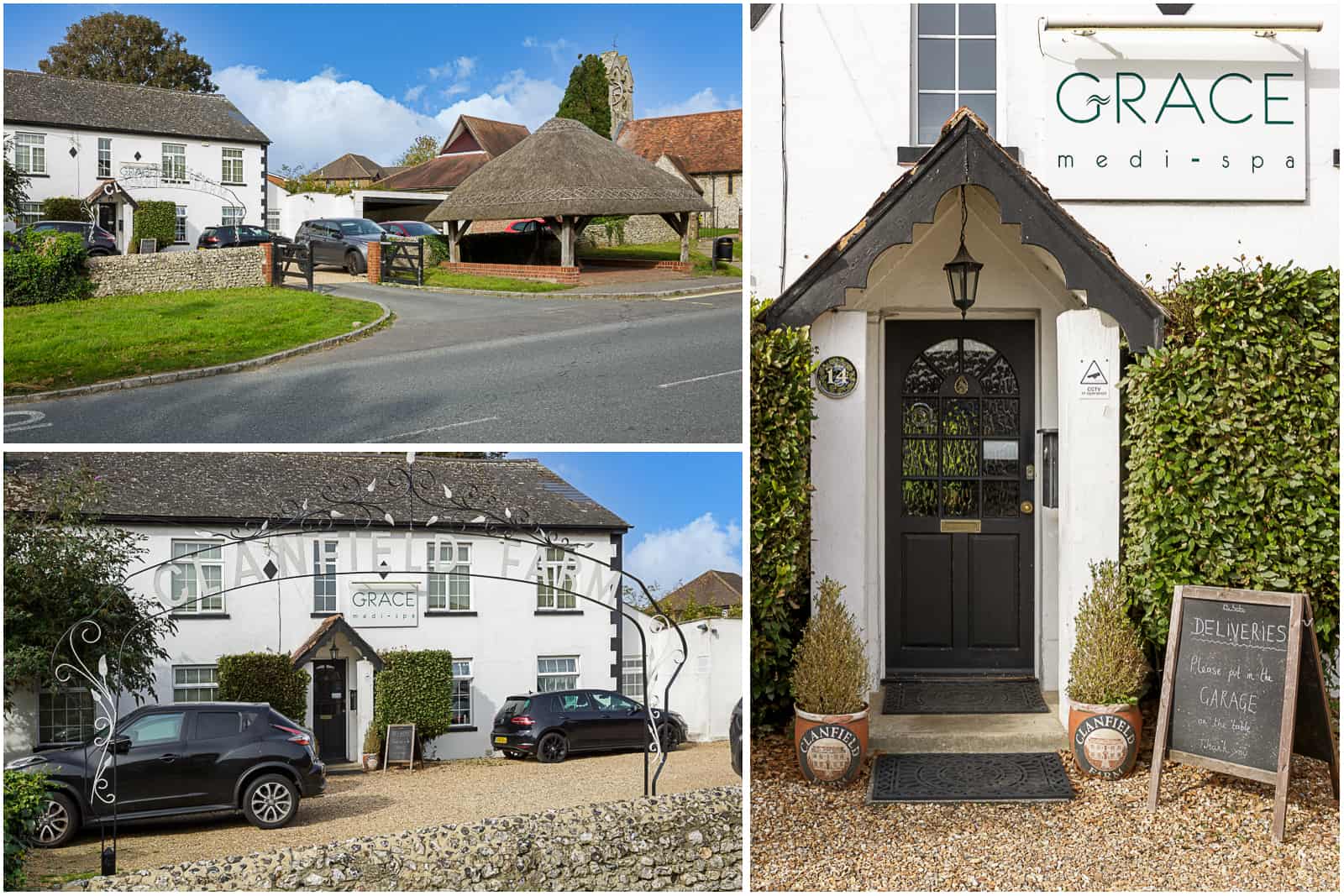 Grace Medi Spa in Clanfield, Hampshire, UK
You refer to the business as Grace Medi Spa, but your website is Grace Health & Beauty?
The business premises is Grace Medi Spa where I rent out rooms to the various services and treatments that we offer. They all trade under their own names and mine is Grace Health Beauty & Aesthetics.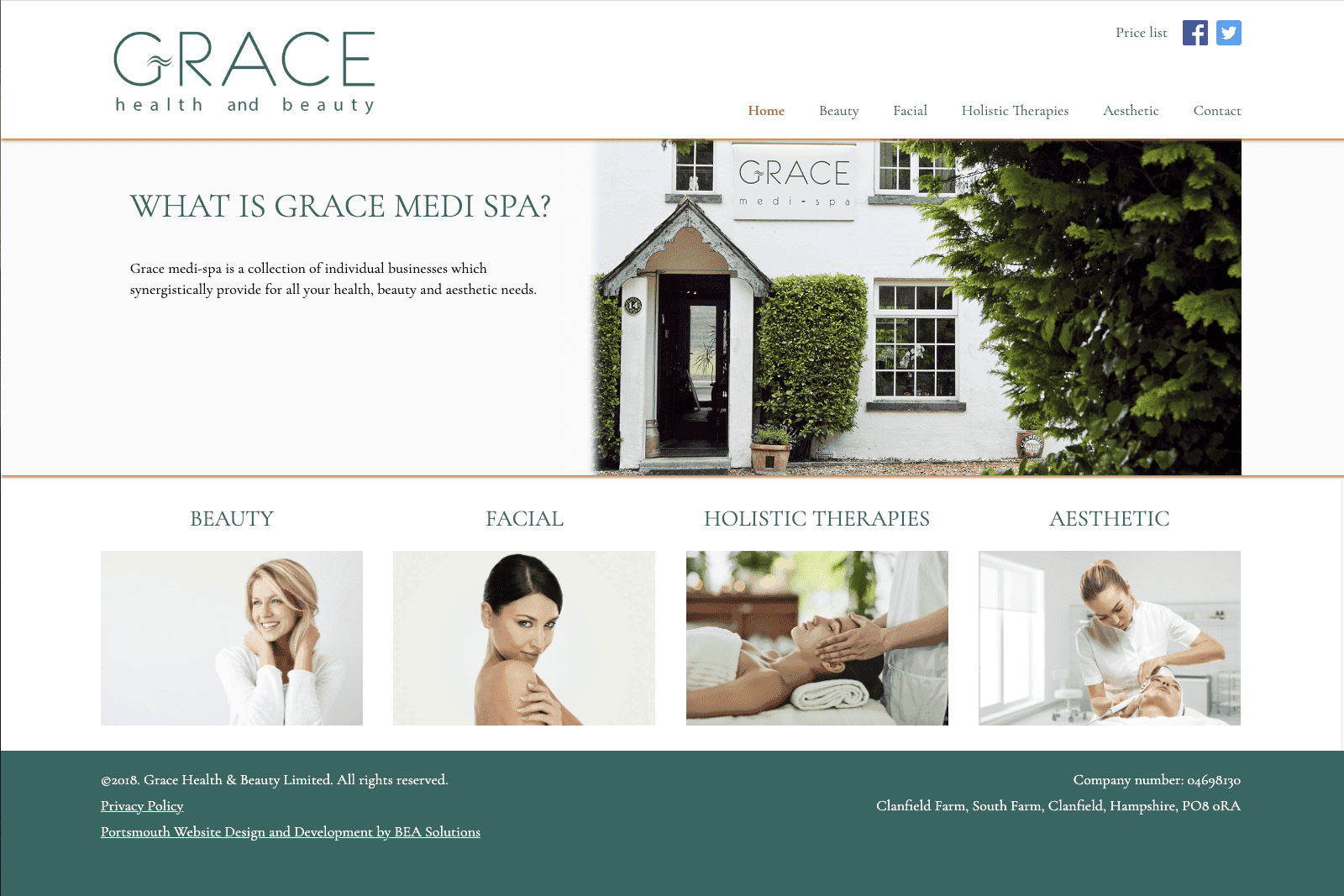 Grace Health Beauty & Aesthetics Website
You prefer this approach to employing the different services under your name?
This works for me. I tried employing skilled staff early on in my career, but I found it had too many downsides. One of the biggest problems for employers is staff retention. As a business owner it was in my interest to ensure that employees were of a high enough standard to work with the public. I would pay for staff to go on the various courses, obtain qualifications and gain experience, only for them to move on and set up on their own.
It's a problem for all business owners, large and small.
Yes, so I'm a lot happier running my clinic with self employed business owners offering their own services and treatments. The stress levels are a lot lower, not completely gone of course, but more manageable [laughs]. You can't blame newcomers for making the most of the opportunities, but as a business owner it's very disheartening.
The large corporations get around it by putting 'non compete' clauses in contracts, but that's not really viable for smaller business owners.
And we would find it difficult to get staff in the first place with those sorts of restrictions. Even if the law is on your side, it's not a pleasant way to operate. So when this had happened for about the tenth time, I decided to change the approach and I opted to rent out rooms instead. It gives me a lot more flexibility as well for which treatments we can offer, and I'm working with like minded professionals.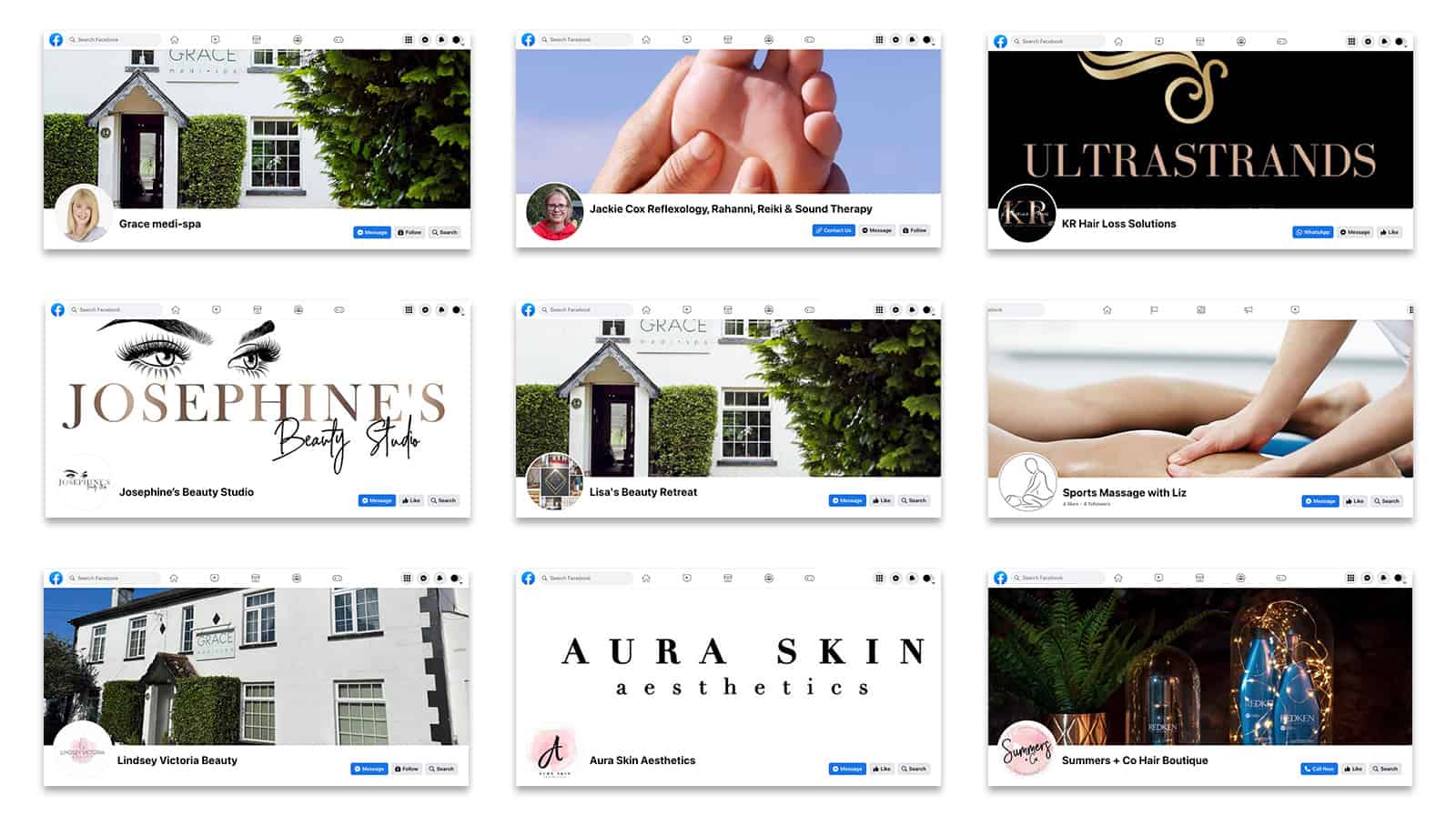 Health & Beauty Practitioners at Grace Medi Spa
I suppose it also depends on what treatments are being offered?
If you offer aesthetic beauty treatments, which may require a considerable outlay for specialist equipment, it's a lot different from offering just a nails and lash service. Also, with aesthetic services, there's a certain amount of trust involved. This means that very often we are building a very personal relationship with a client on a one-to-one basis. That relationship is not really with the business, it's between the Aesthetic therapist and the client.
'Medi' in the name refers to Medical?
Because we offer aesthetic treatments and are an approved provider clinic for Spire Portsmouth Hospital, I wanted to include that in the title somewhere. We can refer clients to the local Spire Hospital for medical advice and procedures and they will refer to me for our beauty and aesthetic services, so it seemed appropriate.

Has it always been called Grace Medi Spa?
When I first started the business at Clanfield Farm, it was called Grace Health and Beauty and I also ran my private training school here called The Grace School. As we added more aesthetic procedures I decided on the generic name of Grace Medi-Spa for the building.
And I think you were in teaching for a while …?
Yes, after gaining my Certificate in Education at Portsmouth University, I started teaching at Fareham College in the1980's. I helped set up the beauty department for them, whilst also doing my private training and running a small beauty clinic.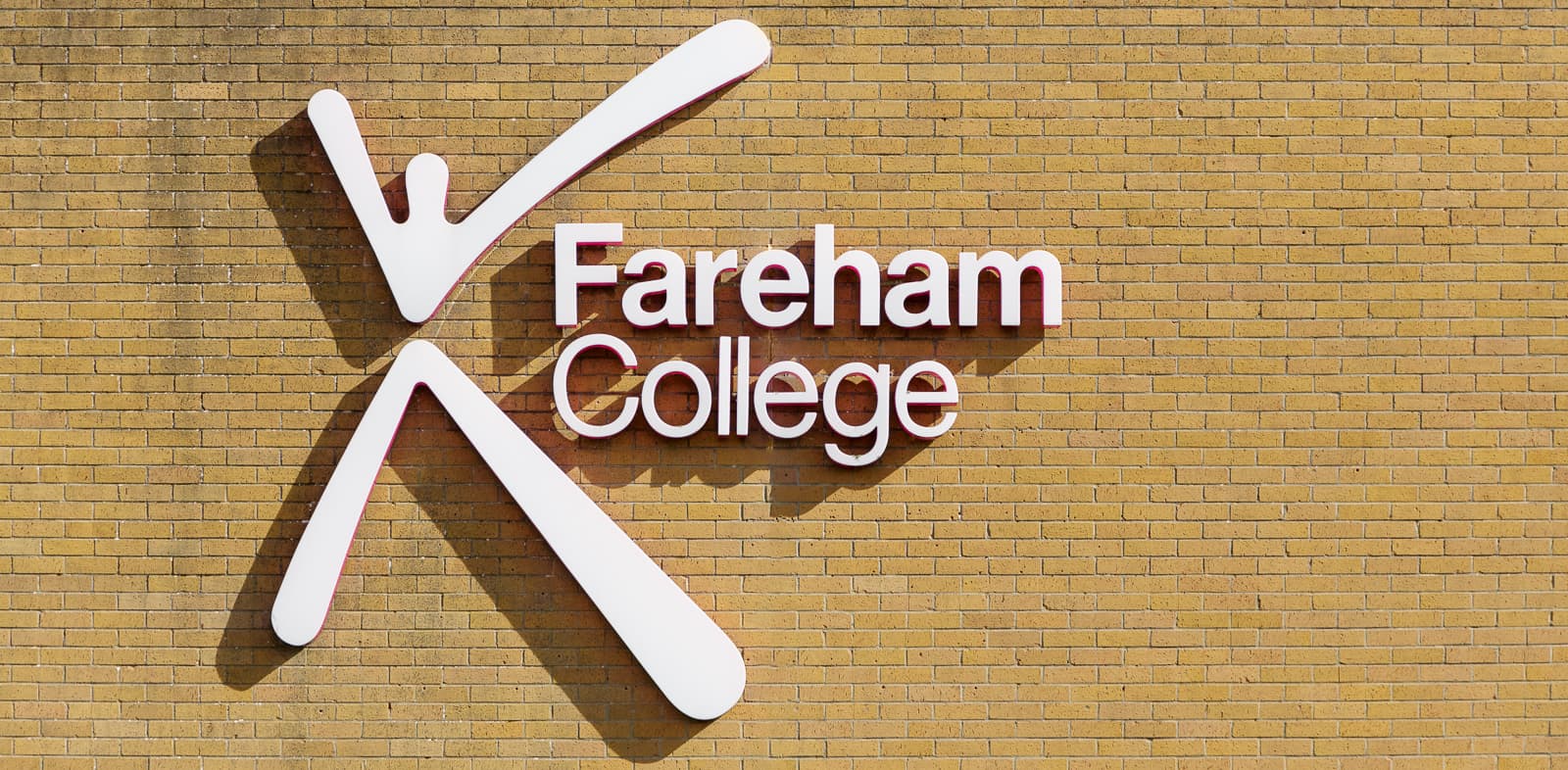 That clinic was Portsdown Health & Beauty?
Yes, I set it up with a friend back in the 1990s. I eventually sold that to her before setting up Grace Medi. but by the time I got to 30, I'd burnt myself out trying to do everything and made myself quite ill. So I decided to focus on just one thing, which I've done ever since. As I'm sure many business owners will say, when you become a victim of your own success, sooner or later there's a price to pay. Eventually, I came to the realisation that it can't be just all about work. So I have a lot better quality of life now.
How long have you had the Medi Spa building?
I bought this in 1992. It took several years of back and forth with the local authorities to obtain planning permission, and to get approval for change of use from residential to a business category.
Did you change the internal layout?
No, I loved the quirkiness of the house and it's large enough that we could allocate a separate room for each treatment or business. So no changes to the structure were required at all.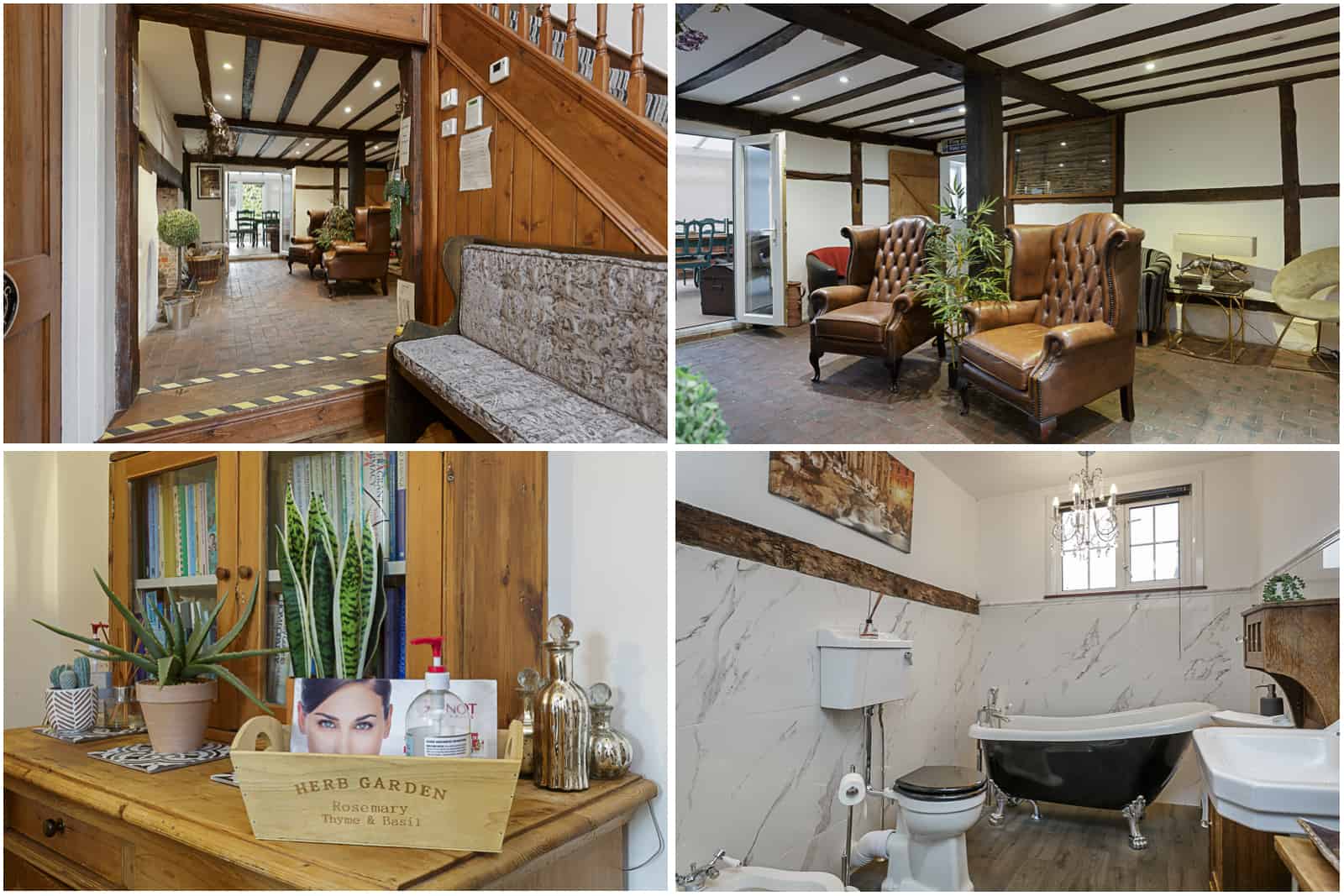 You don't live in Clanfield?
No, I live in West Sussex. A little village by the sea called Felpham, near Bognor Regis.
Is that where you're from originally?
I grew up in Havant and have lived mainly locally until I met my partner Steve about eleven years ago. He had a house in Felpham and so I moved to there. I actually think it's good to separate your business and home life sometimes. I can wander down to the local shops and not have to be concerned about not having make up on or looking the part that I do when I'm working [laughs]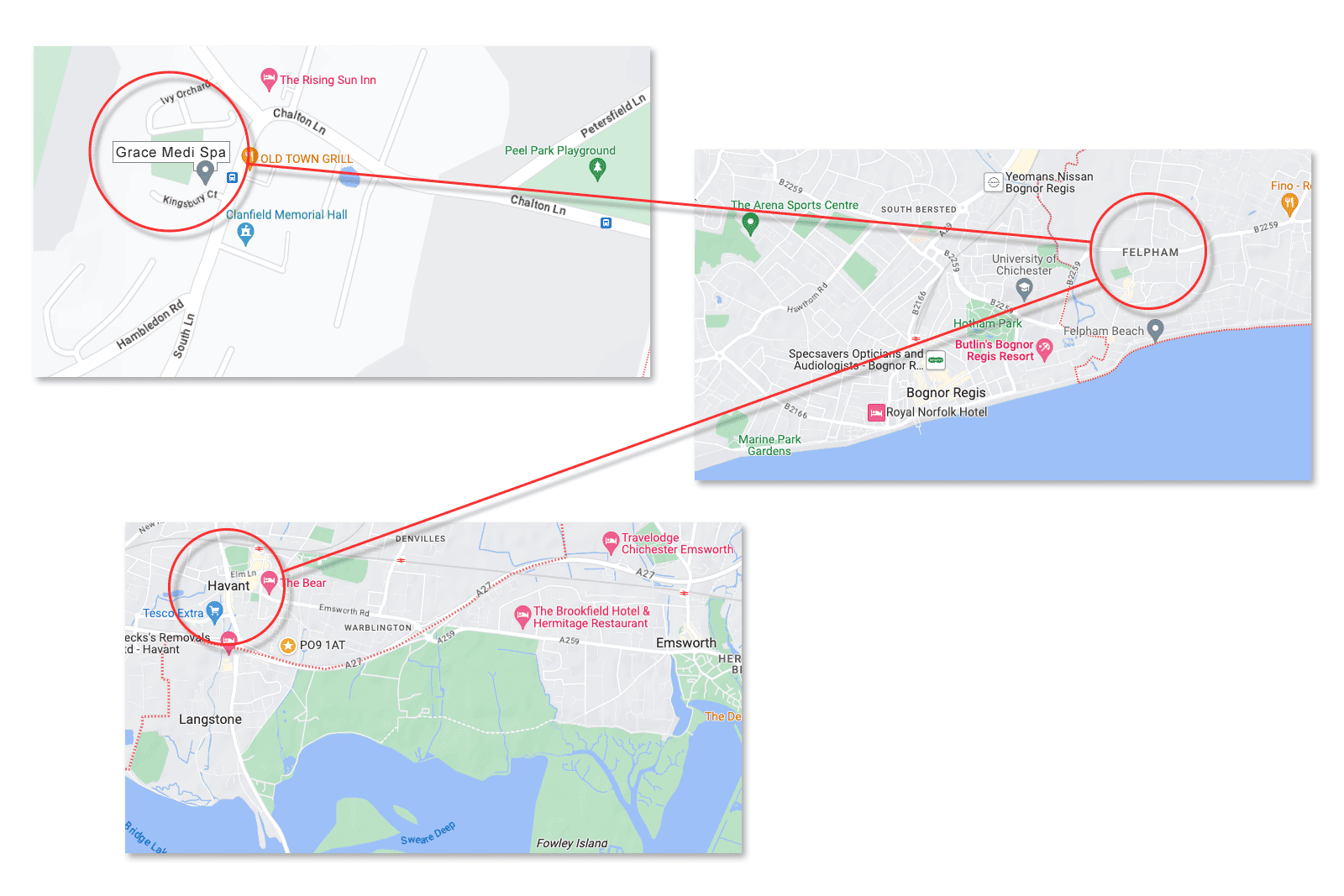 You've said that the Spa offers various treatments, what do you specialise in?
My main area of expertise is advanced skin and beauty aesthetic treatments, using a range of procedures and devices. I also offer micro sclerotherapy, which involves superficial injections to help fade away leg thread veins. In order for me to offer this service I have a Prescriber who is a vascular surgeon who makes the medical decision that each patient is suitable for the procedure. I also achieved a qualification that enables me to remove minor skin blemishes that are benign such as skin tags, warts etc.
Forgive the question, but when is something considered to be an advanced treatment?
That's a key point, and one which Governments have struggled to get their heads around. Over the last few years, there's been a rapid increase in demand for things like Botox and other injectables, which we consider to be invasive procedures, and there are a lot of unqualified people offering these services. As a result, a lot of harm has been done to the general public and of course the reputation of those of us who are qualified.
So, there are no official checks carried out?
Unfortunately, there's been no licensing system for many aesthetic procedures, which is a crazy thing. Currently here under East Hampshire Council we only have to be licensed for skin piercing that includes Electrolysis, Ear Piercing, and Acupuncture, which, in my opinion, is mad!
I think I read that there's some new legislation coming in for the Health & Beauty industry.
A few years ago the Government decided to address the problem of the lack of licensing covering aesthetic procedures that carried levels of risk to the public, and this triggered the 'Keogh report'. As a result, they finally made big changes within last year's Health and Care Act [2022] to address the problem. There has also been a new qualification structure proposed and practitioners must be suitably qualified and insured to be able to practice. The new proposals will eventually become law. This will then mean that local councils will have the power to 'license' as appropriate and anyone who is unlicensed and performing these procedures will be breaking the law.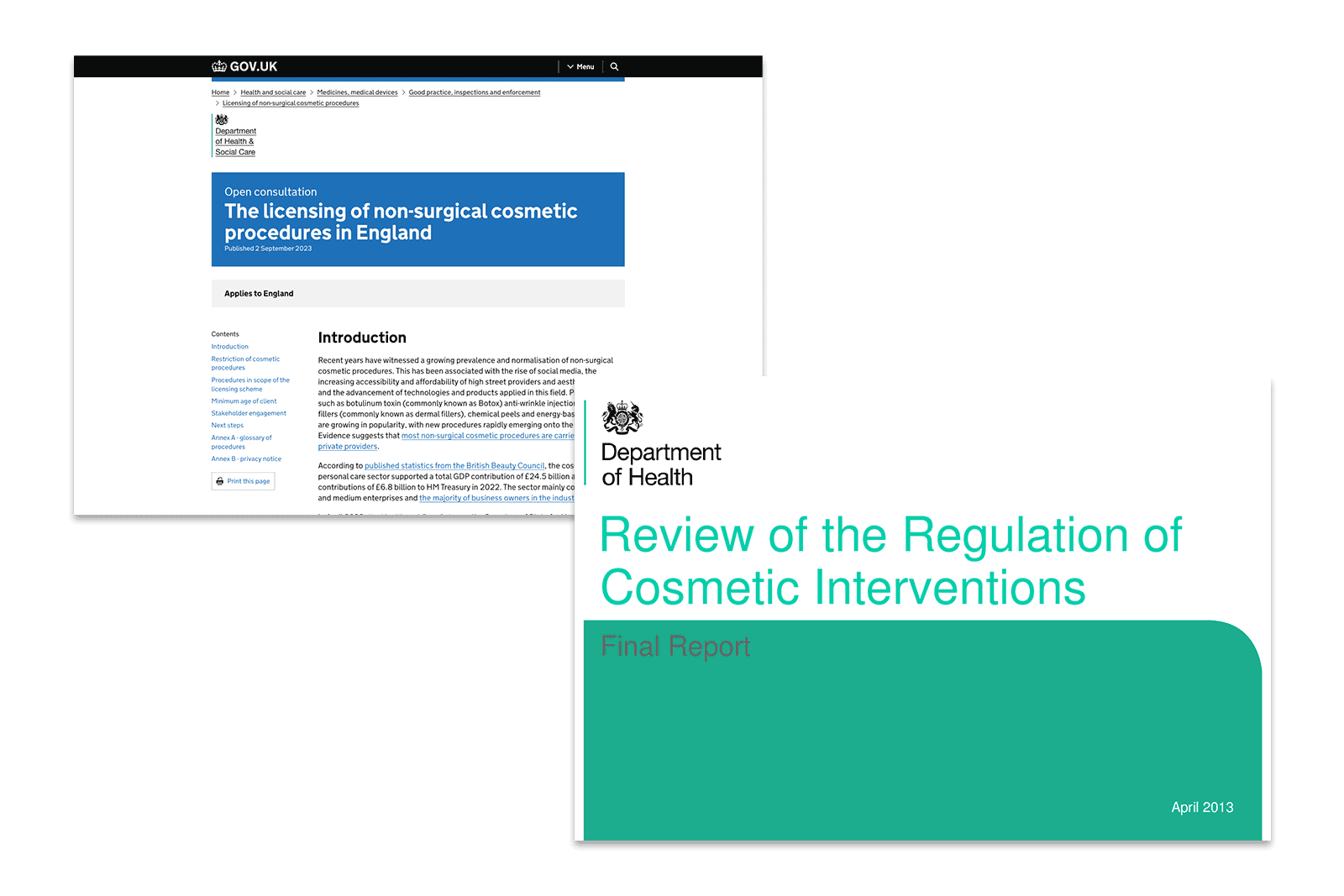 Reference [UK Government Documents]
It sounds as though you are in favour of this?
Hugely, but because I trained a long time ago, some of my existing qualifications aren't recognised by the new system. I've had to start renewing some of them, at great expense I must say. There's been a lot of stress creating portfolios, research, studying and the exams themselves. Personally, I believe the Training Academies should be offering better CPD [Continuing Professional Development] routes to upgrade to the new qualifications.
… but it will identify those who are serious about giving proper service?
Hopefully it will remove the unqualified operators from the marketplace and make it safer for everyone. So there's a big sea change on it's way, fingers crossed, all for the better.
Your website has sections for Beauty, Facial, Holistic Therapy and Aesthetic. Are there any treatments that don't fit into those categories?
Everyone here runs their own business, so off the back of that list I will refer people to them. I personally don't do everything shown there, but we have the treatments available.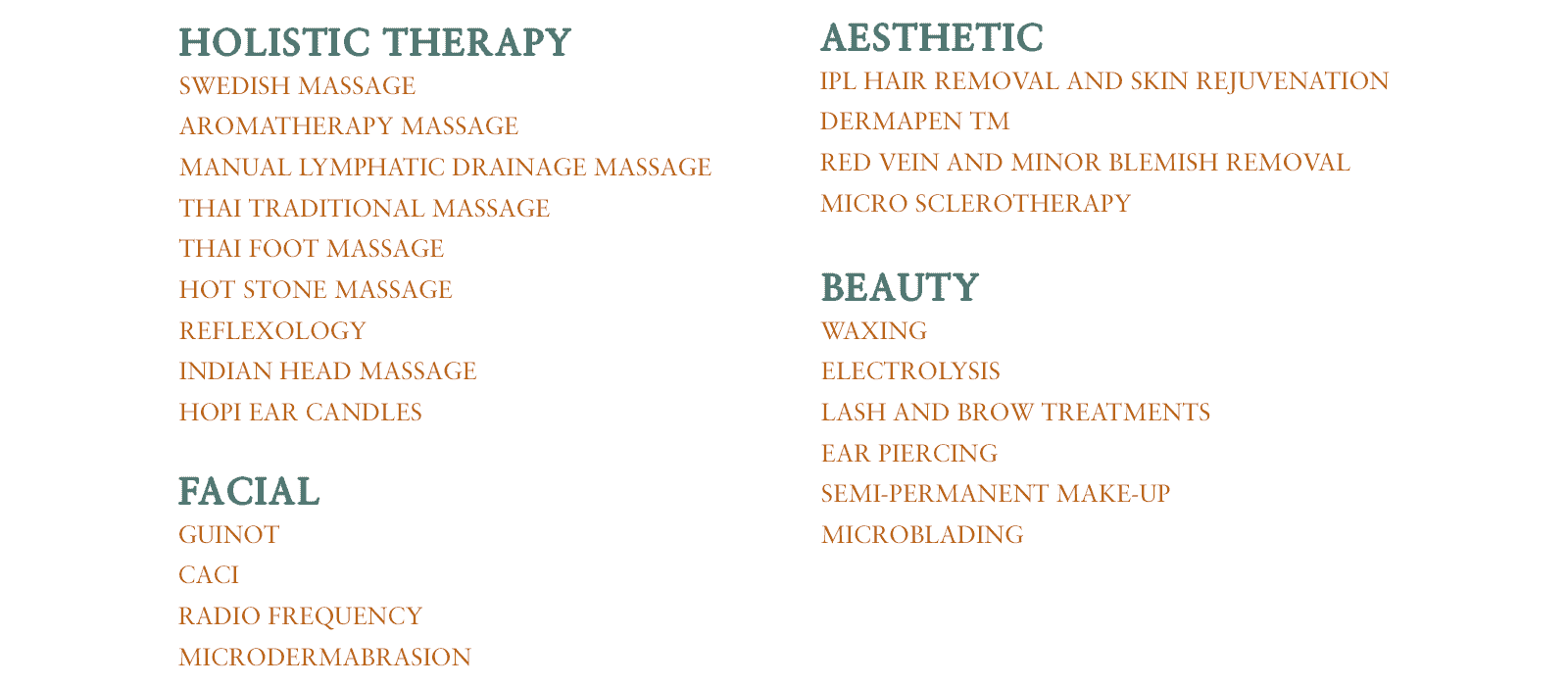 Examples of some of the treatments and services available at Grace Medi Spa
We are all familiar with a doctor or nurse specialising in particular fields of medicine, what title would you give a practitioner in the beauty industry?
This goes back to your question about what is considered to be an 'advanced' treatment. The industry has grown and developed so much, and there have been so many spinoffs from the medical profession, that knowing what to call us has always been a problem. Again, the planned changes to the health and care act seeks to address some of these issues. The closest label, that many of us use, is Aesthetic Practitioner, which is a bit more encompassing of the work that we do.